Webinars
Watch live webinars and on-demand recordings about the electrical construction industry, presented by trusted manufacturers and industry experts.
Upcoming Live Webinars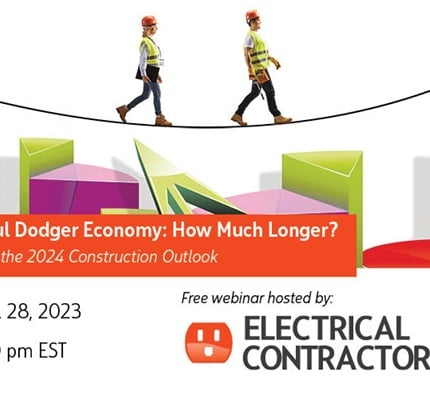 Your Business
On Nov. 28, 2023, at 1:00 pm, ELECTRICAL CONTRACTOR hosted a free webinar previewing the 2024 Construction Outlook, featuring economist Chris Kuehl.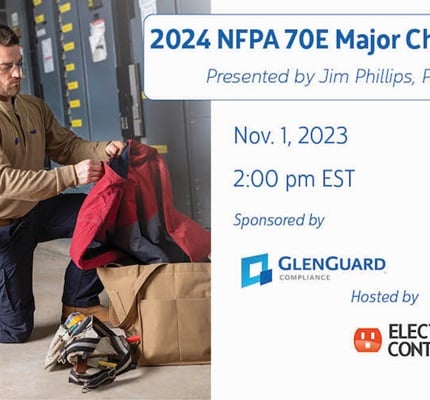 Codes & Standards
Retraining in safety-related work practices and applicable changes to NFPA 70E shall be performed at intervals not to exceed 3 years. This time frame is so employees can keep up to date with the triennial revision cycle of this important electrical safety standard.
All Webinars
Your Business

Codes & Standards

Your Business

Your Business

Codes & Standards

Safety

Green Building

Integrated Systems

Integrated Systems

Safety

Residential

Your Business

Your Business

Your Business

Your Business
featured
Video
;
Why Vive Lighting Controls - The Benefits of Wireless
Vive by Lutron is a simple, scalable, wireless lighting control solution designed to meet today's energy codes and budgets in both new and existing commercial buildings. Vive wireless systems install up to 70% faster than wired solutions, saving time, money, and labor costs.
Magazines
Immediate access as well as a brochure-style overview of Electrical Contractor, Safety Leader and Line Contractor.