Representatives from NECA and the National Association of Electrical Distributors (NAED) teamed up at the inaugural Electric Vehicle Symposium on Sept. 28 in Philadelphia. The symposium was billed as a forum for "the electrical industry to gain further insight and information regarding the high-demand sector of electric vehicles (EV)," according to a pre-show release.
Held before the kickoff of NECA 2023 Philadelphia, representatives from NECA, NAED and experts from the electrical manufacturing and distributing communities held a series of panel discussions to an audience of contractors, distributors and interested parties.
This rapidly emerging market has increased traction over the last decade and is now one of the hottest topics nationally.
In the introductory session on the scope of the EV opportunity, Jennifer Mefford, National Co-Chair of the Electric Vehicle Infrastructure Training Program, recommended to the contractors in the audience, "Market yourself as a holistic solutions provider and you will win."
The pinch point remains infrastructure, Mefford said, but the opportunity is large.
You need to ask a series of questions as you take on this work, including "are we adding storage? Are we adding renewables?" Mefford said.
The panelists discussed the large amount of money being funneled into the EV industry, including a huge amount of infrastructure bill investments.
The Symposium included education sessions on products that will be needed beyond the chargers themselves, a panel discussion on customer expectations throughout the lifetime of the EV charger and how contractors or distributors can manage their presence in the market.
In a session titled "Products Beyond the Charger," Matthew Young, the strategic industry and portfolio director for ABB, said that the EV market was the most exciting thing to happen to this industry in a long time.
JD Johnson, president of EVESCO, acknowledged that EVs aren't gaining traction everywhere in the country, citing 50% of the EVs are in California, 35% are in seven other locations, while the rest are everywhere else, and said "if you look at the world, we're behind" in EV buildouts and deployments.
One issue is that where you want to put a fast charger, there may not be electricity already in place, Johnson said.
Opportunities abound for electrical contractors and each deployment should be looked at according to site conditions and needs. Sometimes a microgrid can stretch capacity.
Nate Sweet, Chargepoint's senior manager, partner programs and strategy, said that new residential developments need to have "make ready" spaces for future-proofing. This will reduce costs when those spaces are ready for EVs.
Scott Costa, publisher of NAED's tED Magazine, asked the panelists about how to handle power outages and how to push people into what they really need.
"When there's a necessity, technology wins," Johnson said, citing how Shell has begun offering energy storage and chargers in evacuation zones and how solar can help.
In a discussion about retrofits, Gary Gluck, business development manager for Siemens, said that existing construction is a nightmare in terms of electrical rooms being ready to accommodate EVs.
"On new construction, it's a different story," Gluck said.
Buildings are adding all new utility service, in some cases, Young said. Young went on to recommend the importance of maintenance and service for those in the EV market. "[A charger is] a very expensive computer that you site outside."
Another major theme of the symposium was the market's difficulties in getting materials and equipment, with long lead times and that made in America is going to be incredibly important going forward. Panelists recommended coming up with modular solutions and to start telling customers that you're in the EV business to get more work. Contractors should get to know the Clean Cities Coalition and to offer a financing option, if possible. Finally, get to know the National Electric Vehicle Infrastructure Program. The speakers agreed that electrical contractors need to educate themselves about EV charging and keep up to date on advances in the market.
Marco Giamberardino, NECA's Senior Vice-President of Government and Public Affairs helped moderate the 'EV Opportunity Panel Discussion' during the Symposium. "In an era defined by the convergence of sustainability and technological innovation, hosting this symposium on Electric Vehicles (EVs) is critically important for both NECA and NAED," expressed Giamberardino. "Such a gathering serves as a catalyst for forging new paths in transportation and the electrical contracting industry, fostering collaboration between industry leaders, policymakers, and visionaries."
"As EVs continue to transcend the automotive landscape, this Symposium stands as a milestone guiding the electrical industry towards transformative growth, propelling America into a future where clean mobility and energy efficiency harmoniously reshape the very fabric of progress over the years to come," Giamberardino said.
About
The Author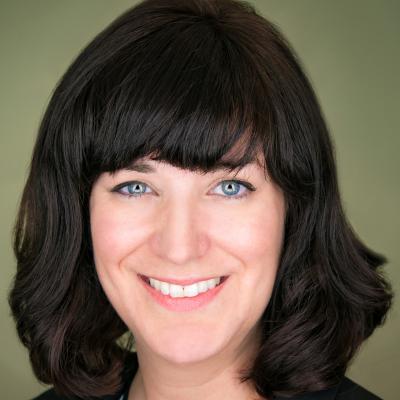 Andrea Klee is the publisher of Electrical Contractor magazine. Reach her at [email protected].
Email:

[email protected]
Managing Editor, Electrical Contractor magazine
Julie Mazur is the editor of Electrical Contractor magazine. Contact her at [email protected].
Email:

[email protected]