Net-zero building is gaining attention. In a world acutely focused on decarbonization, a building's ability to combine energy efficiency and renewable energy generation to consume only as much energy as can be produced has regained the spotlight. Remodeling will also play an increasing role.
Based on its tracking, the New Buildings Institute (NBI) in Portland, Ore., reports that while the market is small, the number of net-zero buildings has increased tenfold since 2010 and currently represents 80 million square feet of commercial building space. The market will be propelled by retrofitting of existing buildings for zero emissions. Market- and policy-based drivers seem to crop up everywhere you look. Building owners, designers, policymakers, civic leaders, operators and others have taken note.
What states are doing
In the California Energy Efficiency Strategy Plan, 50% of commercial buildings will be retrofitted to net-zero emissions by 2030. In 2025, 50% of new major renovations of state buildings will be net zero. All new commercial construction will be net zero by 2030.
At the city level, New York City's Law 97 creates carbon emission limits for most buildings over 25,000 square feet and alternative compliance paths for certain types of buildings, with a goal of greenhouse gas emissions to be 40% lower before 2030 and 80% lower by 2050.
The Massachusetts Department of Energy Resources has updated its Stretch Energy Code and Specialized Stretch Energy Code. The Specialized code is a climate-focused option defined by net-zero building performance standards. Both codes will help the state achieve its 50% GHG emissions reduction by 2030 from 1990 levels.
In Washington, D.C., the Biden administration has teamed up with states, cities, labor and industry to create the Building Performance Standards Coalition. It's charged with reducing emissions across the buildings sector in local jurisdictions. Energy efficiency and electrification are key tactics. The General Services Administration, the largest landlord in the country (185 million square feet), plans to eliminate fossil fuel use in newly constructed facilities and those undergoing major renovations to achieve net zero by 2030.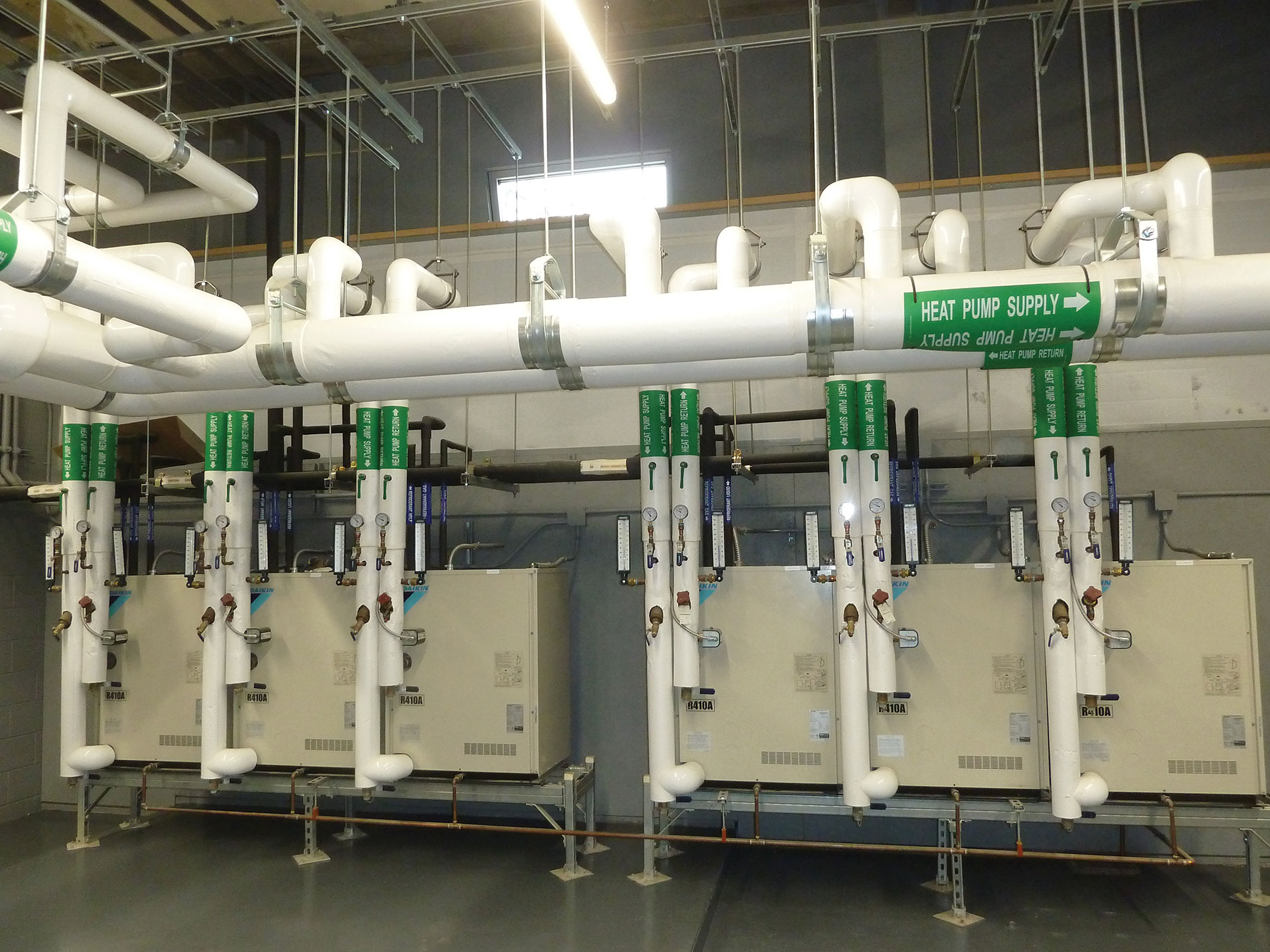 One goal can help the other
"An electrical contractor can put in the same stuff to meet an energy stretch code that lowers carbon limits and achieve net zero operation," said Alexi Miller, associate technical director at NBI. "Maybe it's conduit for photovoltaics, installing heat pumps, lighting and overall building controls, power for downsized mechanicals, more low-voltage architecture or more. Reducing carbon output may be the new metric, but net zero is the tool."
Carbon goals have made their way into building certification programs, too. The International Living Future Institute (ILFI) maintains its Zero Energy Certification program and has added a related Zero Carbon Certification. Each program could support the other, depending on what building owners pursue. In 2018, the U.S. Green Building Council launched LEED Zero, a complement to LEED that verifies the achievement of net-zero goals such as energy, carbon, water or waste. These components are also referenced in ILFI's Living Building Challenge. Meanwhile, the PHIUS+ 2018 (Passive House) Building Standard added Source Zero.
Perception has also changed. Net-zero operation is considered far more achievable thanks to today's building technology.
"To meet climate goals, zero energy just cuts through a lot," Miller said. "You get to net zero and you've checked so many boxes in deep energy-efficiency operation and building resilience."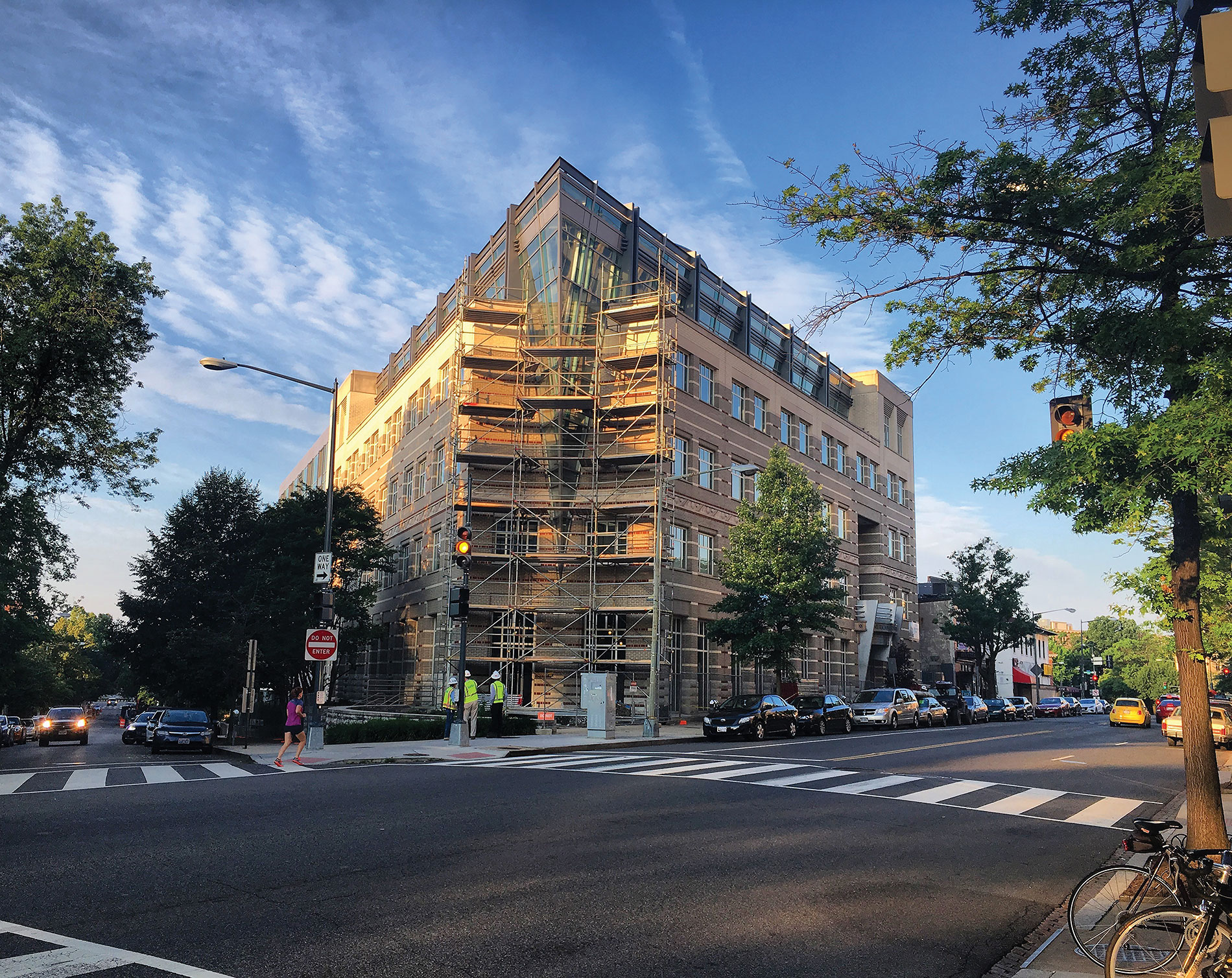 Miller asked with the sheer amount of existing building stock in the country and the call for deep carbon reduction, why wouldn't building renovation lead to robust adoption of net-zero operation?
"It may be sooner than we might think. Net-zero plays into meeting objectives in areas of building health, low-carbon-emitting interiors, strong and fresh air flow throughout a building and access to natural light. Rehabbing buildings for high performance also creates a ton of trade and other jobs. The Biden infrastructure bill features $2 billion for building retrofits (including adding solar, building weatherization, energy storage and EV charging), and, equally important, it includes training for a needed workforce to do the work."
No building type left behind
Within its buildings database, NBI tracks more than 700 net-zero verified or emerging projects across the United States and Canada. At present, 143 buildings are certified net-zero, and 586 projects are listed as emerging.
"I see multifamily and commercial being markets most interested in net zero," Miller said. "Within that, I see retrofits of offices, including a repositioning into multifamily as being popular, followed closely by education buildings (evenly between K-12 and higher education), and a third batch of buildings I would call public assembly, including libraries, municipal buildings and the like."
Carroll Community Center
The Park District of Oak Park (PDOP) outside Chicago embarked on a net-zero energy renovation and addition of its Carroll Community Center, which was built in 1916. The renovation of the existing structure (4,200 square feet) also included a 3,500-square-foot addition—all built to net-zero standards. The expanded center of 7,700 square feet is used for preschool, daycare and athletics programs. The building earned PHIUS+ 2018 and Source Zero Energy certifications. It won the Retrofit Commercial/Institutional category, PHIUS Passive Projects Design Competition, in 2021. Carroll is only one of 141 buildings to achieve net-zero verification by NBI. The project began in 2019, with construction completing in June 2020. Third-party certification ran from October 2020 through October 2021.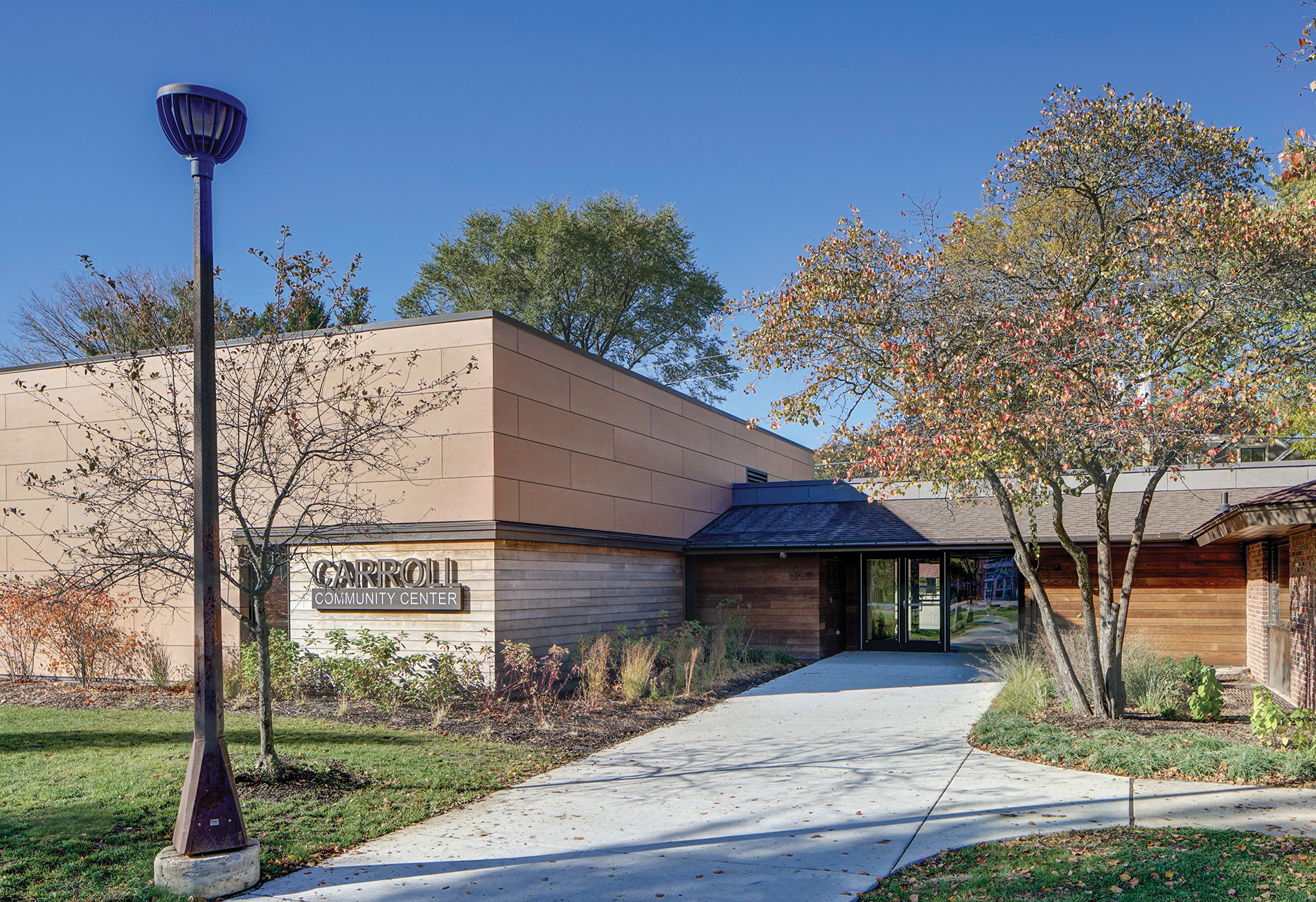 "Although a net-zero renovation and expansion of the Carroll Center meant a higher initial cost, the PDOP wanted a model building for the community and to show that new construction is not the only path to zero," said Chris Lindgren, superintendent of parks and planning and ADA coordinator for PDOP.
The trickiest part of any PHIUS+ retrofit is making the existing building airtight, which was the challenge for the Carroll project.
"We stripped the walls and ceiling down to the studs/rafters and added furring strips to create a deeper cavity for insulation," Lindgren said. "This resulted in moving all the electrical out to the new locations."
The electrical component for this project was huge, Lindgren said. Nine solar panels were installed on a south-side awning to serve as a heat shield and solar-energy generation. Skylights and more triple-glazed windows brought in significant natural light. The new LED lighting installation has occupancy and daylighting sensors. The building's flat roof houses a south-facing 24-kilowatt (kW) photovoltaic array featuring 78 Mission Solar panels and two Solar Edge inverters. Installed at a 10-degree angle, Lindgren said the array has thus far produced about 26 MW per hour per year. Solar Edge real-time monitors track solar-energy generation. Predicted annual energy consumption is 12,892 kW per hour, but predicted annual energy generation is 22,762 kW-hours, making it a net-gain building.
"To go net zero, knowing how to do how to do it also means doing it right," Lindgren said. "We used a sealant before applying closed cell foam for air tightness. Blower door testing was conducted before the remodel for a baseline, during the remodel and after, to absolutely capture and remediate any air leakage."
"We now have electric load monitoring for Carroll," he said. "I would love to have that on all our park buildings."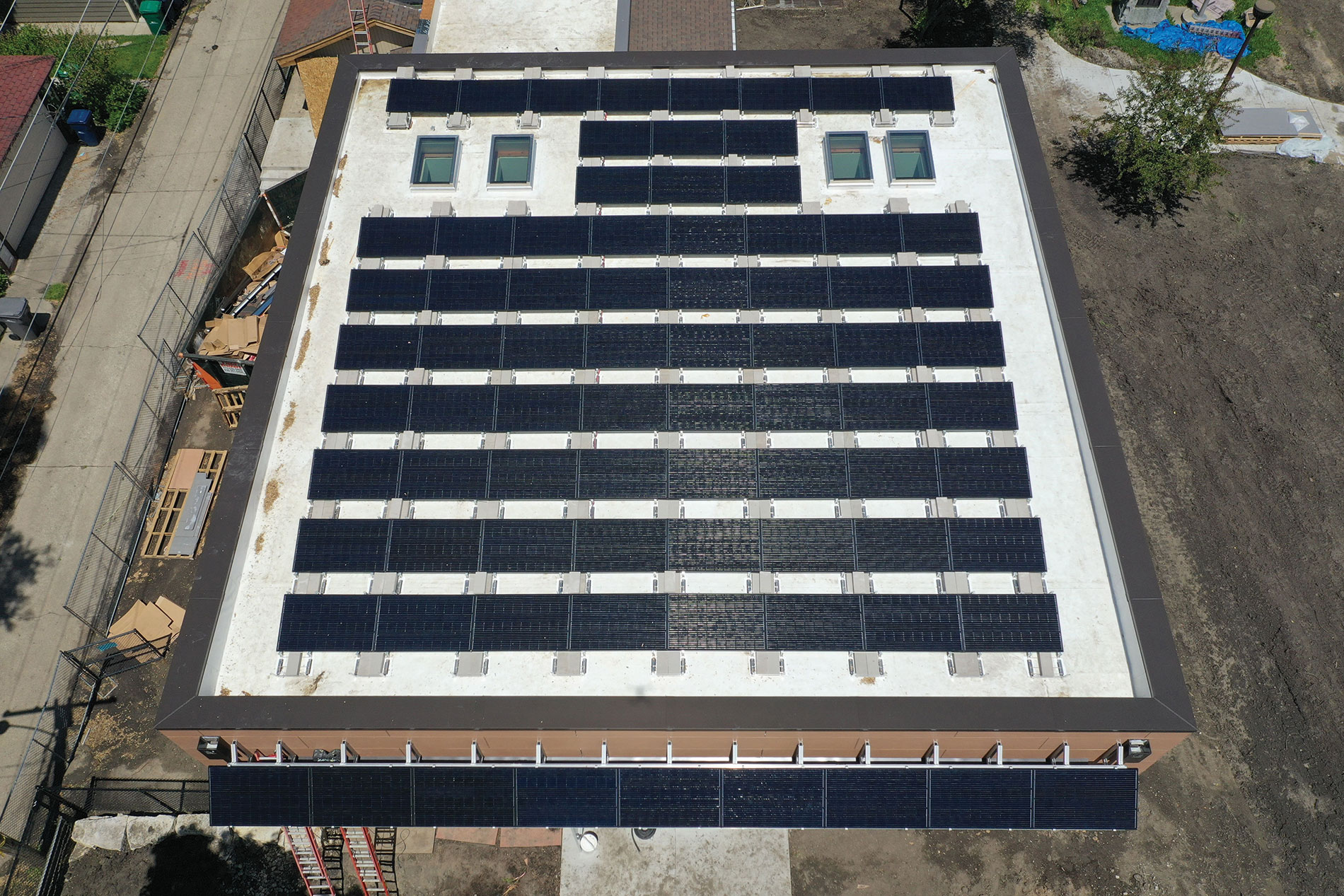 The center uses internet-enabled EKM metering devices to read interior and exterior building lighting, HVAC and plug loads. Encompass monitoring shares performance information to building manager and through a public dashboard. Low-voltage wiring was also installed to power fire alarms, internet and Wi-Fi, digital displays and other monitors, and security cameras.
"The energy monitor tells us when we have a spike in usage, which helps us better manage the building and troubleshoot, if necessary," Lindgren said. "You must know what's going on to maintain net-zero operation and make necessary adjustments."
Another energy-saving feature is 460 feet deep, namely the installation of six geothermal wells 15 feet apart as well as ClimateMaster ground-sourced heat pumps.
"The construction team met on-site once a week," Lindgren said. "We made sure each of the subs had their voices heard during the planning, design and installation. Electrical needed to be on the same page as the mechanical contractors and so on. We needed two-way discussions between the contractors and us. Also, our PHIUS certifier was invaluable in helping us achieve net-zero."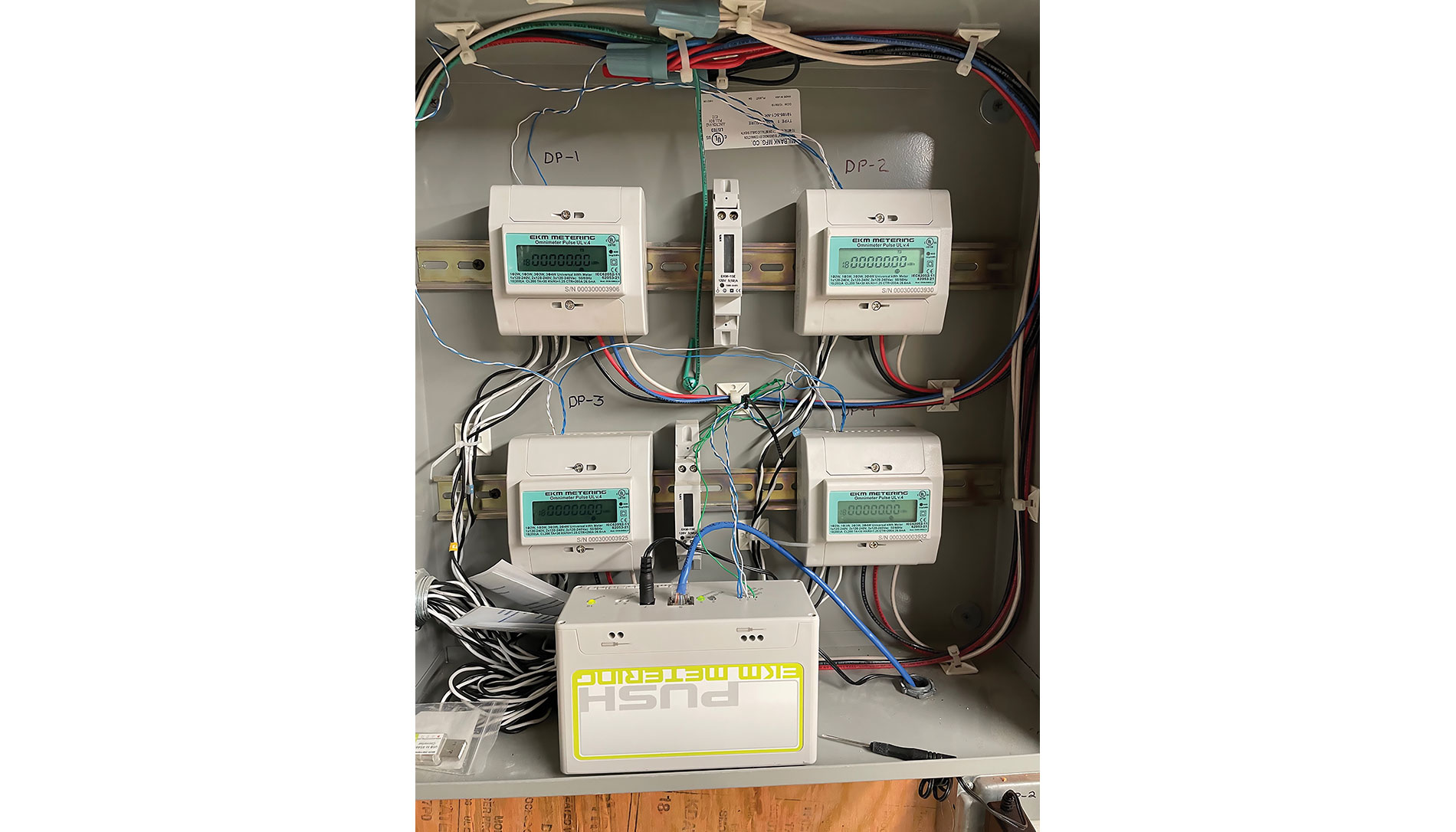 For those working on a net-zero-energy project, Lindgren had this advice: "Start with a clear definition of what your goals are for the facility and seek out a design firm that has net-zero design experience. Stay firm on what you want in your facility. Achieving net-zero takes a lot of education and staff/owner buy-in, too."
"Having staff in place that know how to manage the specific HVAC/lighting/plug loads and all the associated building automated systems or controls is key. Reach out to others that have net-zero or near-net-zero buildings to find out what worked and what did not work out," he said.
Header image by Shutterstock.
About
The Author
GAVIN, Gavo Communications, is a LEED Green Associate providing marketing services for the energy, construction and urban planning industries. He can be reached at [email protected].
Email:

[email protected]