If electrical contractors were still uncertain about market demand for renewables, such as solar power and battery storage, here is the proof:
The Solar Energy Industries Association, Washington, D.C., confirmed that 3.5 gigawatts (GW) of utility-scale solar photovoltaic (PV) capacity was installed in the United States in the second quarter of 2020. The impact of COVID-19 has been felt in the residential and commercial segments, which tend to rely on in-person sales. Experts predict that installed solar capacity in the United States will more than double over the next five years and that more than 15 GW of PV capacity will be installed annually by 2024.
According to the Energy Storage Association, Washington, D.C., U.S. installation of energy-storage systems to capture and store energy was 523 MW in 2019. Energy storage is often done using rechargeable lithium-ion batteries, which enables such capabilities as peak shaving, load shifting and emergency backup.
Market growth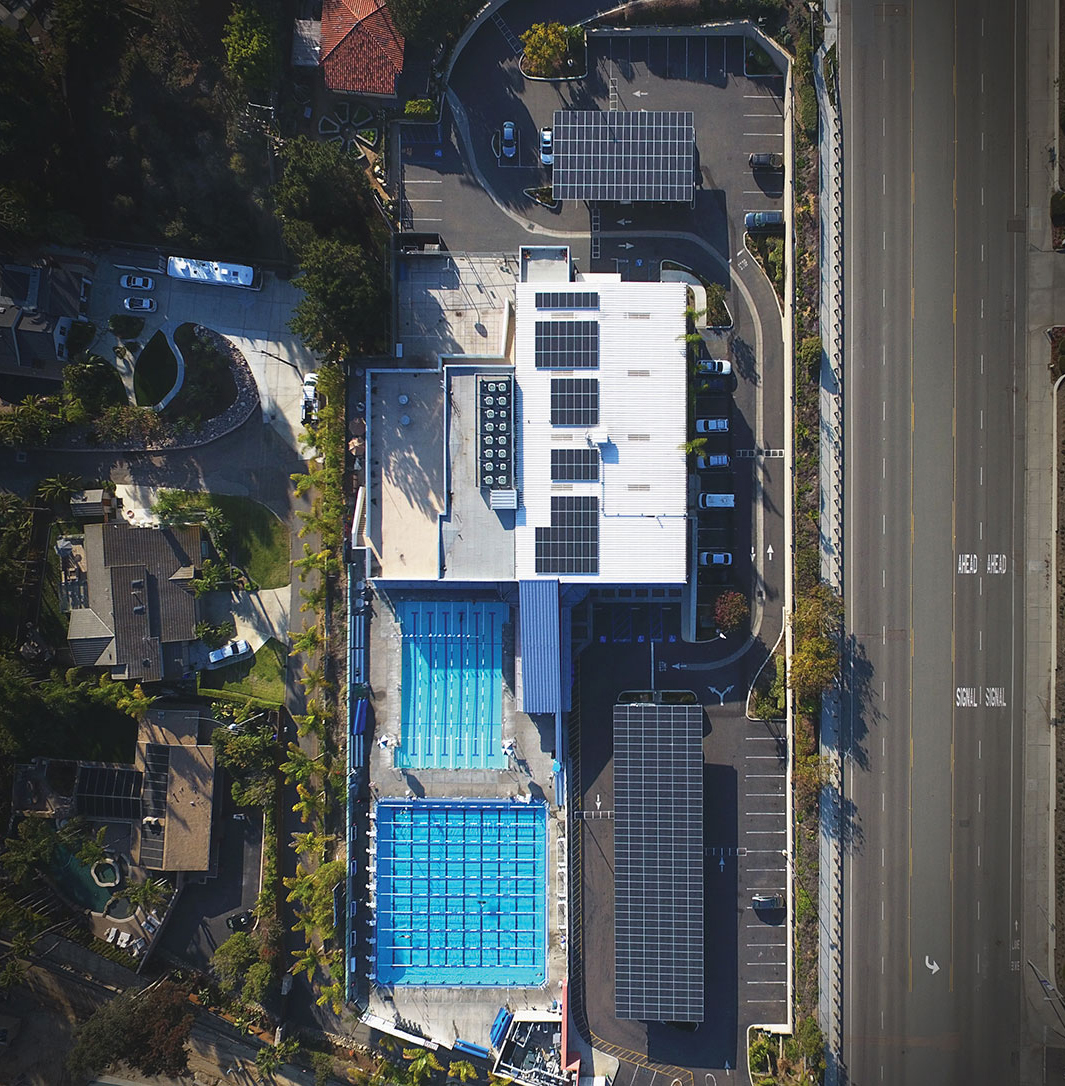 According to Kevin Weinberg, director of renewables sales and marketing at Escondido, Calif.-based Baker Electric, the company has years of experience installing solar technology, power generation, electric vehicle supply equipment, lighting, controls, storage and microgrids, and the market for energy-efficient and renewable technology has grown at a steady pace.
"It hasn't been without its tariff-related and politically fueled hiccups but, overall, the market continues to grow," Weinberg said.
He attributed part of these markets' growth to states' emissions-reduction goals and the local building/emissions-reduction policies they drive. At the same time, he said, "utility rates also continue to increase and businesses are always looking for ways to reduce operating costs. Efficiency measures and renewables help companies move away from 'business as usual' such as watching utility costs consistently rise, year over year and provide more control and predictability."
At E-J Electric Installation Co., a 121-year-old contracting firm based in Long Island City, N.Y., president and CEO Anthony Mann agreed that demand for certain renewables is on the rise.
"For nearly 10 years, E-J has had experience in solar power and more recently in battery energy storage, which we're seeing more and more of within the city's five boroughs," Mann said.
He noted that E-J installed the world's highest solar array at 700 feet above the streets of Manhattan's Financial District, and the company completed the installation of a web-based, real-time energy monitoring system, involving internet-protocol-based cameras, a weather station complete with weather-data-collection sensors, and a photovoltaic energy dashboard.
"More and more utilities are committing to the use of renewable technology and New York State is currently driving a large renewable initiative," Mann said.
Daniel Sullivan, founder and president of Sullivan Solar Power—a San Diego-based leader in the design and installation of residential and commercial solar power, electric vehicle charging stations, and, most recently, residential energy-storage projects—has personally watched these markets grow by leaps and bounds over the past two decades.
"When I founded Sullivan Solar Power in 2004, there were less than 100 solar-power systems on San Diego Gas & Electric's grid," Sullivan said. "Today, there are over 150,000 systems on our local grid, and that amount is growing daily. Solar provides $1 billion in economic benefit to the San Diego region. Our city is committed to moving to 100 percent clean energy by 2035, so there should be a huge opportunity to add more local solar projects in our region."
Among other regional drivers, Sullivan said that in 2018, California passed the California Solar Mandate, which requires solar or solar and energy-storage technology to be installed on new homes starting in 2020.
"Given how many thousands of new homes are built in California each year, we anticipate this to be another opportunity for the market to sustainably grow," Sullivan said.
Market trends and opportunities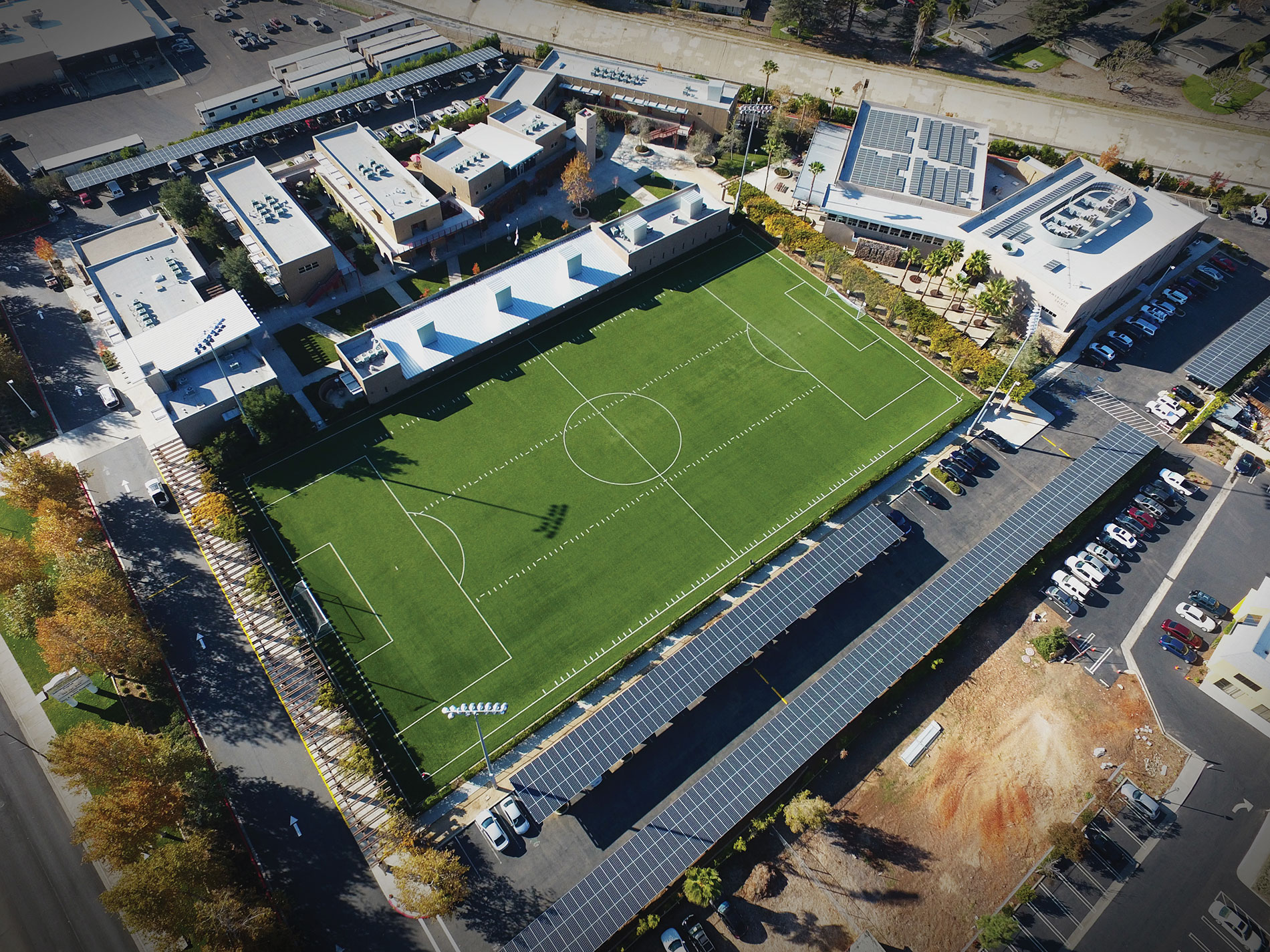 Weinberg said that the evolution of power markets in southern California is driving change in the solar and energy-storage fields.
Specifically, "the three major public utilities here are looking to get out of the 'power generation business,' while Community Choice Aggregators—new utility businesses run by local government groups—are forecasted to provide the majority of California's power generation by the end of next year," Weinberg said. "This has caused turmoil with the public utilities and speculation as to potential ways that technology can monetize and support the 'grid of the future.'"
At the same time, "we're waiting to hear when California will have additional funds for the 'Self-Generate Incentive Program,' which offers rebates to homeowners pairing storage with solar power," Sullivan said.
Overall, "what's happening now is pretty exciting, with a trend towards more local clean-power generation, resiliency and cost reduction," Weinberg said.
Similar legislative changes are occurring on the East Coast as well.
"In New York state, our governor is driving a huge initiative on renewables, clean air and energy that calls for the state to achieve 100% clean power by 2040 and an increase in the state's Clean Energy Standard from 50% to 70% renewable electricity by 2030," Mann said. He predicts that declining costs for solar energy will motivate companies to increase their use of solar power based on its economic and environmental benefits.
Sullivan believes that ongoing advances in solar and energy-storage technology will continue to build consumer appeal for these systems.
"When solar power was first created by Bell Laboratories in 1954, solar panels were at 6% efficiency—6% of the sunlight hitting the solar cell got converted into usable electricity," he said. "Today, solar panels are about 20% efficient and we're harnessing the sun's free energy at more than triple the original rate."
He believes that the technology's evolution will continue, albeit at a slower rate.
"In the coming years, there will be small tweaks to technology compatible with energy storage, such as built-in electric vehicle chargers and an easier ability to add more storage," Sullivan said. "We're already seeing apps that show your home's energy use down to specific appliances and solar monitoring apps that detail your solar production and energy-storage usage."
Based on their comprehensive benefits, all of the contractor experts are excited to recommend these technologies to customers.
"Storage gives you grid independence, protecting you from future utility rate changes and offering you backup power during a blackout," Sullivan said. "Storage also allows customers who are on time-of-use rates to store their solar power when the utility offers fewer credits for that power, allowing your home to use the stored power from the battery during periods of higher utility."
While he acknowledged that solar panels' dependence on sunlight reduces their efficiency on cloudy or rainy days, as well as their ability to collect solar energy at night, Mann said that their benefits far outweigh their drawbacks.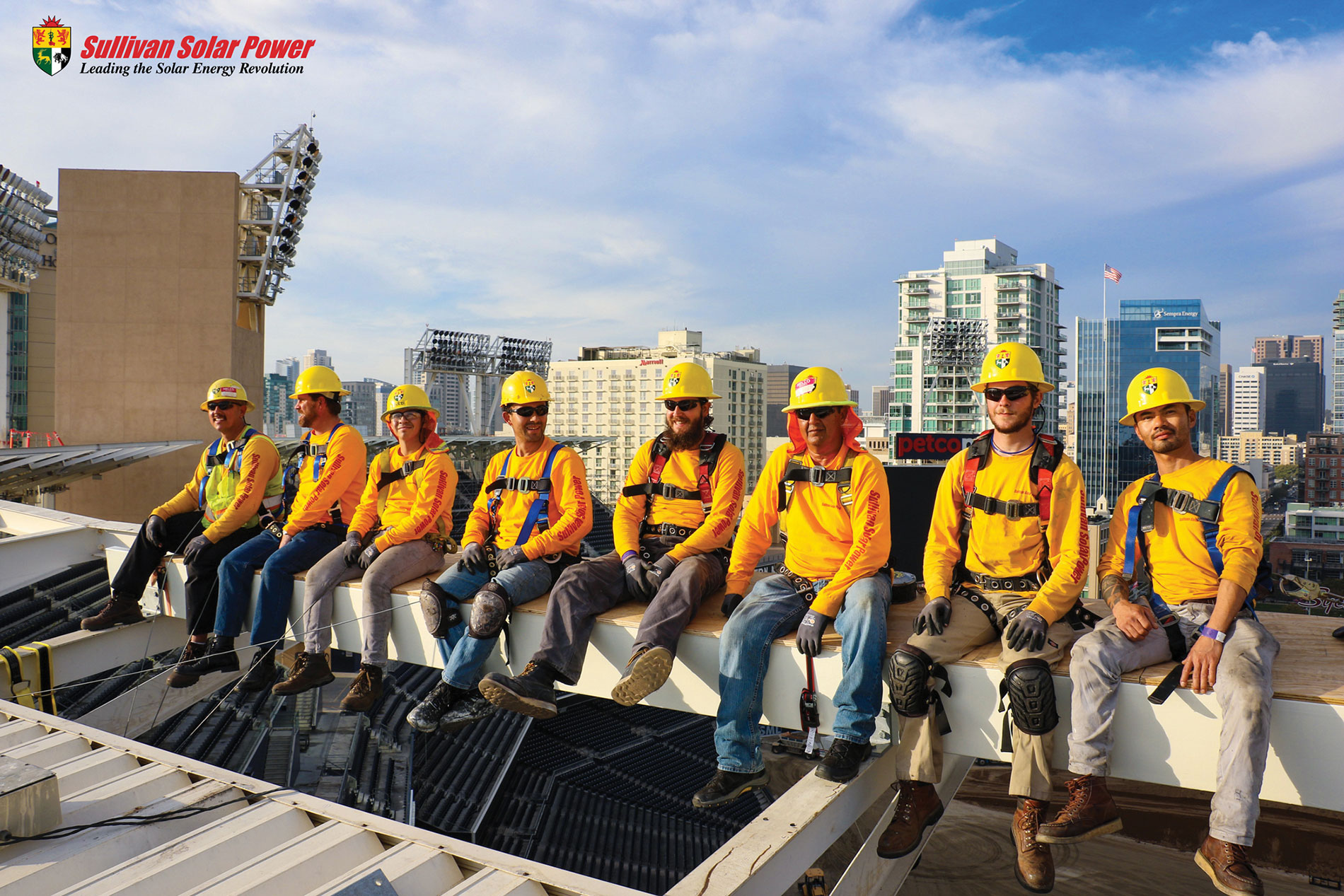 "Solar panels reduce the customer's electricity consumption and decrease carbon emissions by 100 metric tons per year, which enables customers to derive instant savings and sometimes even the possibility of receiving payments for the surplus energy they export back to the grid," Mann said. "In addition, solar-energy systems don't require much maintenance except for the need to keep them clean. And as long as we have the sun, we can't run out of solar energy."
"Renewables offer tremendous opportunities for businesses to improve efficiency and gain control of operating costs. With so many businesses struggling to operate against rising utility costs today," he said, "these technologies offer the benefits of a good return on investment and more control and predictability of expenses," Weinberg said.
Field notes
These experts offer tips when it comes to helping other contractors drive successful solar and battery-storage projects.
Align with quality suppliers—"The drawback of these technologies is that their newness attracts some entrants into the market who may not be qualified or have the financial resources to support assets that may be in operation for over a quarter century," Weinberg said.
Some companies believe that it's easier than it really is to design, engineer and construct these projects to last for 25 years, which can subsequently reflect poorly on the industry and its contractors. Weinberg recommends choosing a supplier with a solid reputation.
"Don't skimp on quality or let poor workmanship cause unnecessary truck rolls and potentially unhappy clients," he said.
Pursue safety—Mann said that maintaining safety should always be first and foremost.
"Because workers in the solar-energy industry can be exposed to potentially serious hazards on any of these installs, such as arc flashes, falls and thermal burns that can cause serious injuries, it's important to identify safety risks ahead of time and develop a plan," he said.
Communicate clearly—Weinberg recommends focusing on clients' needs and goals and remaining flexible with your offerings. "Understand what you're offering/selling and be sure to present it using language and metrics that are important to your clients," he said. "Also be sure to communicate expectations clearly with the client so that they know what to expect throughout the entire process."
Act now—Sullivan noted the tendency for some prospective customers to wait for the market to evolve to participate. "Many consumers believe that solar power is like a cellphone or tablet in that the technology will drastically change and be much smaller and more efficient in the next couple of years, but that's simply not the case," he said. He advises contractors to encourage customers to take advantage of the technology now, while incentives are still available, so that they can capitalize on the energy savings and environmental benefits these technologies provide today.