Through sensors, receivers and big data, the smart farm is taking shape. In the 1980s, GPS cracked the door. Mobile communication, artificial intelligence and a multitude of sensors have blown it wide open. To get it done, farmers will look to the electrical contractor to help power and build their digital ecosystem.
Known as smart agriculture or precision agriculture, this ecosystem of software and hardware devices provides farmers endless possibilities in efficiency, sustainability and opportunity. It helps them grow crops, raise animals and cultivate orchards. For example, sensors and receivers can capture crop conditions, and someday their behavior, at a micro level. Fields can be mapped down to parcels and spot-fed or irrigated. The effects of frost can be mitigated. The list goes on.
According to a recent analysis by Reports and Data, New York, a global agricultural sensors market valued at $1.23 billion in 2018 may reach $2.56 billion by 2026. North America is expected to be the fastest-­growing market. The United States is already an early adopter of advanced farming technologies. For example, the use of soil-moisture sensors has rapidly increased in just five years. Used in water conservation and irrigation, the sensors can also help farmers handle drought stress. Smart farms will use digital tools to adapt to climate change.
In truth, farming and innovation have always been a compatible team, and the transformation is rapidly accelerating.
"There is a convergence of things as the importance of data science continues to grow," said Blaze Currie, associate director of leadership development, National FFA Organization, Indianapolis. FFA prepares youth for careers in the "science, business and technology of agriculture." FFA Blue 365 is the entity's technology-driven effort.
"Farms can produce a ton of data with farm machinery equipped with sensors or sensors reading soil, water from irrigation nozzles, you name it," Currie said. "The internet of things [IoT] can play a big role. Imagine being able to better decide what parts of a field need irrigation and by how much based on granular data gathered from sensors. In many ways, the future is now in agriculture. While we are still waiting on self-driving vehicles, farms have been using autonomous tractors for a while now, with new models emerging every year."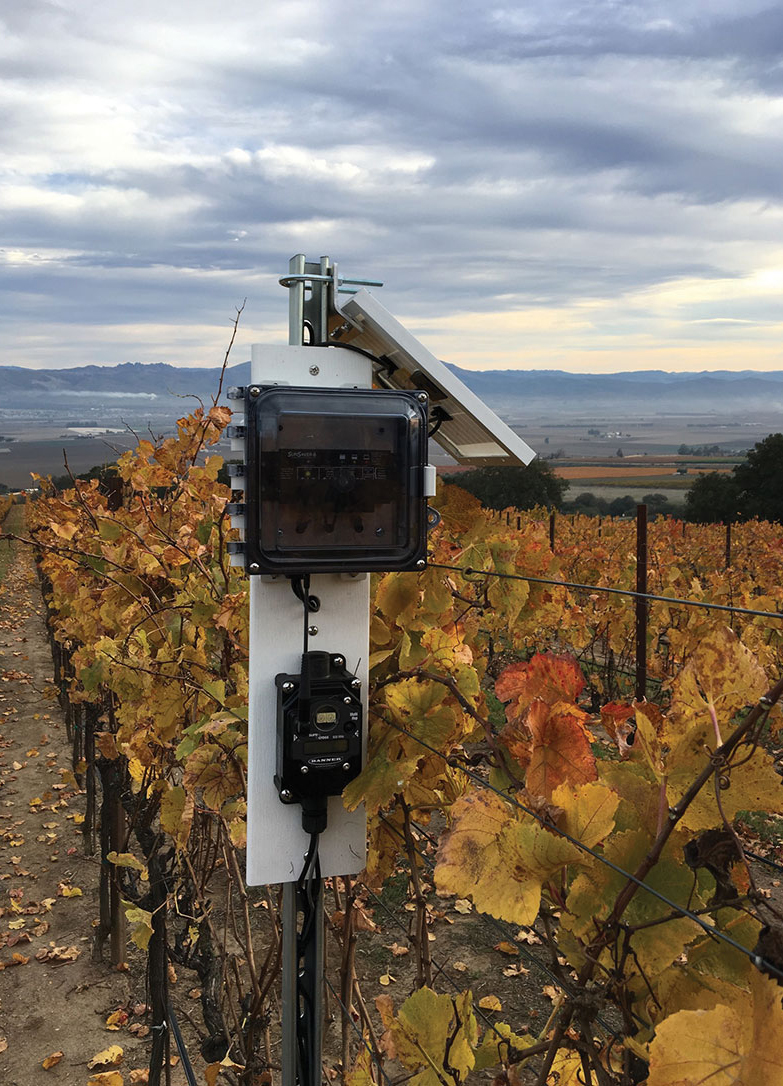 While Currie is invested in guiding the next generation of farmers, he said today's farmers are already getting comfortable with an increasingly digital and computer-based operation. More agriculture construction firms are starting to be a resource and partner. Equipment manufacturers continue to evolve as well.
"They seek out staff more comfortable with IoT, software and programming," he said. "Their engineers may work with equipment that can read a field, interact with the cloud and return intelligence to the machine, a tablet, laptop or desktop computer."
"It's interesting when I look at recent National FFA conventions and expos," Currie said. "The 'John Deere's' and large seed companies have always been the ones showing the latest technology and have been a big part of our convention. Big players like Amazon and Microsoft are now showcasing [agriculture] technology. We have also noticed the growing number of start-ups displaying some very cool things. One was an app that could read a sensor device inside a hive to monitor bee health."
A burgeoning market
Reports and Data, in its January 2020 "Agricultural Sensors Market Analysis," described early precision agriculture as centered on "crop yield monitoring and fertilizer and pH correction recommendations." Today, smart agriculture sensors can measure watering and harvesting yields. They can help with weed mapping, variable spraying, salinity mapping, root analysis and guidance. Smart agriculture also extends to greenhouses, wineries and fisheries.
Steve Kaminski is the business development manager for Banner Engineering, Minneapolis, which is involved in industrial automation, manufacturing sensors, LED lights and indicators, wireless platforms and safety products. Agriculture is one of its markets.
"In the last 5–7 years, the agriculture market has really taken off," Kaminski said. "The advent of people wanting more information and data on their farm operations has been a driving force to smart agriculture growth. What has not changed is the electrical contractor or other integrator who hear[s] from a farmer looking to better gauge, read or manage a farm process. The contractor often comes to us to see if we have a solution to accommodate the need."
Kaminski described his firm as providing ways to move sensor-gathered data either locally or up to the cloud.
"IIoT [industrial internet of things] has been practiced in agriculture even before manufacturing," Kaminski said. "I think of a farm as a different kind of factory. Farmers want to monitor their 'factory.' On the smart farm, owners look at data from all different locations so they can plan their day, maybe forecast ahead. Farmers seem ready to embrace digitization."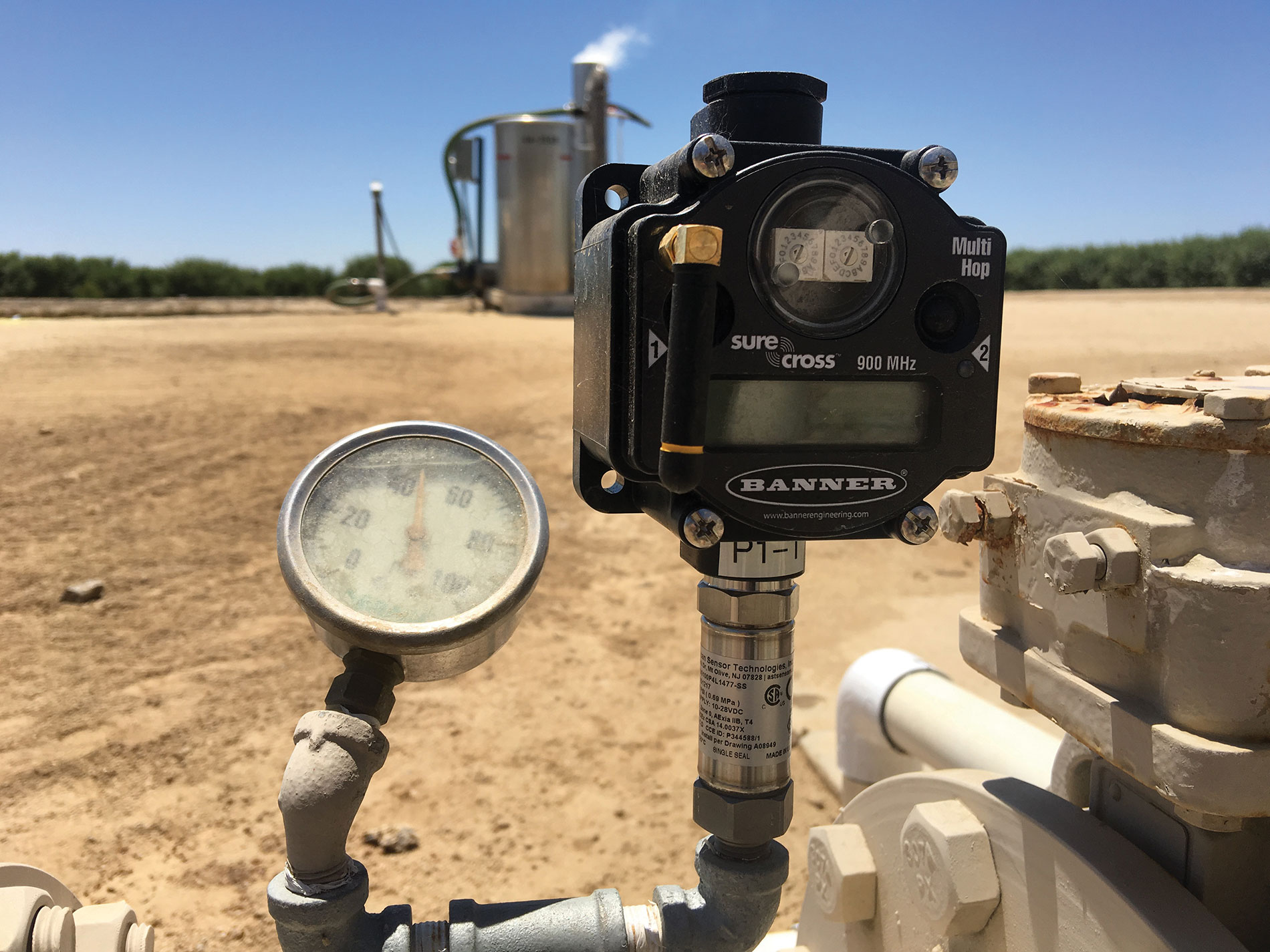 Beyond crops, smart farming also plays a role in animal agriculture.
"Cargill discussed with our students a new technology being developed that applies facial recognition with cows. This can help farmers detect early on when an animal is sick. Faces are scanned as the cows enter a barn to feed," Currie said. "A small efficiency like this can makes a difference in managing a dairy-herd investment."
A world of big data
With ever-smarter devices and detectors installed on farms, big data is perhaps the biggest disruptor influencing smart farming. Because today's agriculture sensors can deliver large amounts of data, the range of decision-making choices is exponential.
"No doubt, big data is daunting as so much can be collected," Kaminski said. "But in agriculture, you can gather data at a slower pace. Maybe capture data samples at 15-minute increments. Of course, you must do something with the data or it's useless. We suggest setting up a system of alerts. Create alerts for the kind of information you want to receive, be it soil conditions, water usage, harvesting information, and so on. You decide as a farmer what is important in the data being collected."
Talking expense
In its report, Reports and Data found today's highly fluctuating commodity prices may create some headwinds in broader or deeper adoption of smart agriculture tech. Depending on the sophistication and scale, advanced technologies and agriculture sensors can pose a heavy upfront investment. Kaminski feels moving to smart farming in incremental steps will help open the conversation. Looking to the rate of return is important, too.
"Making better decisions through digital monitoring and gathered data may be an investment that can sow a return on investment in maybe four years," he said.
And while small U.S. farms (representative of 91% of nearly 2 million farms) could find smart farming out of reach, there may be ways for them to test the waters.
"Developers and designers have taken notice of the chances presented by integrating precision-farming methods on a lesser scale," Reports and Data authors write. "Smartphone sensors and apps allow smaller farms to take advantage of precision cultivation technologies."
"Maybe the small farm invests in a single sensor or probe that can be dropped into a retention pond to measure water levels or contaminants. Maybe a farmer can apply sensors to a portion of an irrigation system as a trial to see what data can be gleaned," Kaminski said.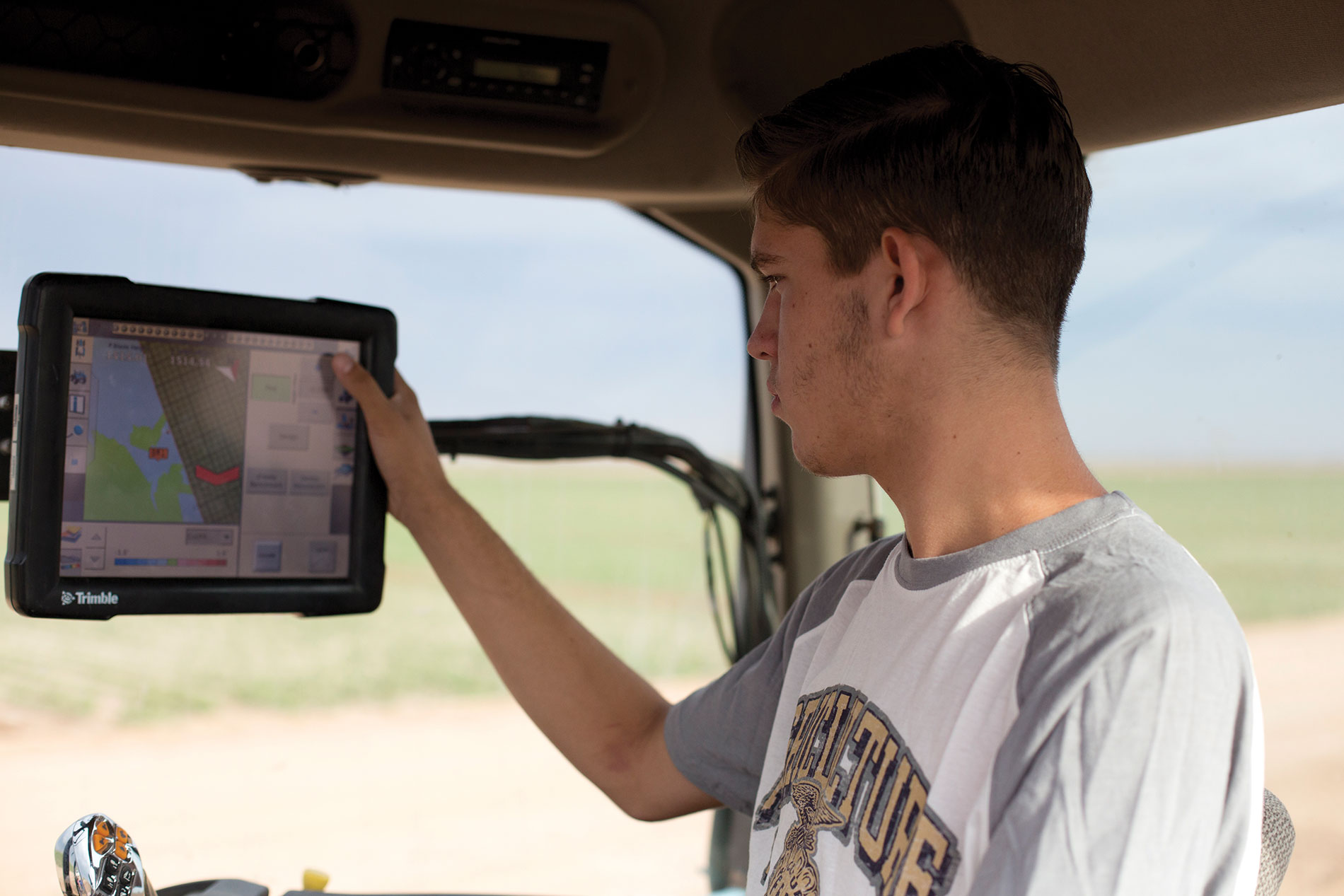 Working around weak broadband
Max Moncaster is director, public policy, of the National Association of State Departments of Agriculture in Arlington, Va.
"Financing has been part of the problem in rural areas as providers see fewer customers to warrant the expense of new towers and other infrastructure to extend broadband," he said. "Also, as federal COVID-19 relief has recognized the shift to a remote workforce, this has helped reshine a light on rural broadband. In the relief packages, $100 million was given to the USDA's [U.S. Department of Agriculture] ReConnect program."
ReConnect is a pilot program granting loans and financing zones for new rural broadband infrastructure.
Poor broadband can be a stumbling block for capturing and moving data on a farm. A 2019 Federal Communications Commission (FCC) report found over 25% of rural America lacked broadband access, compared to 2% in urban areas. The FCC has a Rural Broadband Auctions Task Force and a Precision Ag Connectivity Task Force.
"At the farm main office, or milking parlor, or cattle barn, an answer might be installing ethernet cable to give the farm property point-to-point connections," Kaminski said. "Maybe a Wi-Fi solution is added that also provides outdoor connectivity. I see the goal for the electrical contractor as one to find the best way to power and give farms the connectivity they need. Solar power is also popular on farms. It can be a solution for remote power needs. Maybe a solar panel could power radio transmitters. It is all very collaborative between the farmer, an electrical contractor and the sensor manufacturer. We use local contractors for installs."
There can be other connectivity solutions, as well. Currie pointed to Air Band broadband.
"A farmer can use the top of a corn silo to install a transmitter in effect creating a cell tower to pump up a weak signal," he said, adding that the receiver is placed in the home. Satellite internet is also an option.
With the idea of the smart farm taking root, Kaminski does not see any going back; technology is here to stay.
"Look how drones have become a common tool for farmers' fields. Smart agriculture gives farmers the opportunity to gather and read more and more immediate data, sometimes minute to minute," he said. "What will not change is the partnership farms have with their electrical contractor. That relationship will be needed more than ever to help create the smart farm."
About
The Author
GAVIN, Gavo Communications, is a LEED Green Associate providing marketing services for the energy, construction and urban planning industries. He can be reached at [email protected]
Email:

[email protected]