Dr. Thomas E. Glavinich passed away after a lengthy battle with cancer on Sunday, April 27, 2014. With his passing, the electrical construction industry has lost an expert, a supporter, a researcher and a wonderful man. Tom's research helped electrical contractor immensely. He assisted us with topics and propelled us ahead of the industry.
Tom saw the early shift of electrical contractors into low-voltage systems—a market then called voice/data/video—and we developed a special section devoted to the topic, which was then called Security + Life Safety Systems. We recently retitled that section Integrated Systems Contractor, but the ideas behind it are the same: savvy electrical contractors had moved into cabling and control of these integrated systems. He often used the equation E = PC2, where the electrical contracting market depends on traditional electrical power being integrated with low-voltage controls and communication systems, and it outlines a basic approach for ECs who want to take over the high-, medium- and low-voltage portions of a contract. What was once a pipe dream when Tom first proposed it is now an accepted truth: Electrical contractors are doing integrated systems work.
The electrical contractor will be coined the energy contractor, Tom predicted way back when, before the industry—and the technology that makes it possible—started catching up. In recent years, he conducted research and outlined a plan for electrical contractors to become the so-called energy contractor. He detailed the process for transitioning into this work through his Energy ­Services column in this magazine.
He also penned the now-retired monthly columns, Integrated Building Systems and State of the Art. All of his writings focused on opportunities for electrical contractors, touching each corner of the industry.
There was not enough room in the bio that appeared on his writings in ELECTRICAL­ CONTRACTOR to display Tom's long list of qualifications. He was more than just an associate professor in the Department of Civil, Environmental and Architectural Engineering at the University of Kansas. He earned an engineering Ph.D. in construction management, an M.B.A. and a bachelor of science degree in electrical engineering, all from the University of Kansas. He also earned a master of science in electrical engineering from the University of Missouri at Columbia.
Prior to joining KU full time in 1992, Tom worked in the industry for 16 years and was involved in the planning, design and construction of commercial, industrial and utility facilities. He was a registered professional electrical engineer in California, Kansas and Missouri. He completed a number of research and educational projects for ELECTRI International and the National Electrical Contractors Association (NECA) and received the NECA Industry Partner Award in 2007.
Tom is the author of "Construction Planning and Scheduling" and "Contractor's Guide to Green Building Construction." He was a member of ASCE Architectural Engineering Institute and the Institute of Electrical and Electronics Engineers.
As you thumb through the pages of our magazine and click on the articles here on our website, we hope you recognize that his influence is still here. We will continue to talk about the topics and ideas that he helped conceive. The concepts that Tom Glavinich so carefully cultivated are his legacy to the electrical construction industry.
We offer our condolences to his family and students. We all will miss him.
Ed. Note: We've posted Tom's final article as a web exclusive here on ECmag.com. It is titled "Capturing Lightning in a Bottle," and it contains his thoughts on electric energy storage, a topic that many consider to be the key to the future of alternative and renewable energies, such as solar and wind. Click here to read his final piece.
About
The Author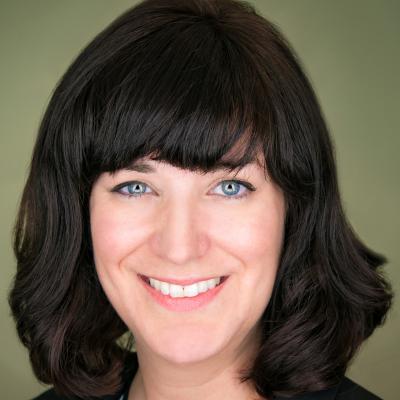 Andrea Klee is the publisher of Electrical Contractor magazine. Reach her at [email protected].
Email:

[email protected]