For 75 years, 3M has been devoted to the ongoing research and development of one of its flagship products, Scotch® Electrical Tape. The result is a simple and versatile tool, used by professional electricians around the world.
Electricians are Vital to the Comforts of Modern Life
On the 75th anniversary of Scotch® Electrical Tape, 3M is celebrating the people who bring light, power, and safety to the modern world: The pros who work tirelessly to provide reliable electricity and improve our everyday lives.
We all engage with electricity throughout the day. From businesses that depend on bright signage, comfortable temperatures, and increasingly advanced computer systems; to environmentally friendly vehicles with a laundry list of electrical components; to homes that power everything from heated basements to coffee pots. We take it for granted until something unexpected happens.
If you're a seasoned professional electrician, you're an important link that keeps modern life buzzing with electricity. Scotch® Electrical Tape is a reliable tool to help you do your best work as an electrician.
A Brief History of Electrical Tape
The earliest commercial tape for electric insulation was cotton friction tape coated with tar, available in the 1930s. It didn't provide the moisture protection and adhesive abilities that we expect from today's electrical tape, and it wasn't resistant to high temperatures or fire.
In 1946, challenged by the shortcomings of existing tapes, inventors Snell, Oace, and Eastwold of 3M patented a new electrical tape with a rubber adhesive that was compatible with the vinyl plastic first used for cable insulation. This new tape would be moisture- and heat-resistant, without compromising adhesion or elasticity. This new type of tape became commercially available later that year. Originally called "Scotch® 33 Vinyl Plastic Electrical Tape"; with added UV-resistant enhancements and an ability to withstand extreme temperatures, it became Scotch® Super 33+ Vinyl Electrical Tape.
Quality that Builds Reputations
The most popular tape among professional electricians today is Scotch® Super 33+ Vinyl Electrical Tape. It combines premium quality with versatility and ease of use.
Scotch® Super 33+ has protective jacketing which provides up to 600V splice insulation. Pressure-sensitive rubber-resin adhesive will keep the tape from slipping and continues to stay in place after the job is done. PVC backing on the tape delivers electrical and mechanical protection, providing a protective barrier against abrasion and moisture. It has strong resistance to chemicals, damage from UV rays, abrasion, and corrosion. It's even flame retardant, in case of a fire.
Scotch® Super 33+ can be used for both indoor and outdoor jobs, in temperatures between 0°F-221°F with minimal loss of adhesion. Scotch® Super 33+ can be used for both low and high voltage applications.
It's also easy to apply tape to wires. The tape is super conformable for an easier application and a tighter seal. Scotch® Super 33+ is also lightweight and highly stretchable, with elongation up to 250% without breaking.
Helping Electricians Deliver Their Best Work
Electricians need tools that help them do the job easily, efficiently, and with quality results. As each new generation of electricians learns trade skills from the experienced professionals who came before them, they discover products of quality that are essential to the work. Scotch® Electrical Tape is a top choice for many seasoned electricians.
Scotch® Electrical Tape has demonstrated its dependability and performance for the last 75 years, helping professional bring out their best – day after day.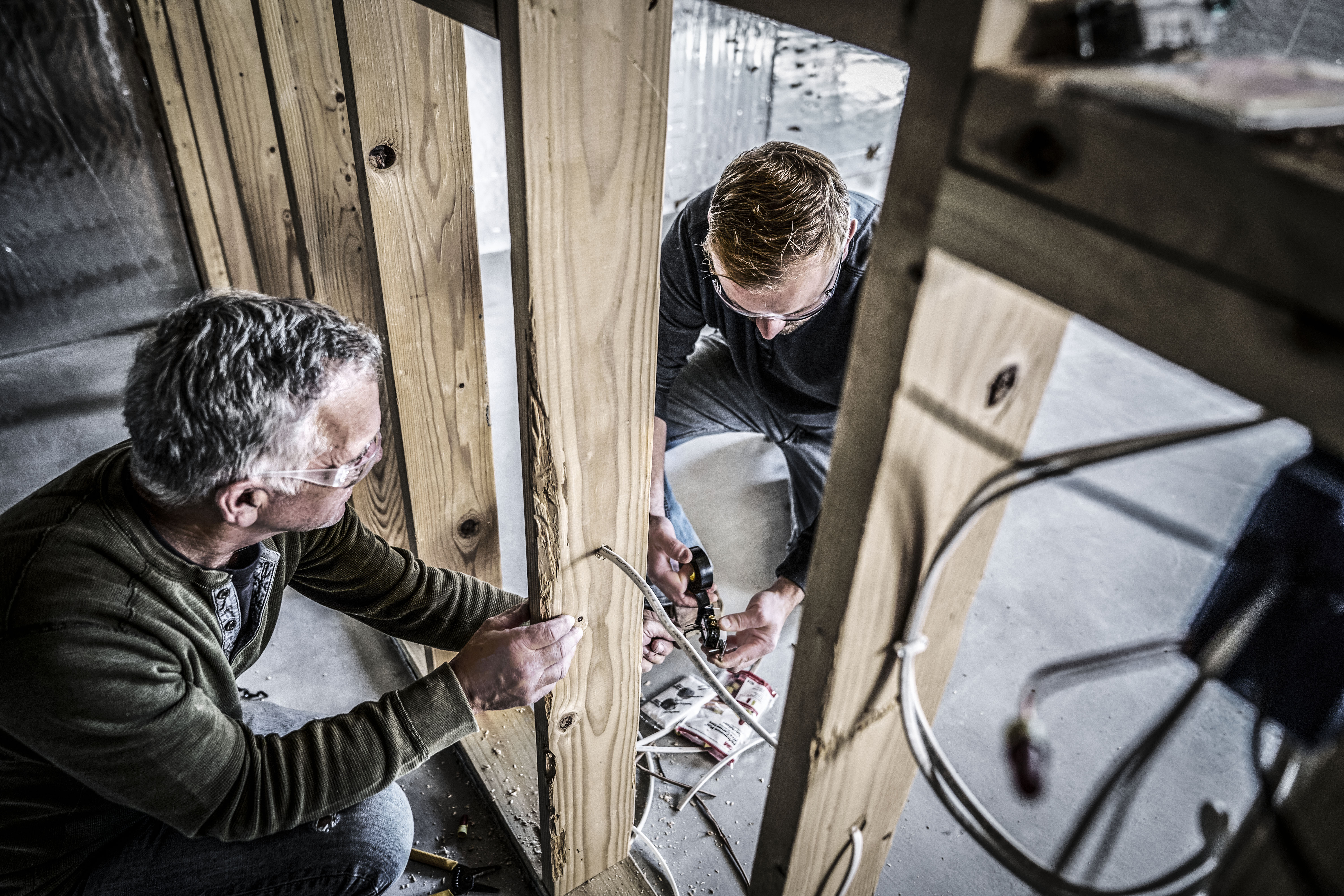 Header image source: 3M