Despite the Occupational Safety and Health Administration (OSHA) not having an Assistant Secretary of Labor for Occupational Safety and Health, it has remained aggressive in enforcement and will likely continue that way in 2019. Currently, career employees appear to be steering the agency. The majority of them came to OSHA during the Obama years.
In October 2017, President Trump nominated Scott A. Mungo for Assistant Secretary of Labor for Occupational Safety and Health. Mungo previously served as vice president for safety, sustainability and vehicle maintenance at FedEx Ground. He is a graduate of the Washburn University School of Law and started his career at FedEx as an in-house counsel. Mungo also served as managing director for FedEx Express corporate safety, health and fire protection in Memphis, Tenn.
However, the Senate has yet to confirm him. Despite Republican gains in the Senate during the midterm elections, some political analysts believe he will never be confirmed.
With career employees at the helm, OSHA can be aggressive because there is no permanent leadership and there is a nontraditional Republican administration in the White House. As a result, OSHA appears to be using the guilty-until-proven-innocent philosophy for enforcement.
Despite the Trump administration's policies toward less regulation and enforcement, OSHA has been further inclined to enforce regulations and conduct inspections. This is especially true when there is media coverage of a particular incident, company or hazard.
During OSHA inspections in 2019, there is likely to be a focus on lockout/tagout infractions, preventing injuries and illnesses related to heat stress and silica violations. Even though there is no standard addressing heat stress, OSHA seems to be making it a priority. Some state plans have heat-stress standards; perhaps in the near future the federal government will follow suit.
When Trump issued his FY 2019 Department of Labor Budget Request, he asked for $549 million, the same funding level as FY 2018. However, in the budget justification, the administration is hoping to increase OSHA's staff by 74 full-time equivalent employees. Trump is seeking 42 employees for enforcement purposes and 32 for compliance assistance, outreach and voluntary protection programs.
According to a recent report issued by the think tank and advocacy group Public Citizen, "January 2018, the number of inspectors had declined by 50 from the previous year, from 814 to 764 The low staffing levels are attributed in part to the hiring freeze that Trump implemented early in his presidency, as part of a broader campaign to shrink the size of the federal government."
David Michaels, former assistant secretary of labor for occupational safety and health, stated, "The lack of new inspectors makes OSHA invisible. If employers don't think OSHA will come, workers are much more likely to be hurt." OSHA set a goal of 30,840 inspections; 1,556 fewer than in FY 2017.
When OSHA released its semi-annual regulatory agenda, it included slated revisions to its recordkeeping rule and respirator fit testing procedures, as well as a proposed update to its hazard communication (HazCom) standard. A notice of proposed rulemaking for HazCom is expected to be issued in March.
OSHA is also working to complete its Standards Improvement Project IV. This project is intended to remove or modify duplicative, unnecessary and inconsistent safety and health standards and to make technical corrections. At present, there are 35 OSHA standards and regulations that are slated for change.
According to a press release, "In FY 2019, the agency plans to identify additional opportunities for regulatory improvement and will issue educational materials on topics such as radiation and agricultural hazards."
A notable milestone to start 2019, OSHA's final rule on walking working surfaces will take full effect. The standard specifically addresses slip, trip and fall hazards allowing employers to select fall protection equipment. The agency estimates the modifications to the regulation will save nearly 30 lives and prevent more than 5,000 injuries every year.
OSHA's final rule to improve tracking of workplace injuries and illnesses also will take complete effect by the start of 2019. However, there were some issues with regard to employee privacy and the electronic records and information being publicly available.
As a result, OSHA issued a proposed rule in July, rescinding the requirement for large employers to electronically submit injury and illness data from OSHA Forms 300 and 301. However, OSHA upheld the requirement specific employers to electronically submit data from the 300A annual summary. OSHA indicated concern that, once employer-submitted injury and illness is received, it becomes subject to potential disclosure to third parties under the Freedom of Information Act, "significantly increasing the risk to worker privacy." OSHA anticipates an annual reduction in cost for affected employers at $8.2 million.
An initial final rule was issued in 2017 to modify permissible exposure limits (PEL) for beryllium. Previous requirements were outdated and ill-equipped to protect worker health. However, amid heavy industry resistance, the standard was re-opened in July 2017 for public comment. Even though work, thus far, reflects many years of input from industry and labor stakeholders, small business representatives, subject matter experts and other partnering agencies, an agreeable compromise has yet to be made.
New key provisions currently include reducing the PEL for beryllium to 0.2 micrograms per cubic meter of air, averaged over eight hours, establishing a new short-term exposure limit for beryllium of 2.0 micrograms per cubic meter of air over a 15-minute sampling period, requiring employers to use engineering and work practice controls (such as ventilation or enclosure) to limit worker exposure to beryllium; provide respirators when controls cannot adequately limit exposure; limit worker access to high-exposure areas; develop a written exposure control plan; and train workers on beryllium hazards, and requiring employers to make available medical exams to monitor exposed workers and provide medical removal protection benefits to workers identified with a beryllium-related diseases.
Modifications to the rule remain a priority for OSHA in 2019. Changes are expected to save employers more than $560 million in medical expenses and other forms of savings each year, as well. A new final rule should be released sometime this year.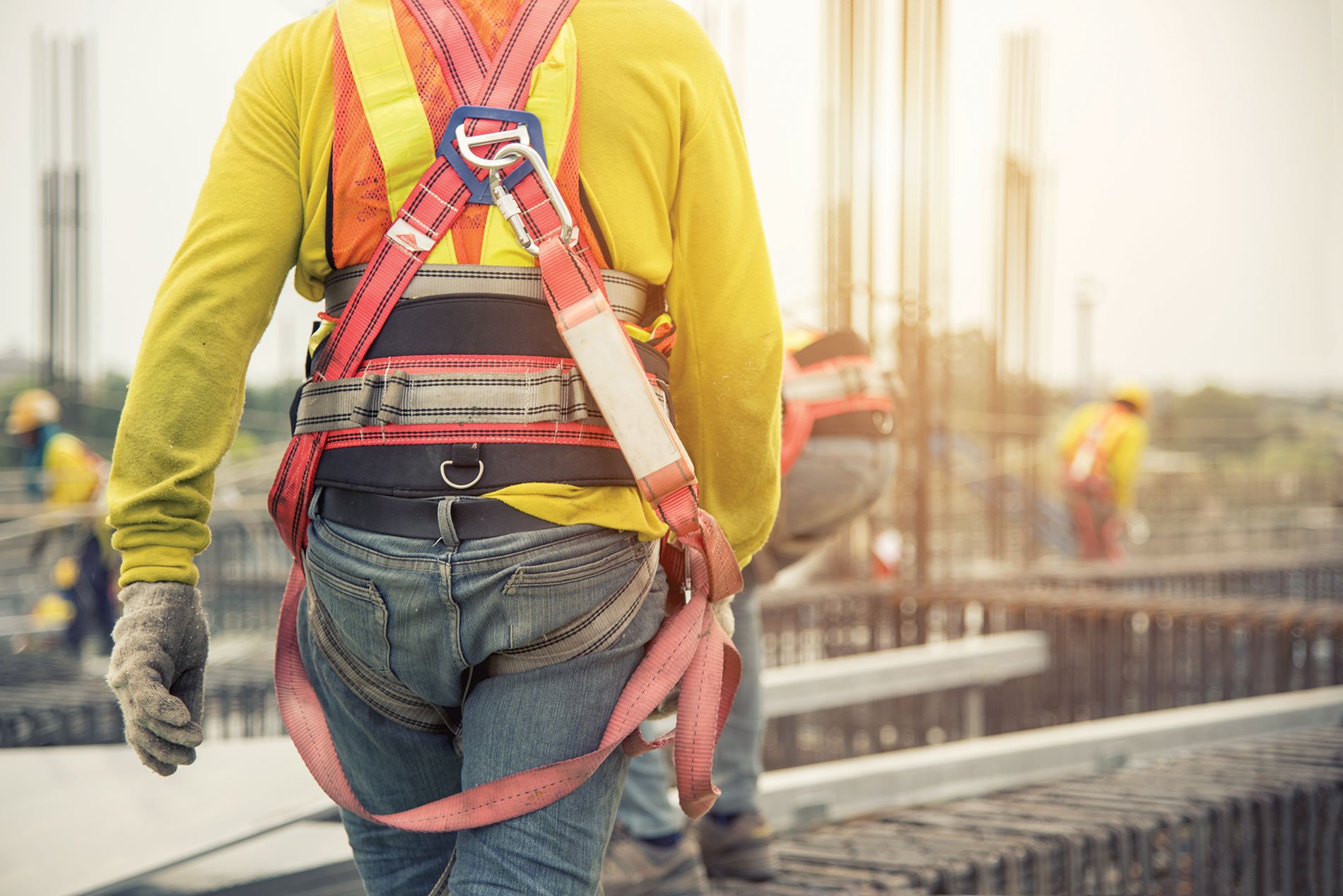 OSHA has issued its final rule on Cranes and Derricks in Construction Standard. However, in November 2018, the agency issued an interpretation regarding enforcement of the Crane Operator Certification: "To maintain current industry practices and avoid any further confusion that could disrupt construction projects, OSHA is announcing that, pending the effective date of the new rule, OSHA does not intend to enforce the requirement that certifications identify a lifting capacity for the certification. Operator certifications must still meet all other certification requirements in 29 CFR §1926.1427 and employers must continue to comply with applicable state and local operator licensing requirements."
The agency is still gathering information and working with the Federal Communications Commission on best practices, safety practices, certifications, training and current industry consensus standards on communication towers. This is in preparation to begin developing a proposed standard on communication tower safety.
Similarly, OSHA is gathering information on crystalline silica exposure in preparation to make modifications to Table 1 in the construction standard. They are also gathering info on lockout/tagout to update those relevant standards, as well. Additionally, Puerto Rico is coming on board a state plan.
There are several other items included in the OSHA semi-annual regulatory agenda that may affect linemen, wiremen and electricians. They include updates to the powered industrial trucks standard, emergency response and preparedness, mechanical power press, tree trimming and workplace violence.
According to Avi Meyerstein, partner at Husch Blackwell: "OSHA characterizes tree care as a high-hazard industry but lacks a comprehensive standard. OSHA intends to initiate a small business review of a new rule in April 2019. However, given the history of this rule, it's unclear whether action will occur that quickly. No such rule has advanced in over ten years even though the Tree Care Industry Association first petitioned OSHA to adopt a rule in 2006, and OSHA floated almost identical language in the fall of 2015."
Whether OSHA ends up with new leadership in the coming year still remains to be seen. However, inspections and enforcement in 2019 should remain an agency priority. It may be a challenge for OSHA to achieve its regulatory and policy goals for the year. Hopefully, any progress will reduce the number of injuries, illnesses and fatalities in the workplace.
For more information on any of the topics mentioned in this article or to review OSHA's regulatory agenda or budget request, visit osha.gov.