Public safety power shutoffs (PSPS) and other types of electrical outages are a fact of life in many areas, particularly those prone to wildfires or high winds threatening overhead power lines.
Homeowners, businesses and other utility customers can ensure they have reliable backup power by implementing one of several emerging technologies—battery energy storage systems (BESS), microgrids, remote grids or portable batteries.
Traditionally, backup power has often meant fueled generation, though environmental concerns and regulations are steadily making this more expensive and harder to permit, said Morgan Smith, senior technical leader, energy storage and distributed generation at the Electric Power Research Institute, an independent nonprofit energy research and development institute in Palo Alto, Calif. Additionally, fueled backup generators create specific hazards such as carbon monoxide poisoning.
"Comparatively, battery energy storage systems can be grid-interactive and may provide benefits to both the host customer and utility during normal operation, as well as backup power in the event of an outage," Smith said.
Battery storage
BESS are available in sizes ranging from small systems designed to serve only minimal loads in a single residence, to systems capable of providing hundreds of megawatts to a transmission line, he said.
Most modern BESS are capable of operating in grid-following and grid-forming modes. Grid-forming mode is used during an outage when the grid is unavailable.
"Several vendors manufacture packaged residential-scale BESS that are often designed to incorporate new or existing solar systems," he said. "These systems are designed to provide backup power to either selected critical circuits within a residence, or in the case of larger systems, the entire residence in the event of an outage."
Most solar-only systems function solely as grid-following, meaning that the solar does not work during outages, Smith said. These BESS systems can enable solar systems to operate during outages and provide a grid signal for existing solar inverters to follow.
Current standards require BESS to be capable of providing grid-support functions, which can benefit the grid operator, Smith said. Additionally, many such systems can be collectively dispatched by utilities or aggregators in a virtual power plant scheme to provide demand response or other important functionalities.
BESS capable of being grid-forming systems can be the basis of a microgrid, he said. A microgrid can be thought of as at least one electrical source and at least one load that can be isolated from the grid and operated independently during outages, or for other purposes. Similar to BESS, microgrids can be of any scale, from a single-premise microgrid to an entire community or neighborhood.
"One of the primary challenges facing microgrids is interconnection," Smith said. "For a single-premise microgrid where no utility lines will be energized during backup operation, interconnection can be relatively simple, though the utility will require stringent validation of the isolation capability of the facility."
Multicustomer or community microgrids, by default, require utility-owned lines to be energized to extend between multiple customers or meters, Smith said. Because of this, the multicustomer microgrid approach requires significant involvement and buy-in from the utility to achieve interconnection.
"One of the primary issues encountered is that the utility needs to coordinate multiple points of isolation to ensure that lines outside the perimeter of the microgrid are not unintentionally energized," Smith said. "The planning process for any multicustomer microgrid is extensive and typically takes years and significant investment even before the first shovel hits the dirt."
Another issue that can face these microgrids is that any battery has a finite capacity, he said. Where multiple customers are connected to a single battery during an outage, managing the demand of individual customers so that the finite backup resource is fairly apportioned can be very challenging.
Portable batteries
A different emerging backup option is portable batteries, also sometimes referred to as camping batteries, Smith said. Portable batteries are typically much smaller in power and energy capacity than stationary BESS due to the need to minimize size and weight to allow portability. These devices are designed to be readily transported and can be very economically effective when compared to other options. However, stationary BESS are subject to more stringent safety regulations such as UL 9540 and 9540A.
Since the portable battery market segment is still in its early stages, the safety standards for these products are not as developed as for other types of storage, he said. UL 2743 applies to portable battery units, but does not cover thermal runaway issues that may be present in lithium­-ion battery-powered devices.
"Further, since portable batteries are designed primarily for recreational markets, many units on the market have no safety certification," he said. "Because of this, caution should be exercised in procurement and use of such systems until safety codes and standards catch up with other types of energy storage."
EVs as batteries
Vehicle-to-home, vehicle-to-load and vehicle-to-grid are emergent capabilities being offered by a few auto manufacturers, Smith said. Some recently introduced electric vehicles have bidirectional charging capabilities, meaning the vehicle can export power to loads in addition to charging from the grid.
Standards for vehicle-to-grid capability are still emerging; however, pure vehicle-­supplied backup power is available to consumers today, Smith said. Installation typically involves a special type of bidirectional charger and an isolation means to ensure that the facility receiving backup power from the vehicle does not backfeed the grid during an outage.
"This approach is unique because it can leverage otherwise potentially idle vehicle battery capacity to provide backup for critical loads," he said. "On the other hand, in a prolonged outage, this might result in a vehicle with no remaining range and no way to charge it."
Of these options, portable batteries and customer-sited traditional generators usually provide limited value to the customer or the utility beyond backup power, Smith said. By comparison, stationary BESS of any scale, microgrids and V2X can provide numerous benefits to customers and grid operators if they are properly installed, designed and dispatched.
Ensuring continuous power
The city of Calistoga, Calif., is currently analyzing the practicality of developing a microgrid to provide more sustainable power in case of a PSPS by its utility, Pacific Gas & Electric (PG&E), during high wind events, said Derek Rayner, Calistoga's public works director and city engineer. Oakland, Calif.-based PG&E and global energy storage company Energy Vault Inc., Westlake Village, Calif., would fund, build and operate the project for the small town of 5,200 residents in Napa County.
The microgrid would be fueled by liquid hydrogen fuel cells in combination with battery storage, Rayner said. The city is currently reviewing the technology's safety, security and technical studies.
"The preliminary site for this facility is less than an acre of city-owned land," he said. "If approved and built, the microgrid would provide electricity for two-thirds of the city during a PSPS event."
Southern California Edison (SCE), Rosemead, Calif., is working to provide a level of resiliency to PSPS events through multiple emerging technologies, including microgrids, remote grids and portable batteries, said Mack Knobbe, engineering manager.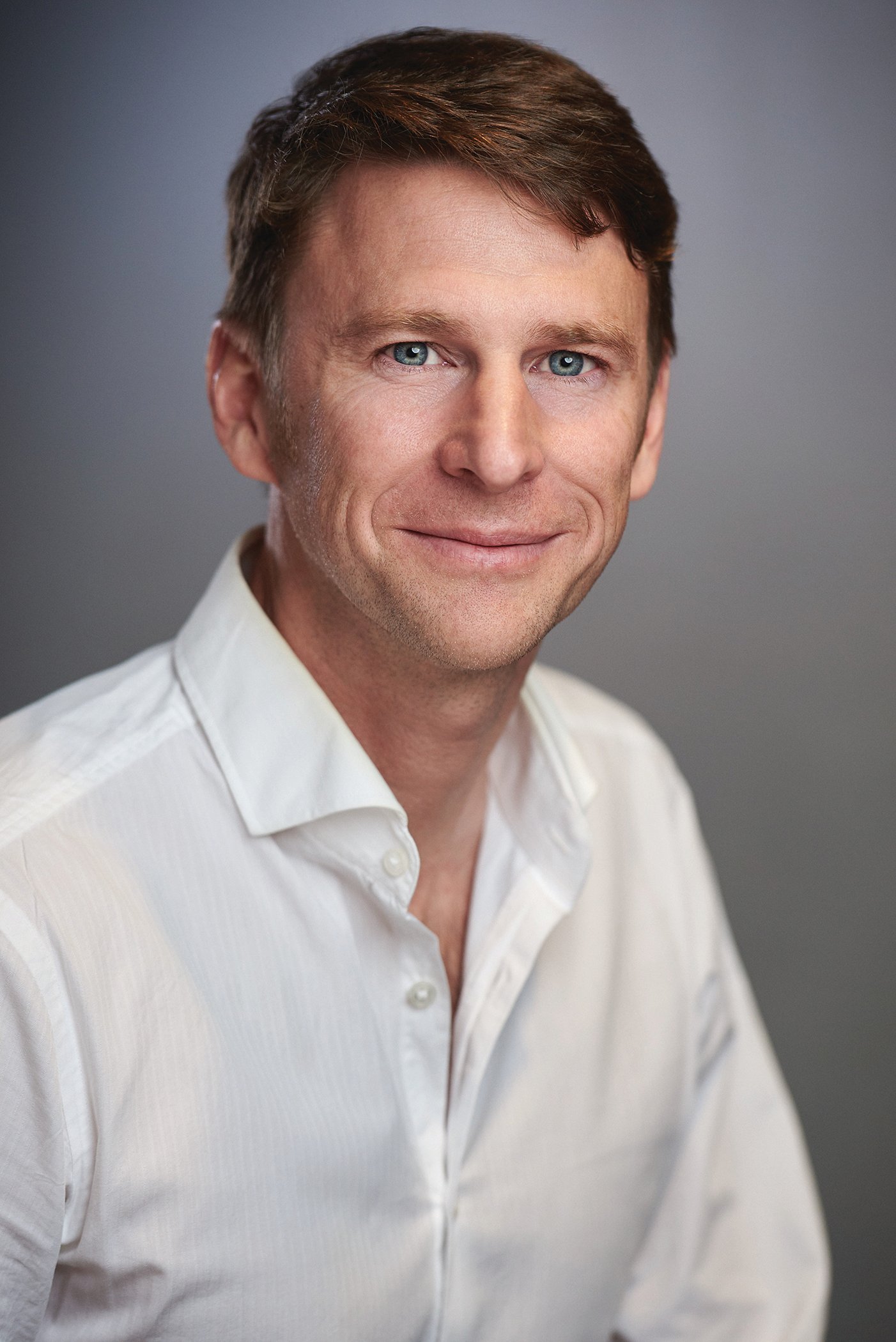 Mack Knobbe
"If a single customer wants to put resiliency equipment or structures behind the meter, they can do that without SCE being involved," Knobbe said. "But if it's for multiple buildings or multiple customers, we need to be involved to ensure lines are operating safely."
SCE currently has five microgrid projects in development, aiming to have the permitting approved for the first remote microgrid location before the end of 2023 so construction can begin, Knobbe said. Moreover, in April, the California Public Utilities Commission (CPUC) paved the way to commercialize microgrids with an incentive program for third-party developers of community microgrids, of which investor-­owned utilities such as SCE would be facilitators.
"We think this is a good approach, mainly because of the difficulties we've had in acquiring land or getting access to land for the microgrids," he said. "But now this program will provide up to $15 million per project, incentivizing communities or their third-party developers to provide the land."
For example, cities could develop microgrids for community centers, libraries or fire stations to energize them during planned—or unplanned—outages, he said. That way, these facilities can also service the surrounding community members with cooling or warming centers while enabling people to charge their cellphones or other electronic devices.
"One holdup to the wide-scale deployment of microgrids is [how difficult it is] to justify the economic value of resiliency events, which are low-frequency but high-impact events, such as long-­duration outages like PSPS events," Knobbe said. "As such, the CPUC is currently working on valuing the resiliency of them."
SCE also developed a remote grid pilot project, which is different from a microgrid because it's a permanently islanded system that is disconnected from SCE's grid electrically, but still connected for communications and control.
"We are installing remote grids in a mountain location to energize communication antennas for first responders and other emergency service providers such as sheriff departments," he said. "The remote grid generates power locally, so it's unlikely to be affected by PSPS and other outages."
SCE also has a program to provide portable batteries to "medical baseline customers"—residential customers who depend on power for medical needs—for some kind of backup during an outage, Knobbe said.
About
The Author
KUEHNER-HEBERT is a freelance writer based in Running Springs, Calif. She has more than three decades of journalism experience. Reach her at [email protected].
Email:

[email protected]