NECA's motto on education is "train for today, learn for tomorrow." On each day of the NECA 2023 Philadelphia convention and trade show, opportunities abound for attendees to advance their technical skills, increase industry knowledge and hone business competence. To get you ready for this smorgasbord of opportunity, we asked a few of the industry professionals leading trade show and convention education sessions to tell us how their sessions apply to ECs, what they hope attendees will learn and who their target audiences are. Check out the
full schedule
to find all the workshops and education sessions offered.
How does your topic apply to electrical contractors?

Debra Fine
Building Business Relationships and Making the Most of Networking Opportunities: One Conversation at a Time
Saturday, Sept. 30, 8:00-9:50 am
Convention education, Room 120AB
Building relationships with referral sources, stakeholders, clients and the community at large is the key to growth in the electrical [contracting] world. Rapport-building and networking skills offered during this program will make the most of any interaction whether face-to-face or virtual.

Matthew Young
EV Grid to Charger: How Electrical Contractors Can Capitalize on The EV Mega-Trend
Saturday, Sept. 30, 1:00-1:50 pm
Tradeshow education, Show floor, Booth 133
For a full list of exhibitors at the NECA Convention and Trade Show, click here.

Electrifying EV chargers—especially fast DC Level 3 chargers—will transform the market for electrical contractors and their services. This mega-trend will accelerate for 20-plus years as U.S. consumers, fleets and industries adopt electric vehicles of all types, and the electrical infrastructure needed will exceed $1 trillion globally. This is a once-in-a-generation opportunity and investment in our industry.
Lori Wisniewski Azzara, Tony Byler and Dan Fierstein
How to Fix a Broken Project: Habits and Practices of a Superstar Project Manager
Sunday, Oct. 1, 2:00-2:50 pm
Convention education, Room 122B
A good project manager can guide projects to a successful outcome. An exceptional project manager excels even in challenging situations. The topics that we will discuss are crucial for electrical contractors, and particularly project managers, because they emphasize the need for effective communication, both within the management team and with the customer, and promote successful project execution.
Steven Rose and David Nott
The Path to World Class: Servant Leadership in the Apprenticeship
Sunday, Oct. 1, 2:00-2:50 pm
Tradeshow Education session, Show Floor, Booth 133
Contractors are in business to make money. Companies with the best cultures make more money. Companies with bad cultures make less money. The topic of leadership and different styles of leadership drives decision makers to determine what it is they want more. Leaders at the top of the company and at all levels within must decide how they want to operate. Do they want leaders and managers "pushing" their teams, or "pulling" their teams? Servant leadership is about being in front of the team helping to point the way, and at the same time all along the journey being the road everyone is on. Always pulling up, holding up, and supporting everyone.

Jeff Beavers
Navigating the Transition to an Energy Efficient World
Monday, Oct. 2, 8:00-8:50 am
Convention education, Room 121A
Power and control over the same infrastructure has emerged—making power over ethernet (PoE), PoE lighting and digital electricity viable options for building electrification. The PoE power levels continue to increase along with the types of devices that can be powered, from traditional IT end points to ceiling fans, access control, blind motors, fan coil units and light fixtures (from downlights, to decorative, to exit/emergency to high bays). Add to this digital electricity, now in the 2023 National Electric Code, Article 726 as Fault Managed Power/Class 4 systems, and the capability to deliver 2,000W as far as 2,000 meters, [and] there is a revolution happening that is disrupting the way buildings and communities have been powered for last 120 years.

What do you hope attendees learn from your sessions?
Mark Earley
Top 20 2023 NEC Changes that Impact Electrical Contractors
Saturday, Sept. 30, 8:00-8:50 am
Convention education, 122A

The 2023 NEC has several major changes grouped into 20 categories. Among these are nine new articles, many of which are the result of separate articles for medium-voltage installations. At the other end of the spectrum are new articles 724 and 726 addressing Class 1 power-limited circuits and Class 4 fault-managed power systems, respectively. Several changes affect requirements for surge protection. There are several changes intended to improve worker safety. There are several changes to requirements for hazardous locations, including improved requirements for documenting hazardous locations, a new table of recognized equipment protection methods and a new article on cannabis processes. There are changes involving requirements for GFCI protection of receptacles and a major change to requirements for kitchen island and peninsular and countertop receptacles. Finally, there are numerous style changes to the Code to improve its readability.
Lt. General Ronald Bailey and Sgt. Major Mike Kufchak
The Veteran's Electrical Entry Program
Monday, Oct. 2, 11:30 am to 12:20 pm
Tradeshow education, Trade Show Floor, Booth 133
The takeaway from the session would be a firm and comprehensive understanding of how the Veterans Electrical Entry Program (VEEP) works regarding direct entry into local unions across the nation. During their VEEP pre-apprenticeship, veterans complete the entire first year inside wireman curriculum as developed by the Electrical Training Alliance to include tech math, which increases their mathematical skills regarding calculations and formulas for working within the electrical industry. Attendees will learn the purpose and elements of the program, how to participate and how pre-apprenticeship candidates participate. While in the military, veterans served their nation. As part of the IBEW/NECA team, they now serve their communities.

Azzara, Byler and Fierstein
Attendees will learn early warning signs of a problem project and techniques to overcome those challenges. We will cover important contract provisions and their applicability to common project scenarios. Attendees will also walk away with best practice tips for change order management and navigating supply chain challenges as well as various ways to provide notice of project impacts and delays to preserve claims and reserve rights.

Beavers
The technology of electrification continues to advance and change rapidly. The future requires us to be agile and opportunistic. Clients will look to us as subject matter experts and for solutions to our energy challenges. Technologies such as PoE and Fault Managed Power (FMP) will be part of sustainability strategies. PoE lighting and FMP, for example, being "connected" offer remote access, monitoring and support and data driven insights. The near future will see a new revenue model—power and lighting as a service.

Fine
[This session] offers the tools covered below, with reinforcements and additional skills during the afternoon session: Keep the Conversation Going (Saturday, Sept. 30 from 1:00–1:50, Show Floor, Booth 133):
Strike up conversations and keep them going
Make the most of meetings, conferences and networking opportunities
Cultivate connections in a virtual world
Master introductions and remember names
Come across as composed and self-assured when talking to people or entertaining clients at conventions, trade shows and other work-related functions
Develop rapport with stakeholders, customers and community members
Become an active listener
Exhibit positive body language
Overcome communication barriers
Handle awkward situations
Come up with topics to discuss
Avoid conversation "killers"
Prepare for successful conversation
Issue the invitation for referrals and future interaction
Exit conversations with grace
Feel more at ease at award receptions, banquets, receptions and networking events
Rose and Nott
That servant leadership is an effective way to lead an organization. Letting your teams know that you serve them, and not the other way around can turn a bad culture into a great culture in a very short time.
Young
Attendees will explore EV market drivers, multiple charging applications and electrification opportunities ranging in complexity, including microgrids, BESS and charge management. This session will also help attendees understand certifications, service agreements, considerations for grid-to-charger electrical distribution systems, power levels and more.
Who is your target audience?

Azzara, Byler and Fierstein
Our presentation is targeted to project managers and ownership and executives within a construction company responsible for managing and leading the project management teams.

Bailey and Kufchak
The target population would be all contractors at all levels of leadership to have a comprehensive knowledge of how this program works and the opportunities it presents to gain more work. This VEEP program has been widely publicized throughout the IBEW; the goal is to ensure that management is not only knowledgeable of the program but see the benefits.

Beavers
Traditional electrical contractors and low-voltage/systems integration contractors will benefit. Much like convergence of technologies and how voice, data and video converged to the "data network" and blurred the lines between the installers of these systems, power is now converging onto the data network, further blurring the lines of who does the work.
Earley
The primary audiences are electrical contractors and engineers, but anyone who uses the Code should benefit.

Fine
Leaders [who want to] enhance skills to cultivate connections with clients/customers and team members. Individual contributors benefit from these skills as they build networks and grow with the business.

Rose and Nott
Everyone. All attendees at all levels, no matter their title or role. The essence of servant leadership is actually very simple. Everyone is more important than you are.

Young
Electrical contractor leadership and decision-makers, teams focused on EV charging business development and growth at ECs, and contractors wanting to learn more about this megatrend that will transform their work.
About
The Author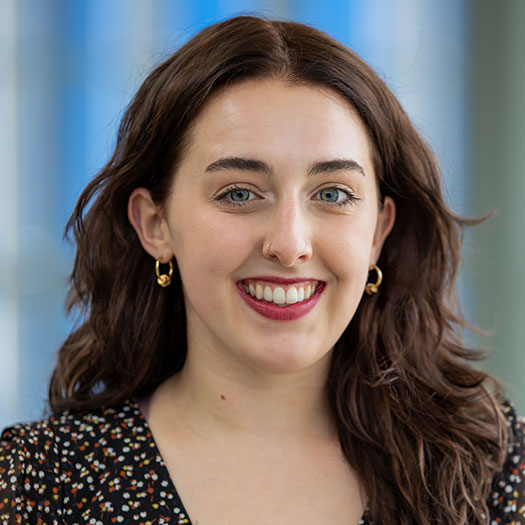 Caroline Coppersmith is an editorial assistant with ELECTRICAL CONTRACTOR magazine. Reach her at
[email protected]
.
Email:

[email protected]