A new data center in the foothills of the Superstition Mountains in Mesa, Ariz., will display cutting-edge features and provide IT services to existing customers. Comarch Inc.'s North American Data Center begins operation in mid-2022 and will serve as a source for IT solutions in the United States and beyond. The new facility is part of Comarch's strategy to expand its IT product business into the American market, and it will showcase what is possible for the data center of the future. It includes high-tech amenities, including security, indoor and architectural lighting, and power redundancy.
The $22 million project consists of a 32,000-square-foot construction on three acres at Ellsworth Road and Prairie Avenue. Construction began in June 2021.
General contractor The Weitz Co. led the project with architecture and planning from Gensler and electrical construction provided by Spectra Electrical Services Inc. (SES), Tempe, Ariz. The electrical contractor's role was to install underground conduit, interior raceway, overhead cable trays, security technology, UPS power distribution, and interior and exterior lighting.
SES excels at this kind of project. It is a full-service electrical contractor offering prime contracting abilities, design-build and engineering services as well as special systems such as low-voltage. When the company launched 20 years ago, it focused on electrical construction, maintenance and service for high-tech manufacturing plants across Arizona. The company continues to grow—in services offered, project types, served revenue, manpower and geography.
"Currently, we are licensed in, and perform work in the states of Arizona, California and Nevada, averaging 150 electricians and approximately $20 million to $25 million in annual revenue," said Blase Belobrajdic, business development manager for SES.
Geographically desirable
Arizona is a hub for high-tech facilities and data centers, in part because of its environmental conditions. The stable weather and environment provide assurance of reliable service. While Comarch is opening this first U.S.-based data center now, the global company launched its first facility in 1999. In North America, the company has provided IT services only from rented spaces in Chicago, Columbus, Ohio, Montreal and Toronto. When the Mesa site goes live, all those servers will operate out of the new location. In the meantime, Comarch has been opening offices and investing in international branches globally.
"That's our strategic approach," said Michal Gancarz, Comarch's business unit director for Phoenix.
In terms of revenue and internal growth, Comarch continues to expand yearly despite the impacts of the global pandemic and other challenges that similar enterprises have been facing. Recently, Comarch completed a training facility in Poland for MKS Cracovia Football Club, which is part of Comarch Capital Group. The company also operates data centers in other parts of Europe.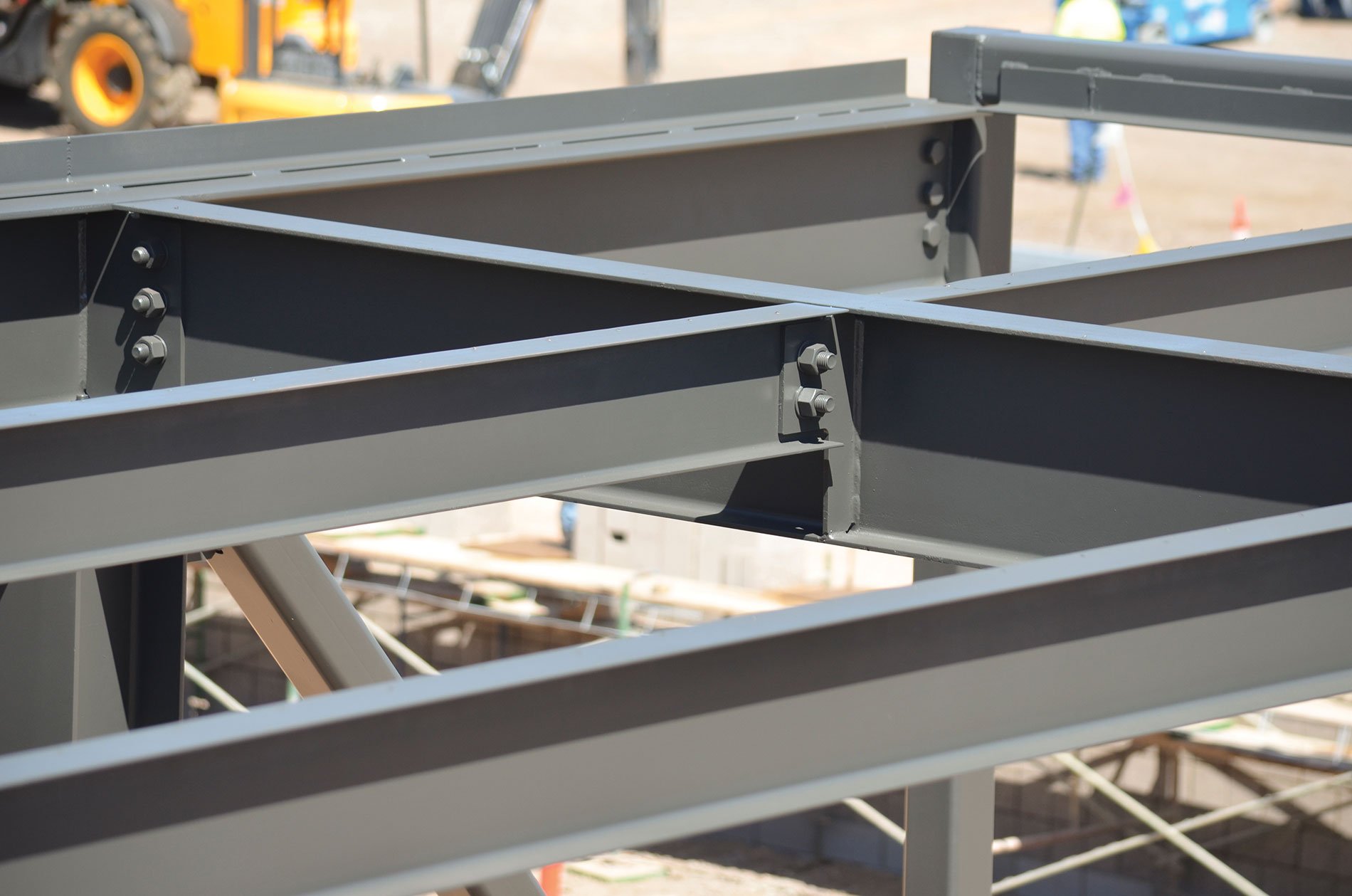 While the Mesa data center's footprint is small, it is designed with some special features to host infrastructure and applications, support and maintenance, as well as project delivery, business development, consulting services and delivery of mission-critical IT systems.
While traditional data centers are usually basic steel structures focused on function rather than aesthetic, the Comarch center serves as a flagship building with a public face. The facility is designed to be architecturally efficient and attractive, with a goal of being well-received in the region.
"We've set very high standards for this new data center," Gancarz said, which is fully owned and operated by Comarch. [It] "will provide vast flexibility in what we are able to offer and provide our clients."
The site will host Comarch's and third-party products, infrastructure as a service cloud platforms and solutions, loyalty marketing and niche third-party architectures, such as some IBM product lines.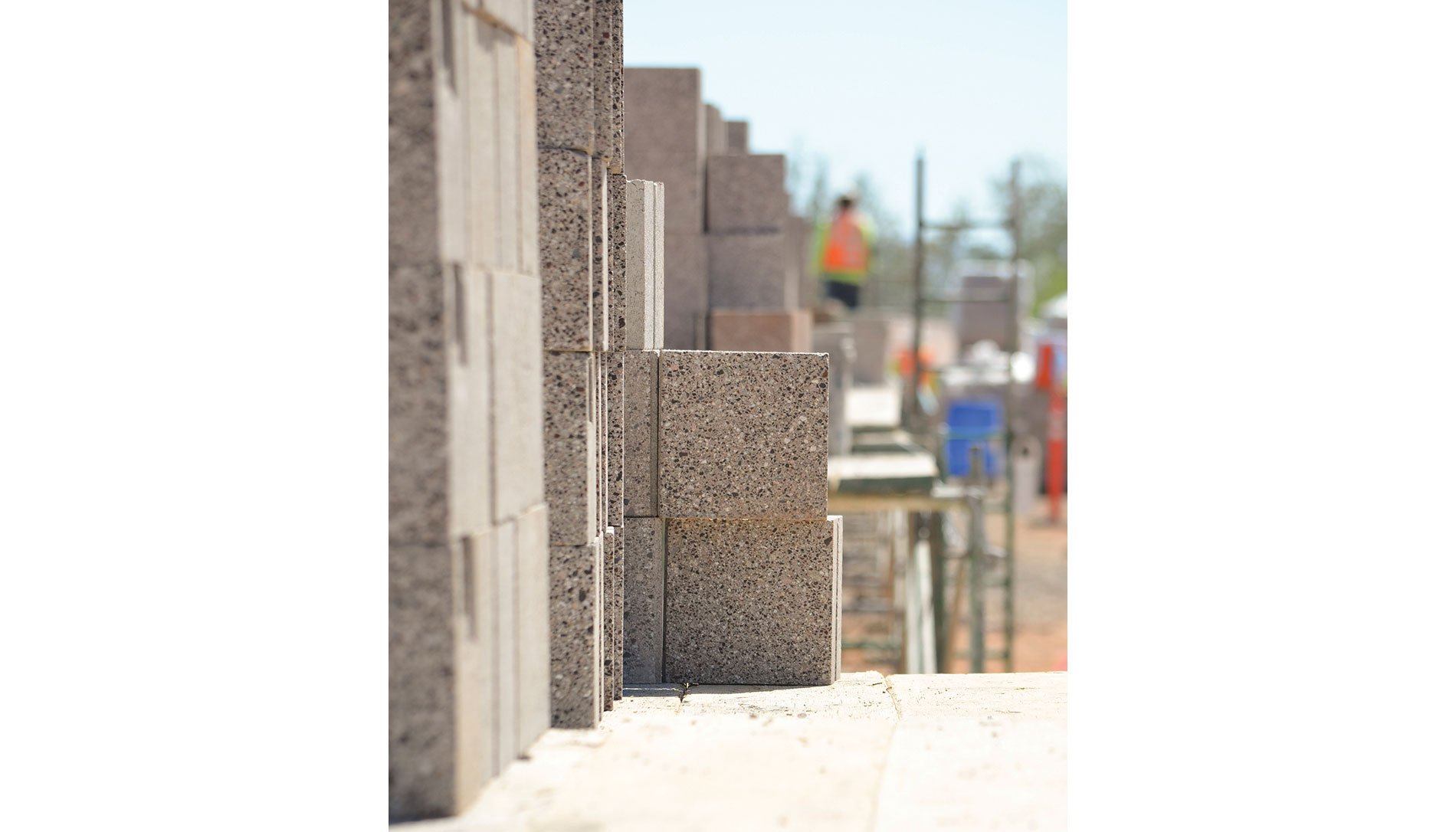 Designed for growth
Electrically, the facility is a Tier 3 Data Center (TIA-942 Rated-3/Uptime Institute Tier III) designed for growth. The site's hyperscale infrastructure is built for scalable cloud computing systems with servers connected to a network, along with the flexibility to increase server volume easily, according to future network and performance requirements.
"That means providing strong, scalable distributed infrastructure systems for big data and cloud-computing requirements now and in the future," said Andrew Klem, project executive at The Weitz Co.
"Hyperscale is crucial to constructing strong, scalable distributed infrastructure systems, which meet the big data and cloud-computing requirements of the modern enterprise," Klem said.
It includes the computing, storage and virtualization layers of IT infrastructure, in a single-solution architecture, that is more typically associated with large cloud computing and data center providers, he said.
Comarch approach
The approach for the Comarch data center was different than typical hyperscale projects, Klem said. For one thing, traditionally the cost ratio of hyperscale projects is centered around the data center itself first, and everything else is secondary. The Mesa site focuses on all the features, from standard data management to an appealing appearance.
"It's a data center as well as a showroom," he said, adding that this meant ensuring the construction crew had the skillset to meet those needs. "On top of the normal selection of data center trades, we've had to pay special attention to trades with exposed or finished products. ... We were setting expectations upfront to meet Comarch's high expectations."
One example is the custom lighting that serves employees, visitors and potential clients. It also provides controlled illumination that includes tour modes, while adjusting according to real-time needs, which ultimately maximizes efficiency.
Indoor and outdoor lighting as well as all power distribution was provided by SES, which prides itself on providing the kind of electrical services that support all aspects of the high-tech industry, Belobrajdic said.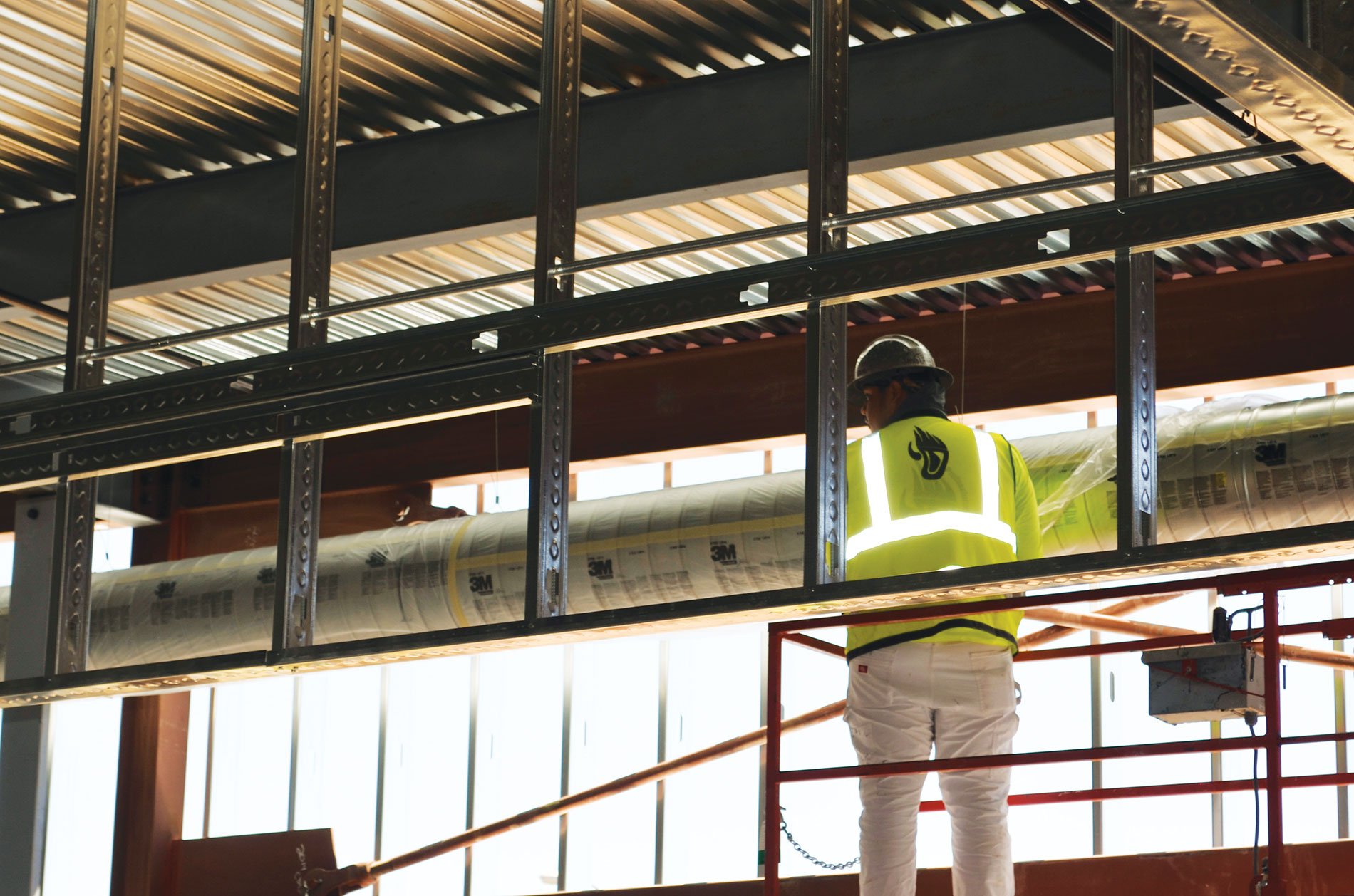 Throughout its two decades of operation, "Spectra has dedicated business units focused on the unique needs of mission-critical projects based in Arizona," he said.
Hurdles
Beyond electrical construction requirements, there were some challenges for Comarch's entire construction team, Klem said. While work launched just as the COVID-19 pandemic was winding down, the worldwide problems with the construction supply chain were just getting started.
"Like many general contractors, right now we are working through procurement challenges, where lead times are no longer expressed in weeks but months," Klem said. "Spectra's relationship with electrical suppliers, built on years of mutually beneficial business practices, helped to minimize delays as much as is possible."
Spectra focused first on communicating issues from the factory for electrical supplies, in real time. From there Comarch, Weitz and Gensler discussed the effects on those delays and the best path forward for the project.
"While no one likes hearing of supply-chain delays, it's about how you work through it that matters, and that is where this project truly shines," Klem said.
Altogether, SES will install about 40,000 feet of conduit, including underground, in this current phase of the construction project. Future buildout will increase the volume of cable as Comarch expands its operations.
The lighting package for the lobby area will be stunning once complete, the project team agrees. It includes architecturally unique pendant lighting features as well as the dimming and color controls that serve interior and outdoor architectural lighting, said Jon Imada, project manager at SES. The system leverages Flos architectural lighting and a multicolored DMX centrally controlled lighting system, with various scene controls depending on parameters.
SES also plans to install two 1-megawatt generators and backup power with the kind of robust, redundant power needed for such a data center. Data centers have complicated redundant power systems, complex network requirements, robust HVAC systems and advanced security, so contractors need to know what they're doing.
"All the systems are designed to work together and be reliable, allowing the data centers to remain powered, connected and fully operational," Belobrajdic said.
"It has a very complex power-distribution system with all of the redundancy necessary for mission-critical data services," Imada said.
Ultimately, the focus on timing—despite supply-chain disruptions—has been a point of excellence for the construction team.
"Speed to market is very important to data center clients," and the cost of delays or not being completed as scheduled are considerable, Klem said.
For Comarch, the center meets its requirement for architectural efficiency and attractive appearance.
"I take a lot of pride in the projects I'm a part of, and I'm excited to see the finished product and Comarch's dream come to reality," Klem said.
As an employer, Weitz is proud of the team internally and externally.
"They have overcome an untold amount adversity and challenges over the course of the project while still providing our customer with a high level of service second to none," Klem said.
Header image by The Weitz Co.