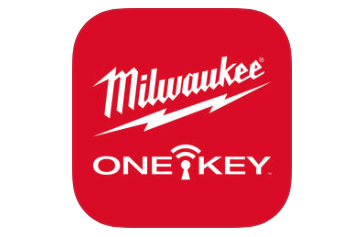 Milwaukee One-Key
There is a lot of talk about everything that mobile technology can help accomplish on the job site. In particular, it can be used to interact with, track and manage tools, and even more.
With One-Key, described by Milwaukee Tool as "the first digital platform for tools and equipment," all of these capabilities are available in one app that continues to develop and expand its offerings.
One-Key features include inventory management, where tools can be organized and cataloged within the app; tool control, including programming and customizing tool settings around the user's type of work; and tool tracking and reporting, which tracks tool location and usage and stores that data in the cloud. With One-Key, users can know all there is to know about their tools.
Milwaukee One-Key is a free app available for use on all current Android and iOS smartphones.