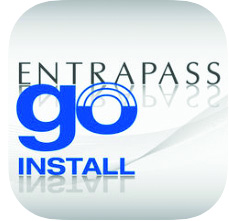 Kantech EntraPass Go Install
Kantech entrapass go install, a free mobile app from Tyco Security Products, is designed for door-control installers looking to streamline the installation process and pass cost savings onto customers.
Scanning a QR code will automatically install Kantech door controllers connected to EntraPass security software. Users can connect to EntraPass servers by selecting an existing server or adding one manually. Prepopulated fields for doors can be modified and labeled to the user's liking.
The app includes test activities that create commissioning reports once all tests are finished. The report can be saved with photos of the system.
Among other benefits, the app's main selling point is it prevents manual entry errors, which can lead to costly call-back visits.