In new construction, creating a smart building can be straightforward if planned correctly and collaboratively. But the path to make an older building smart isn't always straight. Electrical contractors can succeed by reading the space and strategizing how to best to apply an array of retrofit-friendly sensors, transmitters and receivers.
The use of smart technology may be more selective in an older building retrofit, according to Anil Ahuja, president of C.C. Johnson & Malhotra P.C. (CCJM)/CCJM Engineers Ltd., a multidisciplinary engineering firm headquartered in Baltimore.
"Maybe an owner simply wants to advance audiovisual capabilities and communication," he said. "Maybe it's lighting with control systems such as daylight harvesting. You take pieces of a smart architecture and apply it."
One motivator to applying smart technology to an existing building might be stricter energy codes or better benchmarking to push the energy efficiency of existing structures. Perhaps it's to attract tenants. Maybe both.
"A challenge to retrofitting older buildings is their existing systems and/or the organization of them that can expose structural or operational inefficiencies," Ahuja said. "Such deficits can get in the way of improving lighting, HVAC or other building features using smart technology. You can try to 'smart' the building or space, but the older boiler or chiller or old distribution system may not adapt well or perform well regardless of smart controls. Maybe you improve with smart technology but its incremental and not what you had hoped. Sometimes, addressing basic infrastructure concerns needs to be weighed if goals for smart building technology are to be met."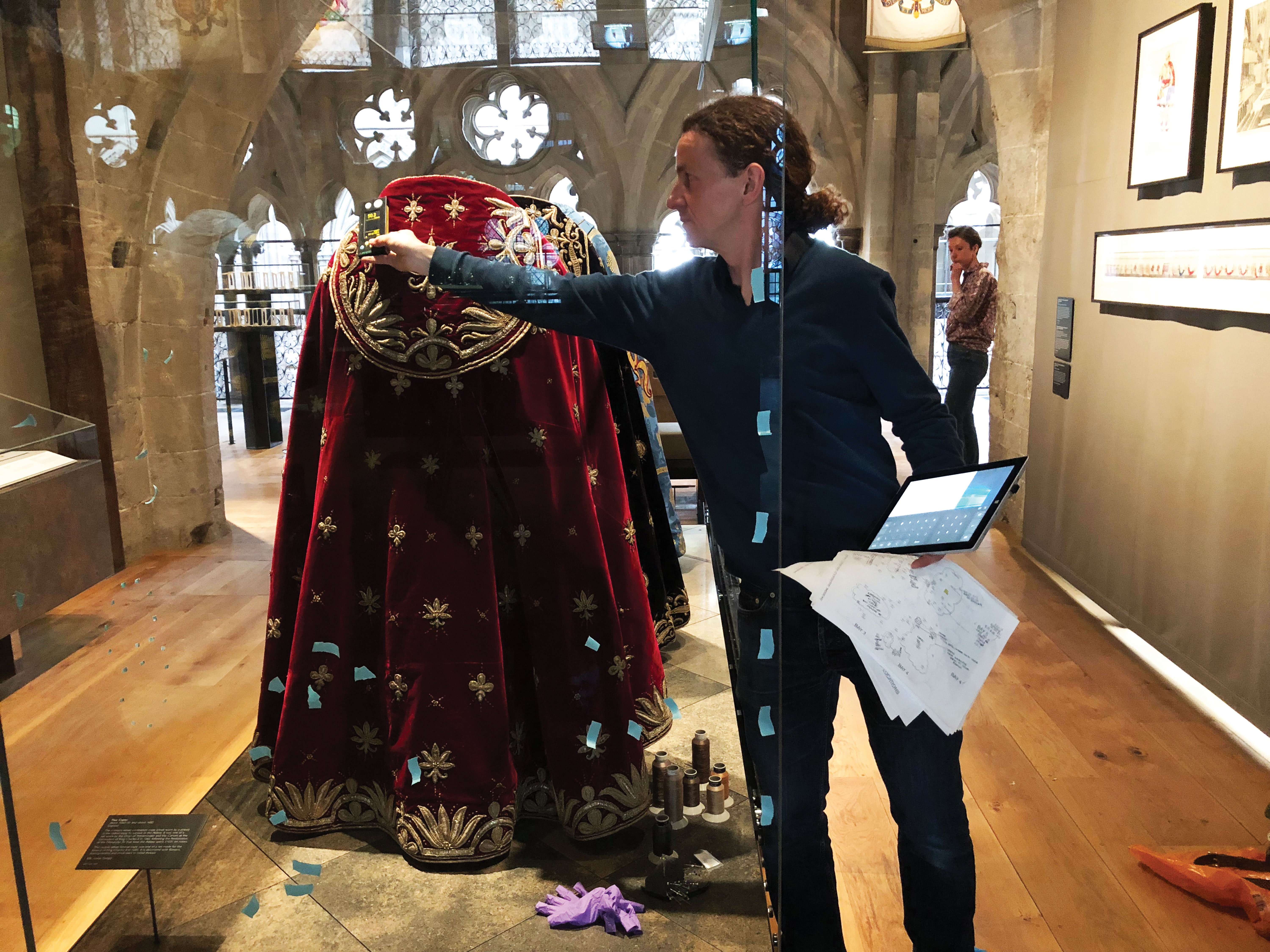 Peter Lena, Eastern area vice president of sales for Chicago-based architectural lighting company Focal Point, agreed introducing smart technology into an existing space can be challenging.
"It's largely a retrofit world today," he said. "So how can we improve a building or tenant space? That's what we have to ask ourselves. And it can get complicated. If you have a multifloor building with a law firm tenant that wants wireless controls, will that conflict with the building's management program? Do you need to rehab that management program so it can speak to a tenant's wireless program?"
Challenges aside, Lena said he sees an embrace of smart technology happening quickly.
"A smart building is much more appealing to customers," he said. "It can contribute to tenant retention, as companies know that spaces focused on user well-being improve productivity and employee retention. For architectural lighting manufacturers like ourselves, we need to constantly evolve in our designs and manufacturing. We need to be part of that building control world, a world of nodes and sensors and cutting-edge design.
"It's a question of how products integrate into a solution sought by the owner, electrical engineer, lighting designer and others," he said. "What are they trying to accomplish? It might involve conventional wiring, power over ethernet (PoE) or wireless controls."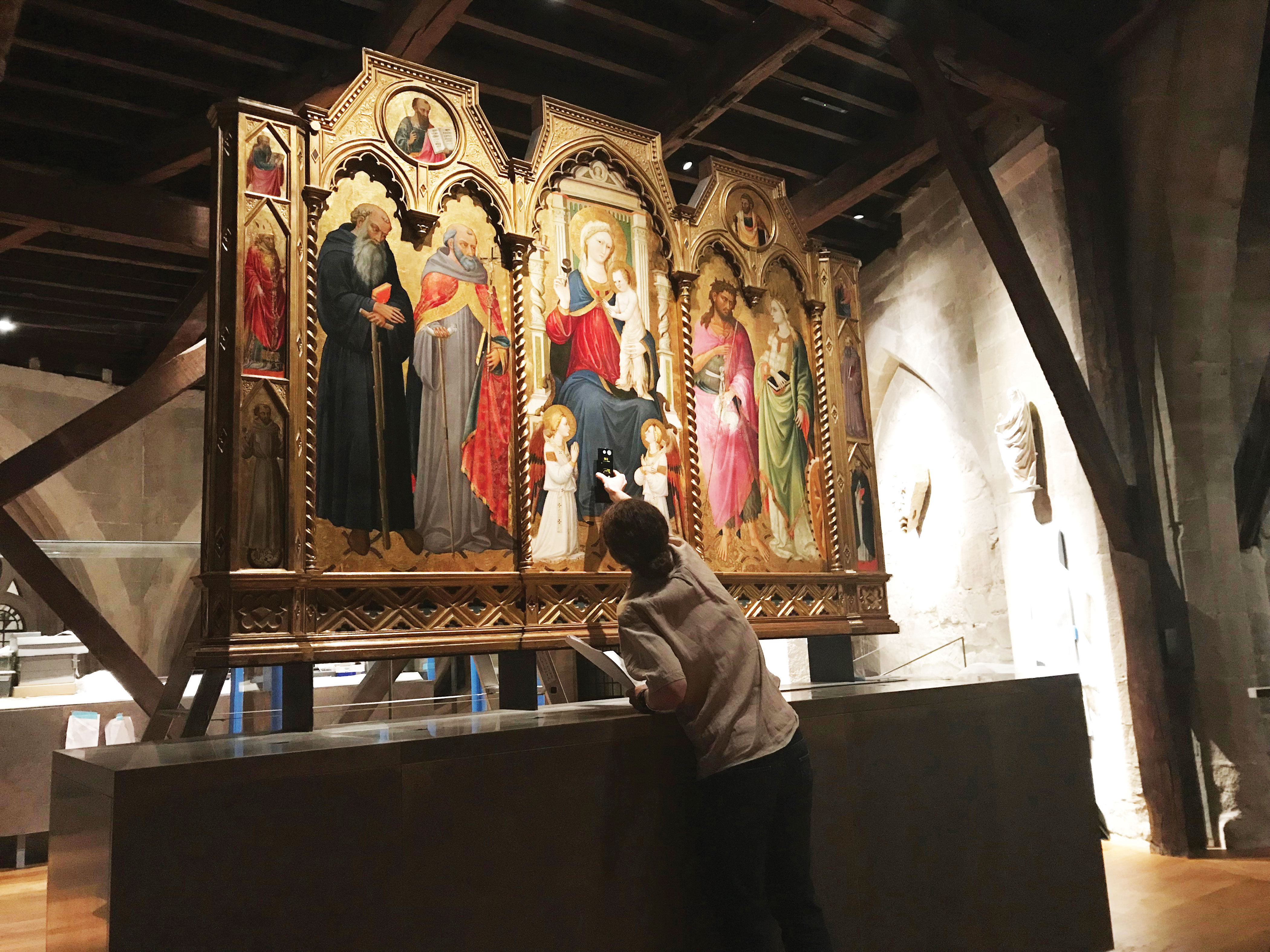 When wireless smartens up an older space
"Though traditionally wired systems are faster, and quicker, they are not necessarily installation-friendly in an older building," Ahuja said. "That's why smart technology is often a wireless architecture with a wired controller. Wireless technology has also triggered smart infrastructure strategies. The rise in the internet of things [IoT] is one manifestation. Having systems that can gather data and monitor everything from plug load to light is finding its way into office spaces, though today I see it more often in data centers. Data allows owners to study building performance and take according actions. Networking, communication and energy-use all connect with smart technology."
Historic restorations are perhaps the most vivid example of trying to teach an older building new tricks with smart technology. Xicato Inc., a lighting and controls manufacturer based in San Jose, Calif., has taken on several projects where smart technology is applied to older structures. London's Westminster Abbey has been a showcase project.
"Heritage rehabs can be particularly challenging," said Jay Shuler, director of product marketing for Xicato. "Does the space allow you to drill into it to install conduit? You may have beautiful stone facades you don't want to or can't damage with holes or visible wiring. That's why wireless has become very popular. Existing walls, however, can create barriers to the signals. So, you have to be clever where you put your devices."
With lighting using wireless signals, placement is important. There may be great distances between fixtures and relays.
"So, you need strong signals between nodes," Shuler said. "Signal boosters may be needed so the signal can effectively reach one fixture to the next. Where do I need to install gateways? You also have to ask what wireless protocol will work best. The IT backbone becomes essential to success."
In the Westminster Abbey project, Xicato used a Bluetooth relay, helping communication between the network and nodes.
"This helped strengthen the signal for sensors without producing too strong a signal that would quickly drain sensor batteries," he said. "The maintenance of replacing such batteries needs to be considered. So, you may need a relay node as you dial the signal down. Westminster has a number of little cells. We had test equipment to measure signals and figure out how many relays to get from point A to B and set signal strengths to optimize the gateway. Installing smart technology is a process of trial and error."
Shuler said he believes it's important to know wireless protocols; a trend in transition has led his firm to Bluetooth.
"ZigBee, Z-Wave and others were developed at a time when there wasn't as much congestion in the Wi-Fi signal space as there is today," he said. "Bluetooth has given us four to eight times more bandwidth. We like it as a low-power protocol for indoor environments. It's more common, accessible to everyone on computers and mobile phones. It also has an architecture enabling a peer-to-peer network. This allows you to create networks without a centralized controller, though you can apply it as a mix of architectures with a controller, as we did at Westminster."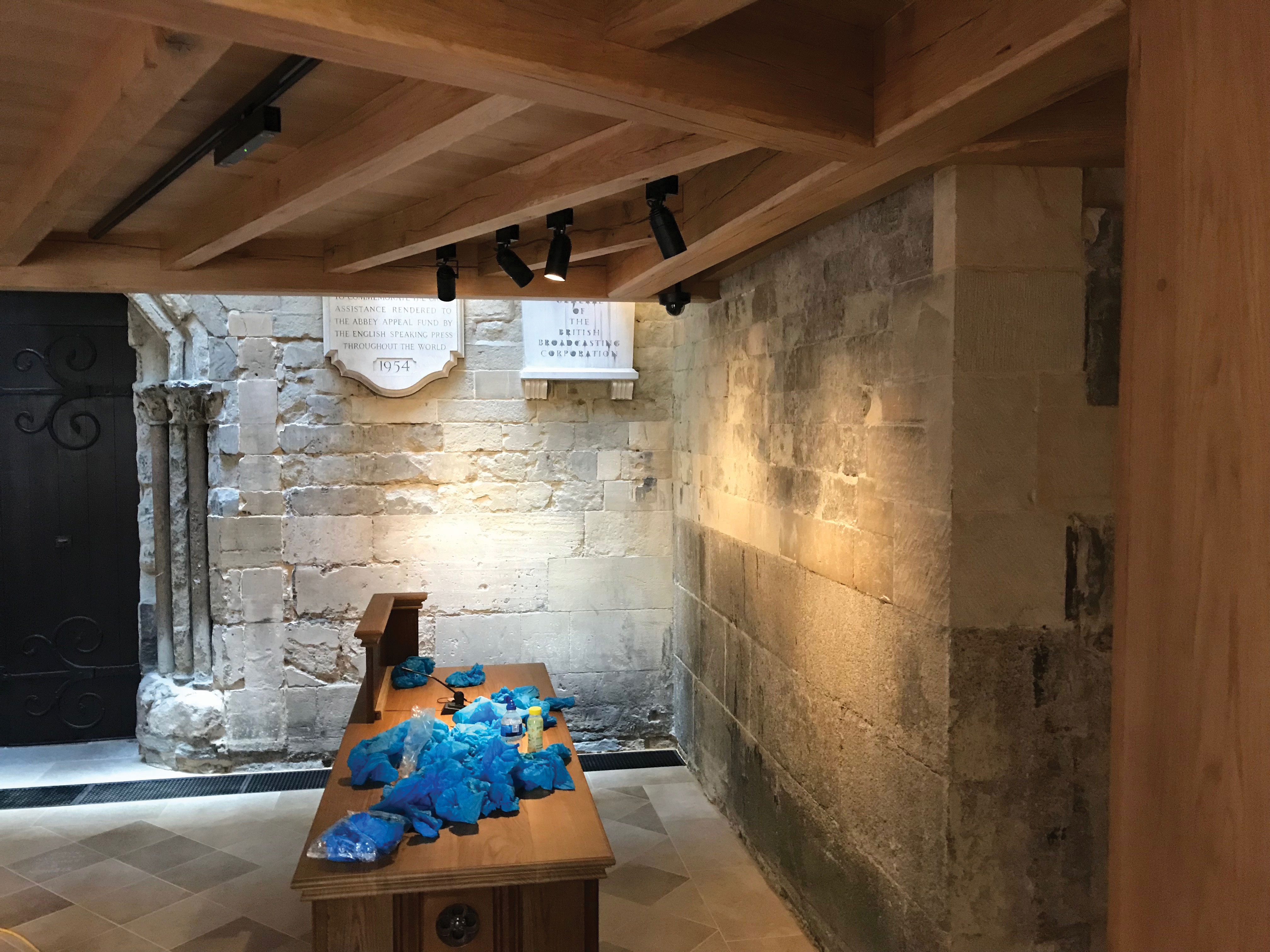 The LED advantage
"LED lights give you a power location to put an intelligent node for multiple purposes," Shuler said. "For instance, it can be used as a relay to other nodes. In addition, sensors attached to LED fixtures 'see' the entire space, giving them an ideal location for radio nodes to receive and send signals. They can help create an infrastructure for wireless IoT. So, in an existing space, you can install a lower power system to relay signal for a shade control switch, thermostat control, door locks or a gateway to a building management system."
LED lighting has given Focal Point a tremendous amount of latitude to offer solutions at the end-user level, too, with the help of control technology.
"There are different levels of user control interface depending on the wireless protocol," Lena said. "Maybe it's zone control, control at the individual fixture level, control through an app or Cisco-based. Strategies in designing the space will be influenced by not just the designer but factors such as user needs and maybe costs. How the space is being used is also an important factor."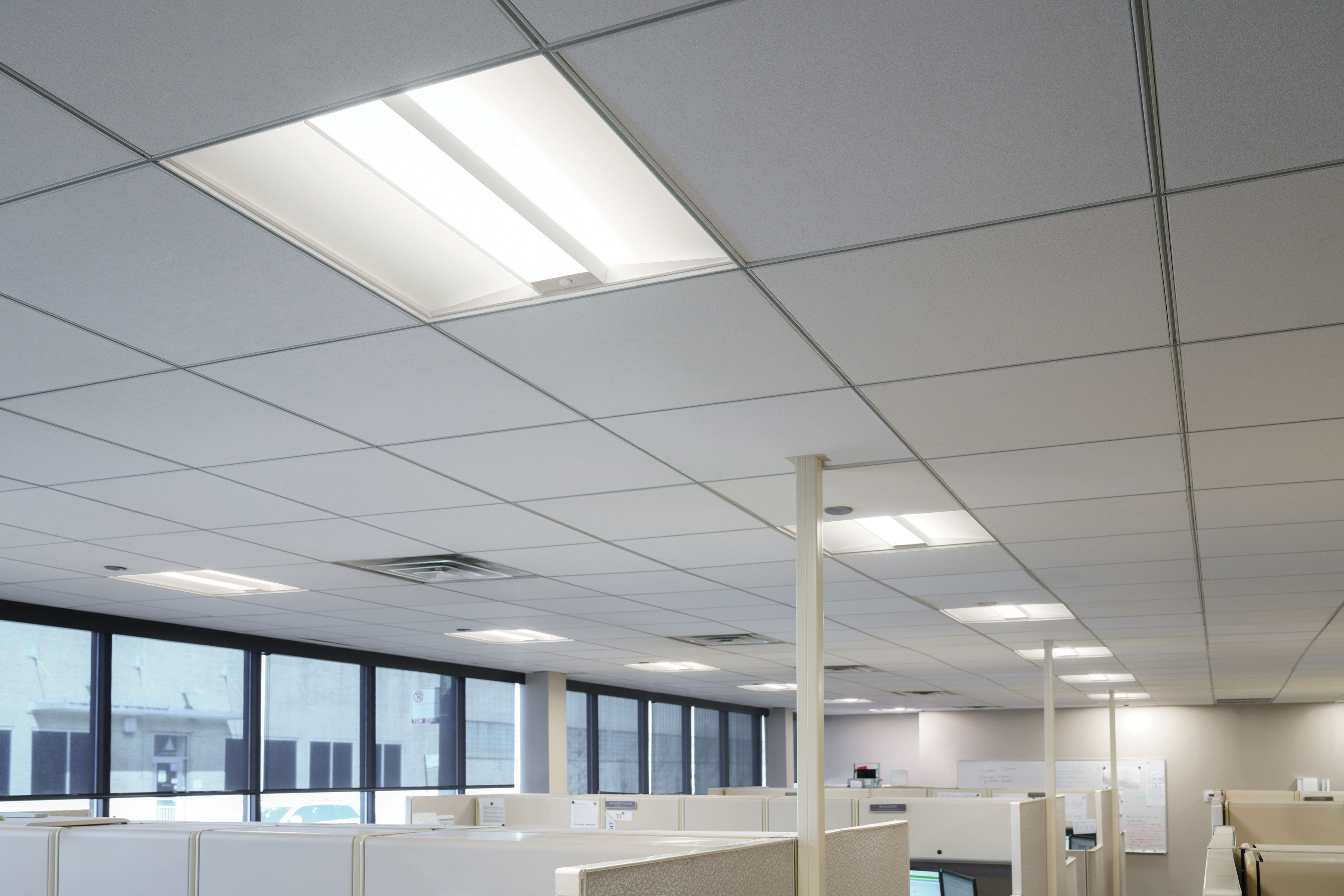 Smart but well considered
Though smart systems have gotten easier to install, they still are complex systems that can be a challenge in older buildings.
"You have to think many things through," Shuler said. "Older spaces are rarely cookie-cutter, but we think wireless can be an answer. Think of the wireless signal as super flexible wires. You may have to figure out how to get a signal around a corner. As an electrical contractor, the more wireless projects under your belt, the more you have to draw on to find solutions based on previous installations."
Lena also addressed other factors to consider.
"There are security concerns, especially if you are in a financial space," he said. "PoE might offer a solution. Hospitals can be a big challenge, as well, when adding smart wireless technology. Within the bandwidth, you can't afford interference based on the many needs in the hospital from fire and security to communication and patient care."
In this case, the right wireless protocols may need to be considered.
Shuler feels ECs are well-positioned to offer added value in making older spaces smart, such as provisioning smart systems and their components.
"You are seeing electricians who install wireless also do the provisioning including the network, node ID and assigning those numbers and names," he said. "These systems may not be 'no brainers' but have gotten simpler. ECs who are only somewhat computer savvy can still set the whole wireless system up. Maybe you are setting lighting behavior as defined by light groups, or creating lighting scenes, setting maintenance schedules. It all begins with a conversation with the customer. One advantage in an existing space, such as a school, is that the lighting design in one classroom can then be easily replicated or repeated in the next, saving time and money."
Lena finds ECs also play a key role in renovations.
"They are becoming increasingly aware of the need to have a visibility in controls technology, including wired and wireless systems, and PoE, which is increasing in popularity. So, we are seeing the larger, high-voltage electrical contractors adopting low-voltage expertise as it's increasingly being called upon for building infrastructure."
It can be great making something old new again. When it comes to making an old building smart, understand the objective opens a world of choices. Considered planning is needed for the desired results.
About
The Author
GAVIN, Gavo Communications, is a LEED Green Associate providing marketing services for the energy, construction and urban planning industries. He can be reached at [email protected].
Email:

[email protected]