Some things prove to be an undeniable match over time. For incoming National Electrical Contractors Association President David Long, it's his distinct penchant for leadership.
A veteran of the electrical construction industry, Long said he realized about 10 years ago that, one day, he wanted to take the reins at NECA, the voice of the $130 billion electrical construction industry that brings power, light and communication technology to buildings and communities across the United States. He knew he had the right skill set and believed his forward-looking vision would benefit the trade association.
"This moment represents a technological revolution like we've never seen before," said Long, who began his three-year term as president on Jan. 1, succeeding David A. Hardt. "Our industry is essential for the success of the country."
Long's experience, spanning more than four decades, will inform his decisions in many ways.
"It is critical we understand where we want to go as an industry," he said. Moving forward, he added, the association needs to be three things: sustainable, viable and imaginable. In his mind, success can mean finding more ways to recruit and retain contractors and providing them with the educational opportunities they need to stay on the cutting edge.
A knack for leadership
Long rose through the ranks early, starting out as a construction wireman in the mid-1970s. After graduating from the Jacksonville JATC in 1981, he became a journeyman wireman, which led to foreman and supervisory positions. In 1991, he transitioned into management and methodically moved up at Jacksonville, Fla.-based Miller Electric Co. before being named president there in 2012.
Founded in 1928, Miller Electric is a privately held firm with branch offices throughout the country and projects in more than 20 states. It focuses on industrial, healthcare, critical facilities and telecommunications, as well as providing construction and maintenance services. CEO Henry Brown said Long was instrumental in pushing the company into new geographic markets and expanding its reach into new service lines.
"David has been a valuable member of our team for his entire career," Brown said. "From his time on a service truck to serving as one of our senior executives, David has always risen to the top. He has always been on the forefront of leading our growth and an example for emerging leaders to follow."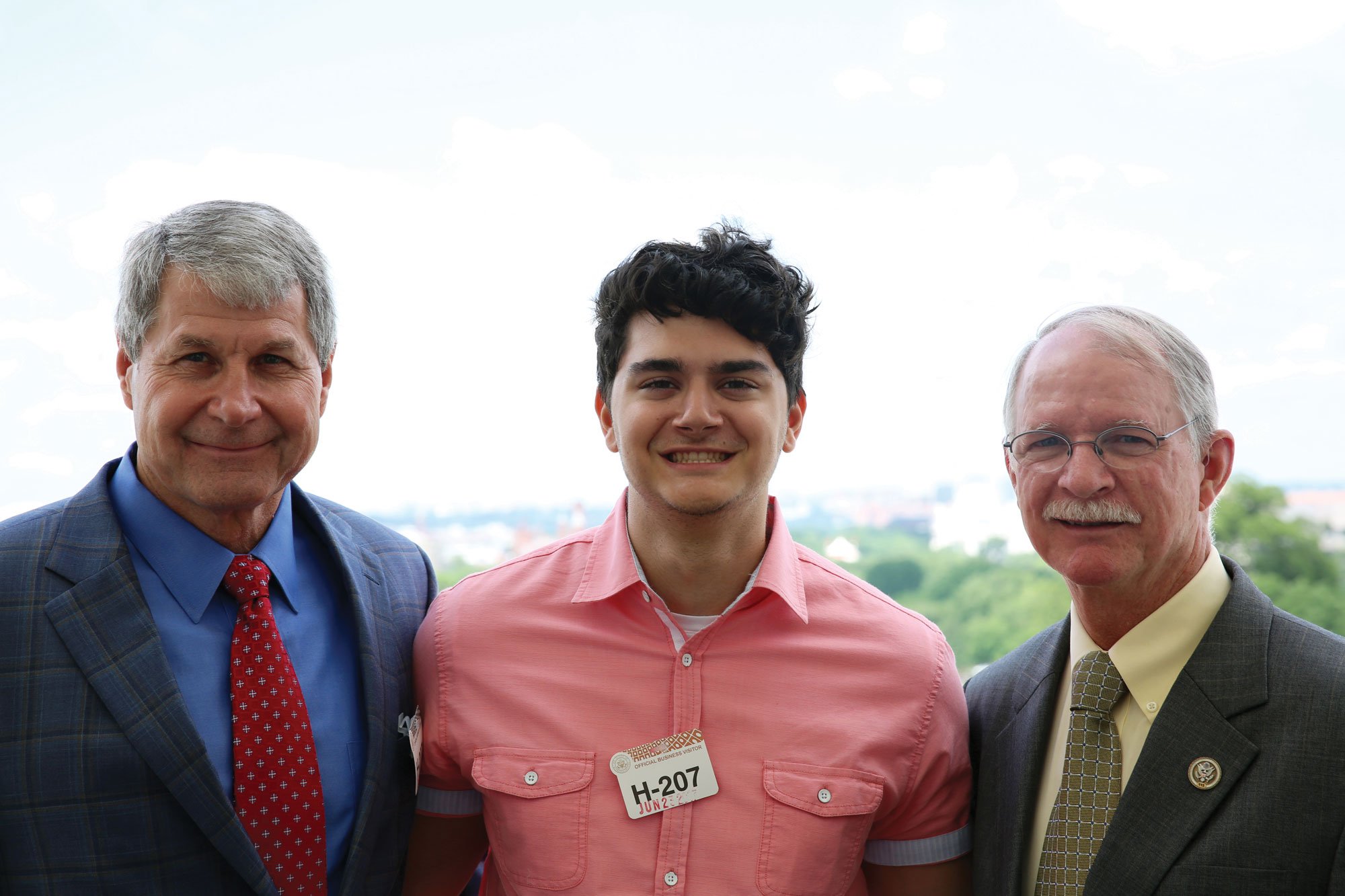 Two leaders that Long looked to were H.E. "Buck" Autrey, a former NECA president (1980–85), and Ed Witt, Sr., both longtime Miller Electric executives. Long also credits his parents with instilling in him the importance of hard work and dedication and the value of completing a task.
That tenacity propelled him toward the top at NECA. Long served as governor of NECA's North Florida Chapter and District 3 vice president and chaired the Workforce Development and Compensation committees. He co-chaired several partner organizations, such as the Electrical Training ALLIANCE, Council on Industrial Relations, National Labor Task Force and National LMCC Committee. In 2012, he was awarded the Coggeshall Award for an outstanding contribution in technical or training activities and was installed into the Academy of Electrical Contracting one year later.
He has a wife of 31 years, Jody, and one son.
"I have been so blessed," Long said.
Working with, and for, others
While electrical construction is one of Long's passions, he also makes time for community service. He is a major presence in the Jacksonville area, including roles with the local chamber of commerce and sports council and his church. He has been president of Jacksonville's leukemia society and serves as president and executive board member of Dreams Come True, a wish-granting organization for children with life-threatening illnesses.
"When David gets involved in an organization, he reaches for leadership opportunities," Brown said. "He always makes a significant impact."
Long said those meaningful experiences taught him nothing is larger than life itself.
"Being involved in the community has been the capstone of my career," he said. "It brings balance. There would be a void without it."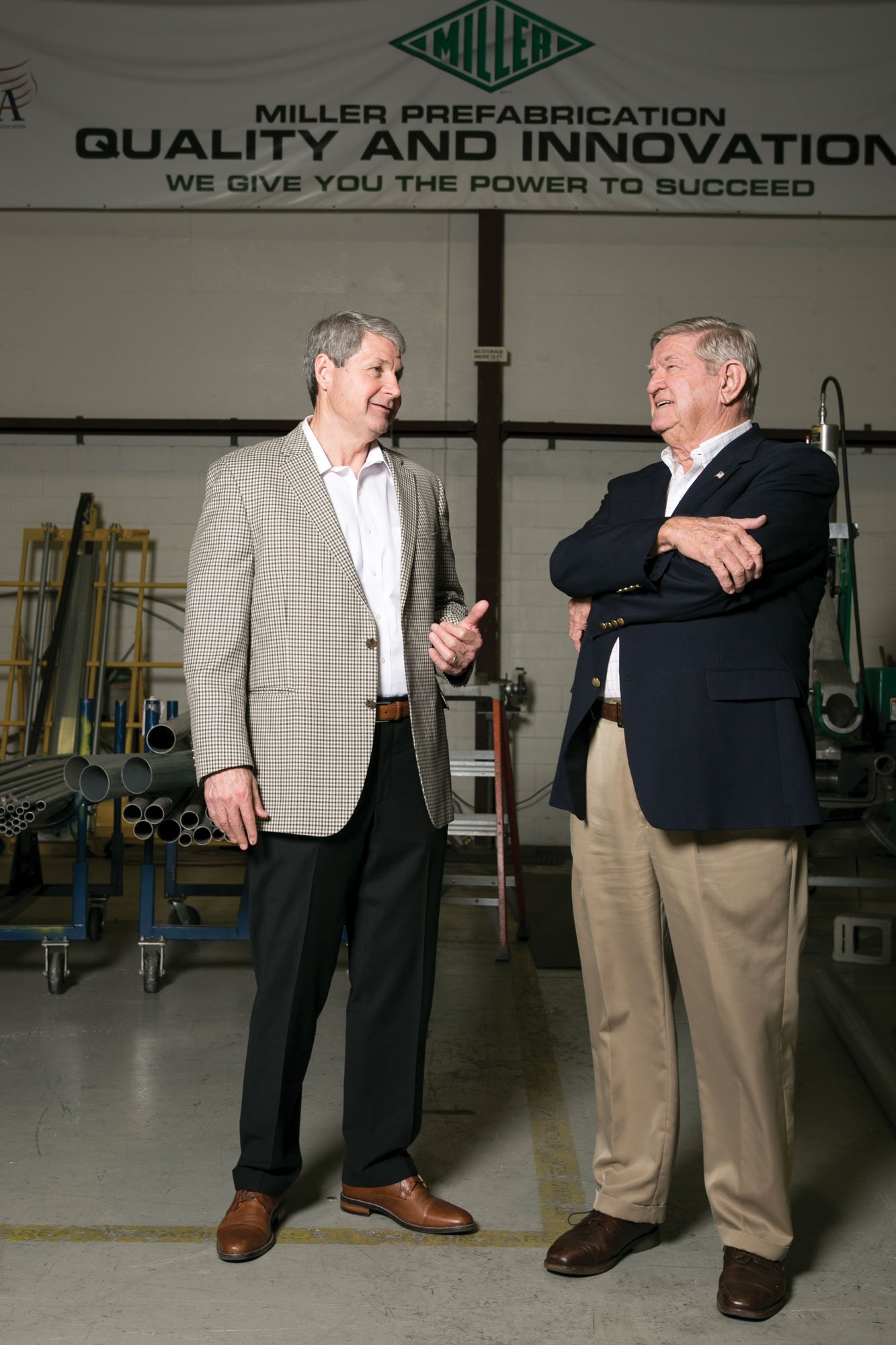 One well-known phrase has stayed with Long over the years: "To whom much is given, much is required." It is a reminder of the responsibility he now holds. Making things better for other people is what drives him, and finding success for NECA members—reliable employment, quality healthcare, a secure retirement, or something else on the horizon—is his mission.
He said it is important that first-year apprentices make progress so that they can avoid the same concerns five years down the road. He wants to see new companies demonstrate the ability to go after their dreams while existing companies make a difference in their communities.
"If I get to know you, I can understand how to get you to be successful," he said. "If you get to know me, you'll understand my passion for the job."
Those around him have noticed all along. Brown described Long's work ethic as "tireless" and said one of his top strengths is his persistence.
"Coupling his relentless focus and his uncanny ability to connect with almost anyone has been the key to his success," he said.
Kevin Tighe, who met Long at NECA's North Florida Chapter and is NECA's executive director of labor relations and workforce development, calls Long a visionary.
"His ability to bring disparate groups together, pulling toward the same goal, has been shown time and again," he said.
Long promised that ECs and NECA staff can count on him to bring the same kind of industrious mentality he had at Miller Electric to NECA and the electrical construction landscape.
"When you turn your lamp out, mine will still be on," Long said.
About
The Author
Jason Langbehn is a writer based in Washington, D.C.