Remember when the basic portable personal light for trade workers was a flashlight 8–12 inches long with a small incandescent bulb powered by two D batteries? More powerful models required three D batteries.
The flashlight was held in one hand or propped in a position to light the work area so both hands could be free. Small flashlights were often held in the teeth to free both hands, too.
Larger work lights with a single 60W or 100W bulb with a surrounding metal housing reflecting light forward required a wall plug or extension cord and heated up during use.
Today, there is a wide selection of portable work lights, generally powered by a lithium-ion battery that is often the light's base. Bright LEDs provide effective, cordless lighting, produce little heat and are much more durable than conventional lamps.
LED flashlights are widely available. Small models are easily carried in a pocket, and the beam on some can be changed from spotlights to floodlights to cover a wider area simply by sliding or turning the control on the barrel forward or backward.
LED headlamps that fit around the head in a comfortable harness have become very popular. Headlamps designed to fit on hard hats are also available. A headlamp's primary benefit is freeing both hands.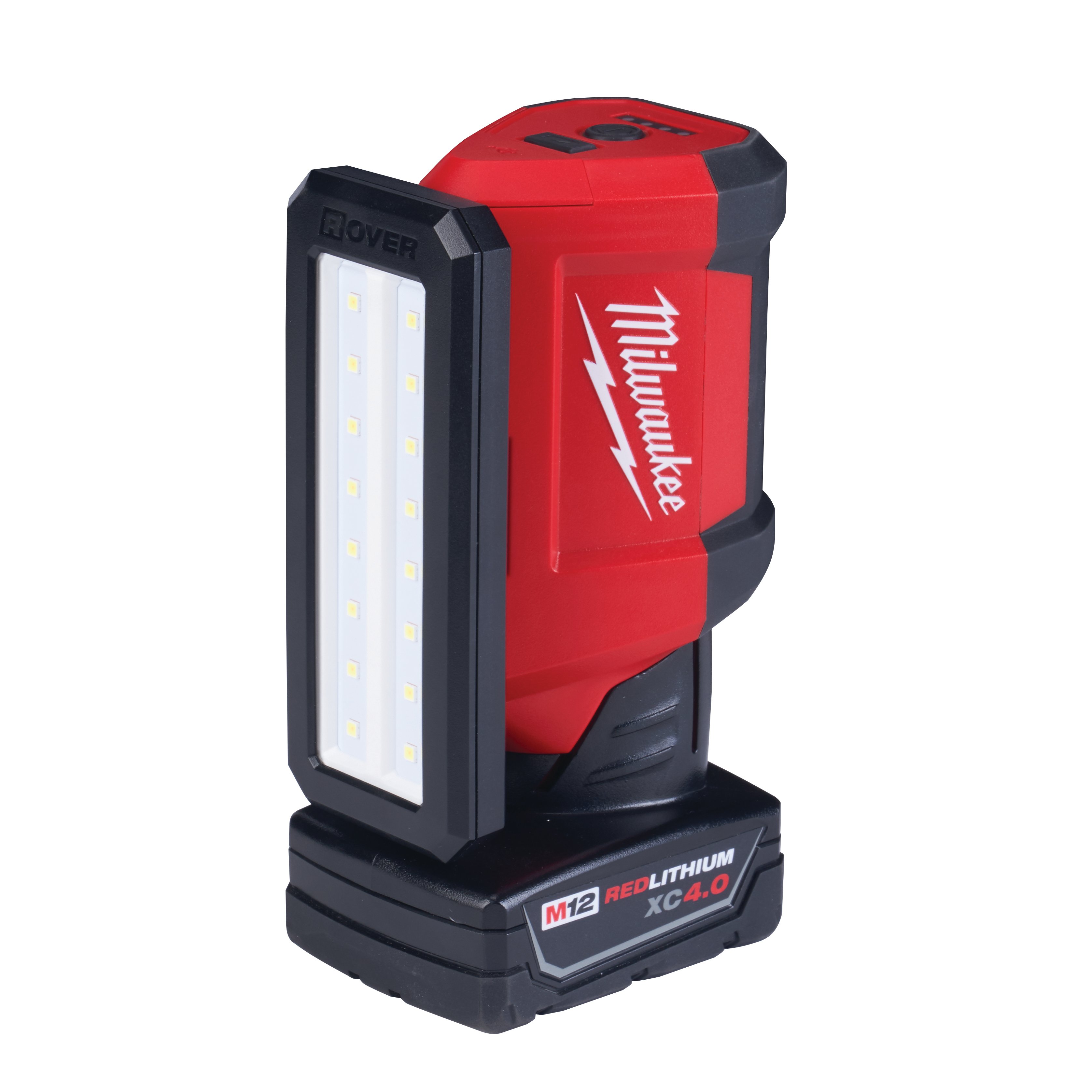 Jason Isaacs, group product manager at Milwaukee Tool, Brookfield, Wis., said because of their general scope of work today, electricians use an incredibly wide range of lighting products.
"It is common for most electricians to use headlamps, flashlights and cordless task lights," he said. "We continue to drive advancements in battery technology and implement the most efficient LEDs on the market to expand the capabilities of cordless lighting."
Isaacs said there has been a significant shift over the past few years to LED lighting.
"As advancements in LED technology continue, the capabilities of job-site lighting continue to expand. Currently, there is an expansive offering of LEDs in the market that range from low-cost to premium products that come with upfront cost advantages with long-term durability," he said.
LED illumination has multiple benefits.
"LED technology is more durable and demands less power than older lighting," Isaacs said.
From a technology standpoint, there really isn't a disadvantage of making the jump to LED over halogen, incandescent or metal halide. In several lighting categories, there is an upfront price premium with LED that is offset by long-term durability versus older technologies.
"LEDs allow increased operating times for battery-powered LED products, along with exponential durability advantages, especially in harsh job-site environments. Milwaukee Tool has been committed to using highly efficient and durable LEDs since 2007. This has allowed us to provide a limited lifetime warranty on all Milwaukee lighting products," he said.
Isaacs said all Milwaukee's battery light systems run on the company's Redlithium technology, providing increased run times and longer battery life. An example is the compact M12 Rover service and repair flood light with USB. It delivers 700 lumens and can run up to 24 hours on one battery pack.
Laura A. Ranieri, senior product manager for illumination at Lincolnshire, Ill.-based Klein Tools said personal lighting has been essential to electricians, with many types now available.
"It is critical to electricians' daily efficiency to have a go-to personal light to carry with them to quickly place a beam of light exactly where light is needed," she said. "Multi-mounting features for lights that include magnets, carabiners, nail hooks, etc., provide the most versatility and continue to trend up. They help electricians get lights positioned in front of them and to brightly illuminate the task at hand.
"LEDs are preferred because of their durability, reduced heat generation, exceptional color range index—which is critical to accurately identify wire color—and their instant light output upon powering up. Also, LEDs are smaller, which allows the personal light to be very compact and portable."
Most work lights today are powered by lithium-ion batteries.
"Over the past few years, lithium-ion batteries have become preferred over alkaline," Ranieri said. "The cost-savings and the convenience of overnight charging for the next workday have made lithium-ion batteries the preferred power source."
The combination of LEDs and lithium- ion batteries has affected compact work light design.
"Because the LEDs and lithium-ion batteries are smaller in size than incandescent bulbs and alkaline batteries, respectively, the product design can be more compact, allowing the developers to create products designed around the user's needs rather than the product's components," she said.
LEDs have a boost mode to increase intensity, spotlight and floodlight settings.
Klein Tools recently introduced a line of rechargeable LED headlamps with all-day battery life. They can be worn with a silicon head strap or attached directly to hard hats with bracket systems.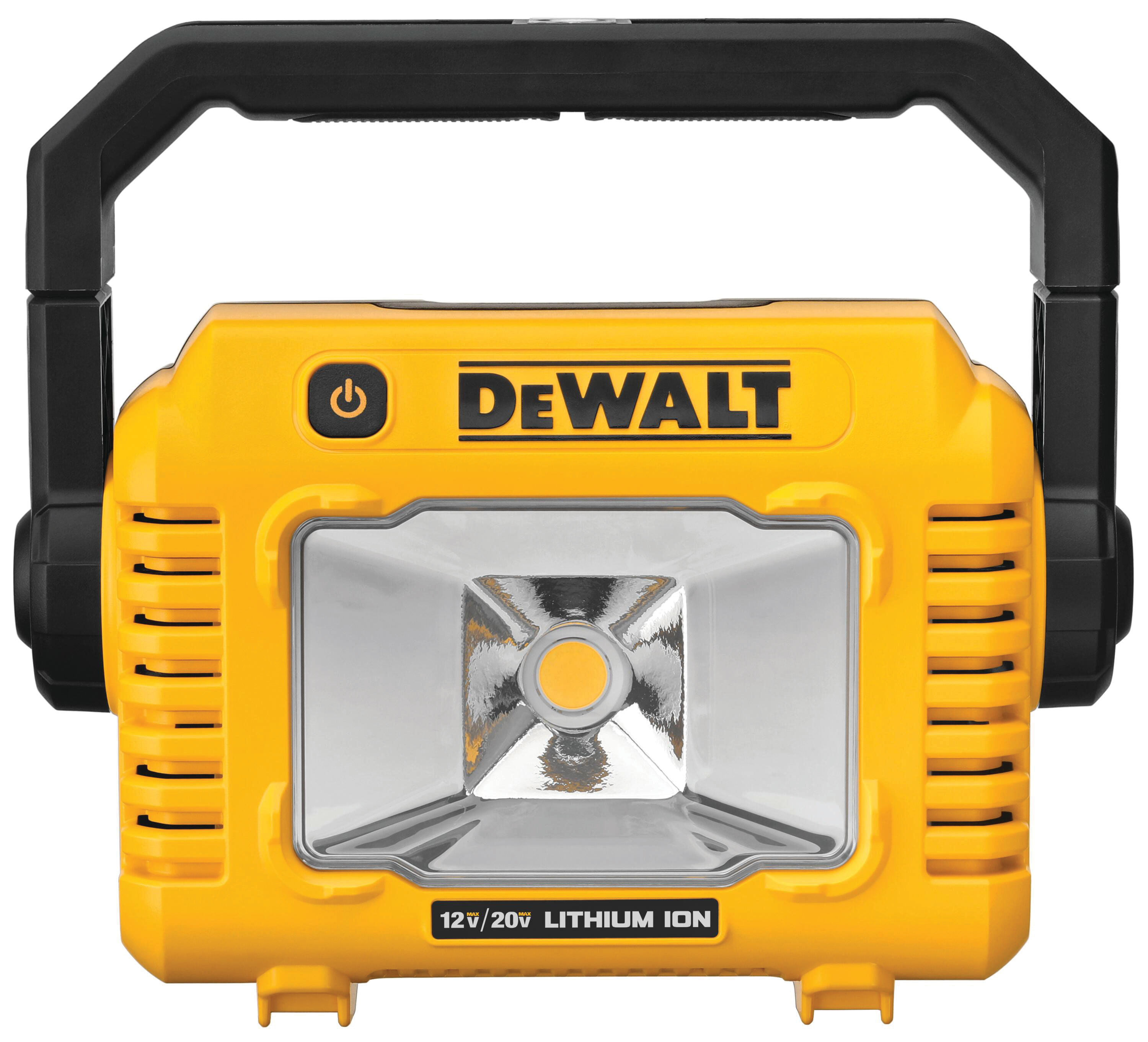 Emily Noto, senior public relations manager at DeWalt, Towson, Md., said most compact work lights today use LEDs. Task lights have multiple brightness settings, and available LED products can produce up to 2,000 lumens of natural, white light. The benefits of LEDs are long life, energy efficiency, high brightness and intensity levels and low heat radiation.
"As an example of product flexibility, our compact task lights are compatible with all DeWalt 12V, 20V and Flexvolt batteries and have a variety of convenience and productivity features that include a 360-degree rotation handle that allows light to be directed at multiple angles," Noto said. "Lights can be handheld, self-standing, wire-hung from an integrated hook or even mounted on a tripod (sold separately). Lights can be controlled remotely with the free Tool Connect app."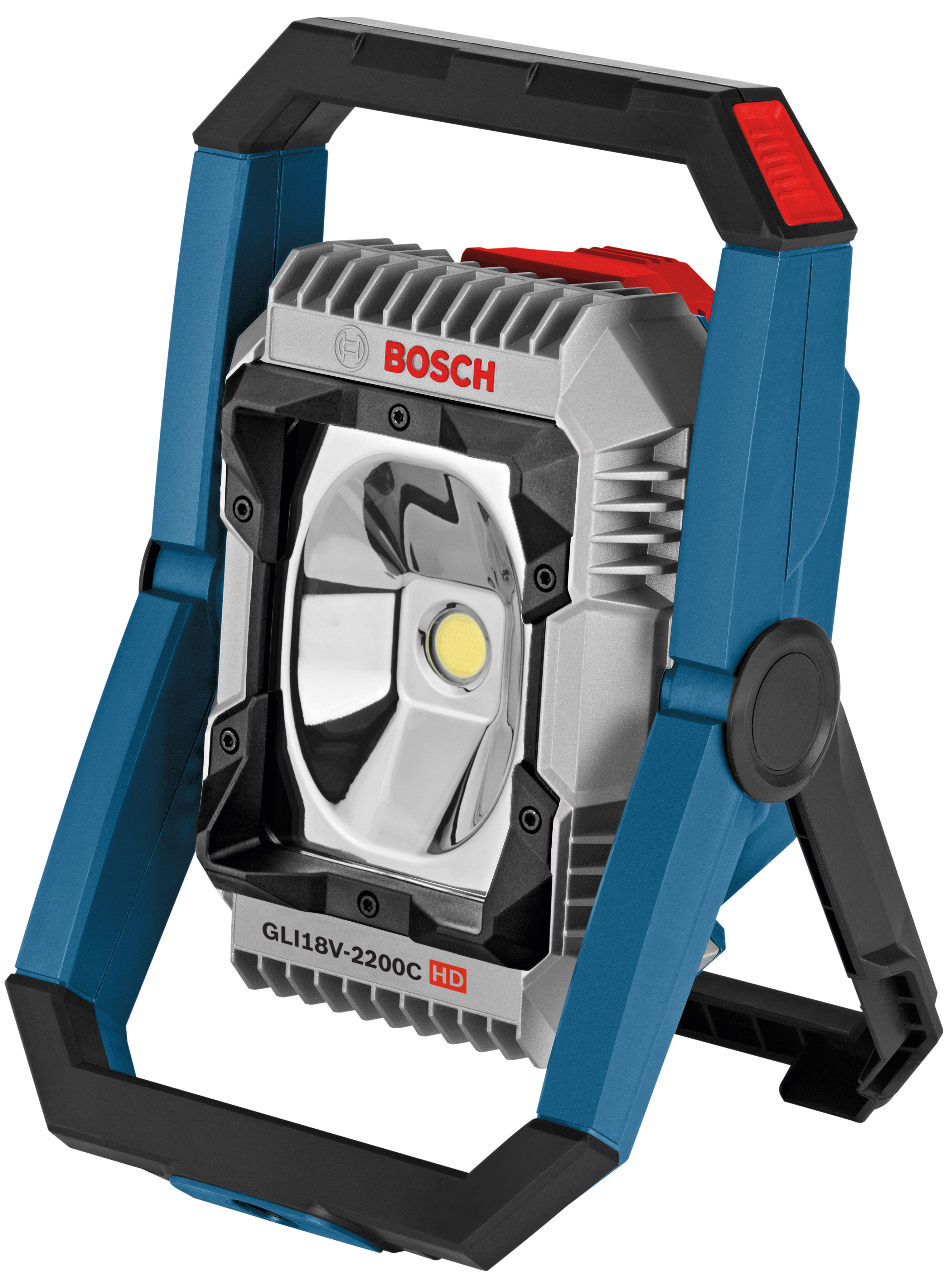 Christopher Gregory, product marketing manager and trade expert at Farmington Hills, Mich.-based Bosch Power Tools said cordless lights and other power tools are growing more popular and are increasingly preferred.
"The downside of any cordless tool is runtime of the battery. LEDs allow maximum brightness and energy-efficiency," Gregory said. "Additionally, LED lights are made of materials less susceptible to breakage, providing longer life and operating at cooler temperatures, which make them safer to handle. And the mobility of a cordless light is a key benefit.
"The combination of efficient LED lighting with our Core 18V battery technology provides users with the runtime they need to get a day's work done," Gregory said.
"Lithium-ion battery technology with LEDs' compact size, high efficiency, low heat and brightness and intensity made possible the development of lighter and more powerful lights. In addition, this combination enables designers to explore different configurations to ensure easy and flexible placement for ease of use and thorough lighting of critical work areas, regardless of the application."
Bosch offers multiple models powered by 18V batteries that range from 300-lumen spotlights or personal lights that are perfect for working in tight areas, such as a breaker panel, to 10,000-lumen area lights providing maximum brightness and light coverage needed for larger areas.
---