"The market for smart home systems has exploded in recent years with smart TVs, smart thermostats, home security systems and energy monitoring systems," said Paul Ryan, product line manager of connected solutions for Eaton, Beachwood, Ohio. "Over 60% of new home buyers are willing to pay more for a home with smart home features."
Ryan's statement aligns with a December 2020 survey of 2,000 Americans conducted by Realtor.com and YouGov.
While interest in smart home features centers on convenience, Ryan said, it's also about consumers wanting to reduce their energy costs and carbon footprints. New choices profoundly affecting home energy consumption are solar power generating systems and electric vehicle (EV) charging systems.
"Now homeowners are not just consumers, they are becoming producers of electricity, which accounts for a bidirectional flow of power," Ryan said. "EV charging quickly becomes the largest load in the home. And you can't just put more loads on the grid, you have to conserve and be able to store power. All that activity puts added stress on the grid."
To address that issue, Eaton is enabling consumers to remotely control the flow of energy in their homes and receive feedback on energy use. Noting the shift from an exclusively utility-controlled grid, the company promotes the "Home as a Grid" concept.
The company also launched a pilot study in 2020 involving 100 homeowners in Michigan and Ohio who are test-driving its smart breaker technology.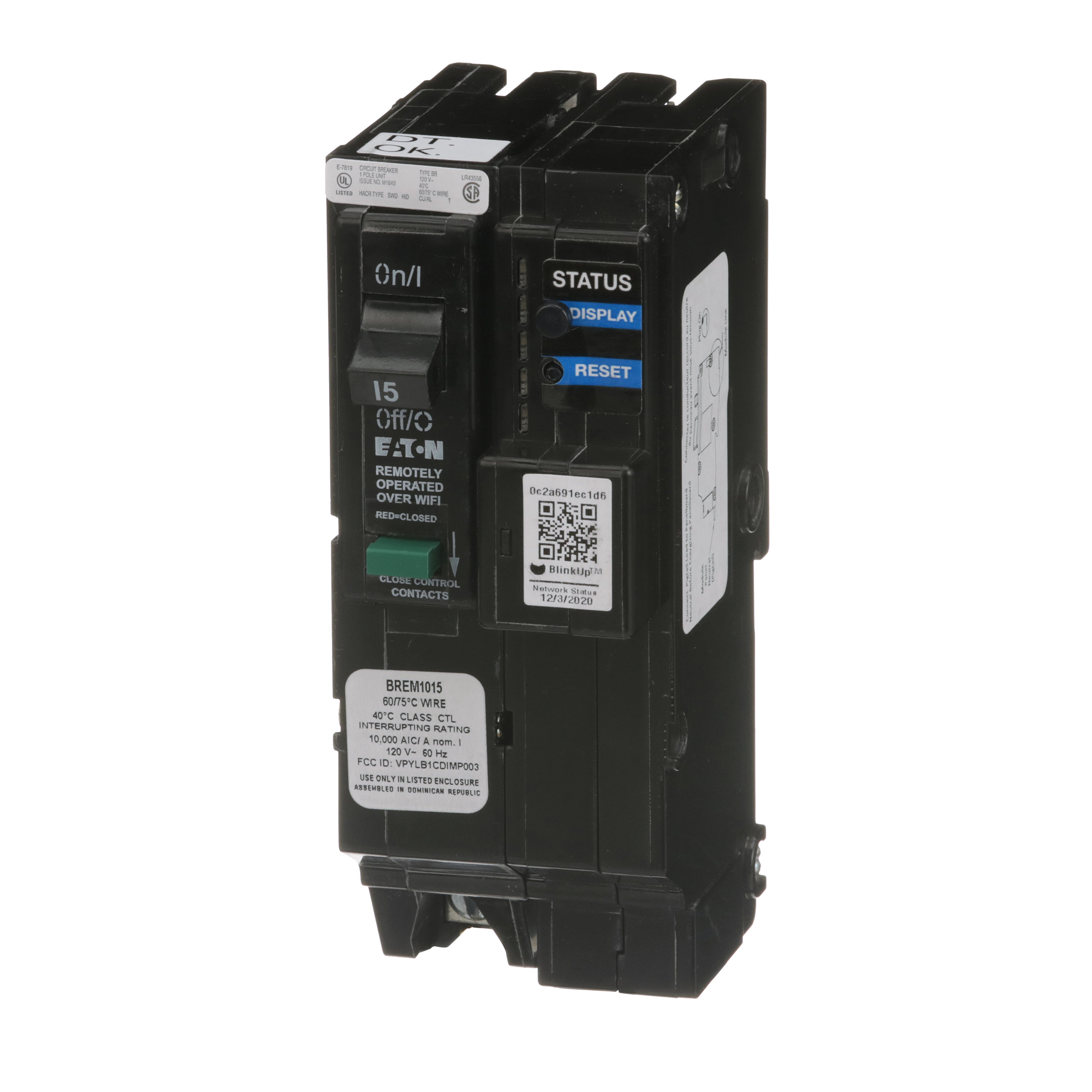 "It's a first-of-its-kind circuit protection technology with onboard artificial intelligence that connects to the cloud and allows you to remotely monitor and control the load in your home," Ryan said.
Customers can view a dashboard providing information about energy usage related to connected appliances and other devices in the home.
"We do see that it's already driving behavior changes, making consumers more aware of their energy usage patterns," Ryan said.
Eaton is using data from the study to build technology into its next generation of smart technology products.
Eaton is already partnering with Samsung to integrate smart breaker technology into their SmartThings Energy platform. The Samsung platform also enables homeowners to control home-connected devices and make better energy-related choices.
Before the study concludes in 2023, Eaton plans to involve additional homeowners in the Midwest and Florida. Zenith Systems, an electrical contractor based in Bedford Heights, Ohio, and with operations in northeast Ohio and Pennsylvania, installed smart breakers in many of the participating homes.
"This was challenging and fun," said Vince Andrews, project manager for Zenith Systems.
About
The Author
DeGrane is a Chicago-based freelance writer. She has covered electrical contracting, renewable energy, senior living and other industries with articles published in the Chicago Tribune, New York Times and trade publications. Reach her at sdegrane@att.net.
Email: sdegrane@att.net