Ballpoint pens, key chains, notepads and other items imprinted with a company's name have been an inexpensive marketing tool to sustain and bolster name and brand recognition for years.
Over time, this simple concept has evolved and expanded into secondary product lines for many businesses.
Companies that make and sell tools and equipment to professionals in various trades found that branded baseball caps could also be an effective marketing tool. Many wore these caps everywhere, displaying a product brand or company name, which helped build and broaden the company's recognition. The caps were so popular, many started collecting them, and this is still a popular hobby.
Promotional giveaway items became more elaborate, with high-quality pocketknives and multipurpose tools with blades, screwdrivers and small scissors valued as popular gifts for favored customers and prospects. Lightweight jackets joined caps as popular clothing items that could be gifted or sold.
Many companies, including those well-known in the electrical market, have expanded the concept to for-profit product lines of work-related clothing, accessories and support tools that are separate from their basic product lines but useful for any trade or at home.
Most tool companies today offer tool bags, boxes, belts and accessories to help achieve brand recognition in new markets.
Among the variety of accessories available from tool companies today, wearables have become one of the most popular. Outfitting workers with quality work clothing that display the company's name, brand or logo provides brand visibility wherever the wearers go.
Popular clothing items today include outerwear that is heated for cold-weather work and clothing that keeps workers cool when the temperature is hot. It's no surprise that the sources of power for the clothing's heating and cooling elements are the same lithium-ion batteries used to power tools the wearers use every day.
Milwaukee Tool
Milwaukee Tool, Brookfield, Wis., offers a wide range of wearables that includes jackets and hoodies in heated and cooled versions.
"Other wearable accessories include vests, shells, shirts, bibs, rain shells, headwear and gloves," said James Grow, group product manager. "Along with power tools, all of these items are a natural fit for our company to help users of our product from the beginning through the end of their day."
Grow said a dedicated team at Milwaukee works closely with distribution partners to successfully bring attention to all available clothing items.
In the heated gear category, the M12 heated Toughshell jacket is one of the most popular.
"Providing the best of both worlds, the Toughshell jacket protects users from harmful elements and utilizes heat technology to create a comfortable heat for any environment or weather without hindering productivity," Grow said. "Unlike most winter jackets on the market, we offer coats that provide added functionality with heat on demand. Running off the same high-performance lithium-ion battery packs as our professional power tools, the M12 heated jackets utilize carbon fiber heating elements to generate and maintain heat and reduce the need for bulky layers while keeping users warm."
In addition to heated clothing, Milwaukee's heated gloves, powered by Redlithium USB batteries, help keep hands warm on cold job sites, while maintaining dexterity with 100% leather palms and fingers.
Branded clothing is not Milwaukee's only departure from traditional trade tools. Many are taking advantage of lithium-ion batteries to expand into other tool and light equipment categories.
The company's wide line of lithium-ion-powered products includes cordless radios and radio chargers, saws, string trimmers and blowers, all of which expand sales into new markets such as landscaping.
New are two rechargeable twist-focus flashlights, work site face masks and banded ear plugs for hearing projection.
The flashlights have a twist-focus feature that allows for quick switching from a bright, direct spotlight to a flood light that covers a wider area. The rechargeable batteries produce up to an 1,100-lumen output.
Two- and three-layer face masks are constructed with soft, breathable layers for all-day wear on job sites. To prevent the growth of odor-causing bacteria, the masks feature an anti-microbial treatment and moisture-wicking layers to help the masks dry quickly and keep wearers cool.
Banded ear plugs are designed to provide all-day comfort. The innovative design allows wearers to position the band above their head, below their chin or behind their neck. Properly worn, these ear plugs can provide a noise reduction rating of 25.
Makita
For Makita, La Mirada, Calif., heated and cooled clothing is a popular nontool product. LXT battery-heated jackets are extremely popular on and off job sites, said Wayne Hart, communications manager.
"Makita offers 18V LXT cordless heated jackets with three heat settings, five core heat zones and a polyester shell for increased wind and water resistance," Hart said. "Makita's heated jackets are available in basic black and high-visibility fluorescent yellow for job-site use. They also are available in Mossy Oak Break-Up Infinity, a distinctive camouflage pattern that is a favorite."
Specialized LXT wearables are not limited to winter months.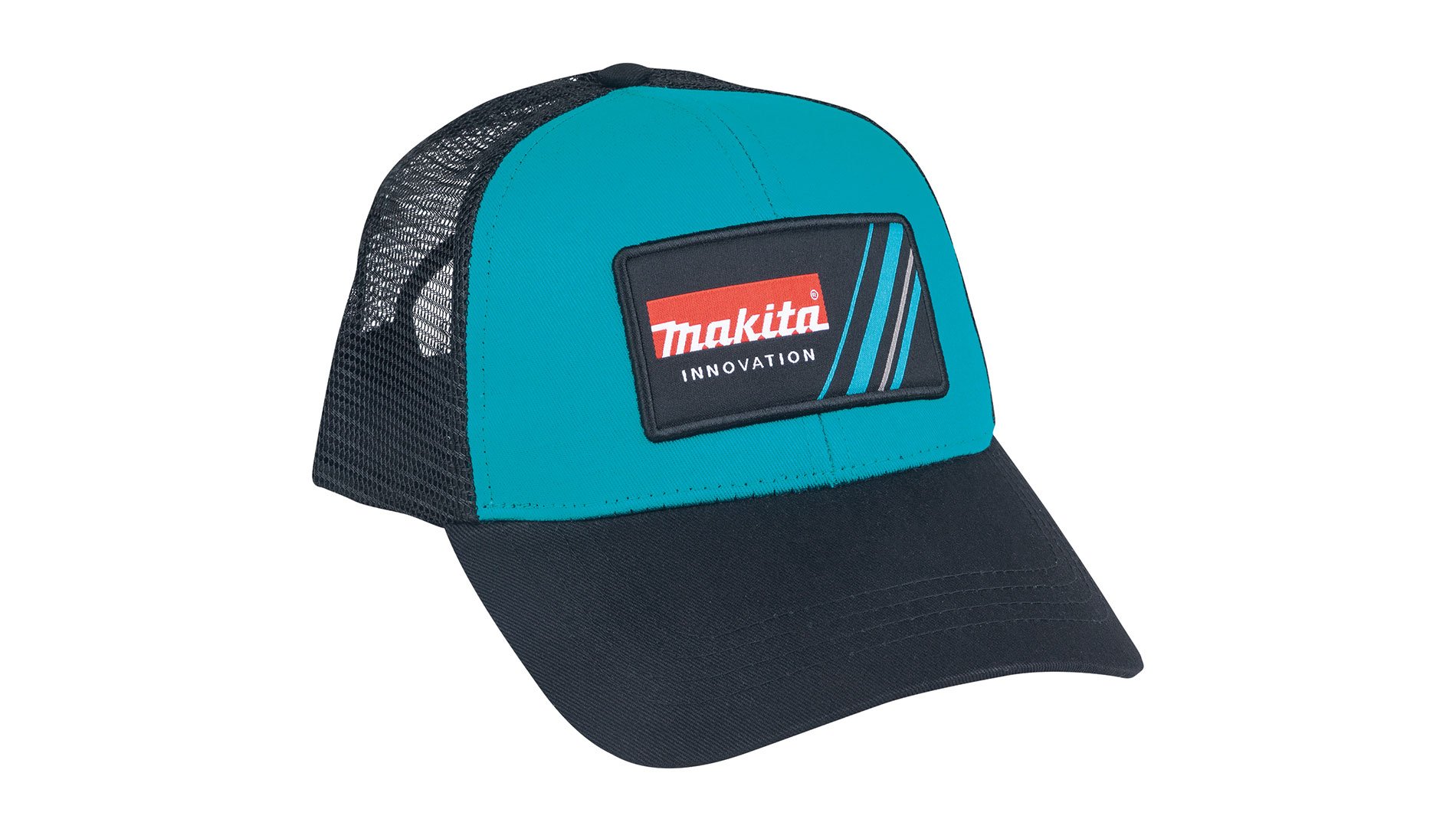 "For work in high-temperature environments, whether it's working under a hot sun or in an attic or crawl space in August, Makita 18V LXT [cordless] fan jackets have two recessed fans that circulate cooling air inside the jacket," Hart said. "They also have two ice pack storage compartments on the back of the jacket for increased cooling.
"In both cases, heated and cooling wearables are powered by the same fast-charging 18V batteries that are compatible with more than 275 Makita products. Both heated jackets and fan jackets have on-board USB power ports like those used for convenient charging of many portable devices."
Other branded wearables include hats, shirts and safety glasses.
Additional accessories include cordless and corded vacuums (many are compliant for silica dust extraction, per OSHA rule 29 CFR 1926.1153), cordless fans, cordless lighting and cordless radios.
A recent addition is an 18V cordless upright LED wobblelight—a floodlight with a self-righting feature that returns it to an upright position if knocked over.
Makita even offers an 18V cordless coffee maker.
Due to lithium-ion batteries, Makita can market product lines to industries other than construction.
Hart said Makita has the world's largest selection of cordless outdoor power equipment (OPE) for professionals, which includes battery-powered lawn mowers, string trimmers, hedge trimmers and crossover tools, such as blowers and chain saws, that are often needed on construction sites.
"For the electrician who is invested in the Makita LXT system with power tools for job site use, it's easy to pick up Makita LXT cordless OPE for cutting, trimming and cleanup, whether on outside jobs for work or at home on the weekends," Hart said.
Bosch
Bosch, Farmington Hills, Mich., released its latest redesigned heated jackets and all-new hoodies in the last quarter of 2020, said Chris Gregory, product manager/trade expert.
All items are available through professional trade distributors, popular retail outlets across North America and online.
"Heated jackets historically have been our most popular wearable offering," Gregory said. "We are excited about the latest design and also the all-new hoodies."
Bosch's line of products that are not targeted at a specific trade includes a powerful 40-watt job site radio/sound system complete with four speakers and a subwoofer that provides high-quality, 360-degree stereo sound.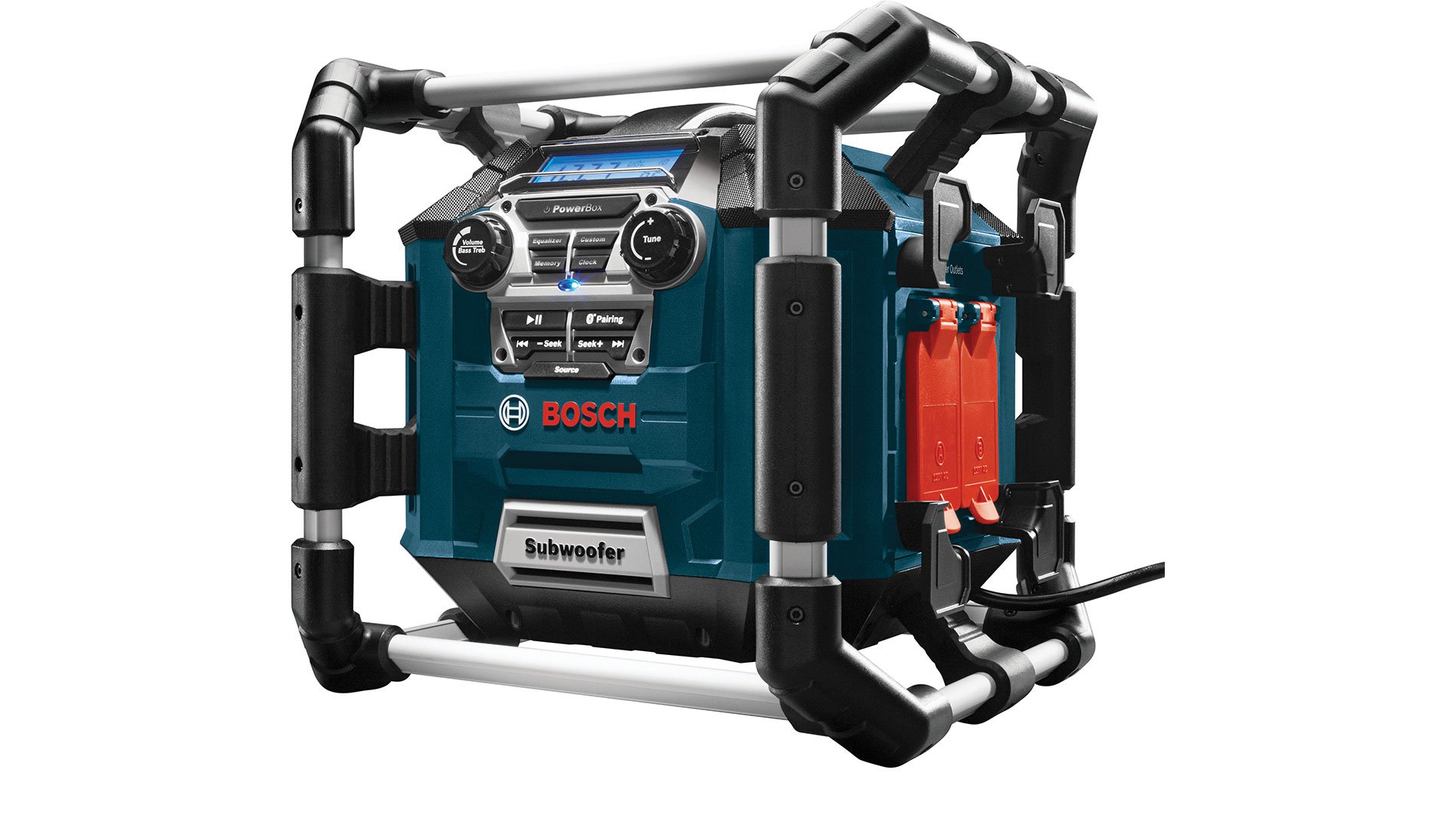 "The system includes Bluetooth, which enables users to listen to their favorite music streaming service or songs stored on mobile devices from as much as 100 feet away," Gregory said. "The radio also includes a digital AM/FM tuner and aux cable for MP3 players or portable satellite receivers. Four 120V AC outlets provide the ability to power other electronic devices such as lights, tools and more. The Bosch job site radio runs on Bosch's 18V lithium-ion batteries or with a 120V AC power cord for all-day entertainment whether at work or play."
Other Bosch cordless accessories and OPE equipment includes portable vacuums and accessories, a variety of personal lighting products, digital wall scanners, mini chain saws and blowers.
Ferret Tools
Ferret Tools, Auckland, New Zealand, has introduced a universal phone holder that will attach any smartphone from 3.5" up to 6" to a user's wrist. The 360-degree rotatable front section enables users to turn the phone to the best angle to view images streamed from any Ferret inspection camera, which frees both hands for work.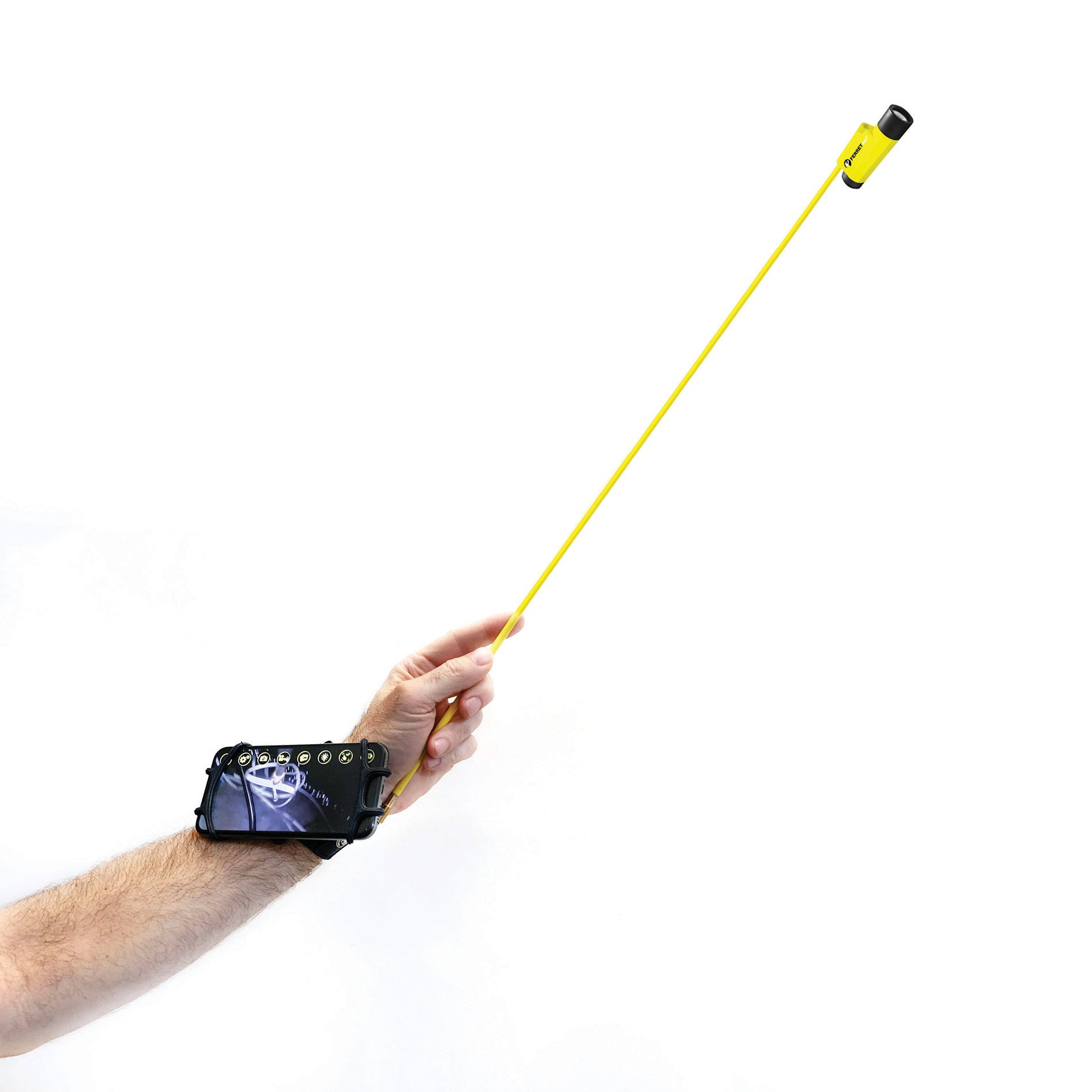 "Our new range includes three models: the Ferret Lite, Ferret Pro and Ferret Plus. We want to help make useful tools so that inspections, cable installations and on the job maintenance work can be done a lot easier, faster and safer," said Andrew Wigney, president and designer of Ferret Tools products.
All inspection tool models are dust- and waterproof, can be attached to a glow rod or fish stick and are equipped with interchangeable hook and magnet and other accessories. Optional extras include the Ferret Wristband and the Ferret Stick. They link to smartphones with the free app, have a built-in Wi-Fi hotspot and a wireless range up to 50 ft. They have digital zoom for close up viewing, adjustable, bright white LEDs, and an always-up viewing mode. The Ferret Pro includes an app-controlled focus lens and super-fast charge. The Ferret Plus has onboard memory and has the first noncontact voltage detector that is not handheld.