One of the earliest power systems was built by two electricians in England in 1881. They used two waterwheels to power 12 light bulbs at once. It was a humble beginning for what we now know as the basis for the power grid, but we have to give credit to those guys for thinking outside the box. What innovations have you come up with recently? For Julie, it's putting garlic cream cheese on a chocolate chip bagel. Caroline likes peanut butter on an everything bagel.
In "Expanding into Fiber Installation" on page 2, Chuck Ross interviews former troubleman Mike Starner and systems integrator Jeff Beavers about the demand for broadband and where high- and low-voltage meet. They give their unique perspectives about how contractors can work with the grid now and in the future.
A big power revolution is coming, as renewable energy and efficiency become priorities. Read about extensive grid upgrades across the country in Claire Swedberg's "The Next Engineering Marvel" on page 14. Related to that topic, check out "Distribution Transformers" by Chuck Ross on page 13 and Gordon Feller's "Caring for the Grid" on page 17.
Any project of this size requires teamwork, and the more diverse the team is, the better. In "Changing With the Times," Susan DeGrane explains how word-of-mouth can transform your workforce. Meet the female line crews at John Burns Construction Co. on page 8. Susan also writes about the VEEP program, which connects military veterans to jobs in line work on page 11. Claire covers more recruiting methods in our cover story, "Building the Ranks of Experienced Lineworkers," page 18.
While the future is coming fast, some of the oldest safety rules in the book still apply. Read about proper use and maintenance of rubber gloves on page 5 and best practices for enclosed spaces on page 7.
Maybe electrical contracting magazines in 3023 will look back at our systems the way we look at waterwheels. Hopefully, they'll give credit where credit is due, to the hardworking people who build and maintain. And maybe they'll come up with an even weirder way to enjoy bagels.
About
The Author
Managing Editor, Electrical Contractor magazine
Julie Mazur is the editor of Electrical Contractor magazine. Contact her at [email protected].
Email:

[email protected]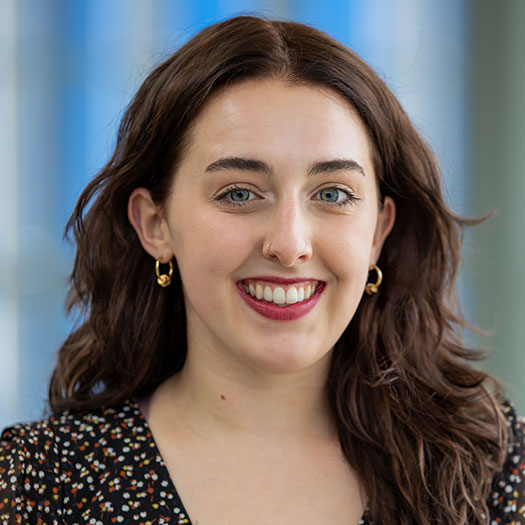 Caroline Coppersmith is an editorial assistant with ELECTRICAL CONTRACTOR magazine. Reach her at
[email protected]
.
Email:

[email protected]