The prices of commodities such as copper, aluminum, switchgear, transformers and more are causing sticker shock for consumers. Project owners, manufacturers, distributors and contractors are all at the mercy of the economic reality that prices are rising for many products that make an electrical installation possible. Read on to learn how some contractors are navigating these challenges.
The numbers confirm what most contractors already know. According to a 2020 Goldman Sachs report, copper prices rose by a staggering 22% that year, which served as a precursor for other inflationary effects. They are due in part to China's pandemic shutdowns and a variety of supply disruptions, followed by the construction boom. The biggest copper-producing countries—Chile, Peru, China and the United States—have struggled to meet demands due to a shortage of miners. Copper is the common denominator for electricity generation, transmission infrastructure, energy storage and energy consumption.
The bright spot is that inflationary pattern is slowing for materials that include lumber, steel, copper, aluminum, PVC and gypsum. But while these material costs are stabilizing, other products continue to cost more, with some rising steeply.
Equipment vendors find themselves in the middle, trying to meet contractor orders while their own prices rise. Nearly all distributors contacted for this story declined to be quoted, but a representative from one distributor commented that there is no electrical contractor that has been entirely unaffected by supply delays and price increases. The fact is, though, they have limited options when they need the supplies to land work.
"Most have been burned in one way or another, either through delays or the fact that price increases are still going up astronomically," the representative said.
There's history to show that sometimes it takes up to two years before you can actually recoup what those material costs are as you think about your overall bid price. So it has not been easy for many subcontractors as they try to price out these projects.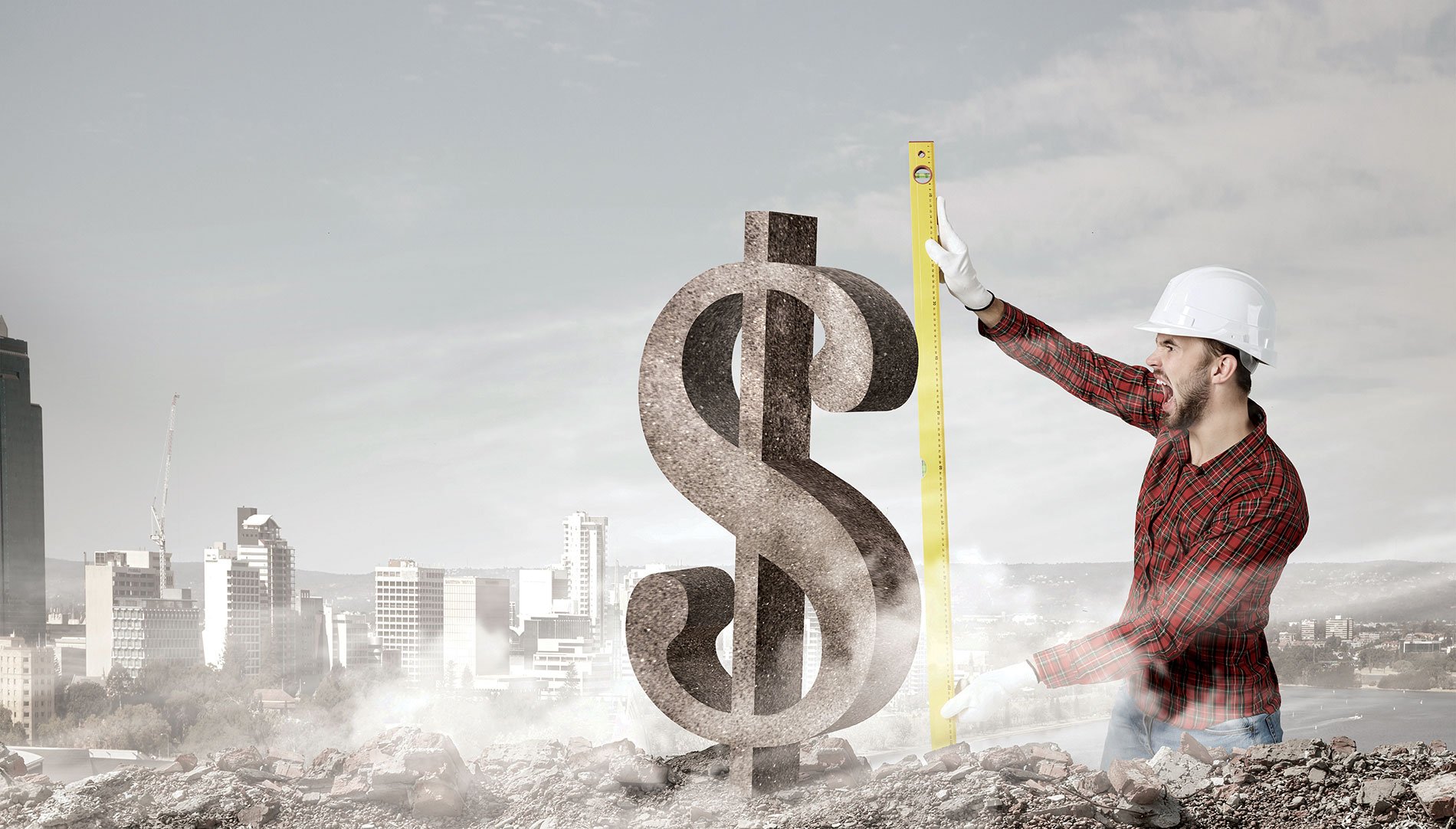 Contractors and distributors rely on manufacturers that build electrical panels, switchgear and variable-frequency drives and that produce cable and fixtures. And, in turn, those manufacturers depend on materials and labor that may or may not be sufficient.
Construction rates hold steady
All those in the business share the pressures caused by inflation, said Robert McDonough, U.S. construction practice leader for Marsh Inc., New York, a professional services company. He's optimistic about the industry. Despite the ongoing labor scarcity and escalation around material costs, construction as an industry looks healthy.
"In very simple terms, construction projects are becoming more expensive," he said.
Material prices have increased more than the actual bid cost of a job, so somebody is eating those material costs. Margins are getting tighter, he said.
"There's history to show that sometimes it takes up to two years before you can actually recoup what those material costs are as you think about your overall bid price," McDonough said. "So it has not been easy for many subcontractors as they try to price out these projects."
Those who are keeping ahead say they do it through a combination of open communication, planning and faith in their partners. General contractors and subcontractors are taking proactive steps to understand and predict costs while estimating as precisely as possible.
Neither owners nor contractors want surprises, "so we're seeing a ton of focus around sourcing goods but also collaboration with the owners and stakeholders," McDonough said.
Some project owners are building a 10% inflationary escalation into their contracts—a process McDonough refers to as collaborative contracting. Any inflationary rise from 0%–10% is built into the contract. Above that, the cost must be shared. An electrical contractor who manages costs effectively can benefit from that buffer.
"Collaborative contracting rewards contractors for means and methods of completing a job within budget, and that sometimes takes ingenuity and innovation," he said.
There are other benefits to addressing inflation strategically. According to McDonough, companies will want to partner with quality electrical contracting firms that can manage supply chain risk and provide certainty for a reasonable cost, while at the same time, "we can't have the electrical contractor eating those price increases."
The contractors that shared their experiences are all taking the challenge proactively. H&L Electric Inc., Long Island City, N.Y., provides lighting, controls, fire alarm systems and nurse call systems, among other specializations. The company has been busy in the New York metropolitan area, mostly with large interior renovation projects.
The company is now taking on the headwinds of supply chain and cost challenges. Manufacturers are struggling to get the parts needed to build their products, which is affecting projects, said Hal Sokoloff, H&L Electric president. In some cases, he said, just to ensure products are available, "We have to authorize the manufacturers to work overtime where possible to deliver the products."
ECs' challenges started as pandemic shutdowns eased and delayed construction projects resumed. Many of those projects are reaching their completion dates now.
H&L Electric's goal is to ensure the projects still come in on time and on budget.
"Every day of delay costs the customer money, especially in high-rent areas like New York City," Sokoloff said.
So keeping costs down and having supplies on-hand sometimes means sourcing available and affordable supplies in a challenging economy. Sometimes it means competing with emergency orders.
"It's our reputation at stake," he said.
Planning ahead for purchasing and storage
Carey Electric Inc., Wynantskill, N.Y., has met the supply inflationary challenge through some purchasing modifications that require striking fast, as soon as the contract is signed. Distributors are no longer guaranteeing a price for a month or more as they have in the past. Now it can be a matter of days before the price rises.
"With the volatility of the market for copper and steel, most distributors can't hold their pricing for more than seven days, so we have to be very strategic once we are awarded a contract on when we purchase materials," said Mike Carey, vice president at Carey Electric.
That purchasing happens much sooner than the company would have done it in the past. The subsequent challenge is finding "space to store everything" for goods purchased long before they were needed on-site, Carey said. Storing material at a customer site months before it is needed is a logistical and security problem. Carey Electric has filled its own existing storage space and has purchased another building for additional warehousing. Despite the added expense, it will help the company stay competitive and ensure it can buy supplies at the prices quoted during bidding.
"At the end of the day, if we can't hold our pricing, we're opening ourselves up to a lot of risk," Carey said.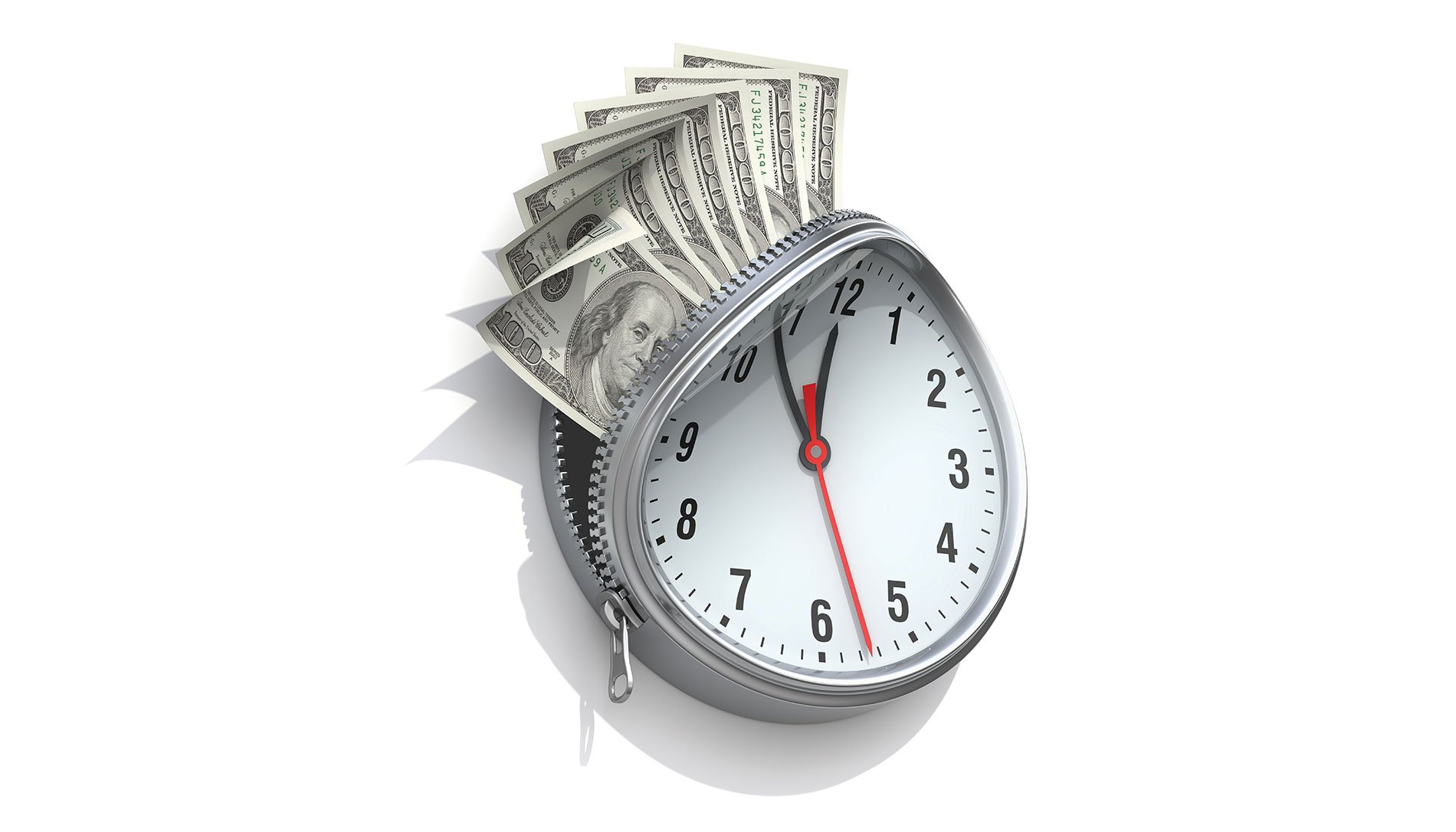 Every day of delay costs the customer money, especially in high-rent areas like New York City. So keeping costs down and having supplies on-hand sometimes means sourcing available and affordable supplies in a challenging economy. Sometimes it means competing with emergency orders.
Another cost is the added labor around handling, to move the supplies multiple times as they are received and then deliver them to the work site or prefab facility.
Some general contractors are protecting themselves from inflation by updating contracts to indicate that no change orders will be issued. No one wants to go to a customer needing extra money for materials that were already included in an estimate.
Delays are another challenge, Carey said, with electric gear such as switchgear requiring as many as 50 weeks of lead time. Paying extra to expedite delivery is no longer an option.
"They can't do it quicker if they don't have materials to do it quicker," he said.
So Carey Electric's strategy has been one of proactive purchasing and communication with the general contractor, customer and supply house.
"You have to put a lot of trust in other people" who ultimately share an agenda of keeping a project on budget, he said.
"We've literally sent purchase orders out for everything, to hold their price, as soon as a contract is signed," Carey said. adding that, fortunately, "I have a good relationship with a lot of our suppliers around here, so I've been able negotiate them holding supplies at their warehouse for a little while."
Phoenix-based Cannon & Wendt Electric Co. Inc. faces the economic challenges with some advantages, namely a history of good relationships.
"We have a very strong customer base who we have long-standing relationships with, and we want to make sure that we're taking care of them first," said Toby Howard, director of purchasing at Cannon & Wendt.
That means the company is being very selective about the projects to bid on.
"We're only going after projects that we know we can successfully complete to our customer's expectations," he said.
Fortunately, Cannon & Wendt has an established relationship with the local vendor community, which has helped.
"We don't just look at our vendors as somebody that we buy material from, but we look at them as partners that are critical to our success," he said.
Howard added that the company relies on its vendor partners to offer alternatives and solutions to supply chain issues, including inflation.
"We are electrical construction experts, but we have to rely on our vendor partners to bring the supply chain expertise." Managing cost and supply relies on communication, first and foremost, he said.
"We're facing inflation at every aspect, not just in materials. There's fuel costs," Howard said. His company has a fleet of company vehicles that have boosted the monthly fuel expenses and caused higher charges from suppliers who send their own delivery vans. It can be a tough pill to swallow for general contractors or owners to absorb added fuel costs on top of other materials.
"We do our best to mitigate," he said. "Sometimes we have to get with our customer and say 'Hey, this price is going up here; here's a solution we can offer,' then allow the customer to make that ultimate decision."
With interest levels rising, and backed up projects wrapping up, demand may level off, Carey predicted, and that means a return to some level of normalcy.
Until then, contractors must ride out the storm.
"It's one big mess," but it's a mess everyone in the construction business shares, Carey said. "We'll get through it. It's just another layer of management we have to have that causes additional planning."
Header image by stock.adobe.com / Sergey Nivens.