It's a relief—and a little bit annoying—when that solves the problem. The same goes for a Thanksgiving dinner where the turkey wasn't cooking. Amid the holiday chaos, Caroline Coppersmith reports, someone walked into the kitchen, analyzed the problem with fresh eyes and asked, "Well, is the oven on?" Reader, it wasn't. Twice.
In this issue, Chuck Kelly discusses how stepping back and exercising basic awareness around moving vehicles can prevent a leading cause of OSHA fatalities—struck-by incidents—on page 5.
In the feature "Where There's Smoke …" on page 12, Susan DeGrane delves into California's more dramatic wildfire prevention measures such as electrical pole replacement, undergrounding and new safety committees for utilities. Tom O'Connor discusses how equipment checks, buffer zones and contingency planning can prevent wildfires caused by electrical infrastructure. Read his Safety Briefing on page 15.
We have several stories about the grids (both macro and micro) this month. In "Preparing for Planned Outages," page 16, Katie Kuehner-Hebert gets into microgrids as a sustainable form of emergency backup power. On page 19, Gordon Feller updates us in "The Basics" on recent efforts to create new connections for offshore wind and macrogrids. For a historical bonus, check out the life story of the woman who can be credited for modern electrical grid calculations, Edith Clarke, on page 7.
All this grid building will require fresh eyes and (many) new boots on the ground. Go to Susan Bloom's "Building the Workforce of the Future" on page 2 to learn about an outside-the-box idea for addressing the labor shortage and expediting the apprenticeship process.
In "Demystifying Safety Clothing" on page 8, Jeff Gavin interviews safety experts on assessing the risk of arc flash and taking nothing for granted when dressing for the job.
Getting some distance from the problem—whether it's the oven, the glasses you can't find (that are on top of your head) or the nation's electrical grid—can allow you to see new solutions. Here's to hoping this issue of LINE CONTRACTOR reminds us to take that step back once in awhile.
About
The Author
Managing Editor, Electrical Contractor magazine
Julie Mazur is the editor of Electrical Contractor magazine. Contact her at [email protected].
Email:

[email protected]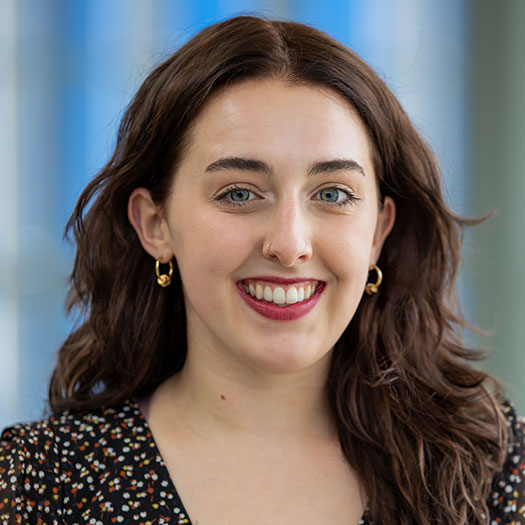 Caroline Coppersmith is an editorial assistant with ELECTRICAL CONTRACTOR magazine. Reach her at
[email protected]
.
Email:

[email protected]