After surviving an arc flash incident in 2011, Brandon Schroeder started giving safety presentations, sharing his "Believe in Safety" message. Now he discusses safety at companies such as Facebook, Google, Intel and Nike. He was named a top 10 presenter at this year's National Safety Council conference.
At the time of his accident, Schroeder did not have his arc flash suit in his van. "We didn't get the suits until 2008, and my accident was in 2011," he said. "I had done the job before with no PPE."
"The presentations were kind of my therapy," Schroeder continued. "They gave me my life back. It was one of the most difficult things I had to do. I broke down and cried. At the end of it, I was having flashbacks, reliving the accident, the surgeries. But I decided if one person hears my story and they understand things can go wrong, even for experienced people, then I'll give this for as long as I can."
Lee Shelby, who has been giving safety presentations for 15 years, agreed. Shelby came in contact with an energized overhead conductor carrying 13,200 volts and needed both of his arms amputated. He was not wearing primary conductor gloves at the time of the accident.
"I didn't go down and get my rubber gloves; I continued working," he said. "That was my responsibility to look out for myself, to make sure I kept myself safe. Whenever I chose not to do that and violated the safety rule, I had to live with the consequences."
Shelby often discusses personal accountability in his presentation "Triumph Over Tragedy."
"I'm accountable for everything that happened at that point forward," he said. "I did this; this was not a mechanical failure."
"When you get it out, admit it was your fault and let other people know, it's therapy," Shelby said. "It's just like Alcoholics Anonymous."
Injuries Have Far-Reaching Effects
More than 2.4 million burn injuries are reported every year, according to Grossman Burn Center at Bakersfield (Calif.) Memorial Hospital. On average, these patients can remain in the hospital for 9–10 days for burns that are less than 15% of their total body surface area, 30 days for burns that are 30% of their body surface area and 60 days for burns that are 60% of their body surface area, according to Dr. Peter Grossman, medical director at Grossman Burn Center.
"About 7–10% of our admissions are high-voltage electrical or electrical arc flash incidents," he said. "With these injuries, there is not only skin damage but also muscle and nerve damage, which takes longer to heal."
Employers need to recognize these incidents cause high-risk injuries.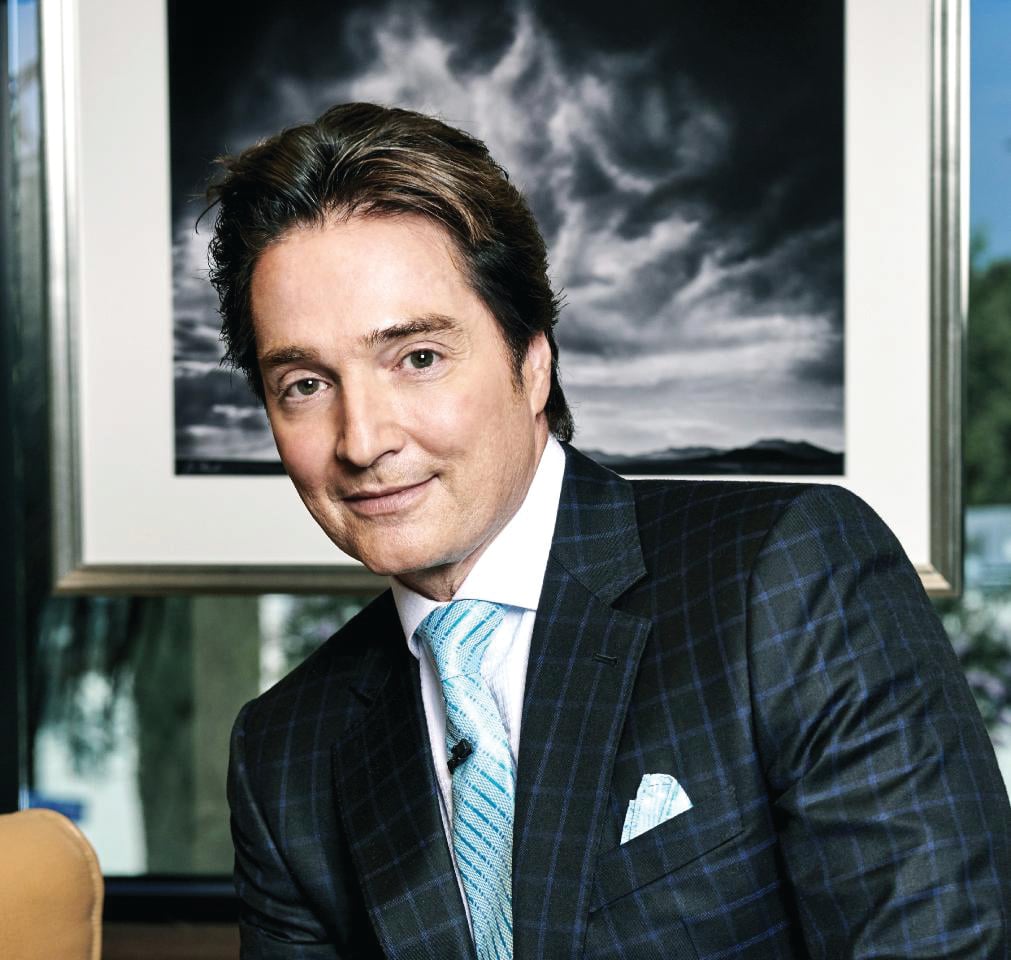 Patients with these injuries can also experience depression, fatigue, lack of libido, anger or generalized pain.
"These are all what we feel are effects that the current has on the brain and the nervous system," Grossman said.
Several arc flash survivors concurred.
"Your identity just leaves you," said Gary Norland, who presents "12.5 Still Alive: Life After 12,500 Volts." He survived electrocution and has endured more than 50 surgeries. "Everything you thought you were is now gone. It's a hard road to deal with," he said.
His wife, Jeanne, described the grief of losing the husband she knew.
"You can't see the emotional scars," she said. "Most people don't understand this is a lifetime thing. The forever part is big. Think about what you won't be able to ever do again. That person died. A new person came, and we grieve the old one. No one lets you do that. While everybody is celebrating that Gary lived, there's also grief and loss on a daily basis."
Norland's injury happened on the day of his 16-year-old daughter's homecoming dance.
"She didn't make it through the dance," he said. "I missed every match and banquets for my son, who was the MVP on the soccer team."
The impact of such an injury radiates beyond the individual, affecting their families in many ways. Survivors often end up divorced.
"What happens when you vacate your job at home?" Shelby said. "The nature of the world we live in—someone will fill your position. Those are the things you have to lose—the things you can't get back."
Lack of PPE is Problematic
"The injuries from arc flash are not happening because they're wearing the wrong PPE; they're happening because they're not wearing anything at all," said Michael Johnston, NECA's executive director for standards and safety.
"You don't see guys jumping out of an airplane without a parachute," Norland said, adding that, "you've got to put on your proper PPE."
The original PPE for ECs was a bulky switching hood that didn't enable the manual dexterity the job required, according to Johnston. "Now, companies are getting real innovative to make equipment and daily wear that is lighter, more comfortable and ventilated," he said.
Daily wear includes arc-rated shirts and pants.
"We still have a long way to go, and education is a big part of it," Johnston said.
Instilling a Culture of Safety
Schroeder emphasized that using safety equipment and ingraining a culture of safety in workers helps prevent those life-or-death scenarios. Accidents can happen in a split-second, but he believes that every accident is avoidable.
"There are risks, but there's always things you can do to lower the probability," he said.
Shelby agreed: "You have a personal responsibility not only to your company to work safe but to your family."
Shelby has written two books, "Consequences: Workplace Safety Is NOT Optional!" and "No Hands and No Excuses! Living a No Excuses Life No Matter What Happens to You!"
It is important that safety be made personal for workers, otherwise they may not find it relevant, Norland said.
"They need to find out what's important and make sure they work safely so they still have that," he said. "Not everybody's married, but do they like to go hunting, do they want to give it up? It's really tough to do that without your legs or eyes."
Being safe for the right reason is key.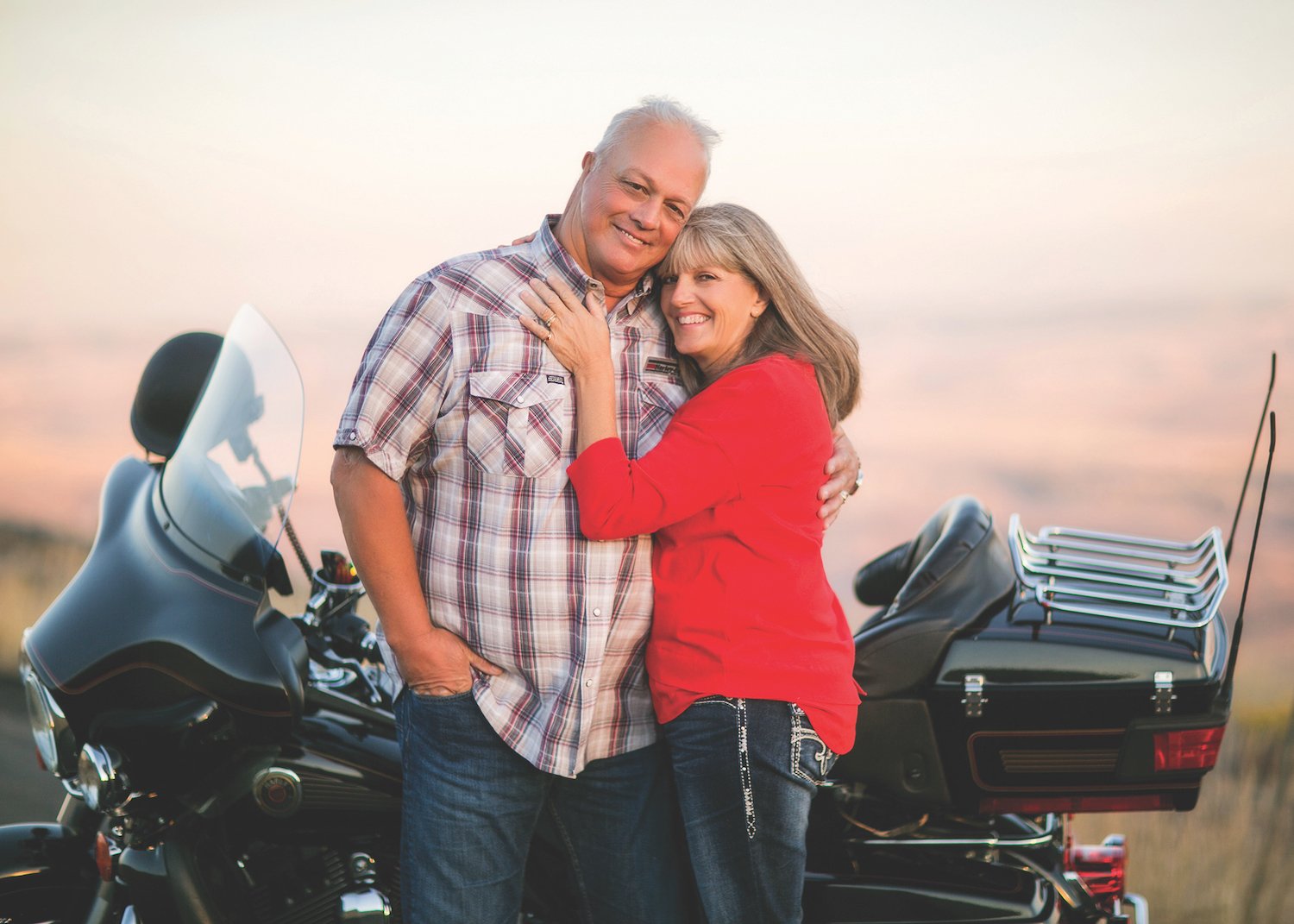 "You want to go home at the end of the day with all your appendages, with the ability to walk, talk, think," Shelby said. "There are people depending on you to come back home."
"We're always looking for a faster, quicker way to get a job done," Norland said. "But it's the wrong attitude. There's not a faster way; there's the correct way. What's the way to get the job done safely?"
Norland likened this fervor for working quickly and finding shortcuts to "a virus."
"It becomes a mindset—the only one who can stop it is you," he said. "If you're not going to use safety at home, why do you think you'll use it at work?"
He admits that it is human nature to take shortcuts, but such a mindset can be dangerous.
"If your head's not in it, get your body out," he said. "Take five minutes, fix it and focus on your job."
Complacency is a real risk, and Schroeder has seen the evidence of it.
"I saw ECs doing dangerous things every day and just thought that was the job," he said. "But if you make a mistake, your family is going to pay the price. Every person that loves and cares about you is going to be picking up the pieces."
Norland ends his safety presentations with this question: "How many people have seen someone in a dangerous situation, and you walk by shaking your head?" He implores people to be the one to speak up and save others and themselves from a possible injury.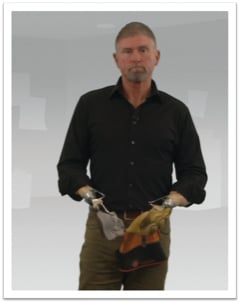 "That's my challenge to them," Norland said, adding that he has seen 22 people pass out during his presentations due to their graphic nature. "We need to start getting this message out there that it's okay to talk about safety."
He believes the industry is changing.
"The apprentices are coming into a culture where we're talking more about safety," he said. "It used to be that the guy who was talking about safety was kind of a weenie. Now, the newer guys are speaking up a little bit better."
A big aspect of on-the-job safety is asking questions, according to Shelby. Though he warned that there is peer pressure to get the jobs done fast and not hold anyone up by asking questions.
"For young apprentices, don't act like you know everything just because you've been through school," he said. "Ask questions, listen and learn from the journeymen. They have so much knowledge in their head and you need to get it all out because that will help keep you alive."
Schroeder said that safety has a cost, and there's a fight about whose responsibility it is to pay. Safety should be taken off the workers' plates and instead planned into a job to keep workers safer.
"It doesn't matter who pays for it," he said. "Let's get it done. When you're talking about $600 of equipment for each EC for a year, it's not that much. It shouldn't all fall onto the foreman. The foreman should make sure crews are working safely, because the second the safety manager turns their back, crews go back to doing things the way they've always done them. And not all of them have a safety manager."
A Healing Space for Survivors
An electrical arc flash survivor's club could provide a necessary space for injured ECs to experience catharsis and for other workers to recognize the importance of safety.
While the survivor's club is still in the idea stage, "we have compared this to a survivor's club that was established for police officers who were shot in the line of duty, and their PPE, bulletproof vests, protected them," Johnston said.
He understands how such a club could have healing qualities, but also worries that many people would not be willing to or want to relive these traumatic experiences.
"I think that would be fantastic," Shelby said. "It's a resource for people. You can't discuss these things with other people."
With HIPAA medical privacy laws, identifying and connecting survivors may prove difficult. But Shelby expressed interest in participating in such a network.
Norland also appreciates the idea of a survivor's club.
"It's a good thing to be able to talk to someone," he said. "When I was recovering in the hospital, several burn victims came in and talked to me. There was almost relief, that I could discuss something with somebody who knew exactly what it was like to go through what I went through, a living hell.
"Having those survivors who have been there and can help you understand, it's really big," he said.