"Tired of dead-end jobs? We're looking for motivated individuals who want a challenging and rewarding career!" This is a message some companies are sending to potential electricians and other employees through videos, blogs and daily news feeds through social media.

As contractors compete for a small pool of apprentices and electricians, training programs in the industry are finding new ways to access potential recruits who hadn't considered the field. Social media is a tool that can be overlooked in the construction industry when hiring experienced workers and finding new talent.
Multiple events have helped fuel the labor shortage. According to the National Electrical Contractors Association's 2022 Union Electrical Workforce Characteristics and Projections Report, labor demand is outpacing supply in some areas. For the 18–21 age group, there was a decline in membership of 6.2% in 2020, likely due to COVID-19. In 2021, there was a slight rebound of 3.1%. However, there was a loss of 457 (3.3%) younger NECA members during the past three years, from just prior to the pandemic to 2021. On average, 7,000 electricians join the field each year, but 10,000 retire.
At the same time, demand will continue a steady growth: electrician employment is projected to grow 7% from 2021 to 2031, with about 79,900 openings each year, according to the U.S. Bureau of Labor Statistics. The U.S. Chamber of Commerce estimates that as many as 92% of construction companies are facing a labor shortage.
Tools to help find talent
Labor challenges start in schools, which often emphasize seeking college degrees and offer less encouragement to the trades. Eliminating shop classes in high schools has also played a big role. For many students, shop class was their first exposure to the kind of hands-on experience that could ignite a career in a trade.
Today, contractors and training programs are finding new ways to reach out to potential recruits early in their career planning, especially where they spend time, such as on social media.
As with most professions, the internet and social media have changed the recruiting landscape for construction workers and electricians, said Heather Ripley, founder and CEO of Ripley PR, a business-to-business services company for construction and other industries located in Maryville, Tenn.
When individuals go online for job postings, they're looking for information, especially to get an idea of what it's like to work there. They expect to see information about a company before they apply, including specific incentive offerings such as competitive salaries, health benefits, safe work environments and a positive company culture, Ripley said.
"Today's job seekers want to find out more than what the position offers. They want to know what it's like to work for your company and the types of work you typically perform."
While Facebook, LinkedIn and Twitter generally continue to be the most popular social media sites for networking, younger generations spend most of their time on TikTok and Instagram, Ripley said. A savvy recruiter uses a combination of all these sites to recruit potential employees and can tailor their messages based on the platform and target job seekers.
The transition is still underway, and traditional services and sites will remain important internet sources. Most employers still turn to job listing sites such as Indeed.com or niche job boards such as ConstructionJobs.com; however, many may not realize how effective sites such as LinkedIn have become for recruiting, Ripley said.
"Social media gives your organization the ability to show your company's culture and to go beyond simply listing your perks in an employment ad," she said.
The process of merely posting a job is what Ripley refers to as passive sourcing, and it isn't as effective as it used to be if you're trying to attract the best applicants, she said. On Instagram and Facebook, for example, companies post images that show the reasons why working for their company is rewarding. Social media algorithms even help well-suited employers and applicants match up for the best quality hire.
"You want someone who is a good match to your company's culture, who won't leave after a few months and who can be trained to grow within your organization," Ripley said.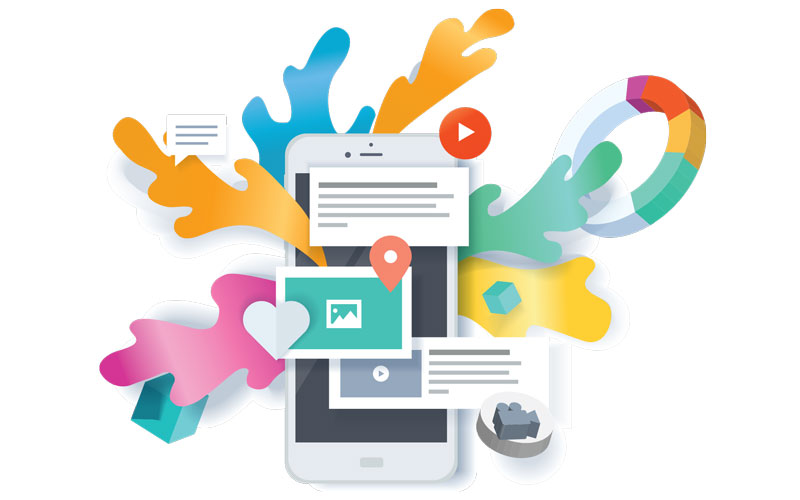 Learning the ropes of social media
Figuring out social media and the benefits of each network does require some effort.
"To make your social media more attractive and enhance its reach, you must nurture it consistently. You need to create content that can be shared and discussed," she said.
Companies that want to drive viewers to their website can post links to their blog or pages on the site that showcase work, culture or expertise.
Blogs
Contractors should also use their blogs to post about the benefits of working in the electrical field. Blogging about or posting articles to social media that highlight the stability of the profession, the higher­-than-average pay and the benefits a company can offer its employees will also attract attention from job seekers.
"Some of our clients like to do selfie-­style videos and post them on social media. They show their employees having fun at tech breakfasts or pizza parties. This is just one more way to show your company's culture is unique and [stands] out from the crowd," she said.
LinkedIn
Breaking down the common options, for careers of all varieties, LinkedIn can be found at the top of the list. LinkedIn job postings help connect employers and employees for everything from salespeople and retail specialists to drivers, optometrists and construction workers.
The network is designed to deliver these postings as a recommendation for people who fit their genre. Many electrical contractors post jobs on the site—from management and engineers to electricians—as well as include videos about the company or the work it has accomplished. The key is to remain active, posting new features, videos or content about life at the company to help potential workers acquaint themselves with your organization. Job listings can be posted for free but for only one at a time. Over time, they will slide down in search results. Users can pay for more traffic to their post or for multiple postings at a time. The price is based on the number of clicks or views the post receives.
BirdDog, ZipRecruiter
Arcoro's BirdDogHR and ZipRecruiter are potential tools for posting jobs and accessing talent by reaching those actively seeking work.
Facebook
Facebook offers one of the world's widest audiences, but, due to its sheer size and wide reach, responses are less targeted. Facebook ads can help reach those completely new to the trade. However, for companies looking for someone with a lot of experience, the high volume of responses might not be helpful.
TikTok
So far, TikTok is not used heavily for job hunting or recruiting, but individuals seeking work are using the platform to increase their value to employers by growing a singular digital presence, said Luke Lintz, CEO of digital marketing and social media management company HighKey Enterprises. There are plenty of accounts about typically mundane jobs that have gone viral on TikTok, he said. These TikTokers are becoming a valuable marketing tool for their company, which increases job security and allows them to ask for higher wages.
In the meantime, early efforts at job recruiting on TikTok are being led by some of the most prominent social media players. For instance, YouTube personality Jimmy Donaldson, known as MrBeast, has more than 100 million subscribers and has run job ads on TikTok to recruit talent. The MrBeast company of 30 people is encouraging others to apply for a creative position in a content role. That, Lintz said, could indicate trends ahead.
"I thought it was super interesting, and I could see more job posts being posted on TikTok to attract younger talent, if TikTok doesn't get banned in the United States," he said.
In the meantime, Lintz said, LinkedIn remains the No. 1 recruitment tool for employers because of the way the platform is built. TikTok will never break into a sector like this, he said, but it centers more around use as a screening mechanism for prospective employers.
"Similar to how employers do a deep dive into a candidate's Google presence, they will also do a deep dive into a candidate's TikTok presence," Lintz predicted.
In the meantime, the labor shortage will continue as baby boomers retire and are not being replaced at the same rate. To compete for younger workers, construction and electrical companies are dedicating staff to keeping their social media presence active.
That effort will require some dedication and flexibility as preferred services change and social media behavior evolves. However, Ripley argues that social media platforms are going to increasingly provide recruiters with a way to target specific talent pools, boost their company's brand and attract passive candidates.
Conversations with potential candidates can also begin long before the individual comes face to face with the contractor's management. Social media platforms allow employers to interact with talent no matter where they are in their job search process. This communication helps employers match with ideal candidates and assists talent in finding a company whose culture, benefits and pay suits them.
"I predict that social media sites will continue to grow as the medium for job and employee searches," Ripley said, adding that this means supplanting traditional job listing sites as the primary medium for job posting.
shutterstock / Alhovik; stock.adobe.com / PureSolution / dusanpetkovic1