While yesterday's bridge lights illuminated road surfaces for safe traffic, today they can be color-changing, dynamic and even synchronized. As federal infrastructure funding makes more bridge lighting projects likely in the coming years, light technology companies and designers predict that it's a good time for electrical contractors to enter this niche.
How bridges are viewed is changing along with lights themselves.
"We've seen bridges evolve from just being a functional mode of transportation in a city to—in many cases—becoming cultural icons of the city," said Tim Guion, vice president of marketing at Lumenpulse, an LED designer and manufacturer. Lumenpulse is building lighting systems on bridges across the country.
In the past, a bridge would merely be lit for the sake of traffic safety.
"It was making sure the drivers didn't drive off the bridge," he said. For electrical contractors installing that lighting, the project was pretty straightforward: "You bring power to the lights, and they turn on and off with a photocell; it was very basic."
Fifteen or 20 years ago, lighting started to change, beginning with architectural lighting to illuminate building exteriors. Companies began to use LEDs to showcase building facades while highlighting the landscaping, walkways and parking areas. Controls managed daily lighting, then got more sophisticated—in large cities and on small overpasses.
Just how advanced the lighting of today is often depends on funding and community opinion. Controls give cities and transit authorities a way to adjust the lighting according to the conditions and activities of each day. For instance, a transit department may want to dim the lights so they aren't blinding residents on one side of a river whose homes closely face the bridge.
Once controls are in place, however, they create opportunities for internet of things (IoT) systems to make a bridge part of a smart city. There is also a trend toward shared intelligence, Guion said. If a transportation department is responsible for multiple city bridges, today's IoT systems can link all the bridge control systems on a single server, and at the touch of a button, the bridges simultaneously change to a preprogrammed look, so the idea of a connected system is what's coming next, he said.
That allows for synchronization of remote diagnostics and bridge maintenance in real time. If there's weather-related damage or need for a new power supply for a particular light fixture, controls enable managers to proactively schedule maintenance without an on-site inspection.
"It just shows up on a computer screen that says, 'Hey, we've lost communication with that fixture. You need to schedule a maintenance team to go out and take a look at it,'" Guion said. Sometimes remote repair is possible.
Some contractors have begun specializing in these kinds of solutions, but it requires knowledge about the environment, governing bodies and payment structure. Electrical contractors that do the work understand just how hard weather and other conditions can beat up on the installation after they finish. LED lighting fixtures are essentially little computers that have been designed and engineered to withstand the elements, Guion said, adding that they are only one part of the whole system.
"Anytime there's a junction box or wiring compartment," keeping those points waterproof is challenging and essential, he said. "Contractors need to know how to keep water or ice from forming where it shouldn't form."
No one wants to wire a light and find water coming up the cable six months later, he said. There are several cabling options, depending on how much data and power the lighting fixtures need. In many cases, LED lighting and controls require an ethernet backbone. Contractors doing this kind of bridge construction find themselves using industry standard Cat 5 or Cat 6 cable, sometimes with a fiber optic backbone, depending on the distances being traversed across the bridge, Guion said.
Some structures challenge ethernet's distance limitations and require repeaters and hubs, "so when we're designing these systems, we work very closely with our contractors to ensure that they're aware of the ethernet backbone infrastructure that's required," he said.
That could mean installing ethernet directly into a fixture or DMX controller, which is the most widely accepted colorchanging control protocol for this kind of application, Guion said. Familiarity with DMX is essential, and, when it comes to this type of controller, there are two elements to keep in mind, he said. The first is the manufacturer's low-voltage wiring diagrams, and the second is education, because contractors must keep an eye on the latest DMX products available and their cabling needs as the technology upgrades.
Beyond Cat 5, 6 or fiber, another option for cabling a bridge-lighting configuration is the standard power cable for lighting control signals. In this case, the low-voltage control data is sent over the existing power line. This installation enables users to change LED colors, but it doesn't accommodate high-speed data through an ethernet backbone. Bridges with systems that include lights chasing up and down the structure or that adjust with the flow of water underneath would require direct low-voltage connectivity.
Art and design
Today, a bridge is not just something to walk or drive over, it's a piece of art, said Ken Taillon, manager of municipal lighting services for lighting design specialist Short Elliott Hendrickson Inc. (SEH). Often the goal is dual-purpose: to provide lighting for drivers and pedestrians while serving as an icon, Taillon said.
The company works closely with contractors to ensure their bridge-lighting system's success during and after installation.
"It's always been our focus to make sure that [contractors] know we are looking out for longevity; we essentially want to provide a bulletproof system," he said.
That means not skimping on the types of conduit, for instance. Taillon said that there is a wide variety of quality among controls products in the market, and the choice of products can make the difference.
"There's incredible technology available, so there's all kinds of opportunities to provide a really dynamic light shell or to keep it real subtle," he said.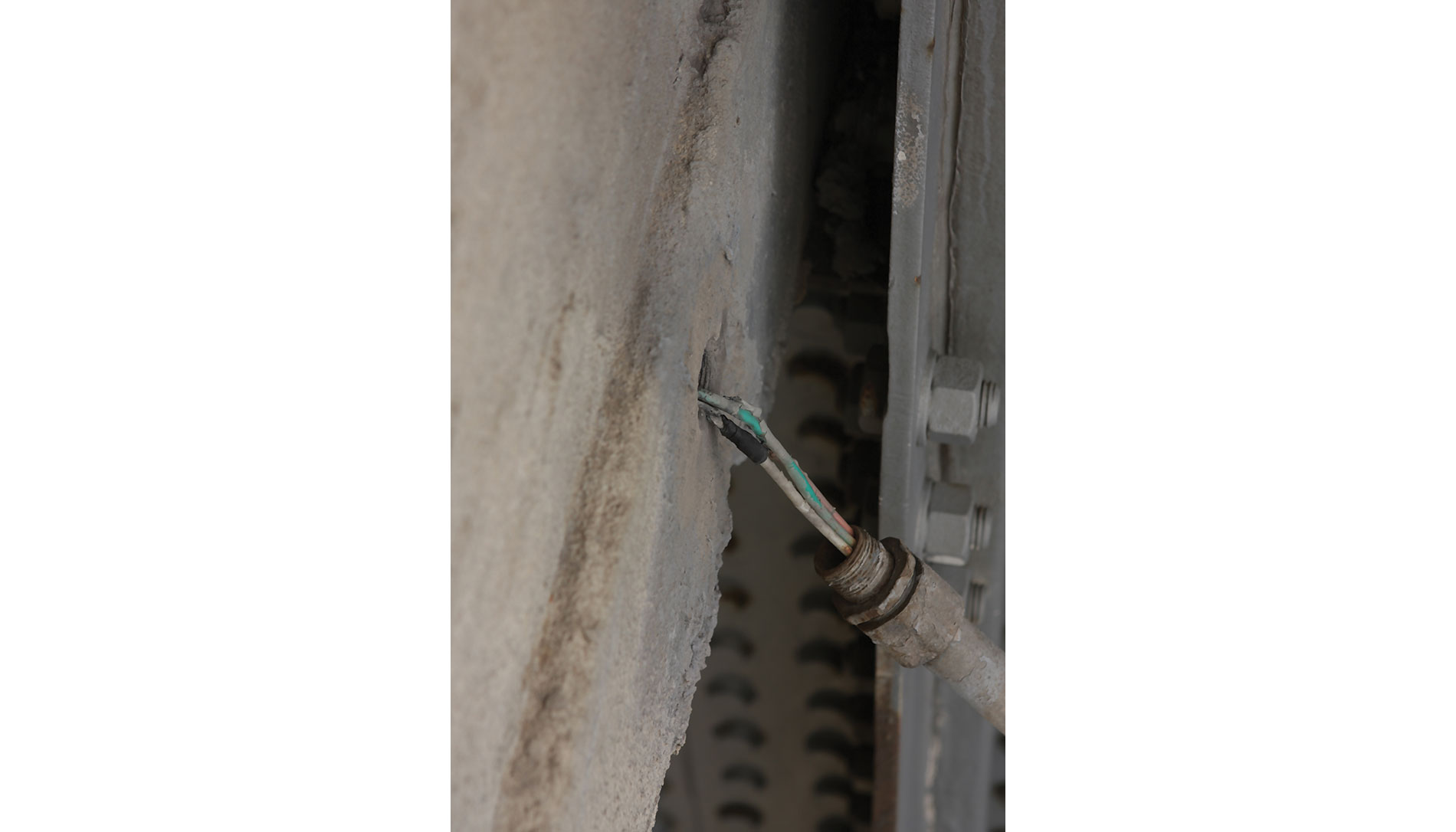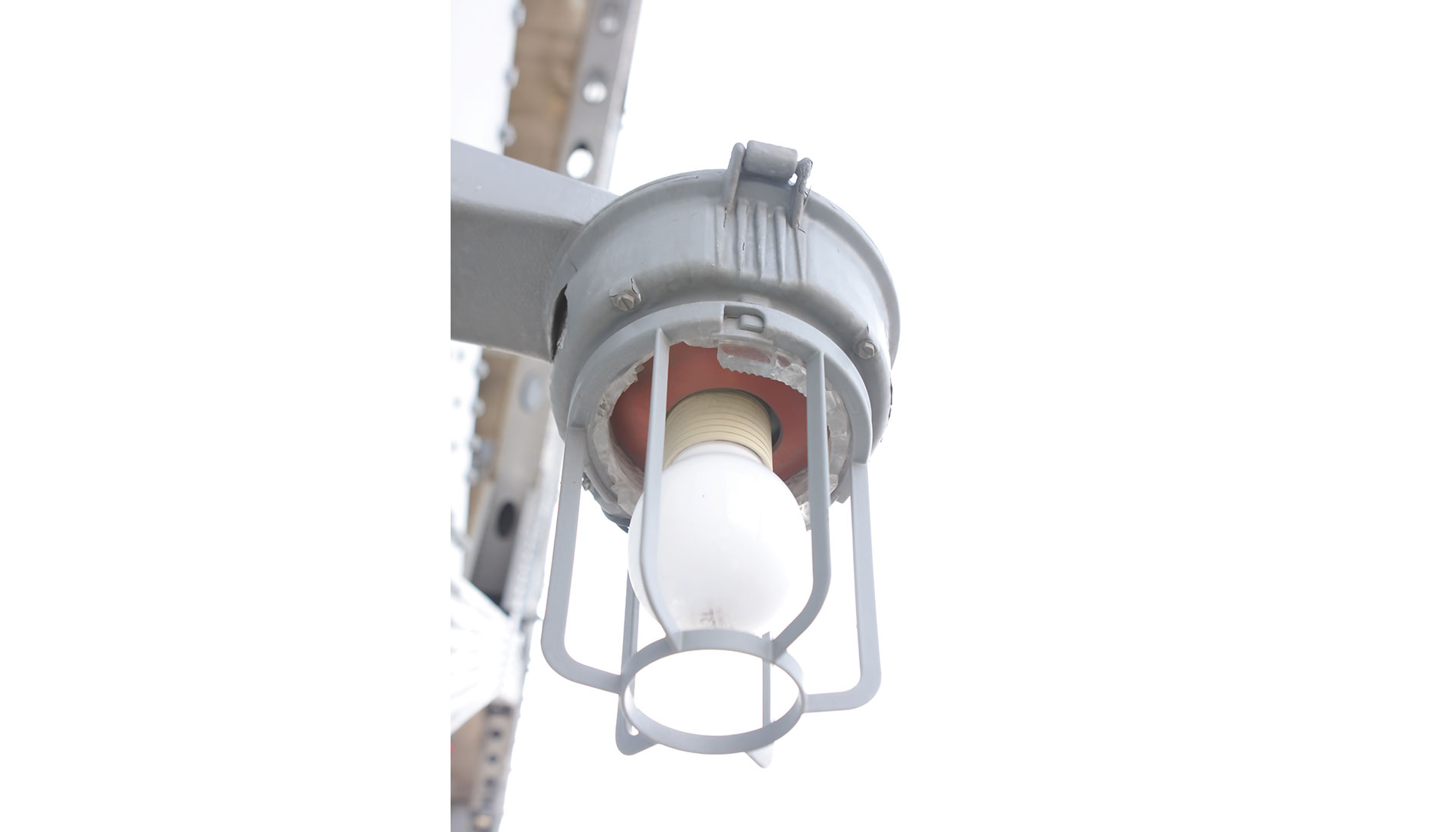 Bridges demand quality lighting more than most structures. Vibration from cars, heavy weather and salt from the road surface can all affect the installation and make maintenance more difficult.
"It's a vibrating, salty structure, so attention to detail is everything," Taillon said. "Every time you go in there to do any kind of maintenance, you may have to shut the bridge down," close lanes or move traffic. In some cases, he added, workers are hanging 150 feet above the water, so the less maintenance required, the better for all parties.
For lighting technology providers such as Signify, the work has been escalating over the last three to five years, said Martin Stephenson, president and CEO at Signify Canada. While federal money will serve many projects, funding today also comes from private sources, and it creates a complex environment in which contractors sometimes work with multiple parties providing funding.
"There needs to be a specialism for contractors to be comfortable working with government bodies," Stephenson said.
Diversity comes from financial sources, a life-quality point of view and the technology itself. That means work in this area can be quite challenging and prestigious, "but it's not your normal contracting engagement," Stephenson said.
Working around traffic creates a host of demands, including how to direct the traffic, work at heights and manage the necessary safety equipment. Signify, which offers Color Kinetics, its specialty bridge and outdoor lighting brand, has developed installation tools and techniques to ensure a faster, safer and more secure installation. For example, the company now offers a magnetic system to attach the lighting fixtures directly to the bridge so they don't affect the bridge's physical integrity.
Contractors do best if they engage early with Signify, "and let us walk them through the process," Stephenson said. Nobody wants to see an installation that requires rework shortly after the project is done. However, it happens more often than it should. Stephenson estimated that Signify was reworking five or six projects completed by other parties within the last five years. One or two projects involved complaints around light pollution. The wrong components had been used, "and either that's distracting drivers on the bridge or it may be causing a problem with the environment, especially if they're over water," he said.
Other issues involved products that didn't meet vibration standards and an installation that had damaged the bridge's structural integrity.
In the meantime, considerably more work is ahead. The 2021 Infrastructure Investment and Jobs Act includes a total of $40 billion in funding for bridge repair, replacement and rehabilitation. The American Society of Civil Engineers found that there was a backlog of $786 billion worth of road and bridge repair needed in the coming years.
"I would say any electrical contractor that makes this a specialty of their firm will have a lot of work coming up," Guion said. "For those who become bridge retrofit lighting experts, that's going to be a good business model for the next couple of years."