As lighting becomes a more complex category for electrical contractors, it is beneficial to gain a firm grasp of what lighting can do, how to evaluate its performance and what new opportunities exist.
It's never too late to learn. For those in the know, it's often a good idea to brush up and stay up-to-date. Below, experts answered questions on a common theme: something important that all electrical contractors should know about lighting.
What does "quality lighting" mean in an application? What is it, how can it be measured and what does it provide?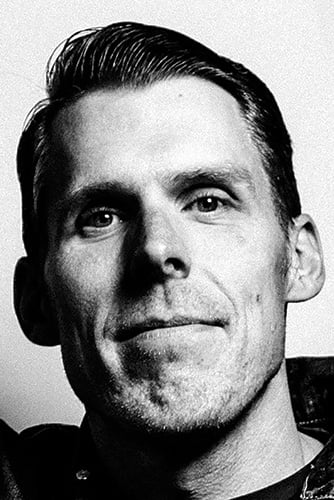 Chris Sorensen, director of engineering, Luminaire Concepts Center, Acuity Brands Lighting, Conyers, Ga.: Quality lighting is the result of a well-executed design with luminaires that have aesthetic detail integral or complementary to the architecture. It is intentional light, on surfaces or objects, for visual acuity or performing tasks, to draw focus to a particular area or render faces such that people look and feel their best. It is comfortable and can be observed and measured by illuminance contrast ratios on surfaces, ratios of vertical to horizontal illuminance, shadowing effects, color separation and striations in beams and visible flicker. Visible luminance is used as a design element. Luminaire materials and finishes coordinate with the architectural finishes.
When quality lighting is executed, the architecture is performing at the highest level possible and people are comfortable. This yields a multitude of positive results depending on the application; people are more productive, collaborative, creative and efficient. In a retail environment, the beautiful rendering of products can result in higher sales. In an exterior environment, it can render iconic architecture with immense branding power. Quality lighting can make or break the intended function of a building or space.
How does choice of light source affect color perception in a space, and what are the primary metrics and rules of thumb ECs should know?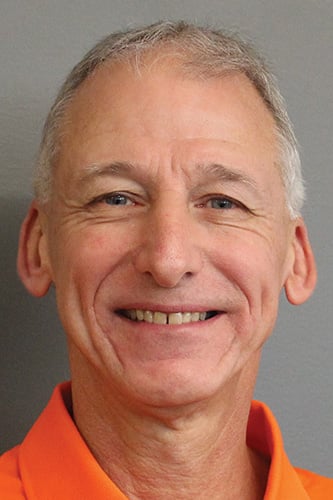 Rich Rattray, strategic accounts project team member, LEDvance, Wilmington, Mass.: Now that LED lighting has gained popularity due to high efficiency and long life, quality of light is the next logical opportunity. One of the biggest end-user complaints after the lighting retrofit is color perception in a space, specifically that objects appear a different color than normal. LED lighting exists today that provides huge improvement in light quality versus traditional light sources.
The industry has made it easy for electrical contractors to identify LED lighting that has improved quality of light. Manufacturers have started to add color quality comparison data to their product cut sheets and marketing material. ANSI/IES TM-30-20, an American National Standard method for evaluating light source color rendition that is published by the Illuminating Engineering Society, shows results graphically so that contractors can easily see the color performance of one light source versus another.
Another option for electrical contractors is going with products that are color-selectable, where one product can deliver multiple color temperatures. Some customers may think they want a certain look for a space, but when the lighting is installed, they may feel the space is either too cool or warm. Rather than having to reinstall a whole new lamp or fixture, by being able to adjust the color temperature of the light right at the light source, this allows an EC to affect the color perception of a space easily and quickly to the customer's liking. This also saves space in the contractor's inventory and truck.
What story does a luminaire's photometric report tell, and what is the simplest way to read and interpret it?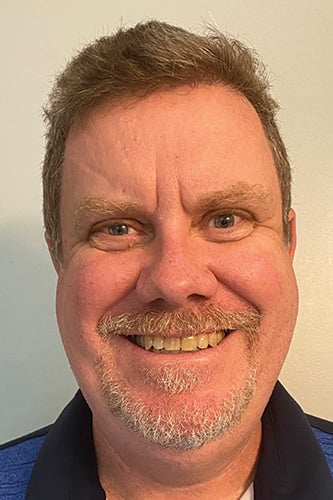 Bill Liberto, regional sales manager, EarthTronics, North Shores, Mich.: The illumination that a lighting fixture provides is dependent on so many factors. Engineers can look at a polar candela distribution plot or an isoilluminance plot and have a good idea of the light intensity and light distribution from a specific fixture. But most of us that deal with the application of light would be best served by a good lighting layout that shows the fixture in application.
Most lighting companies are happy to assist with a lighting layout that takes into account the variables of room dimensions as well as wall and floor coverings that will affect the desired light level. The software involved uses each fixture's unique IES file to create a snapshot of what the illumination level will be across the room and specifically at the height or level of the task involved. And it is reported in foot-candles, which we can easily relate to. These reports reveal light levels at several points across the working plane so that you can evaluate if it will meet your requirements. This tells a story of what you can expect after installation.
How do LEDs dim, and what is the advantage?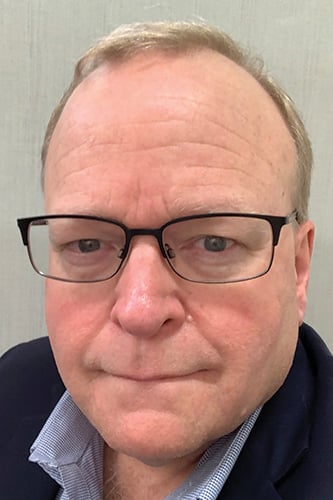 Tom Leonard, vice president of controls, Leviton, Melville, N.Y.: Unlike legacy fluorescent lighting that was not dimmable unless equipped with a dimmable ballast and appropriate nonshunted lampholders, the vast majority of LED luminaires are dimmable right out of the box, and many even offer multiple dimming options such as phase control or 0–10V in the same unit. Dimming has gone from a specialty to a stock item, creating easy access and opportunities for control options on most every project and application.
Compatibility is especially important when selecting an LED control solution for dimming. The first step to ensure compatibility is determining the type of driver the LED fixture uses. The driver will power the LED fixture and translate signals from line to low voltage.
LED lighting can efficiently light a space with a higher quality of light and increase energy savings. An electrical contractor can further increase their margins and provide value by recommending lighting controls that meet the customer's needs and identify additional opportunities to improve how the lighting operates in a space. With the ability to control the brightness and color of LED lighting, virtually any design intent can be achieved in various applications.
Again, another opportunity created by LED is the many controls solutions that they support as a standard product. Because controllability is built into most commercial LED fixtures, there are no extra costs or "special order" requirements, and the same is true of the controls that go with them, such as dimming occupancy sensors, wall box and system dimmers and wireless controls.
What are the "nonenergy benefits" of networked lighting controls, and how are they a potential game changer?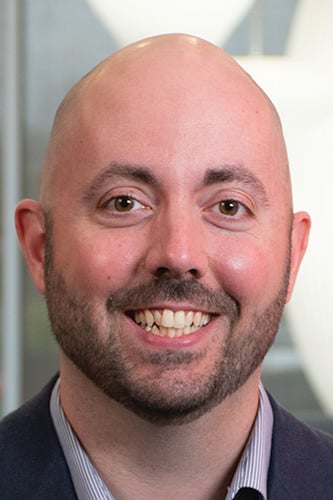 Chris Udall, senior project manager for commercial business, Lutron Electronics, Coopersburg, Pa.: The future of smart building technology includes systems that quickly and easily embrace change—new work patterns, more sustainable building environments and technologies that facilitate smarter, more integrated spaces. Networked lighting controls can support these goals.
From the contractor's perspective, smart, connected, wireless control is simpler to design and install, minimizing risk and maximizing the contractor's ability to meet customer requirements. With features like app-based programming, remote diagnostics and cloud backup/restore for your site programming, networked controls make it easy to adjust the lighting over time to meet changing space and client needs.
Connected lighting systems also facilitate the collection of building­-performance data and enable advanced integration with other building systems. The result is a smarter, more efficient space with lighting that helps meet performance goals, makes occupants more comfortable and provides a differentiated experience that can help attract and retain longer-term, higher-value tenants. They're more future-proof, as cloud connectivity makes it simple to update and improve system capabilities over time without requiring on-site technicians. And networked controls enable remote troubleshooting and factory support, simplifying service calls in the event something does go wrong.
While so much technology becomes quickly obsolete, networked lighting systems can continue to get smarter over time, delivering benefits that match the pace of innovation.
What points of integration between lighting and other building systems are becoming common, how is it implemented and what are the benefits?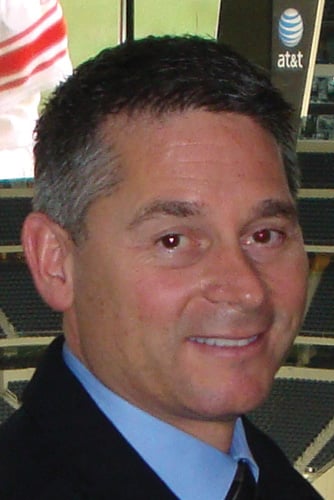 Gary Meshberg, director of industry and market engagement, Digital Lumens Inc., Boston: Building system integration—or building management systems (BMS), as it's often called—may include one or more "subsystems" within the building. One of the systems—networked lighting controls (NLC)—is often a cornerstone of these systems, as its integration with various building systems generally provides a good return and "bang for the buck."
For example, the temperature set by the HVAC system within a space may be set back from 73°–78° when the space becomes vacant and the NLC occupancy sensor times out and sends a signal to the BMS. Security cameras viewing the parking lot may detect motion and signal the lighting in the parking lot zone to increase from low to high and thereby enable greater resolution for the video image. Common subsystems that are integrated with NLC include HVAC, demand response, security, fire and card access.
Some systems can integrate through a simple contact closure. Although this method is simple to do, it's not digital; therefore it does not allow for two-way communication and is very limited. Additionally, this method typically requires additional hardware. One of the more common integration methods is via BACnet, which is an open industry standard communication protocol for building automation and control networks.
Integration not only provides the core benefits but also exploits the synergistic benefits such as temperature setbacks, enhanced security and energy savings.
How do utility rebates work, and how can contractors help their customers take advantage of them? Is there a model approach that works best for electrical contractors?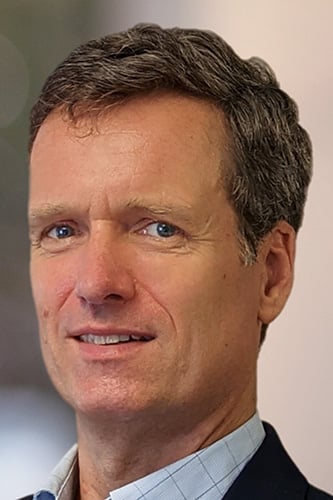 Leendert Jan Enthoven, president, BriteSwitch LLC, Princeton, N.J.: Utility rebates help reduce the price the customer ultimately pays for upgrading their facility to energy-efficient lighting. It can cover a significant portion of the project cost and help motivate customers on a tight budget. It can also help customers who are on the fence by adding a sense of urgency because programs can run out of funding at any time.
Prescriptive rebates are the most commonly available. With these programs, the customer typically receives a rebate check about 10–12 weeks after completing the project. They often require pre-approval from the utility before installation. Also, in some regions, there may be midstream or instant rebates. With these programs, the contractor usually takes the rebate right off the invoice and is reimbursed directly by the utility.
Electrical contractors should always look into all available local programs and include the rebates on every quote they make. It improves their margins and offers a value-added service their competitors may not provide. Some contractors will offer to do the paperwork themselves, others will point customers in the right direction and let them pursue the rebates, and some outsource rebate paperwork to a third-party rebate processor to reduce their hassle.
DiLouie, L.C., is a journalist and educator specializing in the lighting industry. Learn more at ZINGinc.com and LightNOWblog.com.

About
The Author
DiLouie, L.C. is a journalist and educator specializing in the lighting industry. Learn more at ZINGinc.com and LightNOWblog.com.