In January, President Joe Biden signed the $1.2 trillion infrastructure bill, which includes $65 billion for improving broadband access, especially in rural and tribal areas across the United States.
I spoke to Mike Starner, NECA's executive director for outside line safety, and Jeff Beavers, executive director for network integration and services at NECA, to discuss the effort to raise electrical contractors' awareness of the opportunities in the rapidly growing fiber-installation market.
Why is now a good time to be thinking about expanding into fiber installation for electrical contractors who are not currently in the business?
Starner: Utilities across the country are leveraging this technology to meet internal communication and operational demands. At the same time, there is an increased focus to expand broadband into rural and underserved communities. Many have drawn a comparison to the Rural Electrification Act of 1936, which brought essential electric power to remote areas. Broadband is quickly becoming an essential service.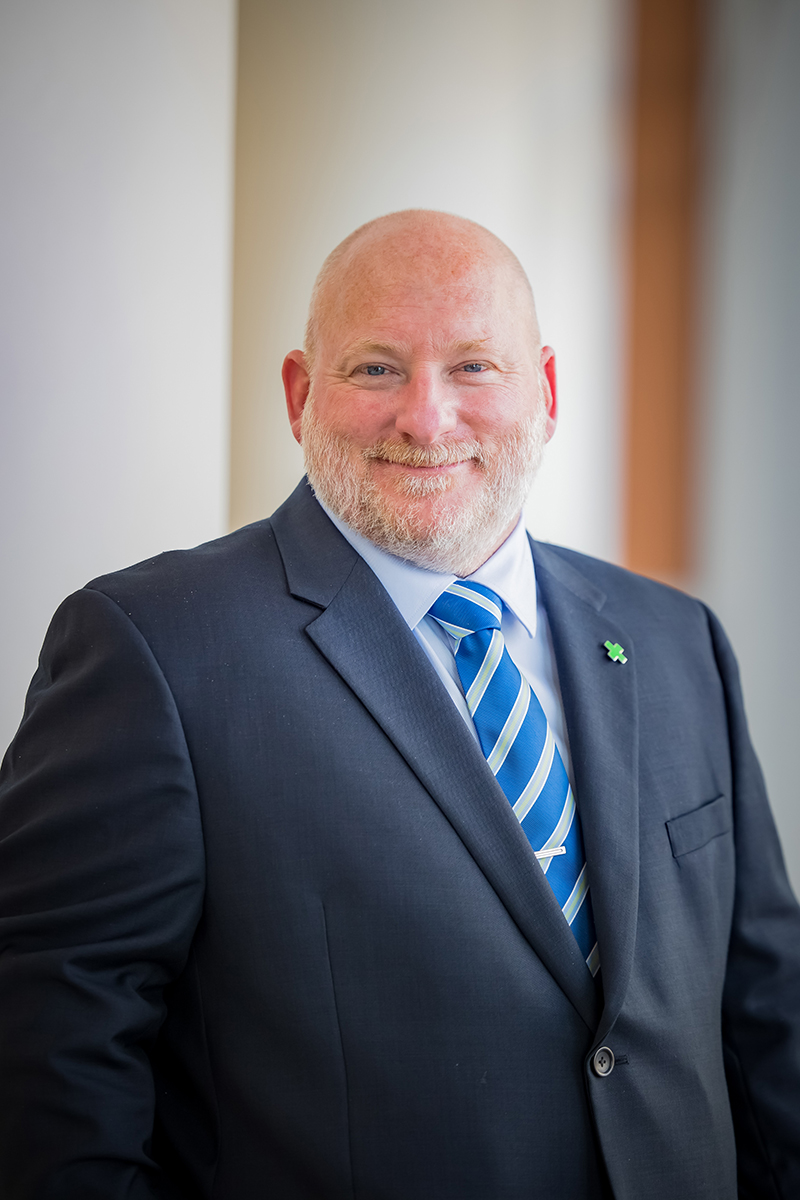 Mike Starner, NECA's executive director for outside line safety
Beavers: Every industry today is connected. In 2022, Parks Associates reported that U.S. internet-­connected households owned an average of 16 connected devices, an increase from 13 connected devices in 2021. Also, 5G, being adopted for ultra-low latency, high availability and reliability, will require fiber optic cabling, and lots of it. Resulting network densification will utilize small cells, which use low-power, short-range wireless transmission systems to cover small geographical areas. Carriers plan to deploy 100–350 small cable cells per square kilometer for 5G, compared to the typical two to five sites to support 4G, and every small cell requires fiber optic cabling.
Deployment strategies continue to evolve rapidly. For example, one major carrier had cable with a minimum fiber strand count of 144 for backhaul. Within a year, the count increased to 864! Strand counts have continued to grow exponentially, with 864 doubling to 1,728 and again to 3,456. There are cables now with upward of 6,912 strands.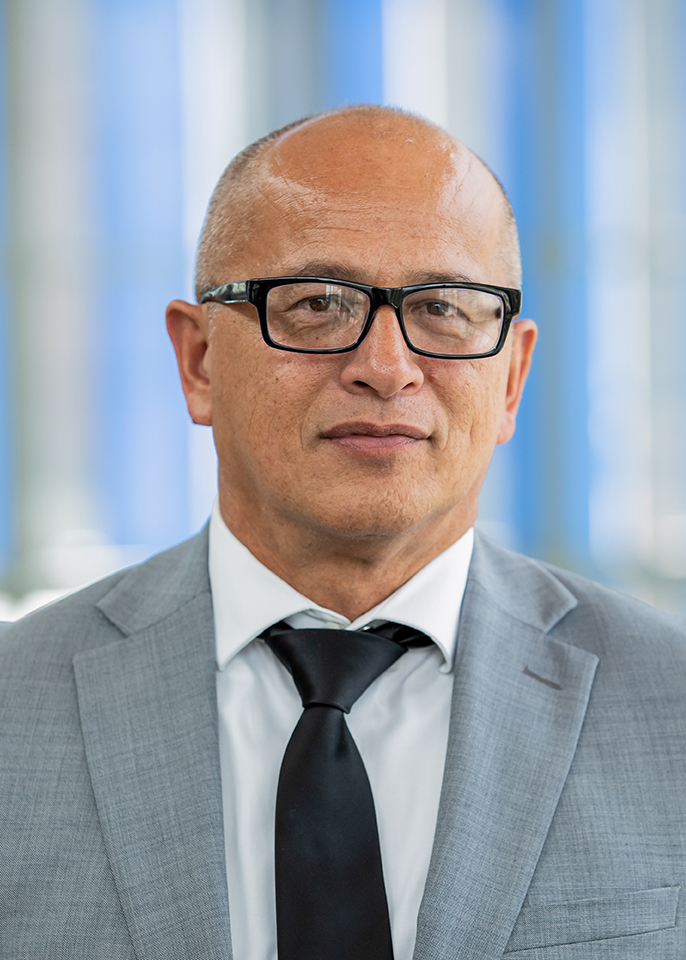 Jeff Beavers, NECA's executive director for network integration and services
What impact could the $65 billion broadband investment in last year's infrastructure bill have on opportunities in fiber installation?
Starner: An investment this large will find its way into the strategic plan for most, if not all, utilities. This will trigger the development of capital projects to install lines and equipment across the United States.
Beavers: Some states have already received Broadband Equity, Access and Deployment (BEAD) funding, specifically defined as "planning funds," to initiate the development of five-year infrastructure upgrade and expansion plans. However, many telecommunications companies must meet tight broadband delivery timelines to qualify for funding. Plus, pole owners must address a few common issues: space to locate a new attacher's facilities, clearance to meet separation requirements, the strength of the pole and pole change-out if necessary to support a new facility. All these issues will create backlogs, which some provisions of the BEAD program aim to address, and electrical contractors will be needed to augment the staff of many pole owners. Opportunities also exist to support the attachment of fiber cabling and support systems to utility poles, along with opportunities for make-ready construction projects, pole transfers and other collaborative tasks.
Who are the potential customers looking for fiber installation professionals? I usually think of fiber as a cable TV technology—what other kinds of companies also need this work?
Starner: This technology will enhance or replace the way people, organizations and systems communicate. It's hard to identify every area that will be touched, but it is a safe bet that it will touch everything. Installing lines, terminating/repairing lines and equipment installation and maintenance is an opportunity for every sector—add on service agreements, and this represents a very large customer base.
Beavers: Telcos, cable companies and internet service providers come to mind. Today's customers were once the service providers, who had in-house engineers, installers and maintainers. The model has changed, and the service providers are outsourcing this work.
As an example of how the market players are expanding, T-­Mobile, a wireless service provider, is competing with traditional internet service providers with its own fixed-wireless service. It will change strategies for fiber optic buildout and the return on investment for running fiber-to-the-home, along with the number of homes passed (the number of homes that are within access of a network) and adding new subscribers. With this approach, a wireless carrier would need fiber deployed to a cellular tower providing coverage to prospective customers. This introduces a new customer for fiber deployment.
Do you think electrical contracting firms already involved in outdoor line work are aware of the opportunities fiber installation work could offer?
Starner: I think many line contractors are aware of this market, but I don't think they all appreciate the opportunity it presents. A majority is familiar with installing the main infrastructure, like installing messengers, self-supporting duct, cables and equipment. However, I think some miss the opportunity to splice, terminate and service equipment. Utilities that prefer to install the fiber in the supply space enjoy the security and protection that comes along with that. ECs who are qualified to work in this space enjoy a competitive advantage.
Beavers: For the electrical contractor already installing optical ground wire (OPGW), the fiber splicing, termination and testing is often outsourced. The construction of the OPGW (stringing, sag and tension and attaching to towers) is the difficult part. The contractor could get training on fiber splicing, termination and testing. This training and added equipment provide a path for more services and work inside substations, fiber installation for solar farms, wind farms and other offerings. ECs are also suited for broadband work, particularly for aerial work, where it is often attached to the same pole infrastructure they are already working on.
What don't utilities know about electrical contractors' capabilities—what skills do they bring to this work already?
Starner: Since many electrical contractors focus on the heavy lift—installing wire, cable and equipment—utilities may end up splitting a bid to source a specialty contractor to perform splicing and termination services. In situations where utilities install their fiber in the communication space, there is an increased risk of underqualified installers and poor workmanship. In addition, installing the fiber in the communication space leaves the fiber exposed to public interference and potential safety concerns.
Beavers: They may perceive the EC's capabilities as electrical only. But many ECs also have low-voltage divisions or in-house fiber optic capabilities. Additionally, contractors already doing line work are formally trained and experts in working in the power space and understand approach distances, working in confined spaces, working in the right-of-way and make-ready work, among other issues, and are well equipped for broadband construction. For utility work, the EC who is already installing ground wire for a T&D project is a candidate for also installing OPGW or all-dielectric self-support (ADSS). OPGW serves the same purpose as a ground wire but adds fiber optic strands for communications, corporate IT applications and SCADA systems. ADSS can be deployed in the power space while avoiding overcrowding in the communications zone.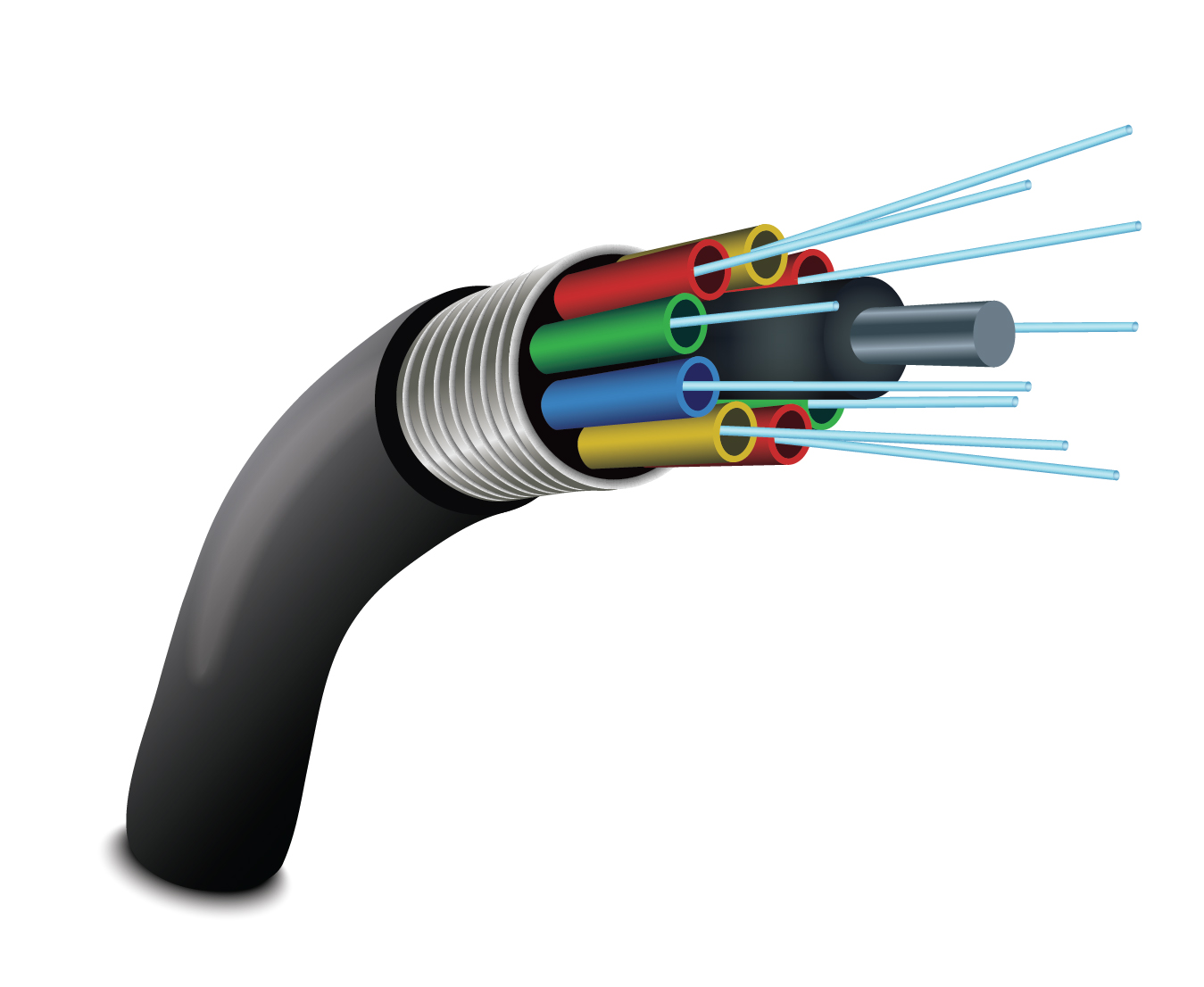 Getty Images / pablofdezr
What kind of training is needed for electrical contractors looking to expand into fiber installation work? And are there certifications customers are looking for that contractors should consider pursuing?
Starner: Installing fiber overhead or underground relies on the same tooling and techniques used for electrical components. Installing messengers, fiber duct and cabling would not require much additional training other than how to avoid damaging the fiber during these processes. The splicing, termination and servicing of the equipment would require additional training.
Beavers: Fiber splicing, termination and testing is available through some JATCs, whether the curriculum is from the Electrical Training Alliance or BICSI. Training is also available from manufacturers such as AFL. The Light Brigade has several hands-on courses, including for OPGW, with unique safety training, de-energizing systems and ground mats.
For the construction phase, ECs could get manufacturer training on attachment hardware specifically made for OPGW, with safeguards for optical fiber bend radius, crush ratings and other requirements. For ECs already doing underground work, training is available from the same organizations above, as well as various manufacturers of conduit, HDPE, hand holes, pull boxes, air-blown fiber apparatus and other products that takes into account the specific bend restrictions and pulling tension for fiber optic cable.
What work is NECA doing to expand opportunities for contractors in this field, including in training and broadening awareness among utilities and other fiber-centered businesses of how electrical contractors can help them reach their goals?
Starner: NECA is raising awareness around the opportunities surrounding broadband. There are many ways for an electrical contractor to get involved. To prepare, ECs should evaluate their capacity to take on this type of work. They should acquire tools and equipment, train their workers and educate customers on their capability. Contractors should expand their focus to include more than just installation of cables and lines and develop a program and a workforce that can complete this type of specialized work. NECA will be developing resources to help contractors make strategic business decisions in this area.
Beavers: This is a largely unregulated/unlicensed industry. NECA is working with our NEIS partners such as the National Association of State Contractors Licensing Agencies, BICSI and the Electrical Training Alliance to elevate what we do and do well and the need for licensing and/or competency exams. Along with this is an ongoing evangelism, so to speak, with outreach to decision-makers, authorities having jurisdiction and others who can influence change. And we welcome local collaboration with our members to deliver this important message.
Header image: Getty Images / pablofdezr