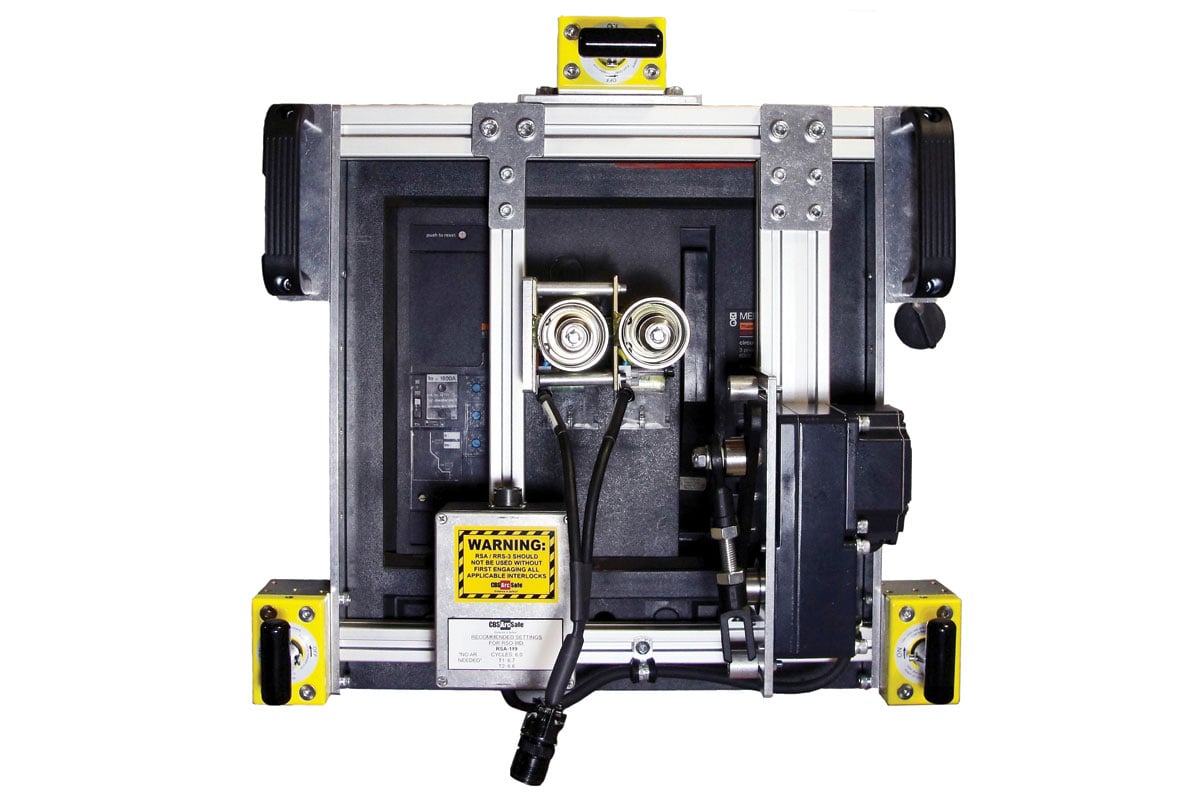 CBS ArcSafe's RSA-119 Remote Switch Actuator
CBS ArcSafe's RSA-119 is designed for the Merlin Gerin insulated-case circuit breaker. It is lightweight and portable and allows technicians to remotely close or trip the ICCB from a safe distance of up to 300 ft. while remaining outside the arc-flash boundary. It is compatible with 
all closed-door MP breakers.

There are no related products for CBS ArcSafe's RSA-119 Remote Switch Actuator