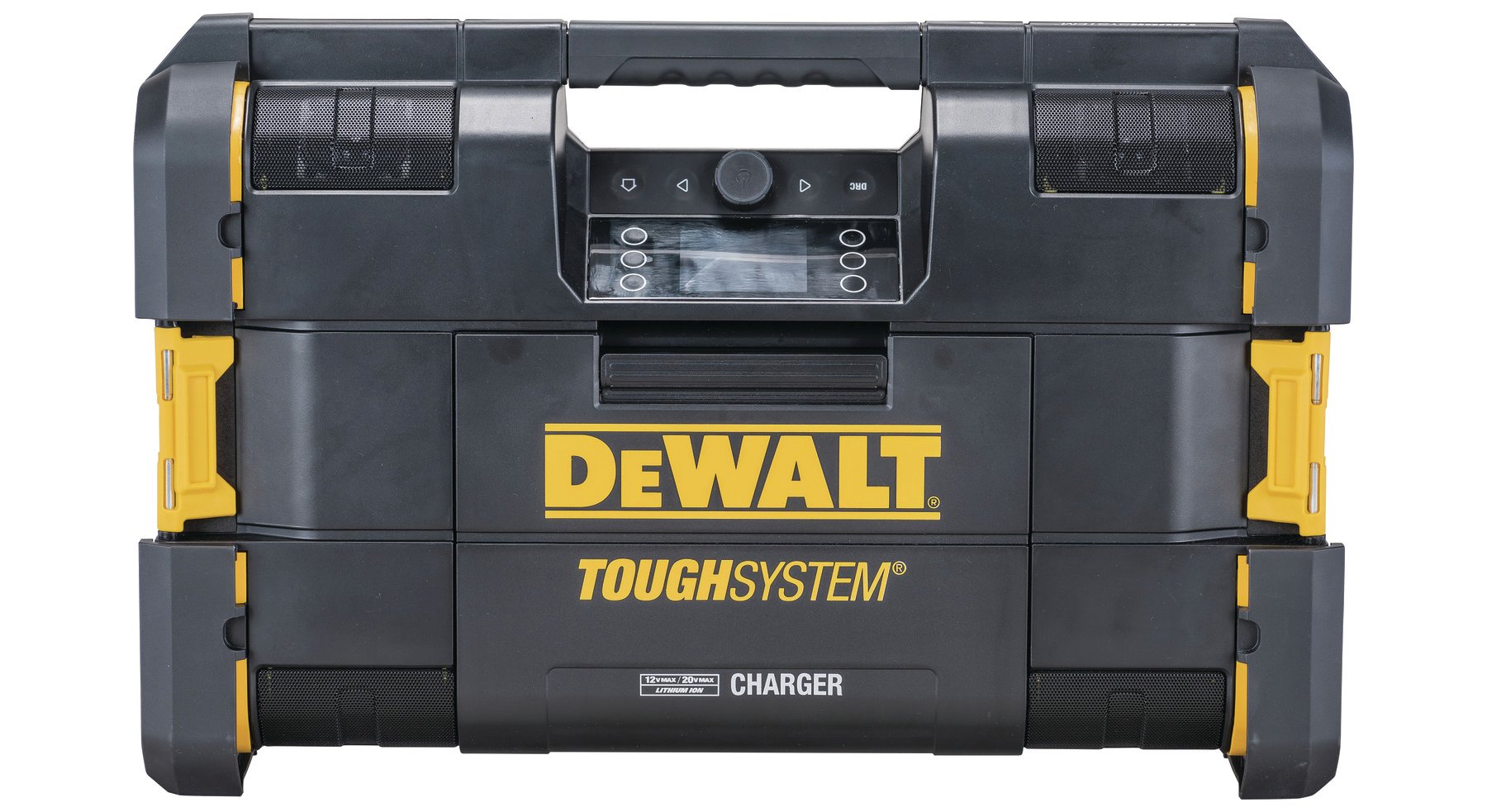 Radio
DeWalt's ToughSystem radio and charger features 360-degree sound, four full-range speakers and an
active subwoofer. It is dust- and water-resistant. It is
Bluetooth compatible and enables users to play music from mobile devices. It features a USB port for charging cellphones, a compartment at the top for storage and a wide-top handle.