Sometimes, the most rewarding jobs do much more than add to a company's bottom line. A team of contractors recently demonstrated this by donating their time, money and services to the construction of a new Boys & Girls Club in Kennewick, Wash.
To provide a community service, Sierra Electric Inc., a Pasco, Wash.-based electrical contractor, offered its high- and low-voltage construction services at a discount and found that the entire construction team worked more seamlessly than usual. That meant the contractor and subs met short deadlines, kept prices down and collaborated on-site without delaying each other.
In the effort to provide kids in a low-income neighborhood with a gathering spot outside of school, the EC donated about one-third of the cost of its services including lighting and low-voltage (security and voice/data/video) construction. General contractor Chervenell Construction contributed too, as company owner Gary Chervenell and his wife, Jane, donated $500,000 to the project. Chervenell encouraged the other subcontractors to donate as well, said Melinda Muro, the company's office manager.
The Boys & Girls Clubs of Benton and Franklin Counties have been serving the Tri-Cities area (Pasco, Kennewick and Richland) in central Washington since 1996. The first club opened in Pasco, then another in Richland, and then in neighboring Prosser, according to Adrianne Deen, Boys & Girls Club director of marketing and special events.
"Our mission is to provide a safe place for kids who wouldn't otherwise have it," she said.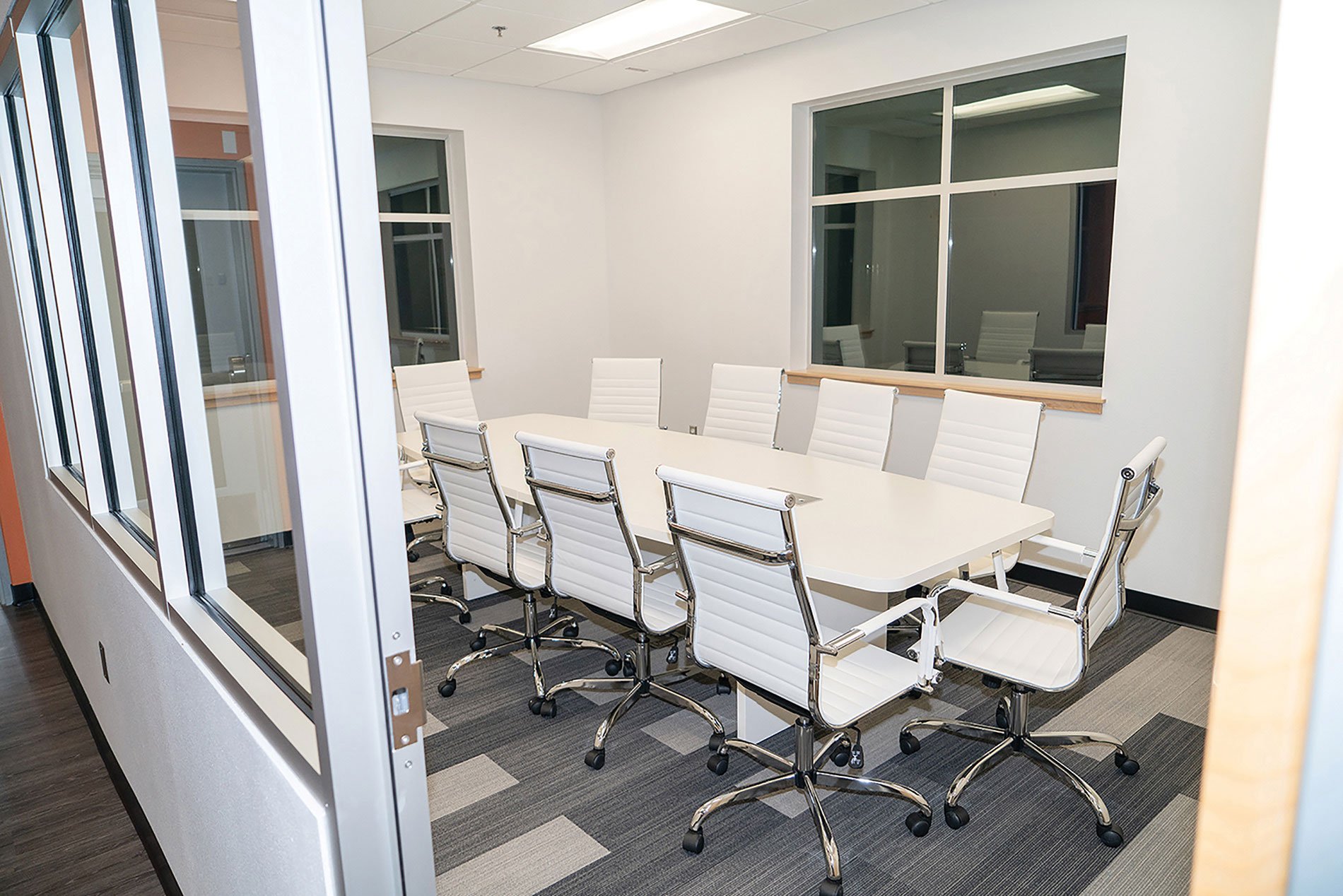 In some cases, the clubs have shared spaces in schools or used public buildings that were donated, but those buildings weren't designed or built with children in mind. Not only did it mean they couldn't always open a center in a location where the children were most in need, but the clubs also had space limitations.
"The building donations have been awesome, but we have to go where they are," Deen said.
Kennewick has a large population of kids that needed their own club. A large cluster of apartment buildings within a six-block radius houses more than 900 school-aged children, many of whom are from low-income families.
The Boys & Girls Club had a vision for Kennewick: a new facility with playing fields, a playground, and space for preschool children all the way through teens, all with security to control who accesses the site. In February 2018, the Boys & Girls Club board approved plans for construction. Discussing finer details followed, such as deciding what parts to put out to bid and what would be donated by companies and citizens.
Deen said a group of community investors committed to the project, and the organization raised nearly $2 million from fewer than 30 people. But more than that was needed. For instance, the club administrators wanted a gym, which wasn't covered in the initial plans and budget, and the cost of the facility grew to about twice what the initial budget allowed. However, Deen said the community was quick to respond to the need and fulfill the vision.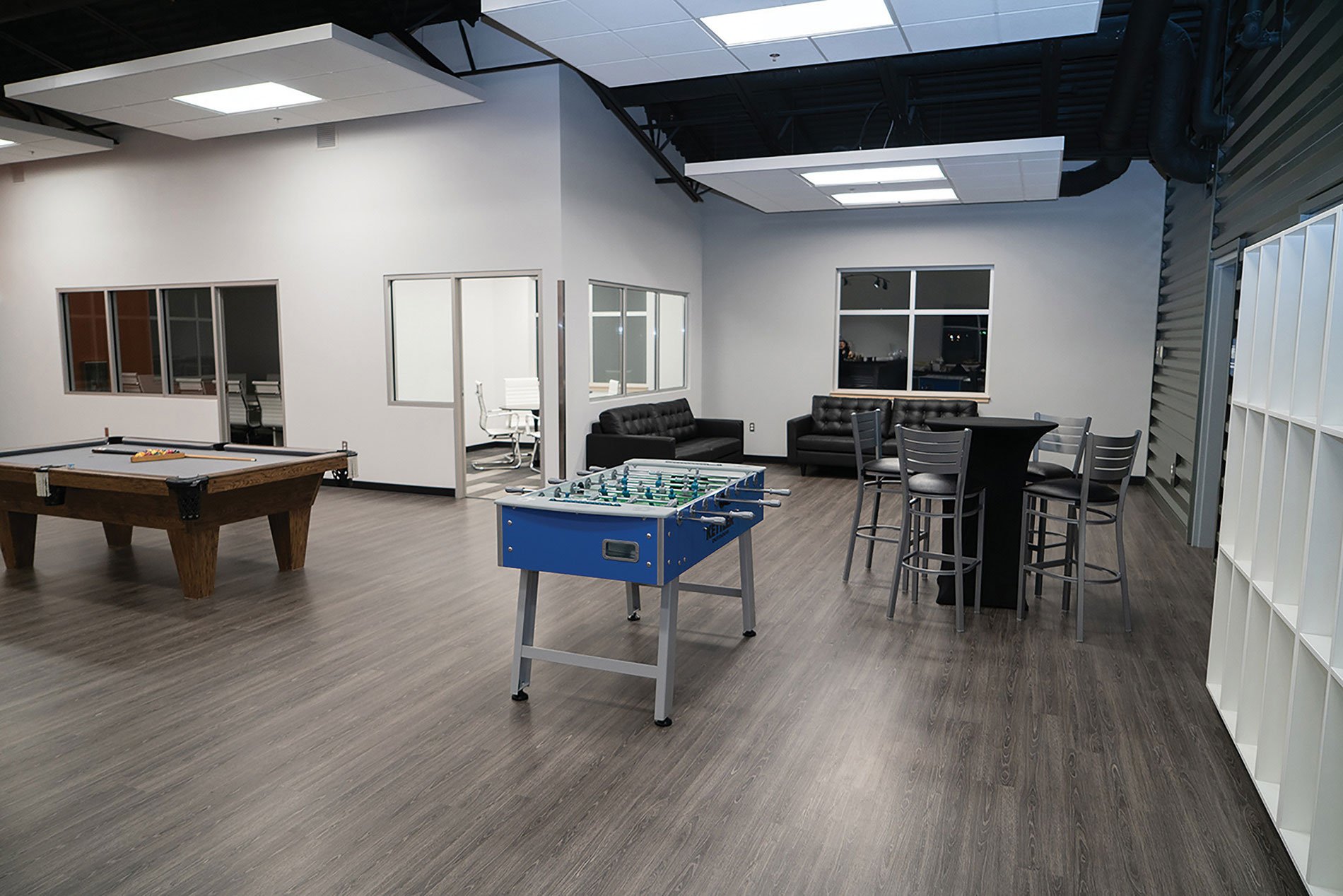 The Sierra connection
The club already had a connection with Sierra Electric: one of the club managers, Sarah Murphy, is married to Sierra Electric's project manager Joshua Murphy. Like other subcontractors in the area, Sierra Electric wanted to help.
When the project began, the Boys & Girls Club sent drawings that outlined indoor and outdoor power requirements. Sierra Electric put together two prices: what the overall charge would typically be and then what they would ask for instead to keep the club's costs down.
The electrical construction cost started at $340,370, and Sierra Electric was able to whittle that down to $247,454. They weren't given a specific budget, so the company simply looked at each item and where it could reduce costs, ultimately charging about $93,000 less than usual.
"We just started deleting money," Joshua Murphy said.
To make it work, Sierra Electric provided value engineering at no cost, cut the cost of supplies (with help from the supplier) and paid an agreed-upon, reduced payment to subcontractors. That quote went out in March, and the Sierra Electric team was on-site by April. The company provided data, lighting, and all related electrical equipment.
There were ways to keep the price down beyond charitable contribution. For one thing, Sierra Electric used less-expensive equipment where it could. The feeders, for instance, are aluminum rather than copper.
The team had to consider several unique requirements for the club. One was the need for growth.
"When we put conduit in the ground, we always put in extra," Murphy said.
The new clubhouse is built to serve hundreds of kids, with room to expand. At 23,000 square feet, it's the largest of the Tri-Cities area's clubhouses, and features a basketball court, ball field, playground and indoor gym.
The building includes a games room, a technology room, a learning center for homework, STEM activities such as Lego robotics, and wide hallways for cubbies and lockers. It also has a kitchen and dining area for breakfasts and lunches. It has an art room and area for fashion design as well as storage.
"We really had a lot of electrical needs," Deen said. "More than we anticipated."
Requirements included lighting the specific spaces and providing data connectivity, security cameras and automatic locks. Sierra also installed the nLight network lighting controls that enable both occupancy sensor and manual control of power use. With the automated controls, the lights stay on 10 minutes after the last person leaves, providing time for them to get across the parking lot.
To accommodate the high ceiling in the gym, Sierra Electric used a scissor lift for lighting fixture installation. The last item for electrical work was an exterior sign that illuminates at night and turns off automatically in the morning.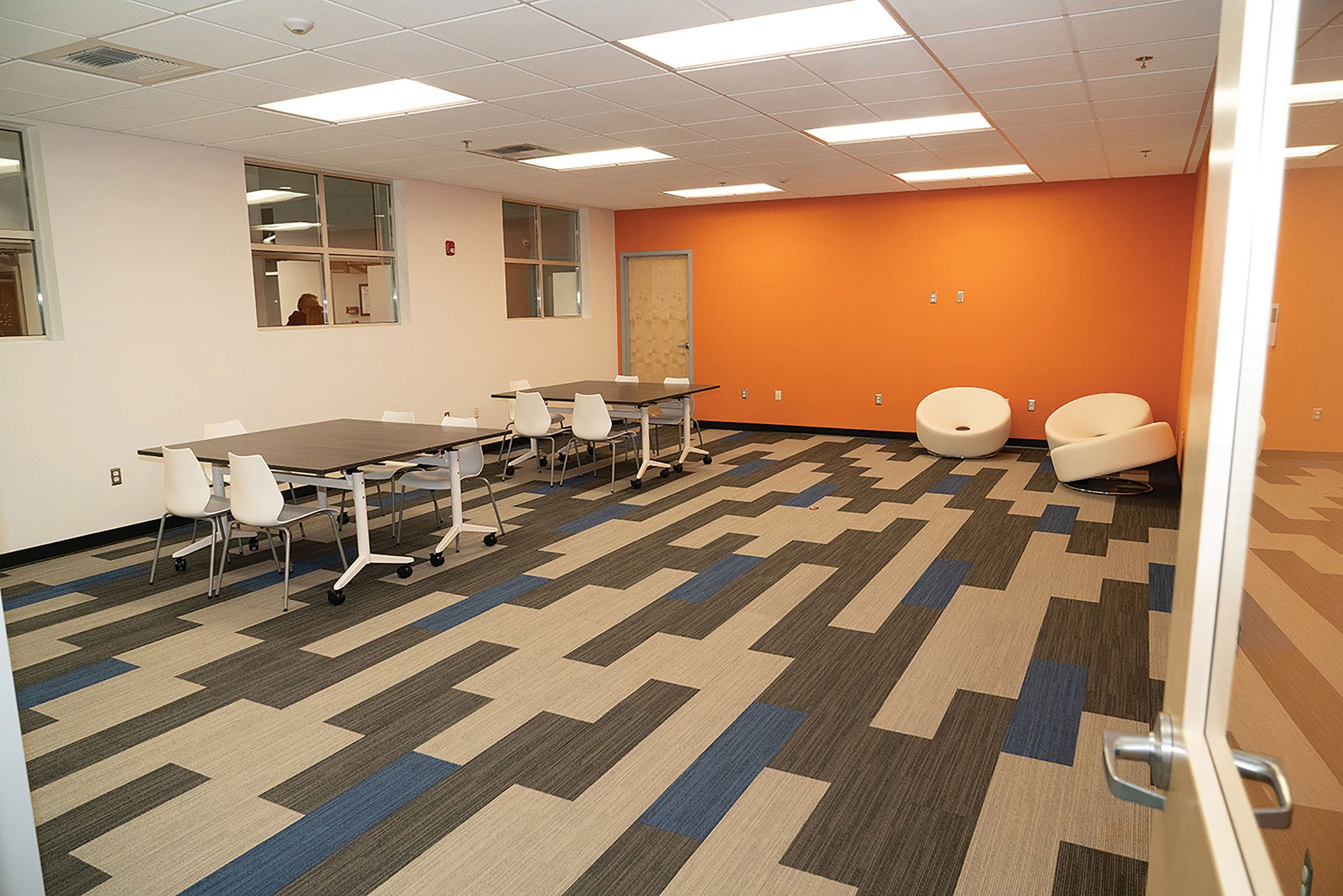 Time, money and materials
Sierra Electric had four workers on-site at peak and provided 1,777 man-hours of labor. It ran 51,250 feet of wire and installed 242 interior light fixtures and five exterior light poles. The system includes a 1,200-ampere (A), 120/208-volt (V) switchboard with a two-section 225A panel and three 200A rooftop units.
Because space was limited throughout construction, equipment staging took place at the site of the supplier, Stoneway Electric Supply in Richland. Stoneway worked closely with Sierra Electric to feed the necessary supplies to the EC as the project went forward, ensuring nothing dwelled there for any period of time. Space wasn't the only concern; the area also has a significant crime rate, so they didn't leave valuable equipment on-site overnight.
It was an open site, but there were no incidents of crime. Murphy said was one of the more gratifying parts of the project—the community seemed to respect it and what the building would bring to families.
"We had no vandalism, no tagging or spray painting, no theft," he said. "It made you feel like the community wanted to protect it."
The faster the club could be finished, the sooner it would open for children. The construction team not only met the tight schedule; the workers beat it by about two months.
The club opened this year, with preschool first, then for grade school two weeks later, then for teens.
"I think a project like this shows that small businesses can come together and really contribute to our community," Muro said. "It shows we can come together as sub- and general contractors to do something special. You just don't see many projects like this."
For Joshua and Sarah Murphy, it has been a family project. All three of their kids have attended Boys & Girls Club programs either during preschool or summer hours. Today, their oldest child is 9 years old, and their twins are 7.
Joshua Murphy is happy to see that they are able to give back so that other children can benefit in a community where those kids haven't traditionally had much.
"The kids make it worth it," he said. "There are more kids in that 10-block area than anywhere in Tri-Cities," he said.
Deen said the building serves as a lifeline for low-income families. Families pay $20 a year for each child's membership.
"Providing the kids with an option, that's what it's all about. It's been great to just to be a part of it," Murphy said.
The charitable nature of the project boosted the mood of everyone involved. That was in part because the contractor and subcontractors worked so well together.
"This was, by far, one of the fastest projects I've been involved in," Murphy said. "We were all of the same mind-set—we were not there to make money. There was a lot of camaraderie. No one trying to get in front of other contractors. When projects go so smooth like that, it makes you wonder why all projects aren't like that."
In the future, Sierra Electric plans to meet with kids at the club to talk about the work it did there and electrical work as a whole.
"We'll sit down with them and let them see what we did," Murphy said.