At the National Electrical Contractors Association, we know that our industry—like most—is all about people. From the people at our member companies, to the workers on the job site and beyond, everything we do is driven by the belief that it is all about people. The relationships that are formed within our association are a massive part of what makes the NECA community great.
It has been very difficult to remain physically apart for the past year and a half, but I am incredibly proud of how we have adjusted and of how NECA was able to find solutions to keep us all as connected as ever. Even as we could not gather, we were never truly isolated, which is no small feat.
Now, finally, we are beginning to see a future where we can gather once again. This includes the upcoming NECA Convention in Nashville this October, which we are embracing as a "family reunion" after so much time apart. I want to assure everyone that this event—and all other in-person NECA events—will be done with safety in mind. As on our job sites, safety is the most important thing.
Finally, I would also like to say how excited we are to welcome Day & Night Solar as NECA's latest Premier Partner. You will hear much more about the company in this magazine next month. They make an excellent addition to an already stellar group of industry-leading solution providers.
From our contractors to our staff to our partners, NECA is NECA because of the hard work and dedication of the people in our industry. I know we are all excited to have the chance very soon to see these people face-to-face once again.
About
The Author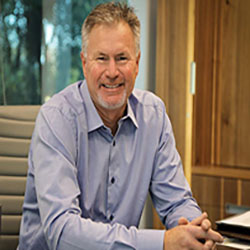 Larry Beltramo was the president of the National Electrical Contractors Association (NECA) from April 2019 through December 2021.