This month's column marks my final message to you all as president of NECA. The last two-plus years have been some of the most fulfilling of my career, filled with challenges and incredible experiences. I'd like to thank NECA's national and chapter staff for all their hard work through one of the most turbulent periods our country has seen and for continuing to provide for our members as electrical work continued uninterrupted.
On that note, I also want to salute the NECA contractors all across the country who have been an inspiration throughout my term as president. This also extends to the Executive Committee that has served with me, a fantastic group of leaders in our industry. Kirk Davis will begin his term as president next month, and I know for a fact he is excited to get started. I believe the future of our industry, and our association, is bright.
I also want to touch on one thing that will continue to be critical to our industry in the years to come: innovation. I know that word is often thrown around, and it isn't exactly new, but I feel like in recent years there has been more clarity as to what "innovation" truly means for our companies. It does not mean just an embrace of new technology—though that is absolutely part of it. Above all, it means being proactive in all areas of your business, from your people, to your culture, to your strategy and your everyday processes.
No matter where your company stands, or where you are in your career, innovation is always something that you can implement. It may become vital as you consider how to develop your next generation of leaders and future-proof your company. It will also ensure you are positioning everyone for success even as you prepare to potentially hand the reins of your business over to somebody else. Don't think of it as one overwhelming change—think of the small changes you can make right now that will have a massive impact down the road.
Even as I end my term as NECA president, I am constantly looking forward and thinking of what the future holds for our industry. I encourage you to do the same and think how your company can be best positioned for success as the winds of change continue to blow. Because change is absolutely inevitable. It's up to all of us to be ready for it.
About
The Author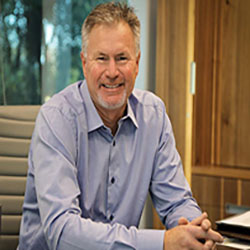 Larry Beltramo was the president of the National Electrical Contractors Association (NECA) from April 2019 through December 2021.