With a mix of job smarts, business savvy, grit and grace, an increasing number of women-owned contracting firms are helping to level the playing field in a traditionally male-dominated industry.
While current statistics reveal only 9.5 percent of National Electrical Contractors Association (NECA) members are women-owned businesses, this number has tripled in the past 15–20 years and reflects a trend seen in physically demanding, tech-centric fields everywhere. Following, the heads of three women-owned electrical contracting firms share their thoughts and experiences on coming up through the industry, the challenges and opportunities they face, and why they couldn't imagine doing anything else.

Meeting the ECs

Mashell Carissimi's entry into the field started as a bit of a dare, but quickly turned into a passion. It began with a marriage to an EC whose company struggled during the 2008 recession.

"I made an offhand comment to my husband that I could run a company better than his boss, to which he replied that, if I took and passed the electrical contractor's exam and started my own company, he would gladly come work for me," she said.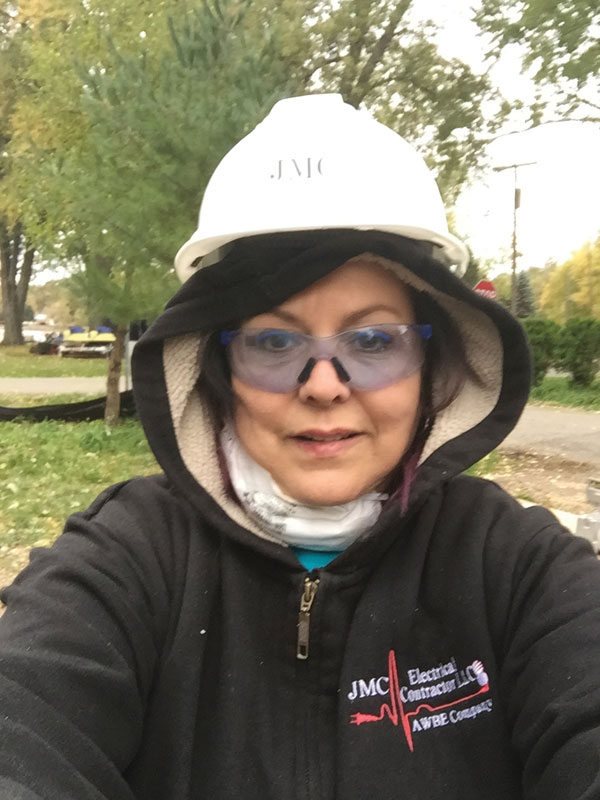 Carissimi took him up on his suggestion. In June 2010, she launched JMC Electrical Contractor, a full-service EC firm based in Saint Clair Shores, Mich., specializing in commercial, industrial and institutional installations and services.

"We not only provide power and power distribution, but also low-voltage services, including data, communication, audiovisual and security," Carissimi said.

For Alison Smith, taking the reins as president of Union Electric Contracting Co., a Fort Washington, Pa.-based firm incorporated in 1926 and purchased by her grandfather in the late 1960s, was a proud and unexpected development.

"I left college after one semester and began working somewhere else but then quit. So my mom had me come to the firm to help out for a month while I figured out what I wanted to do," Smith said.

She has remained with Union Electric since that defining moment 23 years ago.

"I started out as a secretary," she said. "Typing letters, answering phones, filing, etc."

However, following in her mother's footsteps—her mom Beverly started at the company in 1980 and rose through the ranks to become president in 1995—Smith was appointed secretary/treasurer in 1998. In 2002, she became executive vice president. In January 2017, she officially took over as president while Beverly became CEO.

Mary Lerdahl, president, DBE Electric Inc., Auburn, Wash., grew up on a farm in Oregon before beginning her professional career in the cosmetics industry and eventually becoming a buyer for Nordstrom.

"My father was an excavating contractor, but I never thought I'd be a contractor," Lerdahl said.

After starting a company in 1995 with her contractor husband, her ambitions changed.

"I invested $100,000 and built it into a $15 million business," she said.

The couple divorced in 2008, but Lerdahl used the experience she'd amassed to start her own EC firm. Once she secured her electrical administrator's license, she got started.

"I borrowed $100,000 against my house and had road crews working by June 2010," she said.

DBE Electric is now a 35-plus-employee company specializing in electrical roadway construction projects such as traffic signals, highway illumination, tolling systems and fiber optic-based intelligent transportation systems.

Recently, the company completed work on the world's longest floating bridge—one of the largest jobs in Washington State's history. For more on that, and DBE Electric, read "Power Floats," page 38.

Labor of love

Of course, being a woman in the EC industry isn't without its challenges.

"There have been a few situations where I was slightly uncomfortable being a woman in a male-dominated field, and it's not uncommon for me to be the only female in many job and association meetings," Carissimi said. "But, for the most part, I've always been treated with respect. I've heard horror stories from other women who have been in the industry much longer than I have, but nowadays I think the men have finally figured out that we women are in construction and we're here to stay."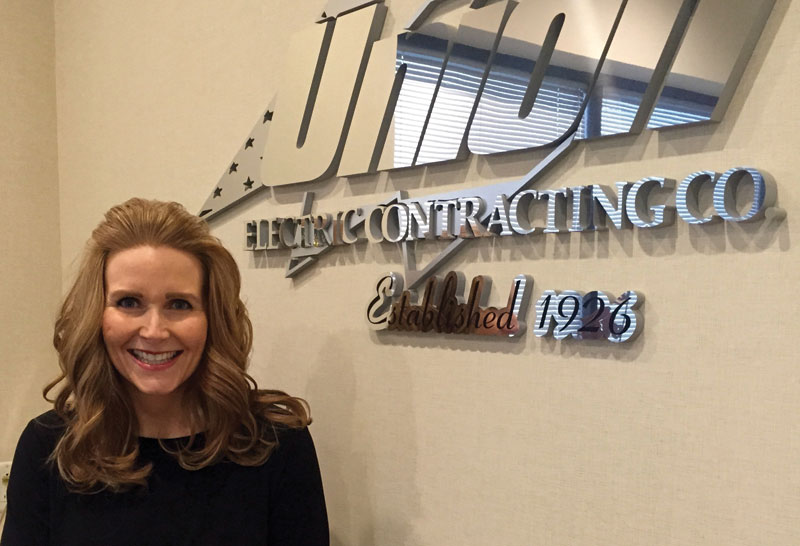 Smith has had a similar experience.

"I've always tried to have a good rapport with everyone and consider myself one of the gang," she said. "Though you never really know what anyone says behind the scenes, I think we've come a long way from the 1990s when I started out. The whole industry has evolved, and more and more women have successfully branched out into engineering and construction. Ultimately, I think that, if you're driven and you want to accomplish something, you'll succeed, but this is an industry where you have to prove yourself and know your stuff, and that applies whether you're male or female."

For Lerdahl, this knowledge, along with a thick skin, is key to success as an EC, especially for women.

"I have a reputation for standing up for myself legally and have been called the 'B' word, and then there's the discrimination that you don't hear or know about," Lerdahl said. "I understand what we're up against; the construction industry represents one of the last bastions of male dominance, so it can be intimidating for men to see women out in the field in work boots. But, most of the time, I've been able to win over men based on my knowledge and professionalism."

For all, the benefits of firm ownership and the ability to positively impact others far outweigh any downsides.

"Running the business operationally—managing cash flow, invoicing, etc.—has gotten more involved than ever before," Smith said. "But, my mother and I take so much pride in the hard work and legacy of our third-generation firm, which just celebrated its 90th anniversary and is still going strong."

Smith's husband Doug helps oversee hands-on activities as a project manager/estimator at Union Electric, which employs 13 people in the office and more than 30 in the field. 

Smith enjoys the surprised reaction she typically receives when asked what she does for a living.

"Usually the next question is, 'Is it your father's business?'" she said. "And, again, there's more surprise when I tell them, 'No, it's my mother's.'"

For Carissimi, there's reward in the value she brings to her employee base and community.

"Of course, I enjoy the fact that it's my company and I'm in charge, but more than that, I enjoy the fact that I'm providing good jobs for my people," Carissimi said. "My company is large enough that I can make an economic impact within our community, but, at the same time, we're small enough that I feel as if we're one big family unit working together for everyone's best interest."

While she loves competing, Lerdahl also enjoys the positive impact her role can have on the lives of others around her.

"I take satisfaction in coaching, training and grooming people, recognizing and rewarding talent, and building something that's tangible," she said. "I respect what both men and women bring to the field and love that, as a function of running my own business, I can make my own success or failure."

Lerdahl is grooming her daughter, Danielle LaTorre, to take over the business in the next five to seven years.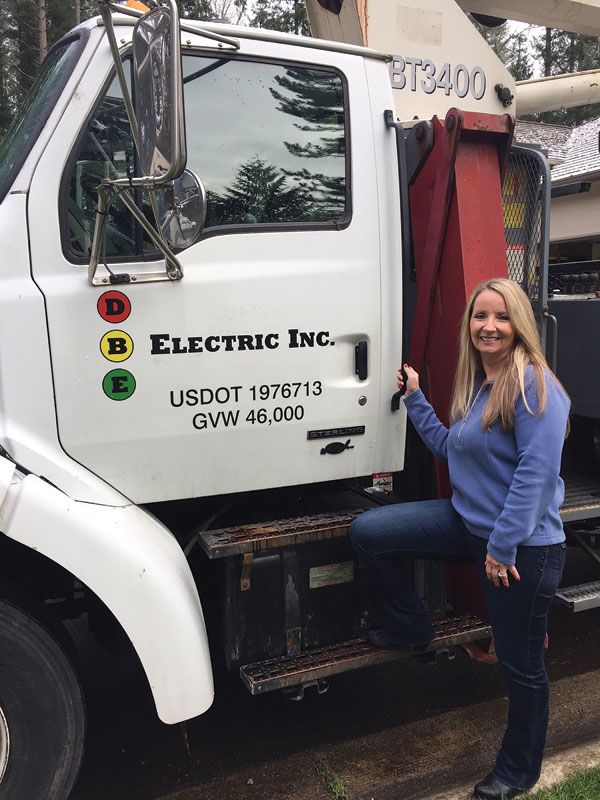 Opportunities abound

Despite the obvious challenges, Carissimi believes women have a bright future in the industry.

"I believe that electrical contracting is a good opportunity for women today, if they're willing to put in the hard work and aren't afraid of being the lone female voice in a crowd of men," she said.

Smith stresses the importance of work ethic.

"If you educate yourself, work hard and have the right attitude, you can make it in any industry," she said. "Everything requires hard work, but the world is open.

Lerdahl has not seen significant growth in the number of women ECs, but she believes the potential is there.

"It's a capital-intensive industry that can be hard to get into, but once you're in, there can be a lot of opportunities for women, and I'd love to see more women get into the trade, which is a great and high-paying one," she said. "We'll always need electricians, and being a business owner can be even more rewarding."

Tips for the trade

Carissimi, Smith and Lerdahl offered tips for success in a career as a female EC.

Network: "Networking is very important for electrical contractors, and many jobs are won based on relationships that you build with each other in construction," Carissimi said.

For example, by joining the Detroit Chapter of the National Association of Women in Construction, for which she currently serves as vice president in addition to the North Central Region's membership chair, she has met other women in construction and works with member companies.

For Smith, participation in groups such as Women in NECA has been extremely beneficial.

"It's been great to meet women in all aspects of the business and have the opportunity to bounce ideas off each other and feel that camaraderie," she said.

Get certified as a WBE: "Certification as a Women's Business Enterprise [WBE] is very important if you're looking to do automotive industry work, federal and/or state work," Carissimi said.

For Lerdahl, it's a way to get your company noticed.

"While winning a job is still based on who has the best bid, this certification can certainly help get your company's foot in the door, especially if you're competing for multimillion dollars jobs in the public sector," she said. "WBE is a good box to be able to check off as a customer or a colleague."

Be inquisitive: "Ask a lot of questions, because you learn something new all the time, and solicit their opinion in a respectful, nonthreatening way," Lerdahl said. "When you prove yourself by your performance, you'll gain their respect and may be surprised to find that they become your biggest champions." 

Encourage teamwork: "It helps to foster a team-based approach involving men and women who all bring something different to the table," Smith said. "You rely on each other to be successful."

Believe in yourself: Lerdahl encourages women not to give up hope when they're down.

"Others before us have had a much harder time, and there were times when women were outright prevented from pursuing these roles," she said. "Mentor others, and try to help bring other women—and men—along. And, remember that success is the best message you can send."