When the first lithium-ion cordless tool was introduced in 2005, a representative of a leading industry distributor called it the most important advance in tools for the trades in 20 years. Tool makers then developed a full line of lithium-ion powered cordless tools.

Lithium batteries started the revolution into cordless tools, but there are plenty of other features that contribute to their dominance on job sites today.
Lithium-ion battery technology
"Currently, the lithium-ion battery chemistry is the main product of choice in the power tools market," said Mike Tsiolis, group product manager at Bosch Power Tools, Mount Prospect, Ill.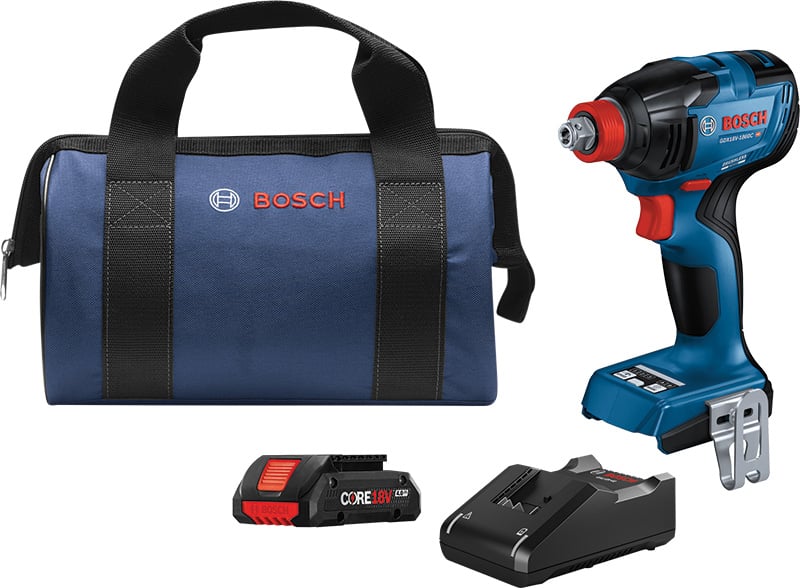 "The main tenets of our initial lithium-ion battery design, from its internal heat management cooling system to the advanced cell technology, continue to efficiently power our wide range of cordless tools," he said.
Lithium-ion batteries are made with higher quality materials and more advanced technology, and this benefits users due to a longer run time, a decrease in self-discharge rates and more.
"Lithium-ion batteries provide as much or sometimes even more power than a corded version. It also allows them to be charged more quickly, run cooler and increase the charge cycle count of cordless tool batteries," said Chris Lamb, North American trade marketing manager at Hilti, Plano, Texas.
Cordless tools are giving their corded counterparts a run for their money.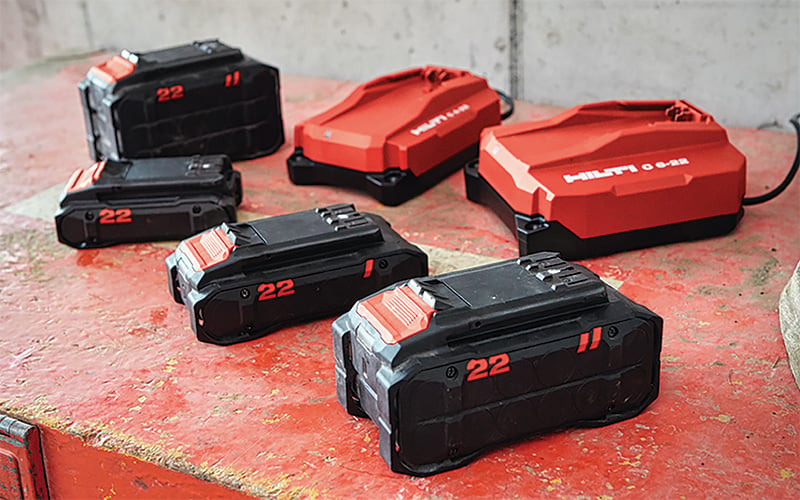 "On the job site today, we are seeing more battery-powered solutions that deliver higher power, with the ability to perform tougher or higher-capacity applications through more dense materials. With recent advancements, some batteries manufacturers are now able to deliver greater runtime and power in high-demand applications to the point where users can now ditch the hose, gas, cord and generator for full cordless solutions," said Kelli Semon, senior product manager at Milwaukee Tool, Brookfield, Wis.
Developments in lithium-ion battery technology have led to more productive and safer work sites, and there have been many drivers behind this progress.
"The advancement of battery technology as well as motor and electrical developments have enabled solutions that allow users to transition from manual, corded, pneumatic and gasoline products to cordless," said Jeremy Torok, vice president of product management at DeWalt, Towson, Md. "The result of this transition is more productive work sites. Because of enhanced battery technology, cordless tools including wire strippers, crimpers, cable tray cutters and threaded rod cutters are making electrical applications safer and more efficient."
"Performance, runtime and safety of cordless tools has been the biggest driver of cordless tools in construction," Lamb said. "We have tools completely cordless that five years ago wouldn't have been possible or realistic to build or use as result of the advancements in battery technology. Along with the performance comes the safety features we can offer on our cordless tools."
"The batteries that power our tools today are just the beginning of what's possible," said Justin Daw, vice president of engineering and software solutions and professional tools for Ridgid, Elyria, Ohio, and Greenlee, Rockford, Ill. "There are other chemistries being evaluated at an accelerated pace thanks to other industries. Safety, runtime, size, form-factor, and other variables can all be improved depending on the application's needs."
Safety and ergonomics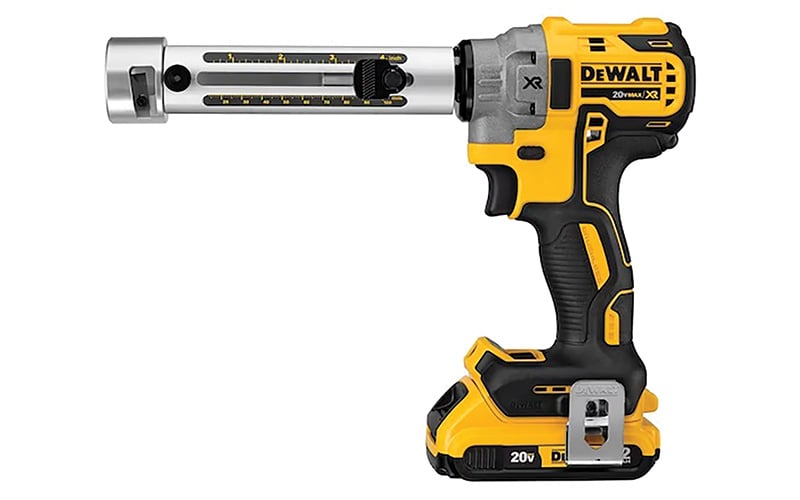 Cordless tools can also provide ergonomic benefits to users.
"Electricians, like a lot of skilled tradespeople, are asked to do more in less time, Daw said. "Cordless equipment can help streamline manual processes and cut down on setup and startup time—providing mobility that moves with you across a job site. More electricians than ever are receptive to trying cordless tools to get the job done."
In some situations, cordless tools can provide stronger benefits than corded.
"Cordless tools can provide ergonomic and safety benefits in certain applications, especially when access and mobility are challenging," Daw said. "Crimping and cutting are two good examples of this.
"There are several safety and productivity features that are being incorporated into cordless tools, making them more dynamic and functional," Daw said. "Features like these can tackle a lot of the pain points contractors face, especially when it comes to productivity on the job site," including:
Ergonomics. The way a tool holds and feels in the hand directly relates to safety and fatigue. As cordless tools have grown in popularity, ergonomics have become a big focus. The weight of the tool needs to have a certain balance to perform comfortably and repeatedly.
Sensors are being incorporated into tools to help contractors complete their work safer, with fewer errors. Sensors can also provide insights into the quality of the work. Examples of this are crimp tools that measure pressure to ensure proper crimps or a portable threader breaking the motor to prevent kick-back injuries.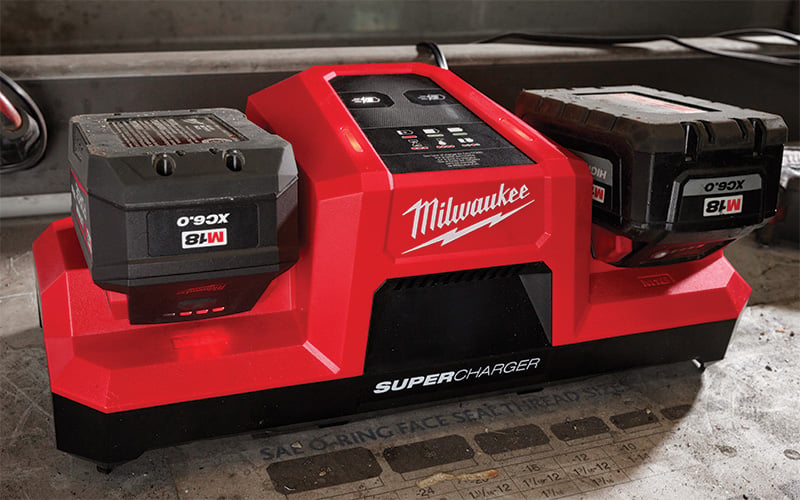 No cords also means reduced tangling and tripping hazards.
"One of the most important benefits of cordless tools is the safety that comes with eliminating hoses, tanks and cords. When cutting applications are involved, users don't need to worry about keeping cords out of their blade line or busy walking paths on the job site," DeWalt's Torok said.
Ease on the job site
In addition to safety, eliminating cords increases mobility and ease on the job site. Cordless tools are easier to carry and more portable than corded ones.
"We have seen modern trade workers, including electricians, prefer cordless tools for ease of use on the job site," Tsiolis from Bosch said.
Workers can use their tools in tricky conditions, including tight spaces and heights, due to the portability of a battery power source. They are not limited to only working in spaces where an outlet is available.
"Choosing a battery-powered solution over corded allows users to eliminate the need for external power while being limited by the length of a cord to maximize mobility on the job site," Milwaukee's Semon said.
"With the right tool, going cordless can equate to major safety and productivity benefits," Daw said, including:
Improved range of motion. Workers can move around a site quicker and easier.
Better ergonomics. Vibration and noise reduction can reduce fatigue.
Faster setup. Setup times are greatly improved without looking for outlets or competing with others for outlet use. Workers also don't have to worry about tripping a breaker and taking the time to reset it or troubleshoot.
Easier storage. There's no need to manage a cord and extension cords.
No need for generators. You can power your tools without hauling in extra equipment.
Better performance. Being able to regulate power quality is essential. When numerous tools and equipment are connected to the same circuit or used in environments with fluctuating voltage levels, it can substantially influence both the tool's performance and the longevity of the equipment.
"Other benefits of going cordless on a job site are having mobility and consistent power with no extension cords on the ground, generators running, or fuel being poured, stored or transported. Cordless tools are also typically lighter, smaller, and easier to transport, handle, and store," Hilti's Lamb said.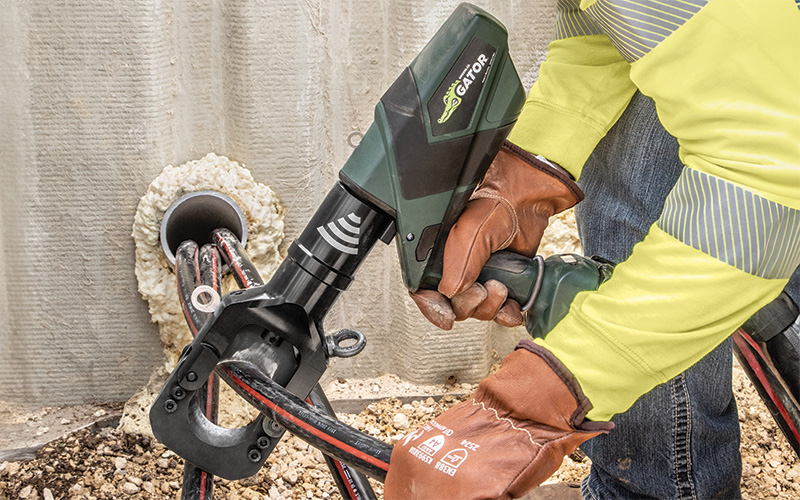 "When using corded tools, users may spend hours bringing in power and an array of equipment like generators, compressors and hoses to perform a few tasks," Torok said. "Cordless technology has advanced to where cordless tools are now providing more runtime, less downtime, faster application speed and overall better performance than a corded tool. Without hoses, cords and tanks, workers can freely move about the job site, and from job site to job site, without relocating their auxiliary equipment, contributing to enhanced productivity and, ultimately, overall project cost savings."
Other cordless advances
Semon said many cordless tools can match or exceed corded products in the same category with certain advancements among power tool and battery manufacturers.
"A major component of the bridge between corded and battery-powered tools has been the evolution of motors, electronic packages and lithium-ion batteries," she said.
According to Ridgid and Greenlee's Daw, BLDC motors bring more power, runtime and durability with less maintenance.
"Cordless tools are an investment, and connectivity makes these tools smarter than ever. Users can view usage and runtime and keep track of where tools are on a job site. Tool monitoring, customization and reporting capabilities will all continue to evolve and grow," Daw said.
"Productivity spans beyond tool performance and is realized within the total workflow on the job site. Software that assists users from the design phase through execution are key to creating efficiencies," Torok said.
"Tool customization and management capabilities have been significant advancements for professionals, with new features integrated into power tools to provide professionals with a new level of control and access to information," Semon said.
"Battery technology will continue to push the potential of power tools never previously thought of as viable cordless options. With manufacturers committed to driving advancements to improve productivity, efficiency and safety for users, continued innovation will drive battery technology and revolutionize the electrical trade, reshaping how professionals get work done," she said.
stock.adobe.com / NeoLeo
About
The Author
Holly Sauer is Electrical Contractor magazine's associate editor. Reach her at [email protected].
Email:

[email protected]