One of the strongest relationships in the electrical products industry is between contractors and the distributors that serve them. From offering product and ­technical assistance, preferable pricing and terms to delivery, staging, warehousing services and more, knowledgeable and proactive distributors and contractors can turn otherwise transactional relationships into long-term partnerships that benefit both parties.
In the following roundtable discussion, four electrical contractors from around the country discuss their relationship with electrical distributors, the distributor practices and services they appreciate most (and least) and the value a strong distributor can bring to their business.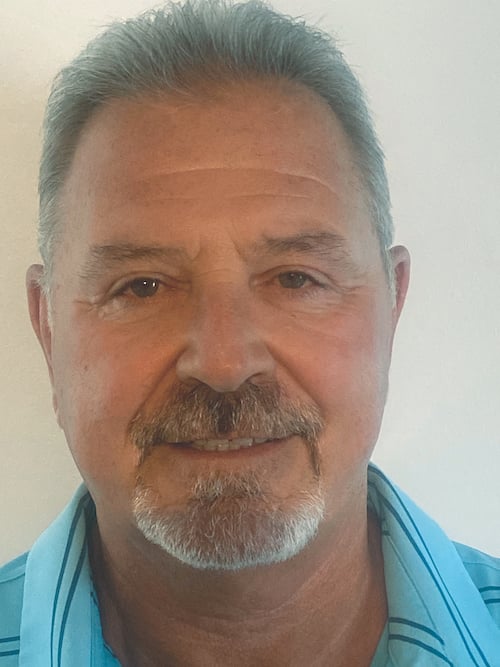 Don Bourdeau, utility construction consultant, LeCom Utility Contractors, Warren, Mich.
"To control costs, contractors must use a variety of vendors to ensure competitive pricing for quality components, provide value to our customers and maintain fiscal prudence." —Don Bourdeau


How many different electrical distributors does your firm work with on a regular basis and what range of products do you buy from them?
Don Bourdeau: The utility supplies much of the material involved in the projects we currently work on, especially specialized equipment we require such as switches, reclosers and more. If we were to buy items through distributors, we'd purchase everything from poles to pole hardware, wire, insulators and transformers.
Toby Howard: We use six main distributors, with three of them being primary. We buy everything from cordless hand tools to medium-voltage switchgear and multimillion-dollar lighting packages.
Bobby Magee: There are seven firms we work with on a regular basis. Products range from everyday pipe and wire to UPS systems, secondary electric service and meters.
John Moreali: Rosendin Electric currently works with eight local vendors. We purchase a diverse range of products, but switchgear, lighting, wire, conduit, commodities, hardware and tools are among our most common.
Do you prefer to buy from many distributors or consolidate on a few, and why?
Bourdeau: In a perfect world, we and most contractors would prefer a single-source solution for our purchases, but the simplicity of a single source comes with the dangers of having "all of your eggs in one basket." To control costs, contractors must use a variety of vendors to ensure competitive pricing for quality components, provide value to our customers and maintain fiscal prudence.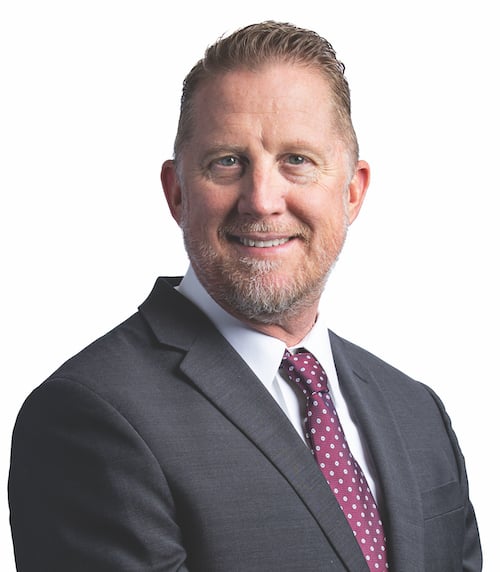 Toby Howard, director of purchasing, Cannon & Wendt Electric Co. Inc., Phoenix
Howard: Studies show that it's most efficient to work with one or two distributors, and it's also easier to manage. However, with supply chain issues, we need more to meet our current construction schedules. Working with multiple distributors can offer up new ideas by having a broader pool and a more diverse workforce collaborating.
Magee: We've consolidated on a few distributors, which allows us to focus on relationships and ensure that our clients' needs are met in a timely manner and at a competitive price.
Moreali: We traditionally buy most of our materials and equipment from a few select vendors who have proven their ability to service our business at a competitive price. However, current market conditions (including the continuing effects of the pandemic) have forced us to open up that approach to additional solutions to allow us a broader range of product lines to meet the needs of our projects. The market hasn't yet recovered, but Rosendin adapted, and we now utilize our partners for a new strategic approach leveraging bulk buyouts and forecasting project needs.
What practices or services do you like/appreciate most from your distributors, and why?
Bourdeau: We appreciate dependability and realistic delivery lead times. In our strongest relationships, distributors offer quality components along with a secondary plan for items that are scarce. When selecting vendors, we value technical support and alternative options for specialty items specified by our customers.
Howard: We appreciate when distributors engage with us in a true partnership because it enhances communication and increases speed and efficiency. The distributor sales teams that we work with are knowledgeable and experienced people who consistently perform and bring value-added ideas that enhance our efficiency. It's critical that some of these ideas and initiatives are managed correctly, such as programs like Vendor-Managed Inventory, where our distributor partner is maintaining an on-site inventory for us. This lets our electricians focus on installing and rely on the distributor for their expertise in material handling. As another example, our distributor partners often provide or coordinate new product training for our team.
In terms of other services we appreciate, we ask our distributor partners to receive and store large orders for us and coordinate local delivery to the site.
Our distributor partners often cut, parallel and include installed pulling heads, and they also all offer some form of a parallel reel payout. There are now online opportunities for purchasing material, but looking for material can be very time-consuming. If we rely on a distributor partner's supply chain expertise and industry knowledge and experience, it saves us time and allows us to focus on building the project.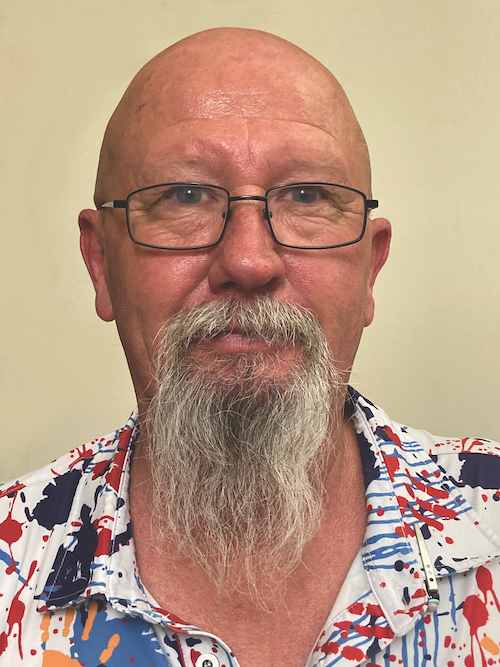 Bobby Magee, general manager, Sabino Electric Inc., Tucson, Ariz.
Magee: We appreciate our distributors being part of a team approach to better serve our clients. I enjoy picking up the phone to the appropriate supplier and asking them to come over to assist with a takeoff or to suggest a supply or tool that could solve our client's problem. I pick the appropriate supplier based on the product line involved or a situation that I know they have prior experience with.
Moreali: We appreciate the ability to store electrical goods in a local warehouse which is bonded and insured, as well as real-time tracking of material from pick-up to delivery where everything is captured as it happens and relayed via website or app. We also appreciate the distributor support teams that have been set up around our company and business; most of them have been with us through thick and thin. We additionally appreciate our distributors' proactive solutions to the current supply chain challenges—the creative and innovative solutions they partner with us to develop in order to meet our clients' needs are critical in this environment.
What practices or services do you like/appreciate least from your distributors?
Bourdeau: In addition to engineer/construct/procure (ECP) projects becoming more common, some customers require materials sold by specific distributors who don't necessarily have a strong relationship with the contractor. Using a specific (solo) distributor can determine a project's success, and this can be a concern for contractors.
Howard: As larger distributors have acquired and merged with other distributors, their internal software isn't always compatible and sometimes results in multiple ERP [enterprise resource planning] systems under one company umbrella. This can cause confusion and add additional steps or data entry tasks for some of our distributor partners.
Magee: We don't appreciate a distributor overselling or underdelivering. If there's an issue, it must be communicated so that we can adjust our clients' expectations. Also, the reality of today is that just-in-time delivery has gone out the window, and that was a service we appreciated from distributors. There are times where we have to install used equipment just to keep the business running until a permanent solution can be found; this not only impacts the client, but sometimes requires us to bring in engineering support to confirm that our idea will work.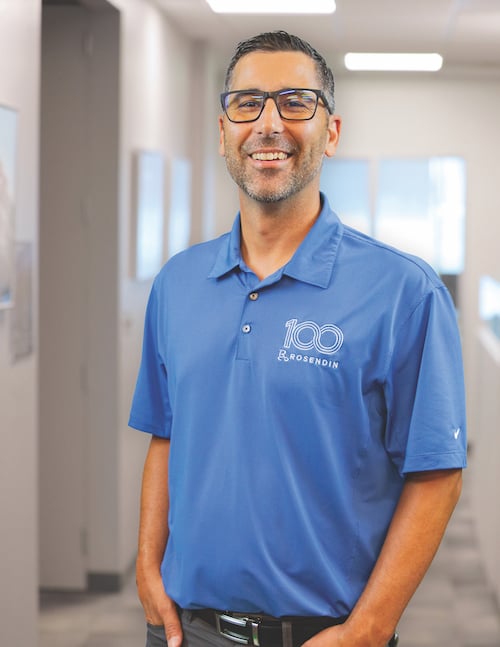 John Moreali, purchasing manager for Arizona, Rosendin Electric, San Jose, Calif.
"We also appreciate the distributor support teams that have been set up around our company and business; most of them have been with us through thick and thin." —John Moreali
Moreali: The pandemic created many gaps in our real-time inventory, shutting down factories and delaying product for weeks and, in some cases, months, and the unforeseen delays from manufacturers have been challenging. More than three years later, the market is finding some relief in specific sectors, but the supply chain isn't out of the woods yet. In working with our supply chain and creatively challenging ourselves to be prepared for the future, we would avoid working with a distributor that wasn't equally as proactive.
Is there anything you wish distributors would do more of, or is there some unmet need of yours you wish they would fulfill?
Bourdeau: Many of our projects encompass large spaces with multiple staging areas, so distributors that can package orders and ship to these specific locations are a plus.
Howard: First and foremost, we'd love our distributors to have more inventory. Having the right material in the right quantity at our job sites at all times is paramount. We have a plan in place, but schedule disruptions and design changes happen frequently and we need to be agile enough to respond immediately. Also, in the electrical industry we see a lot of team members retiring. At Cannon & Wendt, we focus on training the next generation of supervisors, and our next generation of outside salespeople also need training and education to backfill the knowledge and expertise we lose through retirement. This is an area where our distributors can be of great help.
Magee: We've established good relationships with our distributors and feel confident in the job they're doing.
Moreali: With so many players along the supply chain that help to create the products we install, there's a benefit to real-time communication from factory to project site as it relates to opportunities, delays or risk to delivery dates. If we were able to create such a communication thread, the opportunity to strategize solutions would be enhanced significantly.
Overall, what value do you feel a strong distributor can bring to your business?
Bourdeau: With the emergence of ECP projects, contractors need to partner with distributors to be successful. Just as distributors need many contractors, contractors need to partner with many distributors. As in all partnerships, success is based on the efforts of both sides to find solutions to supply chain constrictions, shipping delays and any other issues that could jeopardize the success of a project.
Howard: The value a strong distributor brings can be the difference between project success and failure. It's a very symbiotic relationship and we're both key to one another's success.
Magee: Our distributors aren't only suppliers to us—they're our partners, and it's a symbiotic relationship.
Moreali: The value our distributors bring is transparency, candor, reliability and a genuine sense of ownership and investment in the success of our projects. This can drive down costs and build lasting relationships with Rosendin as well as our clients.
Header image: stock.adobe.com / Gorodenkoff