Mercy Technical and Career High School in North Philadelphia is a sponsored ministry of the Institute of the Sisters of Mercy of America and one of the few Catholic secondary schools in the country that specializes in vocational education. In 2023, it was chosen by NECA's Adopt-a-School program, which endows schools with funding, services from local contractors and product donations from Premier Partners. This year, the donations to the school from partners and local contractor services amounted to more than $94,800. This is augmented by funds garnered from the NECA Convention Silent Auction, which totaled $19,877 on Monday, Oct. 2.

Mercy students also attended the NECA show on the same day, touring the tradeshow floor and observing everything from tool demonstrations to magic shows. When asked about their experiences in the building trades program, they agreed on one word—"amazing". Some even added that they intend to pursue the trades in the electrical, plumbing or construction industries after high school.

"It's been difficult trying to learn new things, but the best part, for me has been carpentry. That's what I like the most," said Mercy student Stephen Horvat.

"I like being hands-on instead of being in the classroom all day," said Joseph Giovanetti.
In the building trades program, students learn fire safety, how to use hand tools and power tools, and much more. Because of positive experiences in the program, students responded that they are already planning to pursue carpentry, plumbing and electrical work after high school.

Founded in 1950, Mercy's mission statement emphasizes social consciousness and education that prepares students for lifelong careers and service to the community.
"Our NECA contractors have been very generous," said Ken MacDougall, director of business development at NECA. He reported that several contractors in the area worked together to carry out facility improvements. IBEW 126 Lineman and IBEW 98 electricians, along with Carr & Duff contributed to work on installation and new lighting; HB Frazer Co. and its division Harry B. Miller Co. installed new utility poles. Battaglia Electric donated the time and materials to resurface side entrances and blacktop.

"We just said, 'what do you need done?' and this is what they asked for," MacDougall said.

NECA Premier Partners also donated tools for the program. MacDougall reports that in-kind donations included combo hand benders, pipes, wires, testers and meters. "When you add all these contributions up, you don't have to budget for it. This could carry 3 or 4 years before you'd have to put that stuff back into the budget … it's not just improving the building trades. It enhances the entire school," MacDougall said.

"It's been the best thing that's happened to the school in years," said Rick Schmidt, Mercy's Building and Trades program teacher.

Schmidt is looking forward to implementing new tools into the curriculum, as the program enables students to complete renovation projects on the school's property to master electrical and construction skills. One of the most memorable projects was an auditorium renovation spearheaded by the school's last president, Sister Rosemary Herron of the order of the Religious Sisters of Mercy, who passed away in December 2022.

"We gutted the auditorium, tore ceilings down ... we did the whole thing over. [We put in] new ceiling tiles that she had picked before she passed away," he said. The students also worked with MC/LED cable, installed LED flat panels, and learned how to set up and operate dimmers.

Last year, the building and trades students even assisted in renovating the science labs, performing much of the demolition and new wiring for ceiling fans and lighting. "All the construction we do turns into a lesson," Schmidt said.

Those lessons in construction include the principles of safety on the job. Students in the program graduate with construction skills, industry connections, safety training and an OSHA card. "I'm actually an OSHA outreach trainer. I was a safety manager in another life," Schmidt said.

During their school day, students at Mercy complete core curriculum requirements in math, science, English and social studies in addition to choosing from career and technical programs such as business, cosmetology, culinary and pastry arts, computer technology, health occupations, advertising and design and building trades. Seniors who have had summer jobs in the building trades can also participate in a co-op program, which allows them to leave school after academic classes and work.

"[The students] graduate being very competent, ready to enter the industry. Especially in building trades, they have the opportunity to go to work and make themselves a highly successful career, maybe even to buy a house when they're in their 20s," said Christian Aument, Mercy's principal.

Because Mercy prioritizes service, it can be assumed that the gifts Mercy has received from NECA's Adopt-a-School program will keep giving. For one, Schmidt intends to share the wealth with other programs.

"I plan on sharing some of the power tools with the computer tech class, why not? They adopted the whole school; they didn't adopt the building trades program," he said.

Furthermore, Mercy promotes service opportunities for students to contribute what they've learned to areas in need. The building trades classes have traveled and aided rebuild efforts after Hurricane Katrina, hurricane Sandy and tropical storm Lee in New York and New Jersey.

"We would travel to an area affected by a natural disaster, and we would work. [The students] could wire a house; they could go and hang sheetrock. They could go and do things that [any other] group of high school students weren't going to be able to do. These are the kind of projects I want to continue doing," Aument said.

No matter where they go for service projects, students at Mercy will graduate and help the greater Philadelphia community flourish.

"Philly has long been considered a city where 'eds' and 'meds' are mentioned. We have a number of education institutions that may attract people, like University of Pennsylvania and hospital systems. The people that are attracted for eds and meds—ultimately, they may go somewhere else. The thing about our school and investing in our students is that they're going to stay here, give back and contribute to the city. That's the value of Mercy. By and large, our students stay in the city and invest in the city for their lifetimes. We're teaching them how to be good people and go out into the world and do good things," Aument said.

About
The Author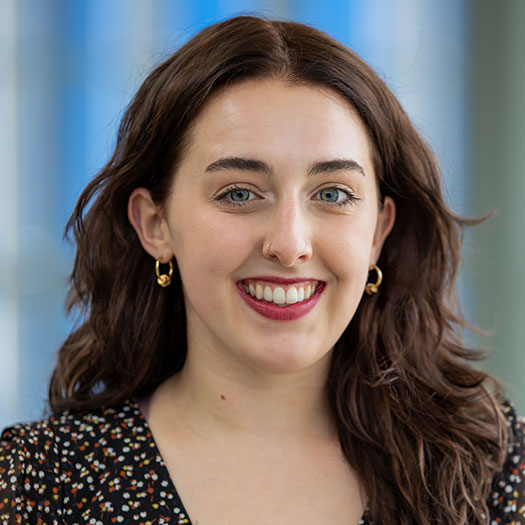 Caroline Coppersmith is an editorial assistant with ELECTRICAL CONTRACTOR magazine. Reach her at
[email protected]
.
Email:

[email protected]