The inventor's skill is imagining solutions or gadgets that make work easier, safer and faster. If others find the innovation valuable and the inventor profits from their creation, even better. Here, inventors share how their products can help electrical contractors and the inspiration behind their big ideas.
Andrew Wigney, inventor of Ferret Tools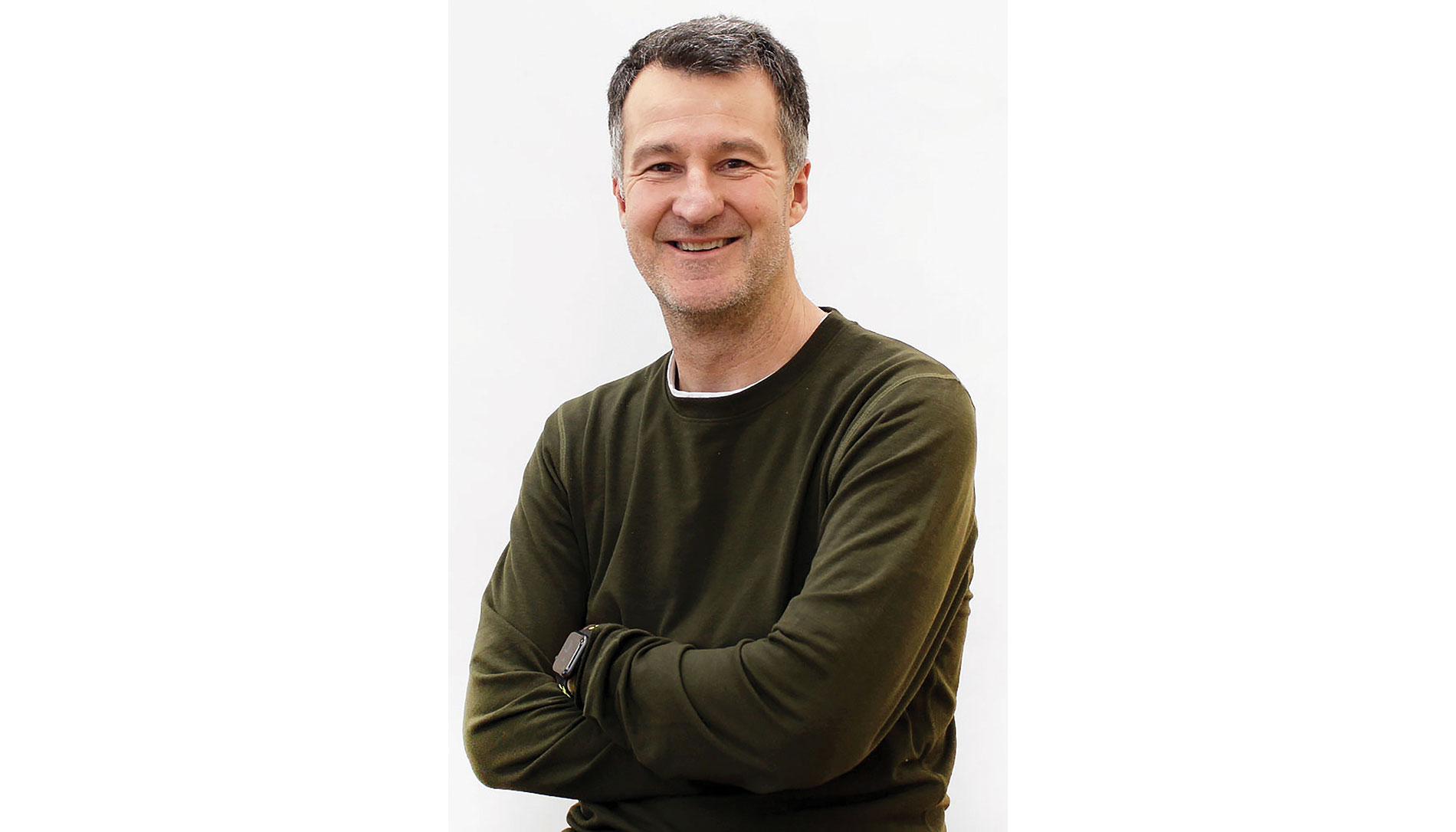 In 2006, Andrew Wigney was managing a data cabling business in Australia when someone drilled through a water main in the ceiling space of a hotel, which caused flooding. Hotel employees couldn't turn the water off because they couldn't see what was in the ceiling.
Wigney thought of putting a camera on the end of a long pole to get inside and view the situation. He had the idea for the world's first wireless, rechargeable inspection camera and cable-pulling tool. Realizing the invention, however, took time.
"I had to wait five years for the advancement of Li-ion technology," Wigney said. "I also had to find a camera design and a shape that worked well."
As a result, he created what's now called a Ferret, a small, compact camera that allows the user to see and access dark, hard-to-reach spaces and find and pull in cables more quickly, easily and safely. It can be attached to a glow rod or fish stick to slide into tight spaces, wall cavities, ceilings, under floors or hard-to-reach areas where visibility is poor. Electrical contractors and other tradespeople can use the tool to see and reach in places where eyes and hands can't. Since it is wirelessly linked to a cellphone, the user can watch a live video feed and hook a cable without having to physically be inside the ceiling.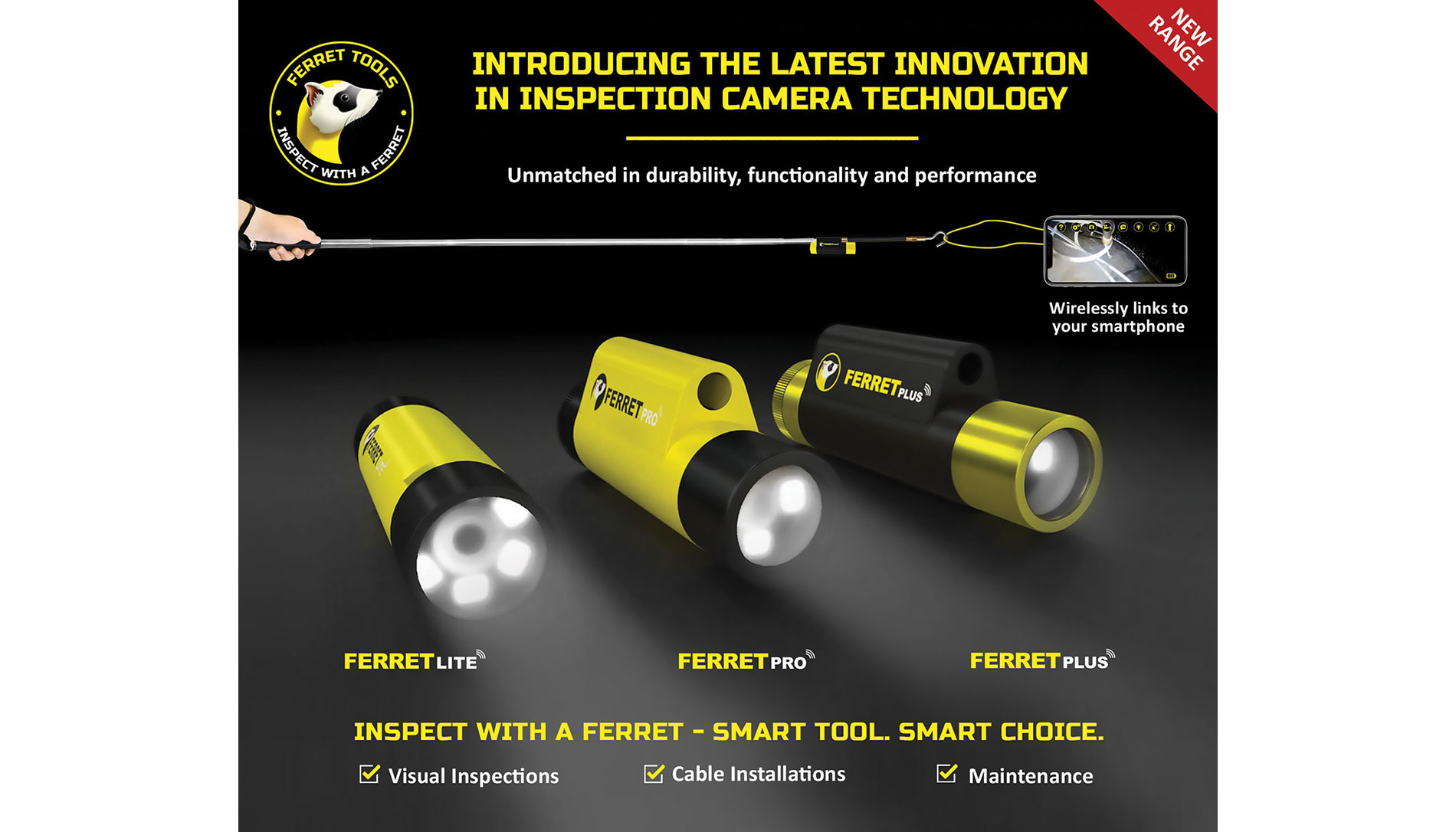 Wigney is now founder and CEO of Ferret Tools, Auckland, New Zealand. The company offers three award-winning Ferret products: the Ferret Lite, a general-purpose, high-quality inspection camera; the Ferret Pro, an inspection tool that includes an app-controlled variable-focus lens; and the Ferret Plus, which includes the first-ever noncontact voltage detector that is not handheld to help detect live cables from a greater reach than previously possible.
At the NECA 2021 Nashville tradeshow last October, the Ferret Plus model won a Showstopper Award, which highlights the best new innovative products geared toward electrical contractors.
Wigney and his team at Ferret Tools said, "We are committed to designing and creating the future with innovation in smart inspection camera technology to help support easier, faster and safer inspections, cable installations or maintenance work for anyone on the job or at home."
Torrance Bistline, lead designer, VelociWrapper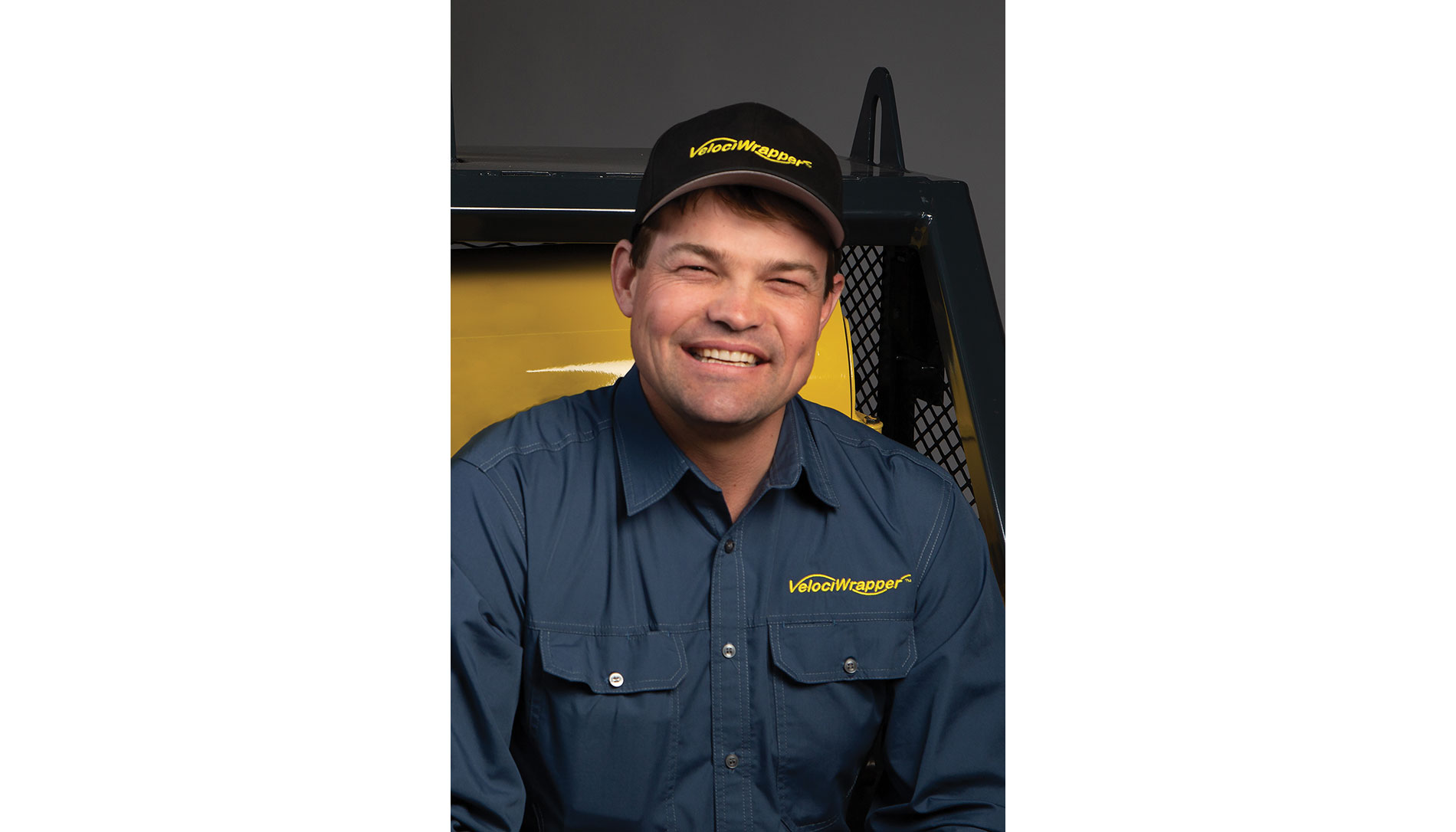 While the traditional way to triplex medium-voltage cable for wind and solar farms is with zip ties, that process involves extensive labor and material cost, a situation with which Torrance Bistline, lead designer at VelociWrapper, Hildale, Utah, was familiar. A chance remark by a friend prompted him to think of a less expensive and time-consuming solution.
"My friend had started a rental company on the side, renting out trucks and cable trailers," Bistline said. "He knew I had design experience and asked me to design a cable wrapper for his trailers. I told him I'd think about it and did so for about a year.
"At first, the only way I could think about powering it was either with an engine or a drive system that somehow connected to the wheels of the trailer. Then I had a thought. I believe it was divine inspiration."
His thought was to use a V-belt pulley and wrap twine around it so that when it was pulled, it would wedge in and grip, rotating the pulley, drive shaft and drive wheel to turn the carriage that had the twine and drive systems on it, thus spiral-wrapping the cable.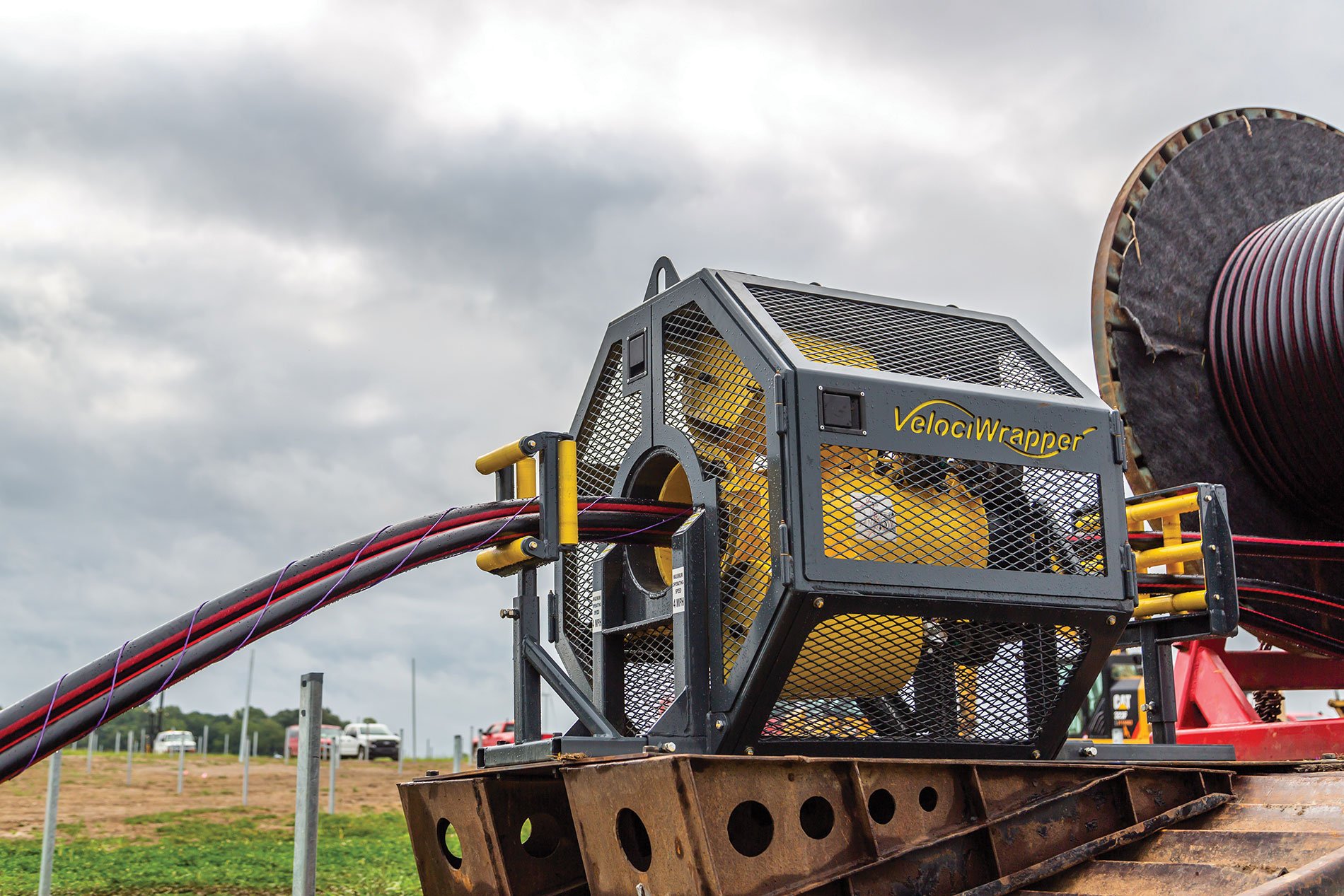 "That way, the work is done automatically with no engine or motor," Bistline said. "Probably the closest thing to it is a lasher that lashes overhead cables together, but it has a much different drive system. We've tried to come up with one or two words that describe how it works, but we're still trying. Probably the best is self-rotating or self-operating. Other options are self-propelled, though that may imply that the engine or motor is mounted on the machine."
Bistline admits that he has always been against computers and electronics in machines.
"If they're not needed—not that I don't like them—but why complicate simplicity? If there's fewer things that can go wrong, fewer things will go wrong," he said.
Bistline gained experience farming from age 15 to 25 with his uncle.
"When I was 22, I assisted my uncle in designing a hay press that takes hay bales and double compresses them for export. That's where I cut my teeth in design work and learned SolidWorks, the 3D-design software. The press was completely computer-controlled and operated with hydraulics. We had some crashes that did a lot of damage, so designing a machine that essentially couldn't crash was definitely a consideration when designing the VelociWrapper.
"There were an amazingly few problems in creating the VelociWrapper," Bistline said. "One change I had to make in the drive system of the prototype was to add a roller to pull the twine wrap out of the pulley because it was just getting wedged in, so when you stopped pulling, it would just wind itself around the drive pulley. That was fixed before the machine was even painted, and the prototype is still in the field working today."
Eli Nassim, inventor, Hide-A-Trim
Picture a remodeled living room with fresh paint or wallpaper. Jarringly, the white light switch plates don't blend in. It might seem minor to some, but impinges on the style and design.
Eli Nassim, president of Hide-A-Trim, Pompano Beach, Fla., has developed a device to alleviate this distraction.
Nassim, who formerly owned a high-end custom molding company, said that many of his customers approached him with negative comments about white light switch plates.
After retiring, Nassim developed Hide-A-Trim, a light switch cover product line to improve the look of surface-mounted plates.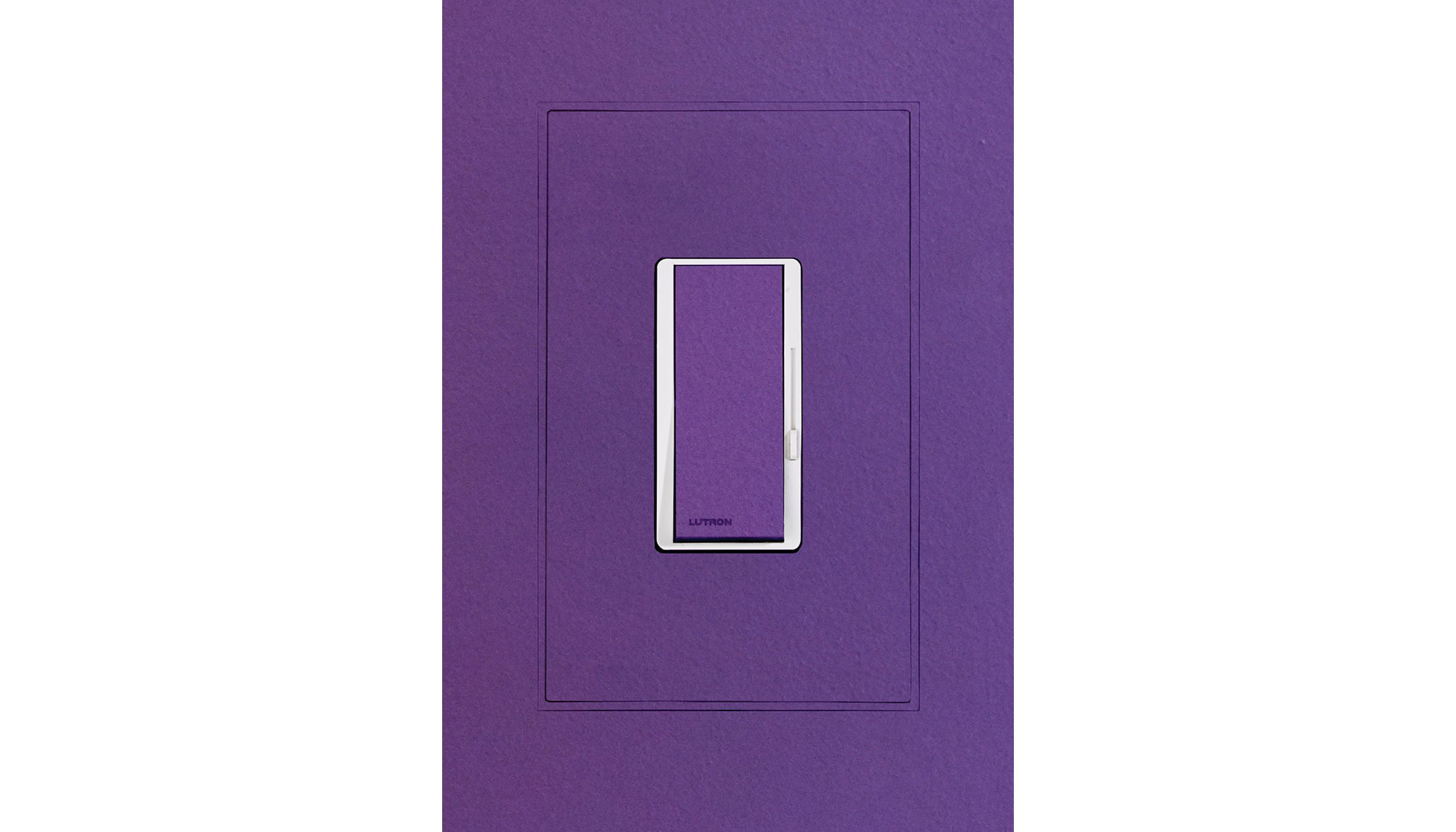 "The problem is that when you've painted a wall, any color—white, off-white, yellow, brown or other colors, the light switch cover is usually white," Nassim said. "It sticks out, in both color and elevation.
"While switch and outlet plates have routinely been installed on the surface of walls for decades, most painted outlet covers are expensive, and most importantly, their installation can delay construction projects.
"Hide-A-Trim solves this problem with reasonably priced, paintable, flush-mounted switch and outlet covers. We put a box between two studs. On top of the bracket and box, we install a base plate and then our device," he said. "The bonus for contractors and electrical contractors is that the installation of the devices is done at the same time as the installation of the electrical box and the wiring, so there's no need for the electrician to return for a final install."
Sandra Bennett, CEO, Will Bennett, president, and Jim Bennett, vice president, ABG Bag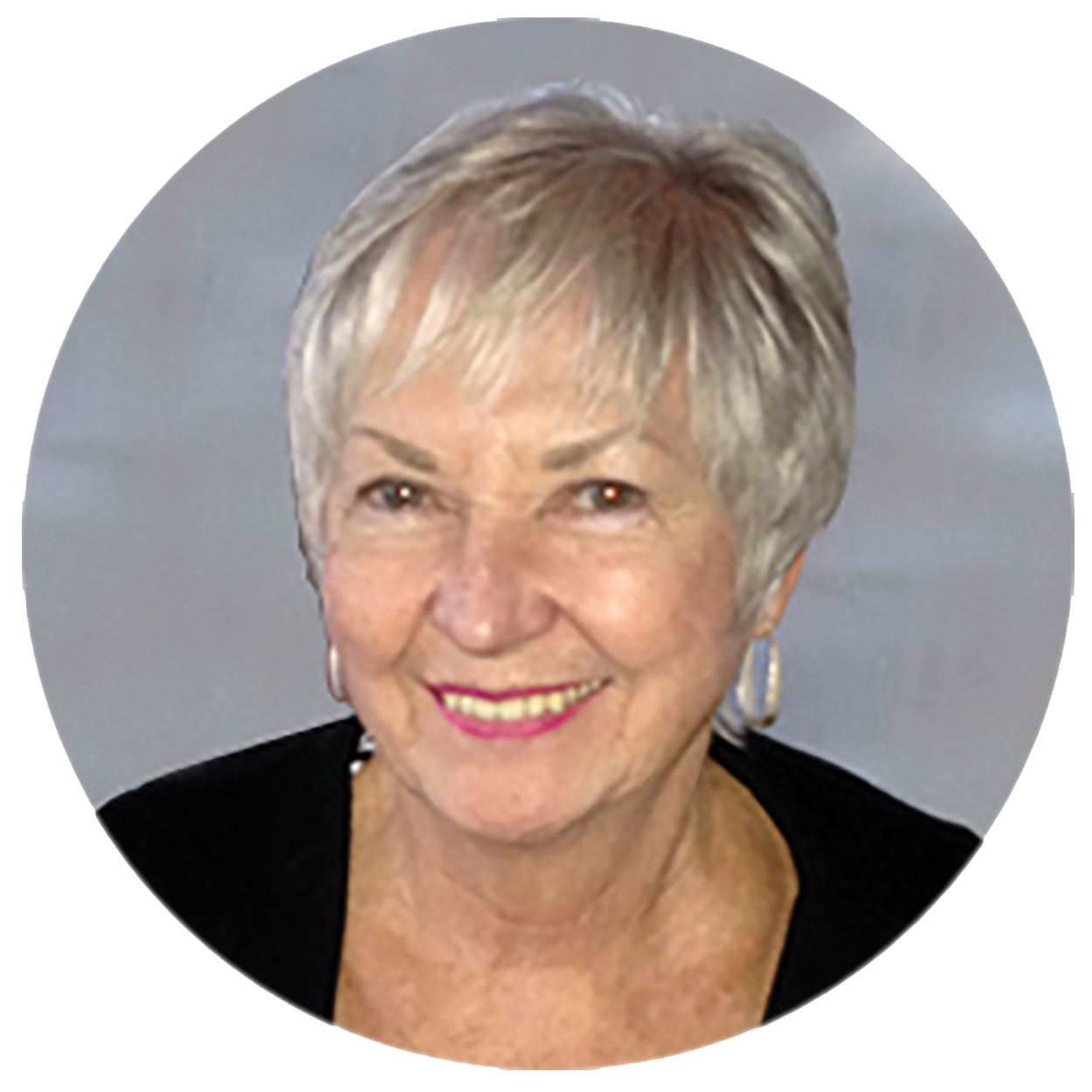 "Let's make products in the United States and make them better than they have to be," said Sandra Bennett, CEO and owner of ABG Bag Inc., Rockford, Ill.
This philosophy has been the key to success for the Bennett family, and it remains their focus. ABG is a certified woman-owned business enterprise and a true family business with Sandra's sons, Will and Jim, who serve as the company's president and vice president, respectively. By listening to their customers, they have become leaders in spill containment products for the electric utility industry.
"Working with your family has its challenges, but I wouldn't have it any other way," Jim said.
The Bennetts have been in the industry since 2003 when Will and Jim's father, Bill, invested in a company that specialized in liftable, heavy-duty, woven polypropylene bags. This was quite a leap since Bill's background was in metal working, specifically dials and pendulums for grandfather clocks. He saw that the future was not rosy for his metal stamping business, Masterwork Inc., because consumer preferences began to change in the domestic grandfather clock and furniture markets.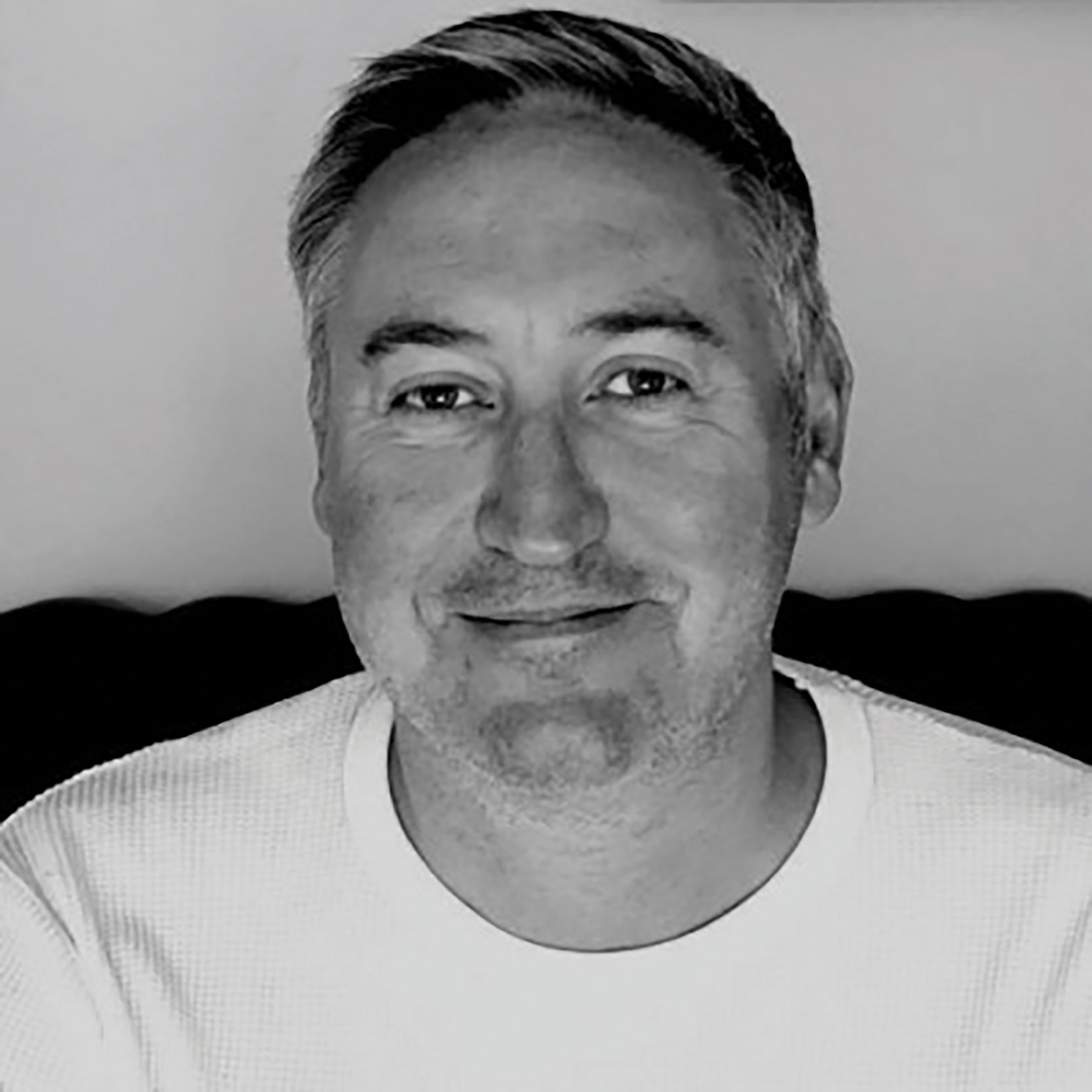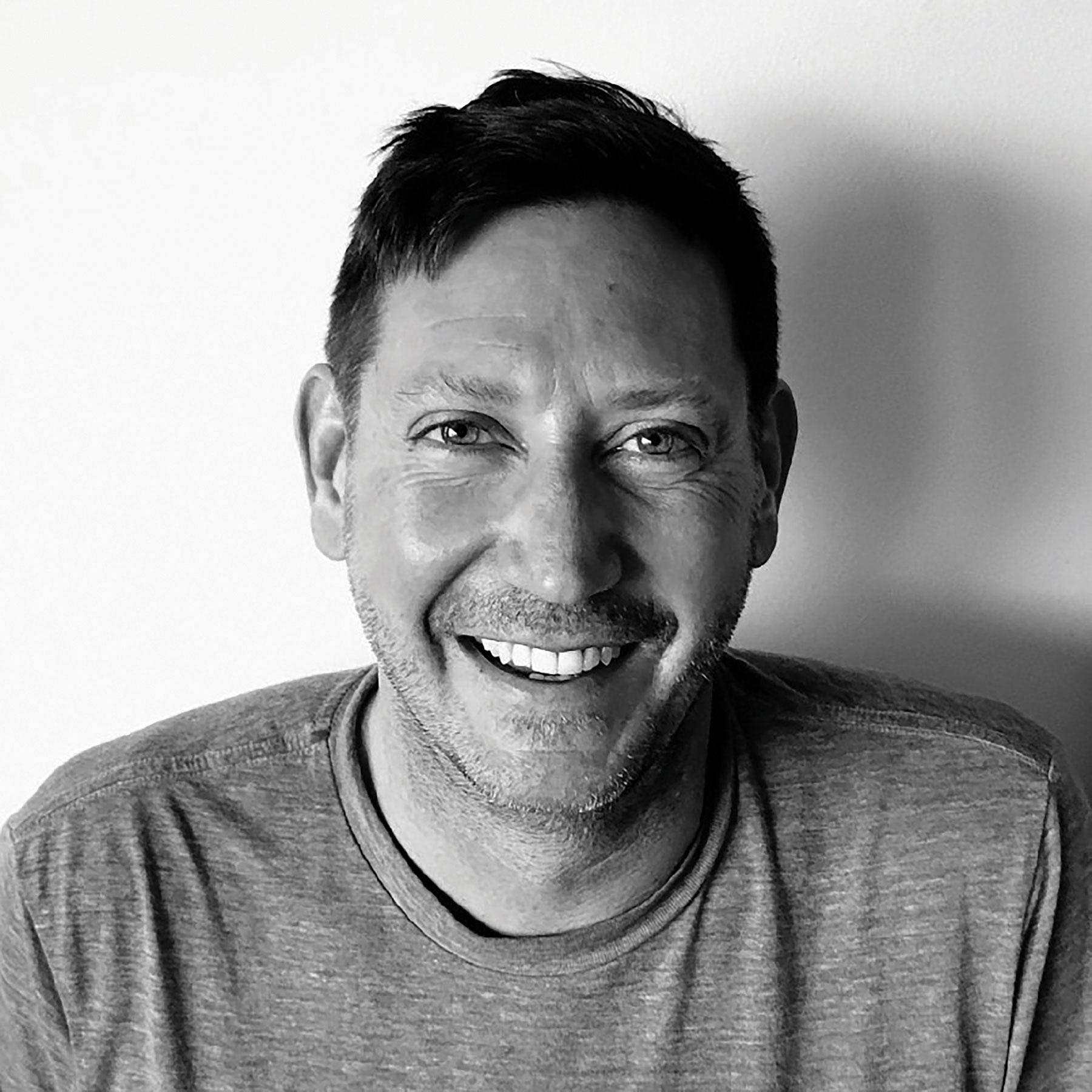 The family's first success in its new venture was the creation of a leak-proof bag for Sun Chemical in Muskegon, Mich. This was no small task because the bag had to hold 2,500 pounds of pigment for the entire ocean transit from Michigan to Germany.
After several prototypes and extensive testing, they got it right, and Sun Chemical is still a customer. During the visits to other pigment manufacturers, it became apparent that the steel 55-gallon drum was the method of choice for shipments. Although steel drums are very strong, they have drawbacks. They take up a lot of valuable warehouse space and are expensive for the end-user to return to the shipper. ABG immediately began designing a flexible version of the 55-gallon drum that could be recycled after use and utilized the same leak-proof properties as their larger bags.
The Drum-Sak was born with hopes of revolutionizing the pigment industry. However, the idea was disruptive to current processes and had to be approved by the shipper and end-user.
The innovation lay dormant for several years until an environmental coordinator at Chicago utility ComEd asked if the bag could be repurposed to transport oil-filled, pole- and pad-mounted electrical transformers. Transformers can leak during transit, creating an environmental hazard on the road and a mess to clean up back in the yard. After direct input from ComEd lineworkers and countless prototypes, the patented, liftable, UN-rated transformer containment bags were ready. Bill passed away in 2010, but not before he saw his idea hit the market.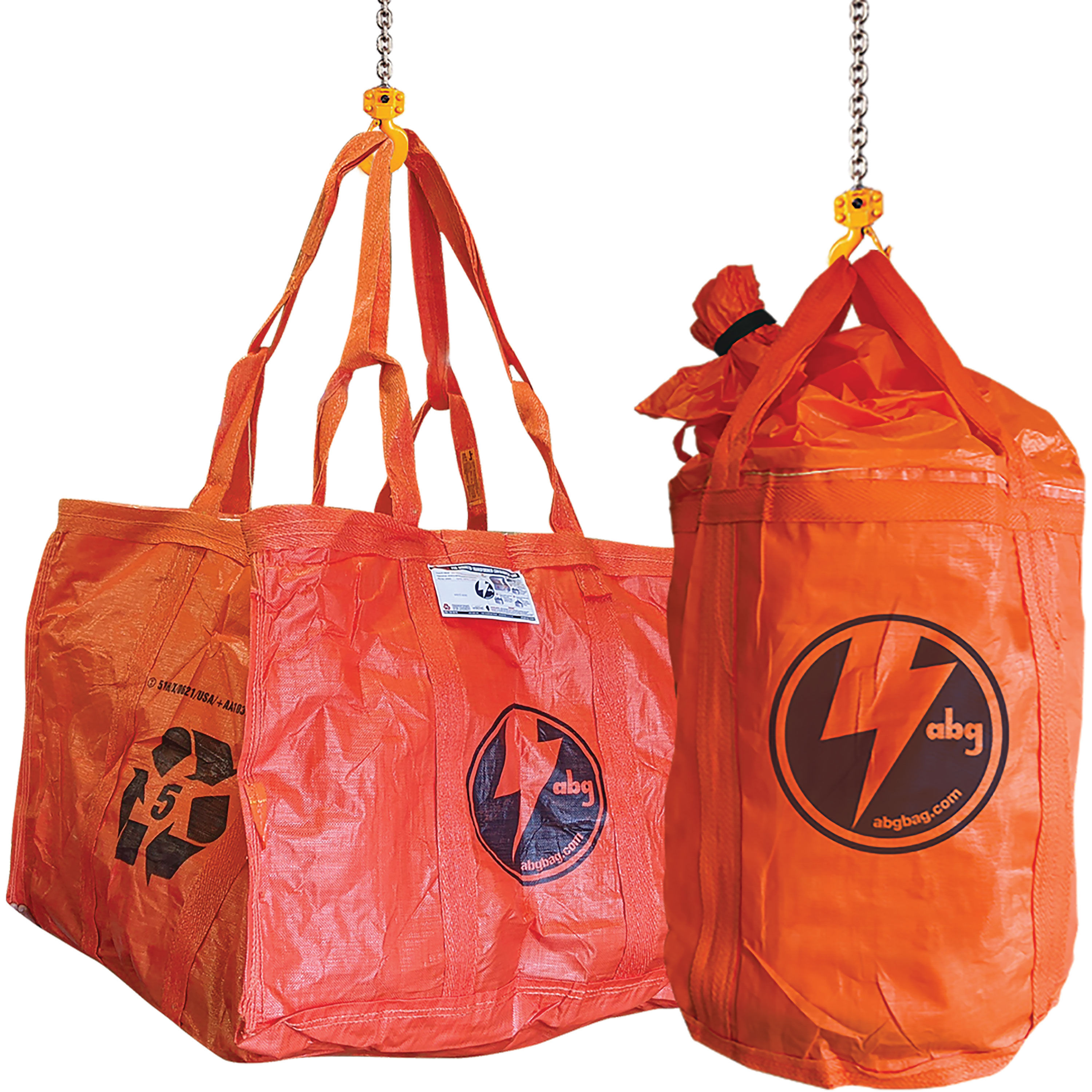 Today, ABG Bag is the leader in spill-containment products for utilities and has a larger product available on the market: the ABG BOB, for pole- and pad-mount transformers.
"It is a simple process: listen to the lineworkers and create products that help them do their job safer and faster," Will said.
George McDowell, inventor, Retyz reusable cable ties
George McDowell had been in the data cabling industry for more than 30 years, running his own data cabling production company and building custom cables. Problem-solving was part of the job and one he enjoyed. In his time in the industry, he spent many long days and nights creating new cable-tying products.
"This type of creative problem-solving is what I used to come up with Retyz," McDowell said.
The specific design that would later become the reusable cable tie was born when a Boeing engineer contacted McDowell to meet with his team for help designing a solution for a long-standing problem. Once ties were tightly cinched around a bundle of cables, they were too difficult to release. Electricians resorted to cutting the ties off, which could result in damage to the cables. This cost the company more than $2 million a year in the Boeing 777 program alone.
"During this meeting, everything I suggested was something that they had already tried to no avail. Once I was done with presenting all of the other current options, we discussed this issue with the Boeing engineers, floor managers and electricians. They provided me with a wish list of how this product that did not exist needed to function. I listened and remembered everything they said," McDowell said.
From there, McDowell got to work. He made a list of the design priorities outlined by Boeing employees and aimed to produce a cable tie that would check each off the list. But it wasn't easy.
There was a fundamental difficulty in designing a cable tie that was both functional and convenient to operate. Engineers at Boeing realized the design needed to prevent finger fatigue and work for people with arthritis or employees wearing gloves. Users needed to be able to release the tie from anywhere—even hard-to-find or tight locations—with one hand and no tools.
Efficiency was a priority as well, "since they need [to be able] to remove hundreds of releasable cable ties at a time during the manufacturing of the plane," McDowell said.
"One really unique change came with this design from Boeing. Once the tie went into production, Boeing stopped referring to this product as a releasable cable tie and started referring to it as a reusable cable tie," he said. "This was when we started to realize the many different uses of this product, and we started to refer to the tie as Retyz. We have a U.S. utility patent, U.S. Patent # 10,926,929, for the product that we are trademarking as 'Retyz' releasable cable tie."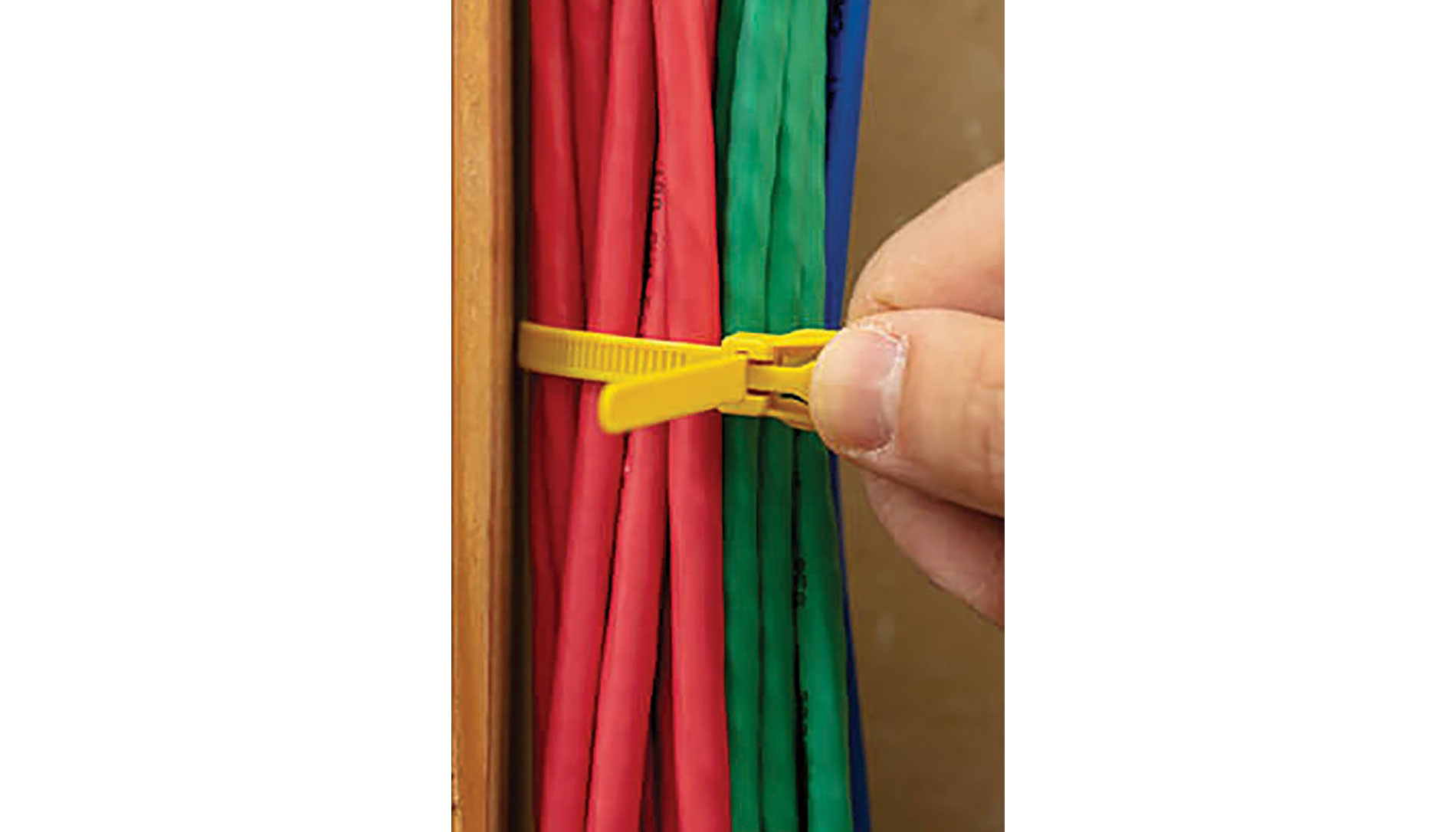 Since then, the Retyz product has been adopted by professionals in a range of different industries, from data cabling to electrical, plumbing, manufacturing and more. Additionally, the product list is expanding: Retyz are currently offered in nine lengths, four strengths and five materials, with more sizes, strengths, materials and colors coming soon.
"I want to help people improve what they do day-to-day with these amazing new products," McDowell said.
Header image by Shutterstock / Artistdesign29 / HAKINMHAN.
About
The Author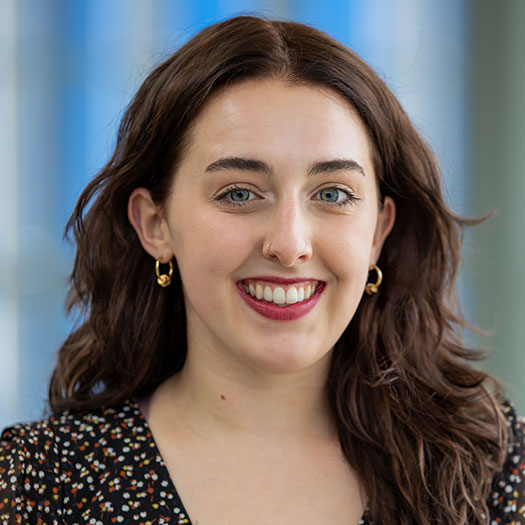 Caroline Coppersmith is an editorial assistant with ELECTRICAL CONTRACTOR magazine. Reach her at
[email protected]
Email:

[email protected]
Holly Sauer is Electrical Contractor magazine's associate editor. Reach her at [email protected]
Email:

[email protected]