On Sunday, Oct. 1, 2023, roughly 2,000 apprentices celebrated Apprentice Appreciation Day at NECA 2023 Philadelphia. The all-day event was sponsored by Milwaukee Tool, the Electrical Training Alliance and Powering America. Apprentices ranging from first to fifth year gathered in the Pennsylvania Convention Center to hear from industry leaders and keynote speaker Patrick J. Murphy, former Acting Secretary of the Army.
In anticipation of the event, Jeff Scarpello, executive director of the NECA Penn-Del-Jersey Chapter, said, "I can't wait for our apprentices to hear from Secretary Murphy and all the tremendous industry leaders…My advice to apprentices is to take all this in."
Mark Lynch, business manager for IBEW Local 98, echoed his sentiments. "I would tell [the apprentices] to embrace this experience wholeheartedly," he said. Apprentice Day "is crucial for various reasons. First, it's a testament to the value we place on the next generation of electricians. It's a day to recognize their efforts, to celebrate their determination and to equip them with the knowledge and insight that will be beneficial to them as they navigate their careers. Secondly, it facilitates an environment of mentorship. The interactions they have that day with experienced professionals could potentially shape their entire careers. Lastly, it's a strong statement to the industry, and to the world that the IBEW is alive, evolving and in safe hands."
Murphy's keynote speech was about veterans and leadership. There was also a town hall featuring Scarpello and Lynch, moderated by NECA president David Long.
Jeremiah Anderson of IBEW Local 126, who listened to Murphy's speech, started his apprenticeship journey through the Veteran's Electrical Entry Program (VEEP). He said of the program and his apprenticeship, "It is really good for…trying to adjust to civilian life. You want to feel like you're a part of something. It creates a bond just like the military."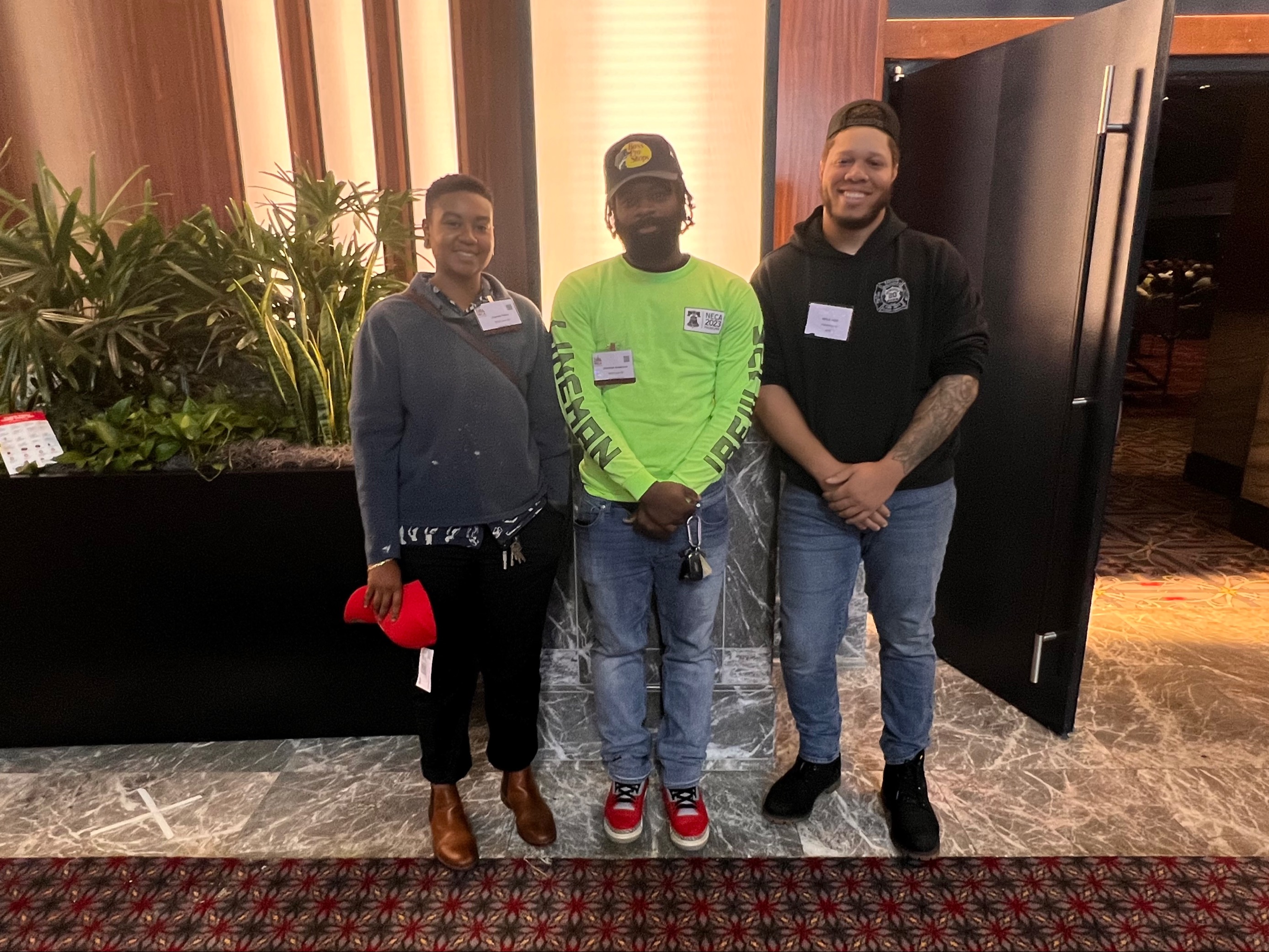 Apprentices from IBEW Local 126, including Jeremiah Anderson (center), whose apprenticeship journey started with the Veteran's Electrical Entry Program (VEEP).
Geno Romolini of IBEW Local 654 enjoyed the town hall. "It's cool to understand that the higher up guys care about our safety…and our futures."
Apprentices then had free access to the NECA Show floor.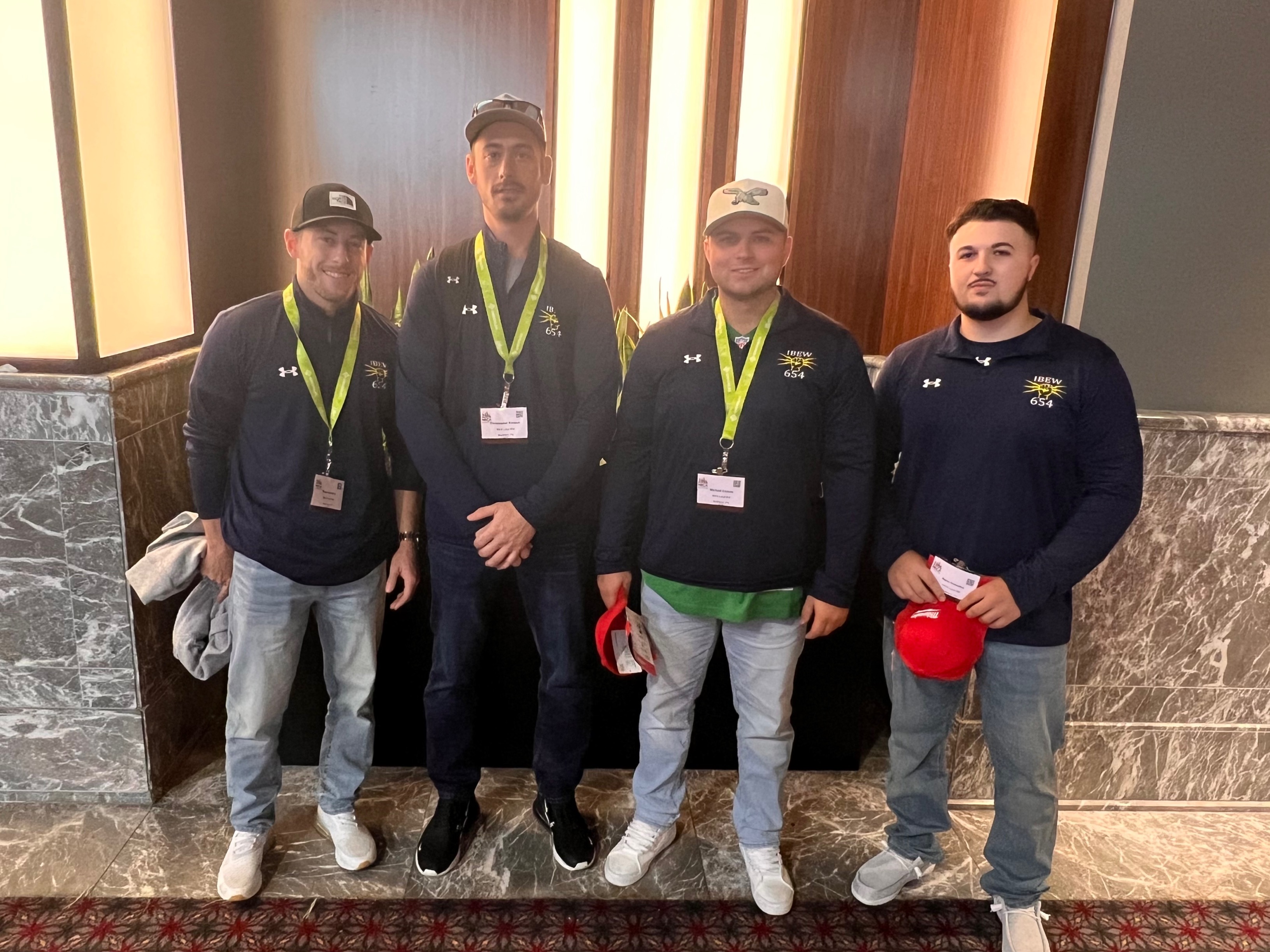 Apprentices from the IBEW Local 654 JATC, including Christopher Kintsch (second from left) and Geno Romolini (right). Kintsch said of the town hall, "I saw where we could possibly be one day."
"The last time the NECA Show was in Philly in 2018," Scarpello said, "we coined the phrase 'Apprentice Appreciation Day' (adding the term 'appreciation'). This was done to spotlight how important our apprentices are to the future of our industry and to show our gratefulness for their commitment." He also reminded apprentices, "You have a terrific future working for IBEW/NECA contractors."
Lynch agreed. "When I look at those young men and women, I see the future. A promising future filled with bright, ambitious and dedicated individuals ready to drive our industry forward. They are the backbone of our industry's future. They should embrace the learning, the challenges and the opportunities that come their way, and together we will continue to light up the world, one circuit at a time!"
About
The Author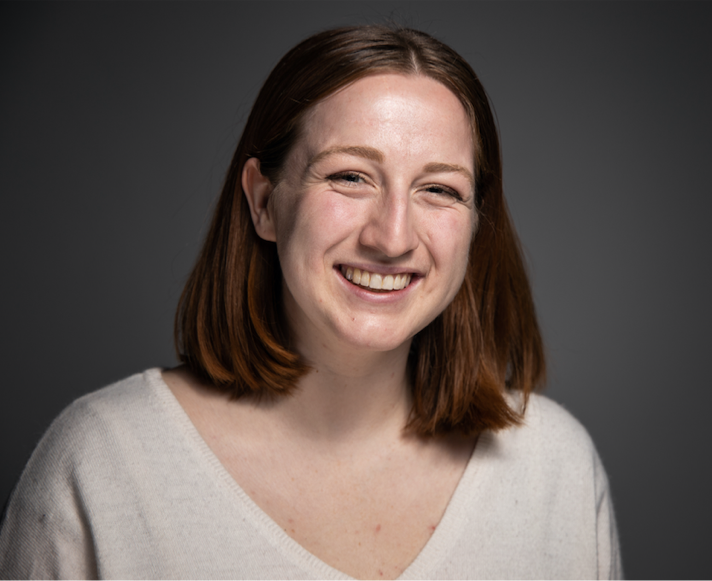 Tabitha Brower is an editorial assistant at ELECTRICAL CONTRACTOR magazine. Contact her at
[email protected]
.
Email:

[email protected]