Sponsored Articles
Sponsored Videos
More Power For Faster Charging
Jul 27, 2022, 13:55 PM
Title :
More Power For Faster Charging
Embed code :
<iframe width="560" height="315" src="https://www.youtube.com/embed/FxYrF2QacUs" title="YouTube video player" frameborder="0" allow="accelerometer; autoplay; clipboard-write; encrypted-media; gyroscope; picture-in-picture" allowfullscreen></iframe>
video URL :
https://youtu.be/FxYrF2QacUs
Give customers a powerful, innovative solution that provides fast charging power to phones, tablets and more. Leviton's Type C USB In-Wall Charger with Power Delivery provides faster charging and is emerging as the standard port on many phones, tablets and laptops. Visit
Leviton.com/fastcharge
for more information.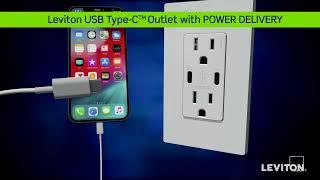 Latest Issues