Starting a career in construction has greatly enhanced the success of safety professionals Edmund Milukas and Richard Neill. Milukas is the director of corporate compliance at Riggs Distler & Co. Inc., Cherry Hill, N.J., and Neill is the company's Environmental Health and Safety senior director. Riggs Distler is part of Phoenix-based Centuri Group Inc.
How did you get into the safety field and what do you like best about it?
Milukas: After spending time in the roles of journeyman lineman and a manager in operations, I was given the opportunity to begin a full-time position in safety. I felt that my experience prepared me to not only relate to our craftspeople, but to support them by building systems that I felt confident they would understand and want to use.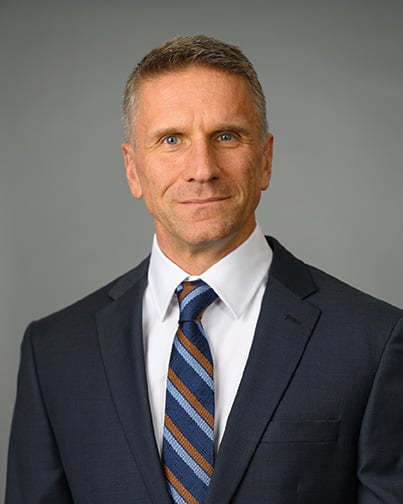 Neill: Through the early part of my life, most of the jobs I held were in the construction field. I was fortunate enough to go back to college at a time when most people had begun their careers. Millersville (Pa.) University had an excellent occupational safety and hygiene management program.
When I graduated, I wanted to return to my construction roots. I mostly enjoy the problem-solving aspect of safety as well as helping others; however, the closer I get to the end of my career, the more I enjoy seeing new safety professionals enter the field and enjoy safety as much as I did when I first started—and still do!
How have safety policies and procedures for line work changed over the years?
Milukas: I feel the training has become more personal and relatable to the individual employee. As an industry, we have come a long way in explaining the whys behind our policies, procedures and work practices. The focus has changed from "how to get the job done" to "how to get the job done safely."
Neill: One of the biggest focus shifts in the last 10 years is the embrace of understanding the root cause of incidents and the development of meaningful corrective actions that have helped our industry to continuously improve. Weather, tooling, equipment, remote locations, time pressures, experience, personal well-­being—when we are investigating an incident, we need to evaluate these complexities and understand how they played a part in the incident as a whole. Only when we understand these root causes will we begin to eliminate incidents and build on a continuously improving journey to zero incidents.
What are the biggest challenges and how do you approach them?
Milukas and Neill: We agree that turnover and aligning new employees with our safety culture is a huge challenge. Approaching these challenges begins with ensuring you have a solid foundation of leaders and core employees that are aligned with and model a culture of safety. We like to think of this group as our first line of defense. They are responsible for ensuring new employees understand our culture and expectations as they apply to safety. They are also responsible for identifying any employee who may need additional coaching.
What is the Electrical Transmission & Distribution (ET&D) Partnership Steering Committee working on, and how can line contractors benefit?
Milukas: I am a member of the Communications Task team. We develop and post safety briefs throughout the year. These briefs are beneficial at the crew level as they allow the sharing of knowledge and discussions on relevant topics.
Neill: I am a member of the Data Task team, and our focus is to perform data collection and analysis to establish causes of serious injuries and fatalities (SIFs) for electrical work in the industry. All the ET&D partnership companies submit their OSHA 300 data to the task team. That data is then evaluated and analyzed to determine the most prevalent types of injuries and associated information, including the nature of injury, location, type of work being performed and cause, among other things. Additionally, incident-related data from OSHA's Information System is analyzed. Detailed descriptions of fatalities and other SIF incidents are key in the team's ability to perform accurate analysis and to make recommendations that will contribute to the continual reduction in these events.
Any advice for professionals just getting into the safety field?
Milukas: Find a great mentor and surround yourself with good peers. I would not have had the opportunities afforded to me without them. Also, live on the edge of your comfort zone. It is a good place to be, because you can step outside of it and back into it, as needed.
Neill: Early in my career, I was routinely asked by well-intentioned—and not so well-intentioned—people to make decisions regarding safety that benefited them, but could compromise the integrity of myself or my employer. A few examples of this are not reporting a very minor injury, being asked to make myself "busy somewhere else" during a critical task or simply allowing a policy to be overlooked. I adopted a simple but effective rule in the early '90s that has never failed me since. That rule is to ask myself, "If everything goes wrong, can I justify the decision I make?" If the answer is no, then a different decision needs to be made. My advice to anyone starting in this career is to adapt that rule—it will never let you down.
Images by Riggs Distler & Co. Inc.
About
The Author
KUEHNER-HEBERT is a freelance writer based in Running Springs, Calif. She has more than three decades of journalism experience. Reach her at [email protected].
Email:

[email protected]